Community Crunch 172: Developer Stream Roundup and Switch Server Maintenance!
By Jen
34,801 views
Hey Survivors! Welcome to the latest edition of the Community Crunch! 
ARK Developer Stream #1 VOD!
On March 5th we had our first developer update stream in our new format! Thank you for joining us on Twitch if you were able to do so. In this stream we talked about the Homestead update, the mod program, as well as answered your questions from the Community Crunch and from chat. Going forward we will be continuing to stream when we've got new things to share with you. We won't have a dedicated schedule like we have in the past so stay tuned to the Crunch and our Twitter for information on when those take place.
If you weren't able to catch the stream, you can watch the video on demand over on our YouTube channel.
As previously mentioned the major topic of our stream was dedicated to discussing the new Homestead update which includes the integration of Structures Plus and the Kibble rework.
If you're still confused about the kibble rework changes definitely check out Dododex and the ARK wiki for an in-depth dive into the new kibble system including new recipes for the new kibbles and which creatures prefer which kibble. Thank you to our community members for collecting this information for all survivors to benefit from. And we hope you have all been enjoying this quality of life update!
Upcoming Server Maintenance!
At 12:00pm Eastern on March 13th we will be taking down some of our Switch servers for maintenance. We expect maintenance to last for approximately 2 hours. Below is a list of all affected servers.
Mod Community Updates!
I've readied a new installment to our VSS project tutorials. Today we're covering the addition of a central targeting list managed by the tower. This backbone will make it possible to take the behavior of our mod in quite a few directions, so for anybody that is following along, please feel free to drop some ideas on behavior in the forum thread below. Happy Modding!
Fan Feature of the Week!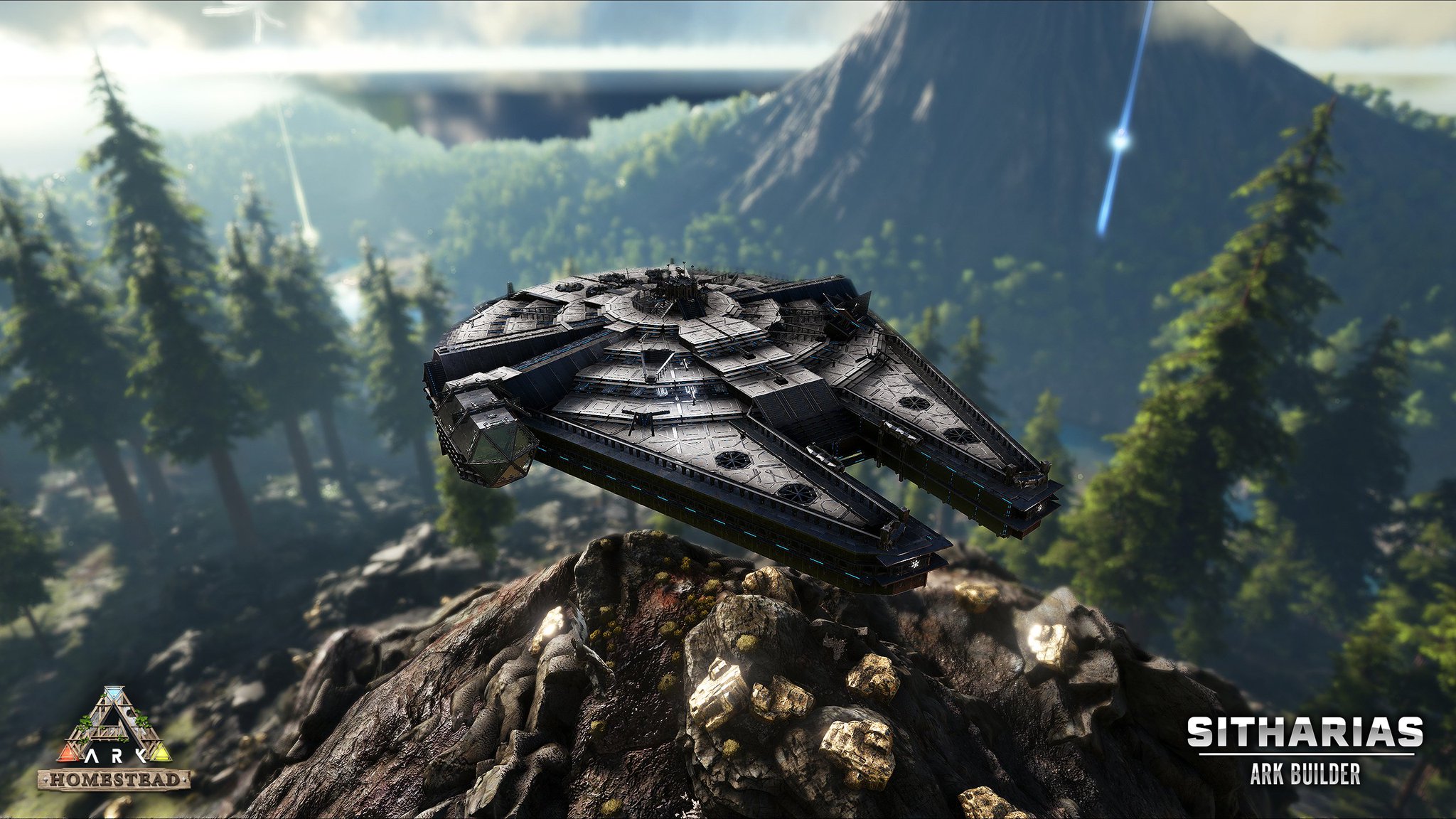 ARK Millennium Falcon by Sitharias
Evolution Event!
Survivors on all platforms will be receiving a special Evolution Event perk this weekend! It will be active from Friday the 15th of March at 1 PM EST until Monday the 18th of March at 3 PM EST. All Official Servers across each platform will be undergoing this evolutionary change which includes:
2x Harvesting Rates
2x Taming Rates
2x EXP Rates
That's it for this post!
As always if you've got anything to share you can find us at:
Twitter: twitter.com/survivetheark
Facebook: facebook.com/survivetheark
Reddit: reddit.com/r/playark
Instagram: instagram.com/survivetheark
Twitch: twitch.tv/survivetheark
Steam: steamcommunity.com/app/346110
Youtube: youtube.com/survivetheark
All the best,
Studio Wildcard
Edited by Jen
---
1

2