Community Crunch 98: Gold Master Edition
Hey, Survivors! Welcome to the latest edition of the Community Crunch! 
We've got some critical news to share with you all today; it's going to be a roller coaster of emotions as there's a bit of disappointing news, but worry not as you've got a lot to look forward to as well!
Let's address the mammoth in the room. Official Release. As of today, ARK has completed its Gold Master and certification for retail release. This process took a little longer than expected and as a result, our release date has been pushed back to August the 29th. We're deeply apologetic for those who were negatively affected by the delay; it sucks, it wasn't what we had wanted, nor planned but where we currently stand. We wanted to address this sooner but did not want to make any statements until we were completely sure of what was going to happen.
Now you're probably wondering what this means for the next few weeks and how does it change our current plans?
Free DLC: Ragnarok
Ragnarok's new release date on console and upcoming PC update will now also be the 29th of August. This extended time will allow further development of the map and you guys can expect a gigantic update, even bigger than we initially thought.
On the date of release, the overground of the world will increase by approximately one quarter, which is near-enough a 'TheIsland-sized' expansion; the update will feature new biomes, a coastal Wyvern canyon, an epic boss encounter, new engrams, and something secret the Ragnarok team are cooking up! We will also be adding their custom creatures to our main game, which will allow players to transfer them via the CrossARK system, so you'll be able to bring over your Ice Wyverns to The Island, The Center, and Scorched Earth!
Development plans: immediate, mid-month, and going forward.
Over the next few weeks, you will see a lot of priority placed on the PC and multiplayer versions of the game, now that we're completely wrapped up with our gold master. We are planning some immediate patches to take care of community concerns, as well as some mid-month goals and more going forward.
First of all, there will be a lot of focus on PC Performance this month (don't worry console-users, you'll be receiving these updates too!). We will be porting over a lot of the improvements we made on console, as well as working with our industry partners to bring up that PC performance to get you the best possible experience.
Secondly, we will be immediately (as I type this the engineers and gameplay programmers are working on the update) showing some love to these aspects of the game:
Multiplayer Bosses; let's face it, they're ridiculous, we know why and we're going to fix it. You'll soon be able to enter the boss arenas and fight bosses at reasonable difficulty, it'll still be a challenge, just no longer a monumental/near-impossible task.
The Baby-to-Juvie-Stasis issue; that's also getting fixed. For those not familiar, this is the problem where baby-creatures are entering stasis which (sort of) prevents them from ageing, and therefore they're not eating from troughs which result in death.
The Center & Under the Mesh; we're going to be implementing a technical solution to stop jerks from going under the map and raiding people. This one will take a little bit longer, but we'll have it in as soon as possible.
That's not all though! We will be releasing a major version update in the middle of the month which will significantly assist with DDoS mitigation, resolve the exploit which has allowed players to dupe, and of course not to be forgotten, but allow players to rent PC-dedicated Console Servers! We're also going to create an option to stop creatures from following you with their big heads (we'd do this one sooner, but it requires a major version update, so we thought it best come with the other significant changes mentioned above :p).
Not to mention, we'll be taking care of server crash-exploits as and when they happen, working on server performance so that you will have a smoother and stable experience.
Thank you so much for your patience the past few months and all the support! We will make sure that ARKs launch is a successful one and the game is in a healthy state. It's going to be a hectic few weeks ahead, and we're very excited! We still have a lot more planned for ARK, and even after release, the journey will continue!
We've started a thread to collect questions for our next ARK Digest, so if you've got something you want to ask - let us know and we might pick it out in the next post!
Community Contests!
Player Procedurally Generated Maps!
The Procedurally Generated Map system allows players to make their own ARK maps by determining a myriad of landscape options from the heights of mountains, depths of valleys, and the number of lakes, rivers or oceans, to the kinds of each biome they want, and more! Let's check out the entries for this weeks contest! This week's contest winner is...
Kepler-186f by F1r3flycc!

http://imgur.com/a/VPuPi



PGMapName=Kepler186f
PGTerrainPropertiesString=MapSeed=555;LandscapeRadius=1.0;Water Frequency=5.0;Mountains Frequency=7;Mountains Slope=1.8;MountainsHeight=1.25;Turbulence Power=0.0125;Shore Slope=1.0;WaterLevel=-0.72;GrassDensity=1.0;JungleGrassDensity=0.02;ErosionSteps=5;TreesGroundSlopeAccuracy=0.5;DepositionStrength=0.5;ErosionStrength=0.75;OceanFloorLevel=-1.0;SnowBiomeSize=0.3;RWBiomeSize=0.075;MountainBiomeStart=-0.55;MountainsTreeDensity=0.01;JungleBiomeStart=-0.65;IslandBorderCurveExp=4.0;MaxSawnPointHeight=0.1;SnowGrassDensity=0.25;MountainGrassDensity=0.05;SnowMountainGrassDensity=0.15;UnderwaterObjectsDensity=0.5;SnowMountainsTreeDensity=0.01;TreeDensity=0.03;JungleTreeDensity=0.66;RedWoodTreeDensity=0.35;SnowTreeDensity=1.0;RedwoodGrassDensity=0.1;ShoreTreeDensity=0.05;SnowShoreTreeDensity=0.025;DeepWaterBiomesDepth=-0.24;InlandWaterObjectsDensity=0.5;ShorelineStartOffset=0.01;ShorelineThickness=0.0015;MountainGeneralTreesPercent=0.1;TerrainScaleMultiplier=(X=1.0f,Y=1.0f,Z=1.0f);SnowBiomeLocation=(X=0.2f,Y=0.2f);RWForestBiomeLocation=(X=0.5f,Y=0.5f);NorthRegion1Start=(X=0.25f,Y=0.0f);NorthRegion1End=(X=0.416f,Y=0.5f);NorthRegion2Start=(X=0.416f,Y=0.0f);NorthRegion2End=(X=0.582f,Y=0.5f);NorthRegion3Start=(X=0.582f,Y=0.0f);NorthRegion3End=(X=0.75f,Y=0.0f);SouthRegion1Start=(X=0.25f,Y=0.5f);SouthRegion1End=(X=0.416f,Y=1.0f);SouthRegion2Start=(X=0.416f,Y=0.5f);SouthRegion2End=(X=0.582f,Y=1.0f);SouthRegion3Start=(X=0.582f,Y=0.5f);SouthRegion3End=(X=0.75f,Y=1.0f);EastRegion1Start=(X=0.75f,Y=0.0f);EastRegion1End=(X=1.0f,Y=0.333f);EastRegion2Start=(X=0.75f,Y=0.333f);EastRegion2End=(X=1.0f,Y=0.666f);EastRegion3Start=(X=0.75f,Y=0.666f);EastRegion3End=(X=1.0f,Y=1.0f);WestRegion1Start=(X=0.0f,Y=0.0f);WestRegion1End=(X=0.25f,Y=0.333f);WestRegion2Start=(X=0.0f,Y=0.333f);WestRegion2End=(X=0.25f,Y=0.666f);WestRegion3Start=(X=0.0f,Y=0.666f);WestRegion3End=(X=0.25f,Y=1.0f)
If you'd like to learn more about PGMs, please check out our quick start guide:
ARKVideo!
This contest is open to all types of video be they funny, epic, scenic, stories, whatever inspires you. Just a general reminder that they should remain safe for work, think of the children!
And without further ado, the ARKVideos for Community Crunch 98 are...
ARK: Survival Evolved - OpenWorld!
and...
MAN OR MANTIS - Rise of the Achatina (Episode 4) by LameWolfProductions!
ARKitect!
This is an award given to Survivors to celebrate the amazing structures you build. These bases are judged based upon a number of different factors such as their creativity, uniqueness, how fun of a base it is, the difficulty of building it, the functionality it provides and much more!
The ARKitects for Community Crunch 98 are… 
ARK Pixel Box Art by Lusaka6!
"Center Tower Caste" by SNK & Bob!
Sphinx by Valoule
Ragnarok Tek Retreat by F1r3fly
CASTLE BLACK BUILD, ARK SURVIVAL EVOLVED by ThePilgrim
If you'd like to check out the submissions from the rest of the entrants, you can do so here:
Fan Feature!
The Castle [4K 60FPS] [Cinematic/Showcase] by EXFIB0
Awesome Small ARK Treehouse! :: Exploring ARK Ragnarok Official Map :: Awesome ARK Base Locations!
Log Cabin 3 :: Ark Building Tutorial :: How To Build a House in Ark Survival Evolved | UniteTheClans
Ark: Survival Evolved || STEAMPUNK CITY || Ragnarok by Squidge Meister
Game of Thrones inspired build on Ark Survival Evolved Castle Black by ArkTLC 138
|RAGNAROK| Top 5 PvP Base Locations [PvP Tips & Tricks] by EXFIB0
PIMP MY HOME, RAGNAROK STYLE by ranger1presents
Exploring Ragnarok Ice Cave (2 of 3) [IronMine Ragnarok] [8] by MonkeyManTV
Exploring Ragnarok - Griffin Taming w/WitMan by MonkeyManTV
Big Flag build by ArkTLC 138
[4th of July][Jerboa Parade, Firework Rocket Launchers!!] by SevenFootPIGMAN
Big Floating Ship Base Build PVE Ark Survival Evolved by ArkTLC 138
Forest base build tour | Modded ARK Survival Evolved by Ampersam
Rainbow Base! Ark Survival Evolved Build by Ampersam
ArkLifeRP - Chili Night at T&A Ranch with Cowboy Poetry by Smokie780
Ark Survival Evolved - Caution wet paint (PART 60) by GeeKy gAMer no1 & gOOgly Owl
ARK ICE WYVERN ❄️VS ? FIRE WYVERN!! ICE WYVERN VS ALPHA WYVERN!! Ark Survival Evolved Dino Battles by Fresonis
TURTLE & JERBOA BREEDING - JERBOA EXPLOSION! by The Lime Inc.
How to Tame a Griffin ARK:101 feat. RamFace by YodysseusIV
Explore the Ark #12: How to Handle Allo Packs by MrWhitehearth
My Dodo, By Clay (Polymer Clay Art by Naila) by ClayOnOrDieTrying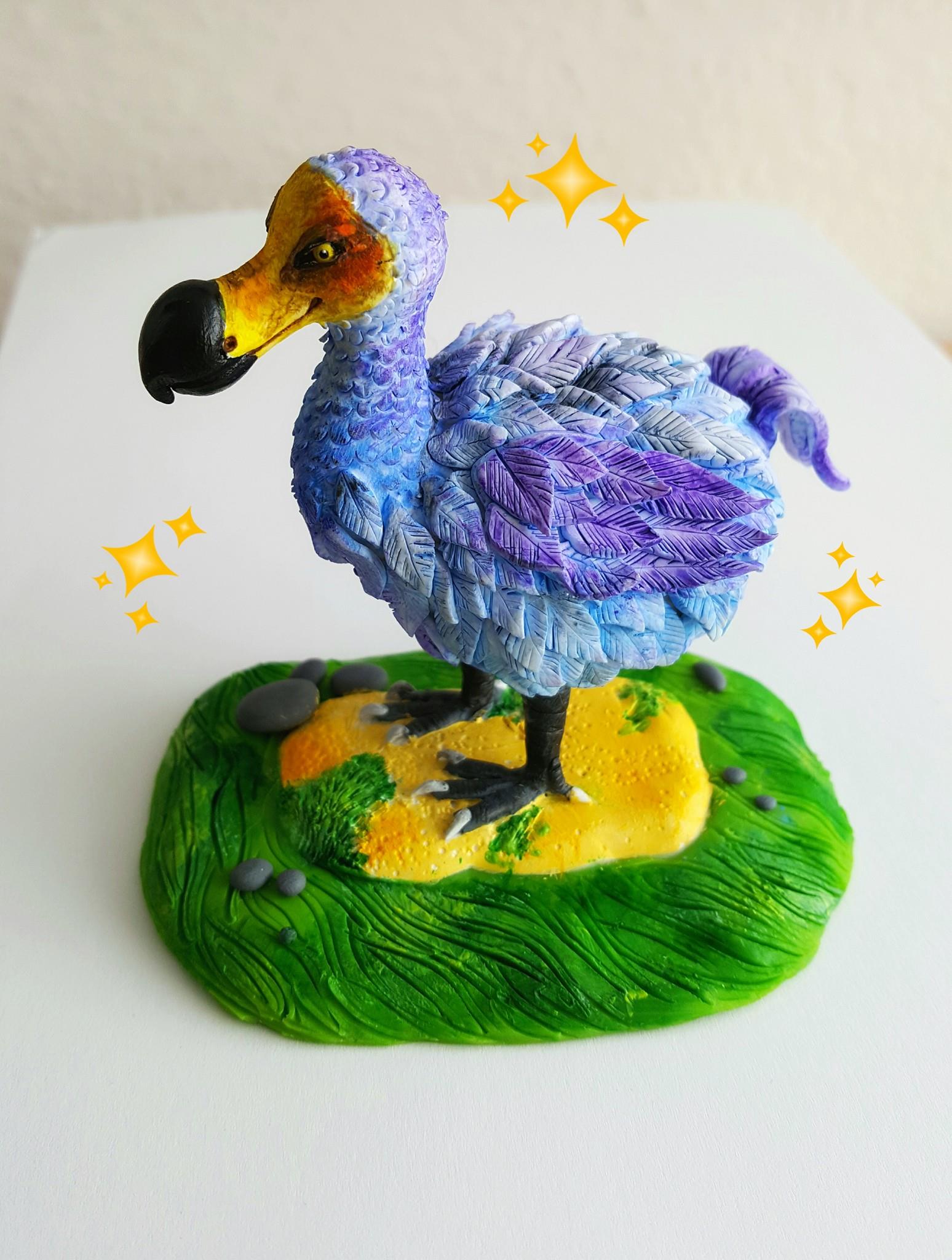 Source:  http://steamcommunity.com/sharedfiles/filedetails/?id=971091523
Two barys by Plazmo Xen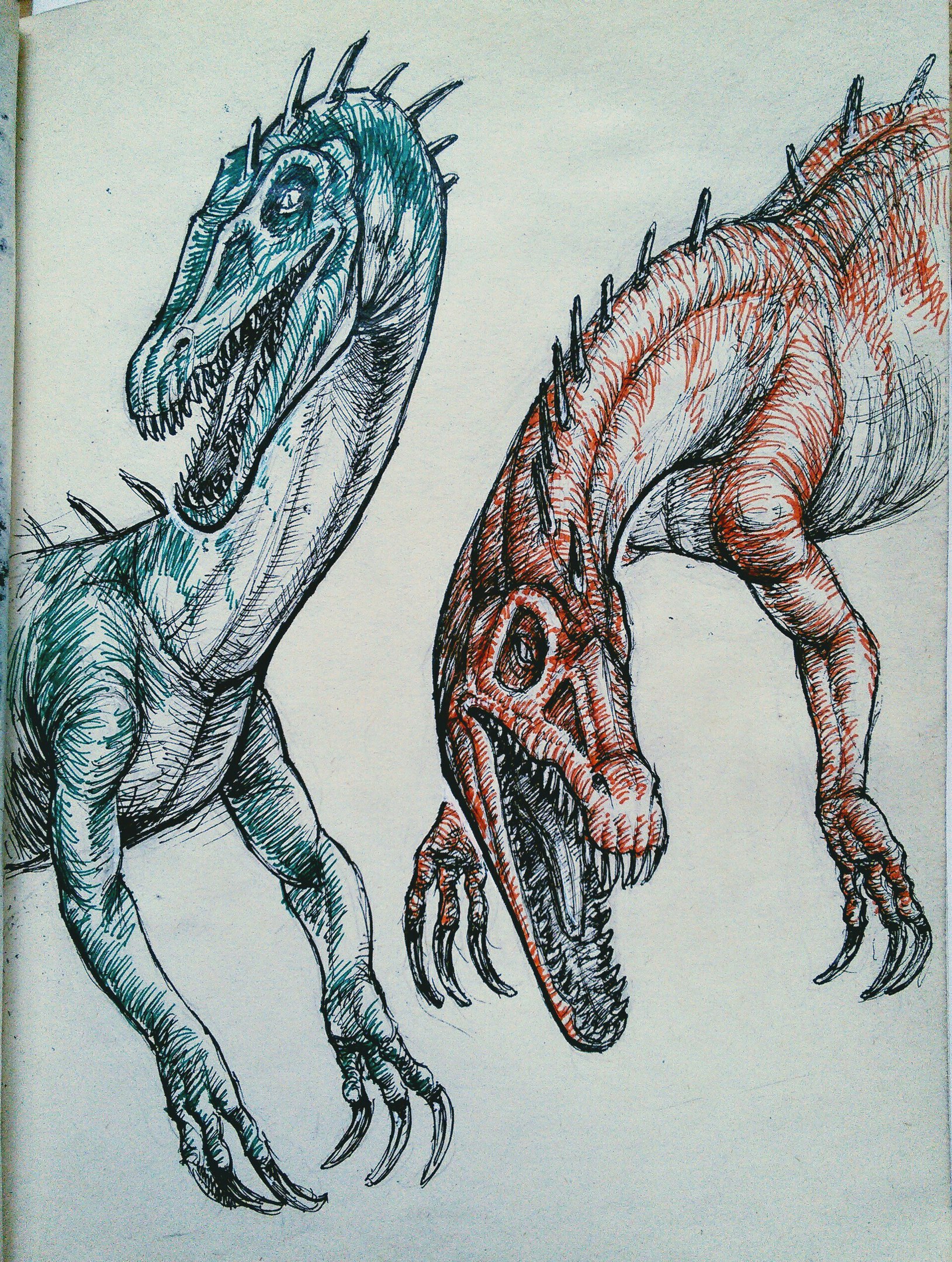 Source:  http://steamcommunity.com/sharedfiles/filedetails/?id=1092739006
Kids will be Kids by Violet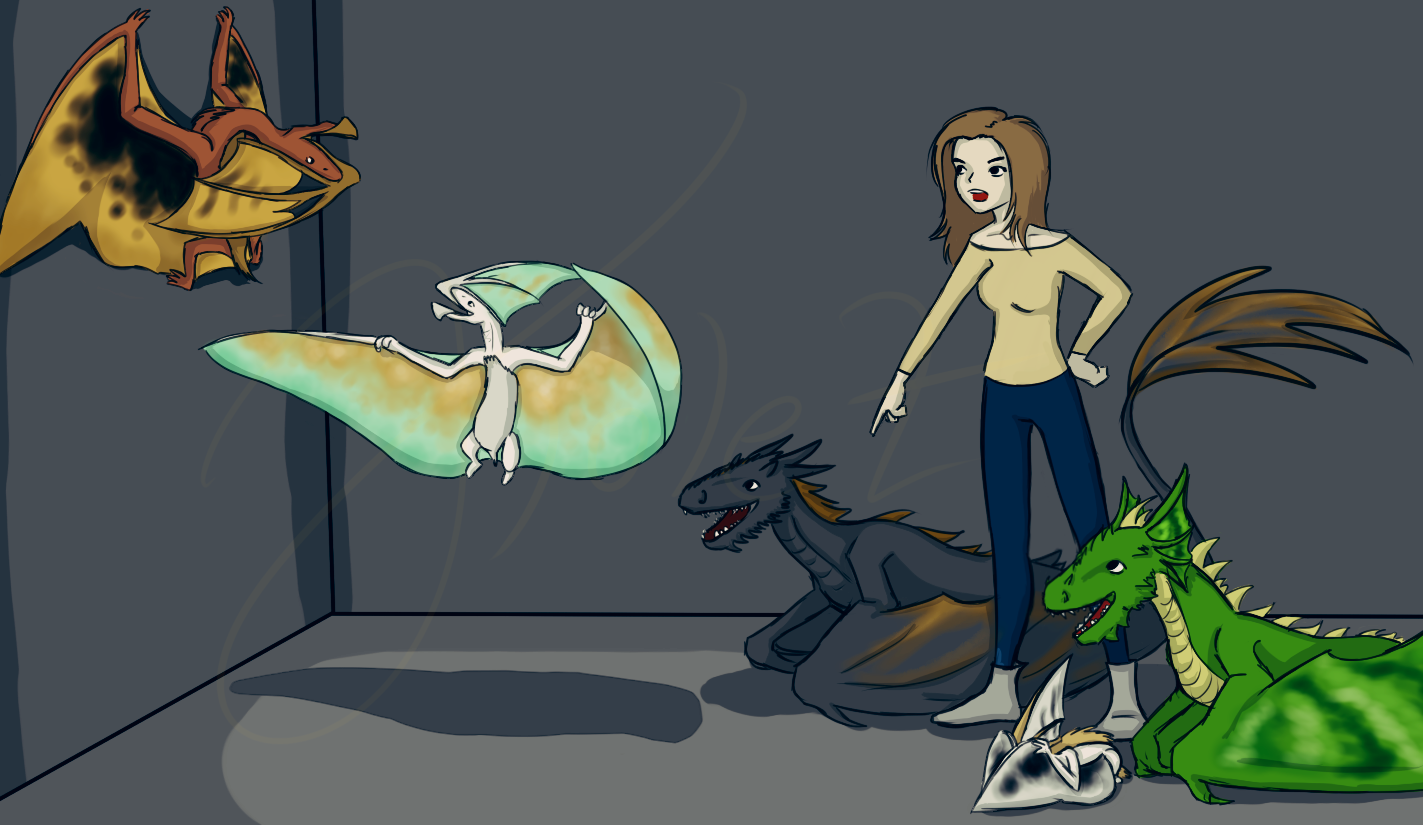 Source:  http://steamcommunity.com/sharedfiles/filedetails/?id=966185164
Survivor Card by Violet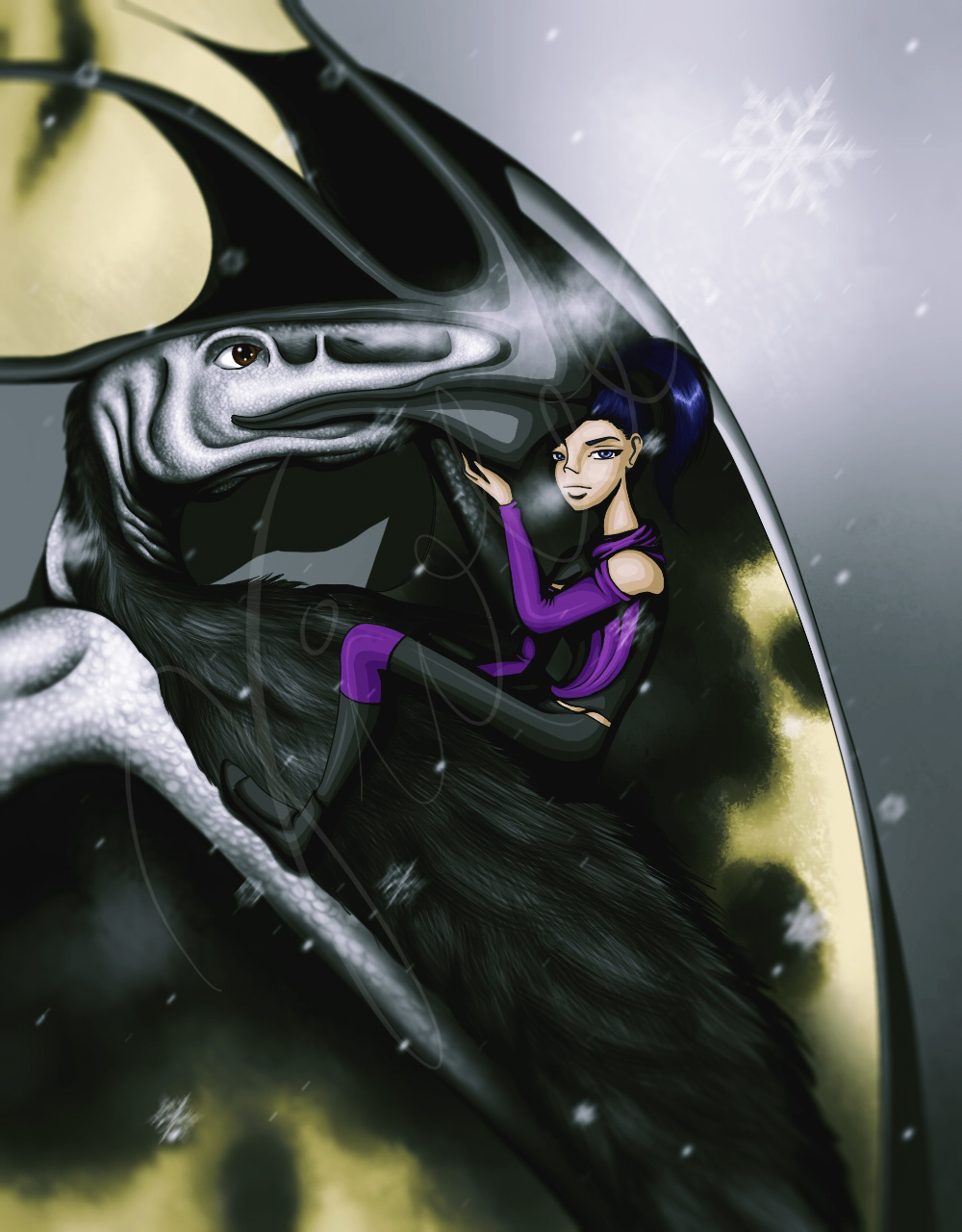 Source:  http://steamcommunity.com/sharedfiles/filedetails/?id=1052870491
Partnership by 神 Laila ☯ Ai 愛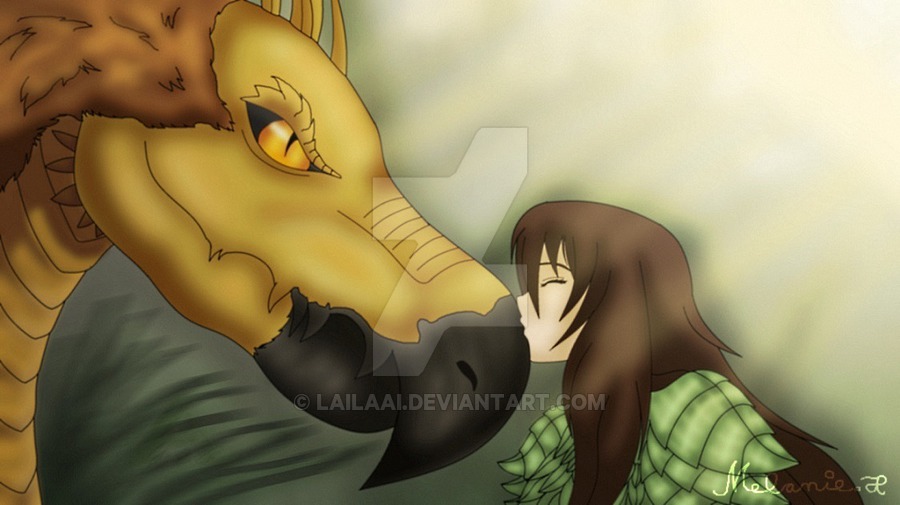 Source:  http://steamcommunity.com/sharedfiles/filedetails/?id=970409870
Indominus Rex (Redraw) by Neon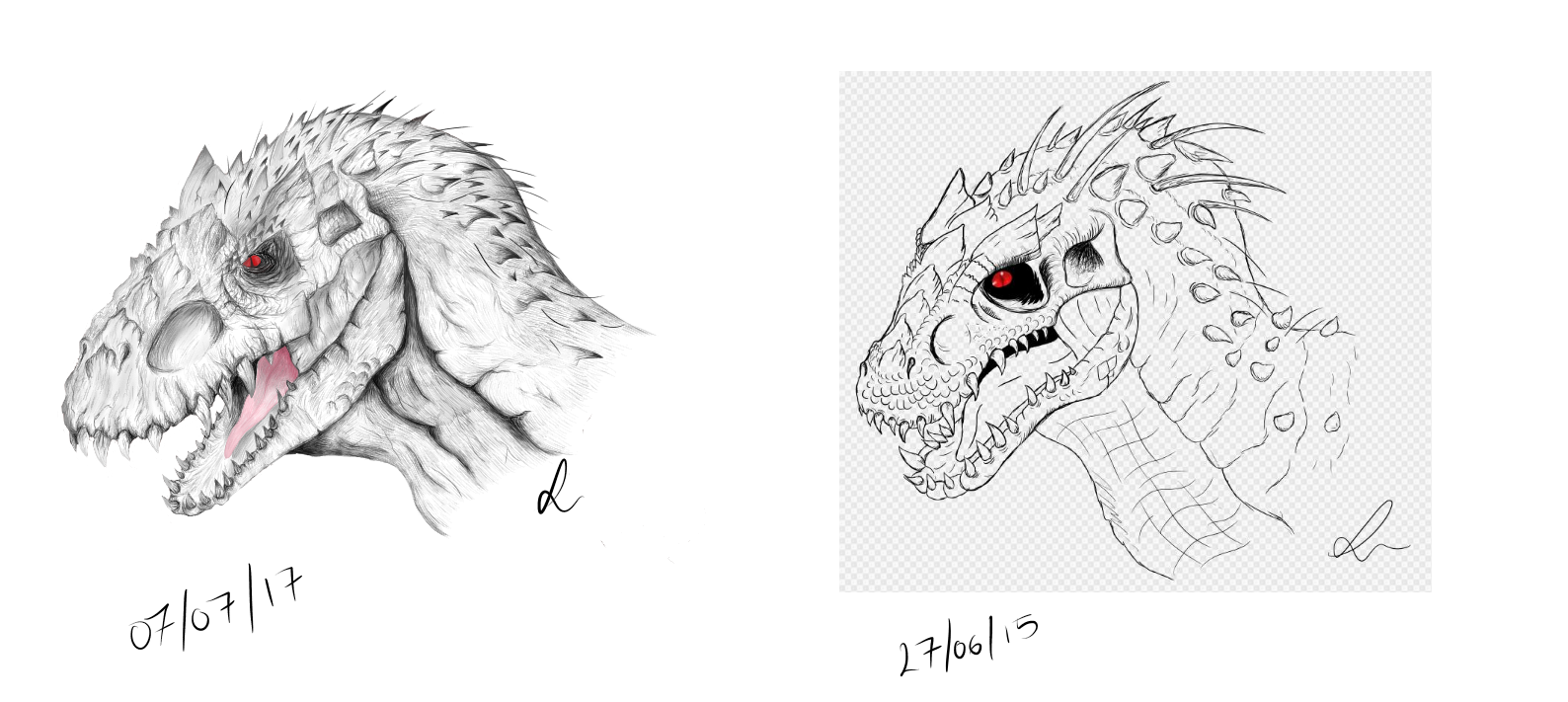 Source:  http://steamcommunity.com/sharedfiles/filedetails/?id=969784671
이구아나와 이구아노돈 by iguana12345678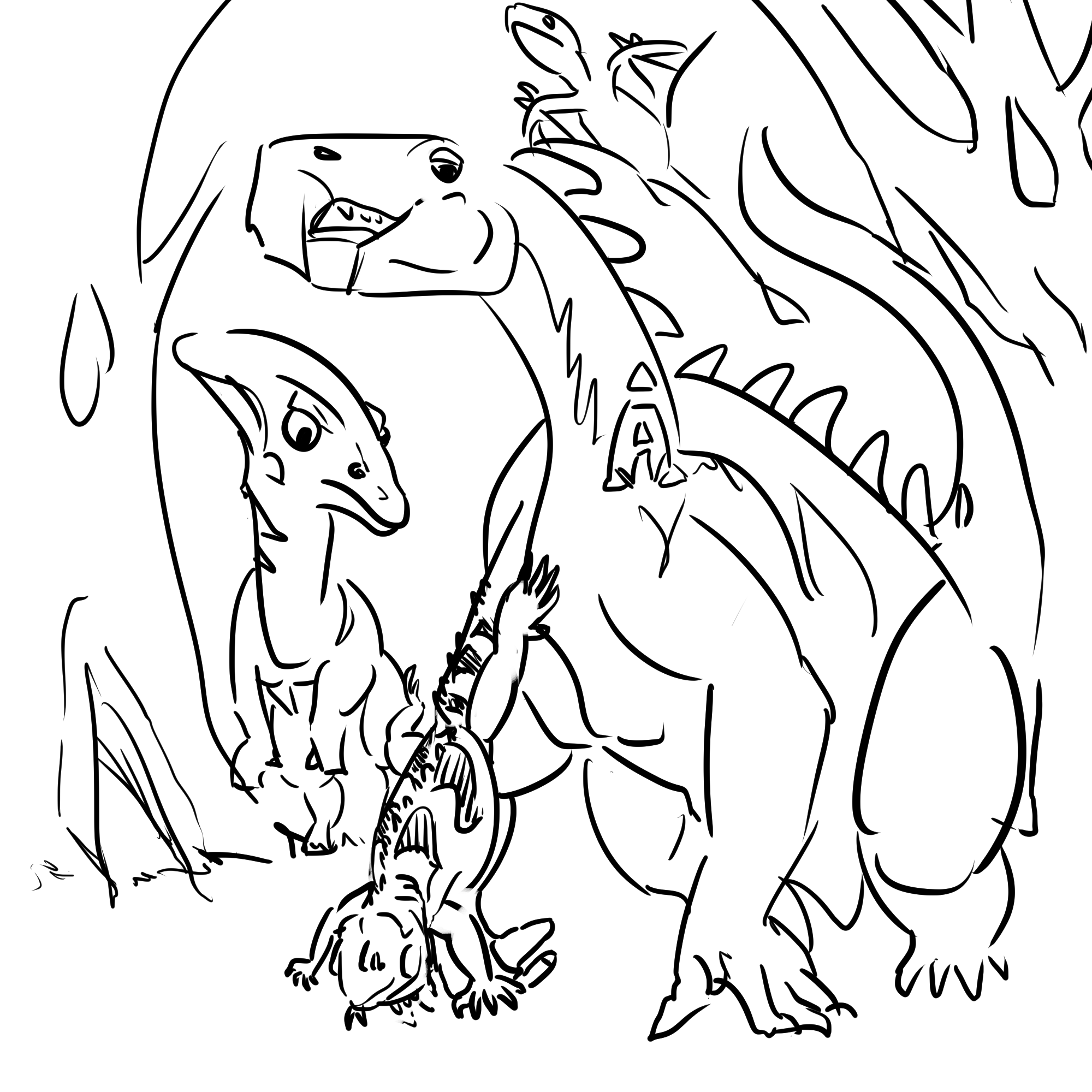 Source:  http://steamcommunity.com/sharedfiles/filedetails/?id=1088235178
The Spelunker by Dead Nitr0th3Edg3l0rd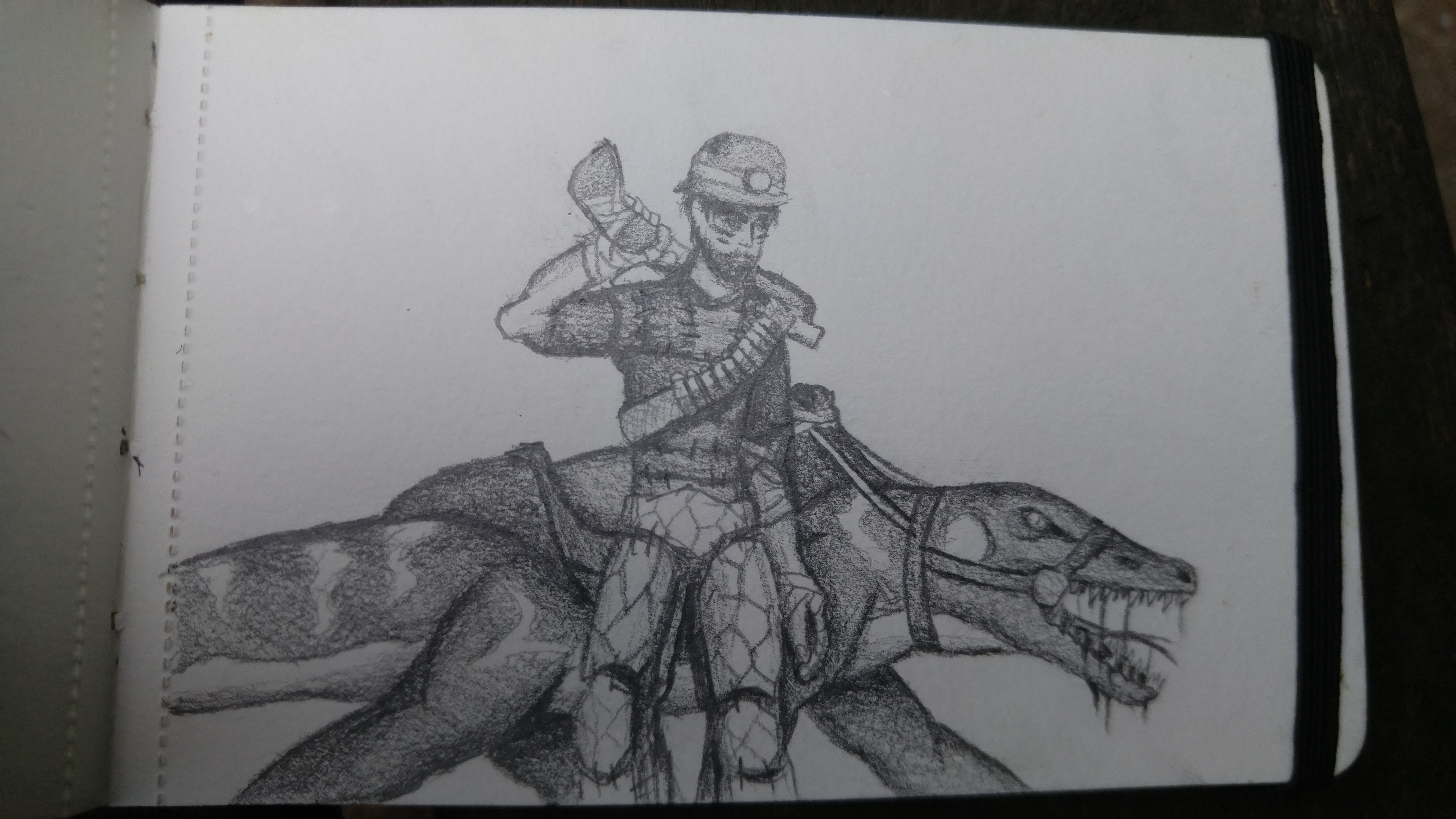 Source:  http://steamcommunity.com/sharedfiles/filedetails/?id=1090027421
Concours Dessin ! by Stipik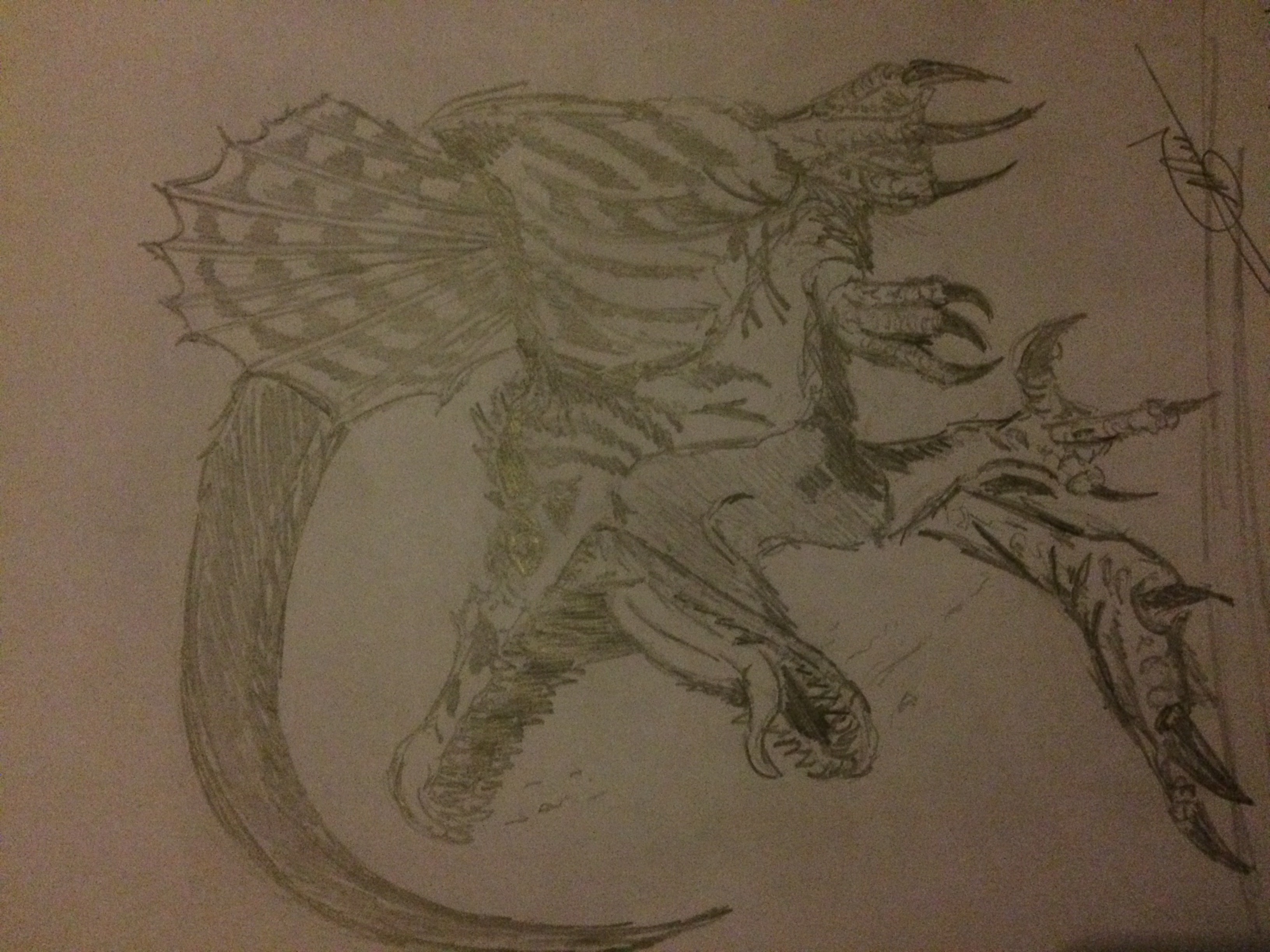 Source:  http://steamcommunity.com/sharedfiles/filedetails/?id=1083763728
Concours Dessin ! by Stipik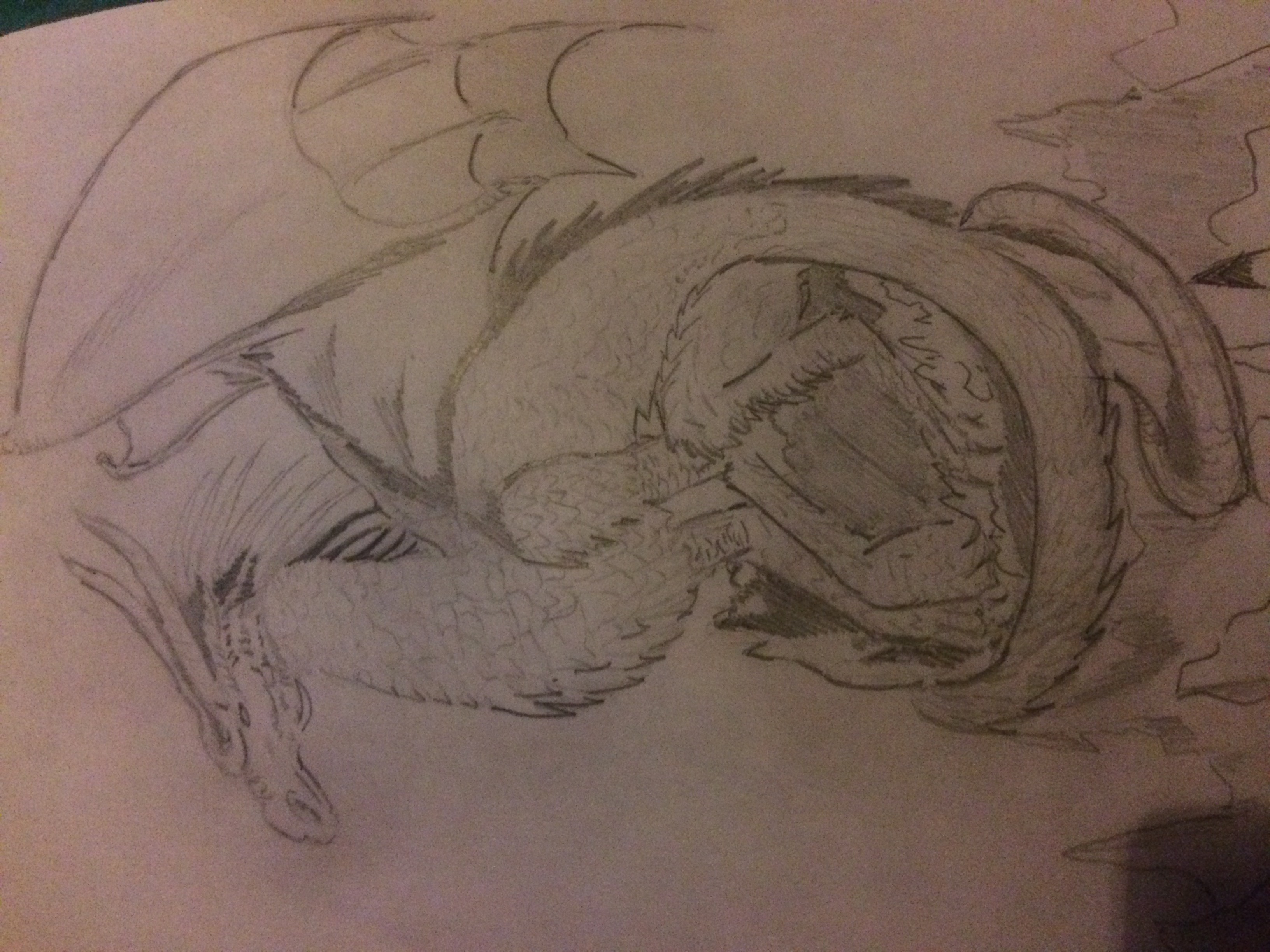 Source:  http://steamcommunity.com/sharedfiles/filedetails/?id=1083765134
Tiger attack 2 by TiMs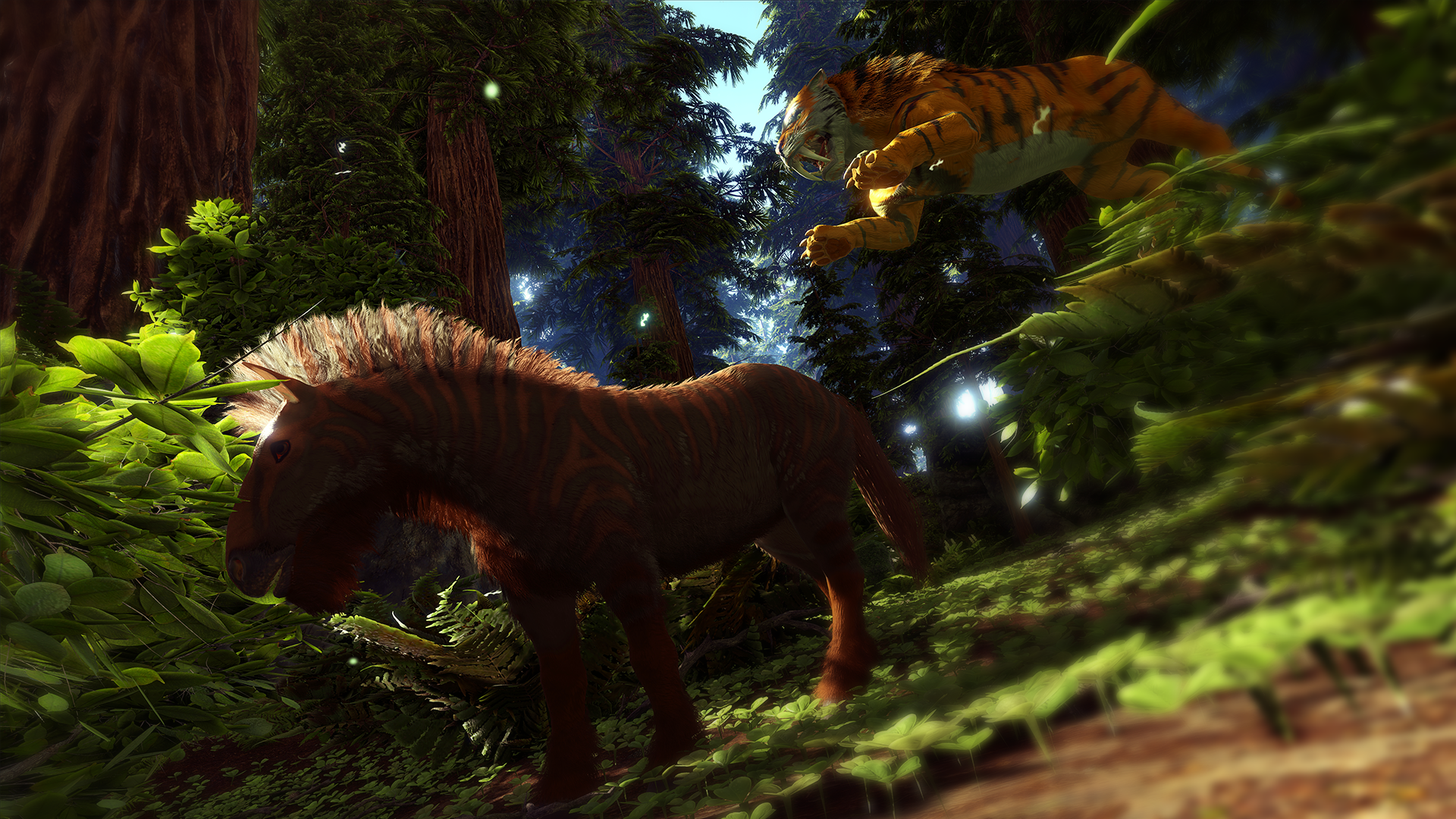 Source:  http://steamcommunity.com/sharedfiles/filedetails/?id=1073033042
New realistic Dilophosaurus by milokamilo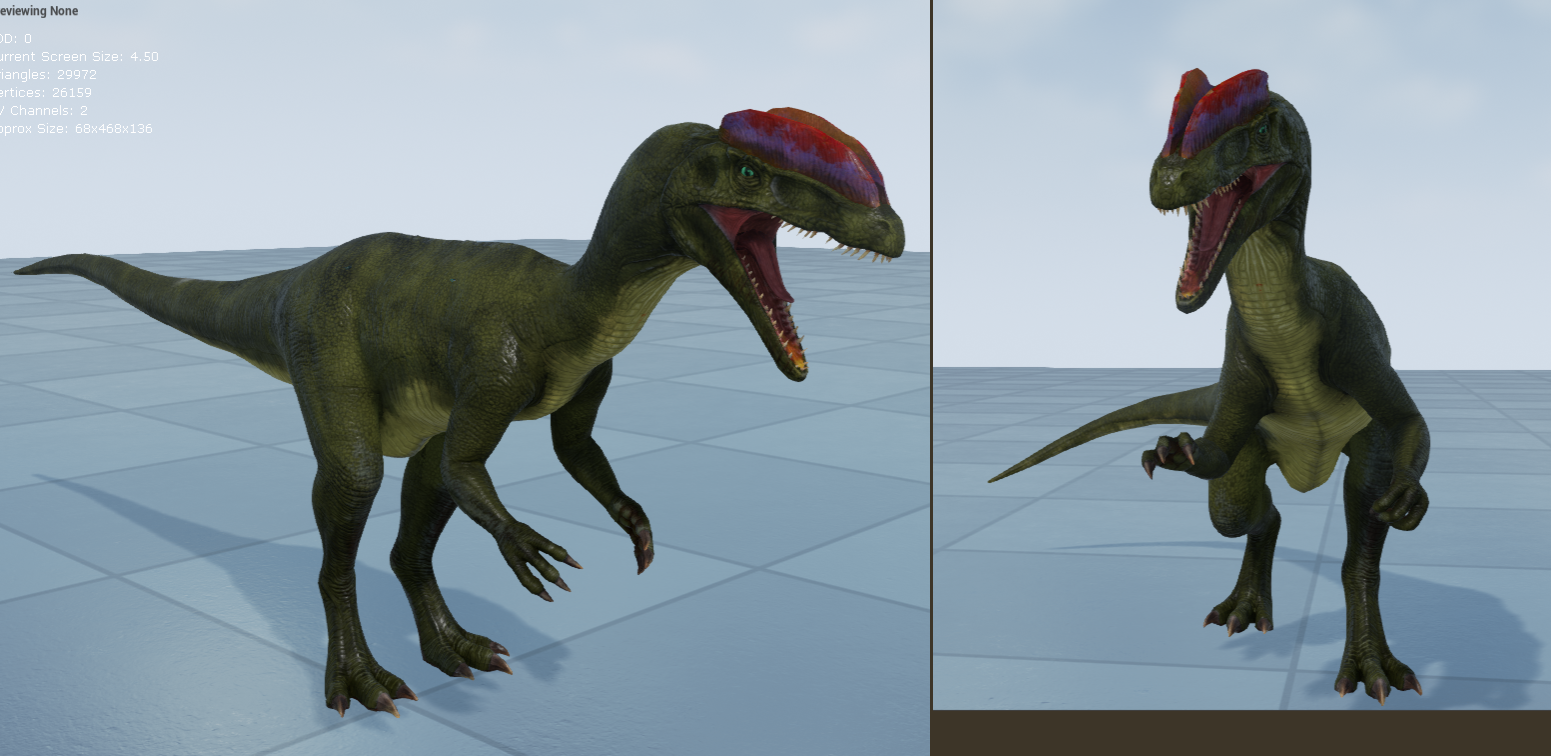 Source:  http://steamcommunity.com/sharedfiles/filedetails/?id=1092745521
New Albertosaurus by milokamilo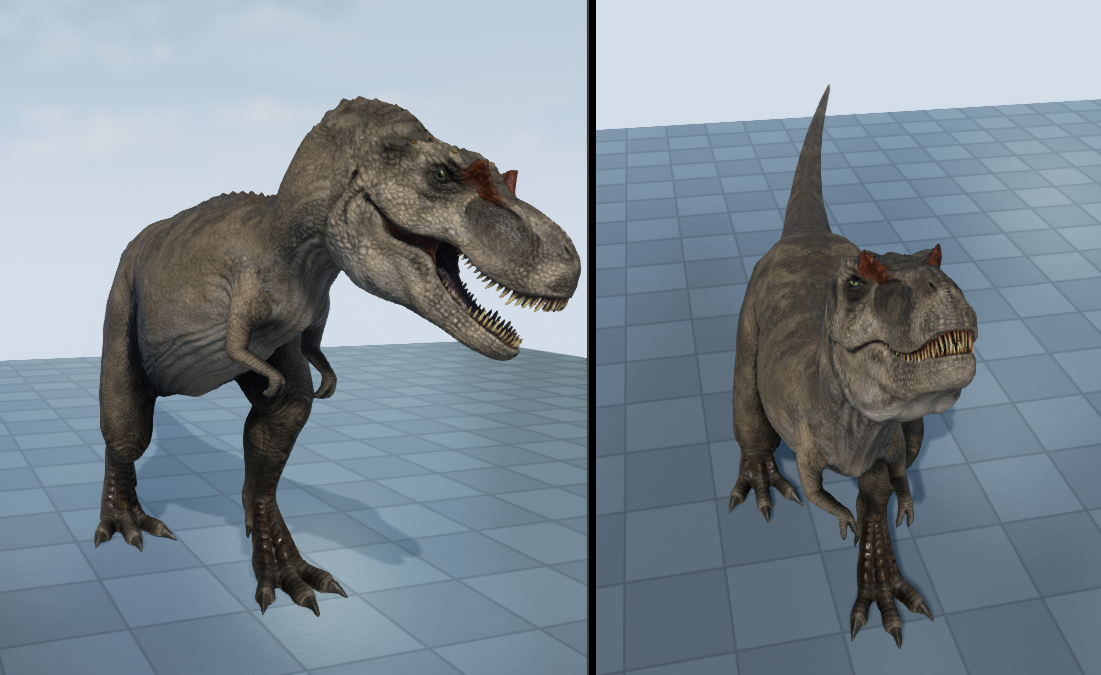 Source:  http://steamcommunity.com/sharedfiles/filedetails/?id=1091543789
Milo's Smilo by milokamilo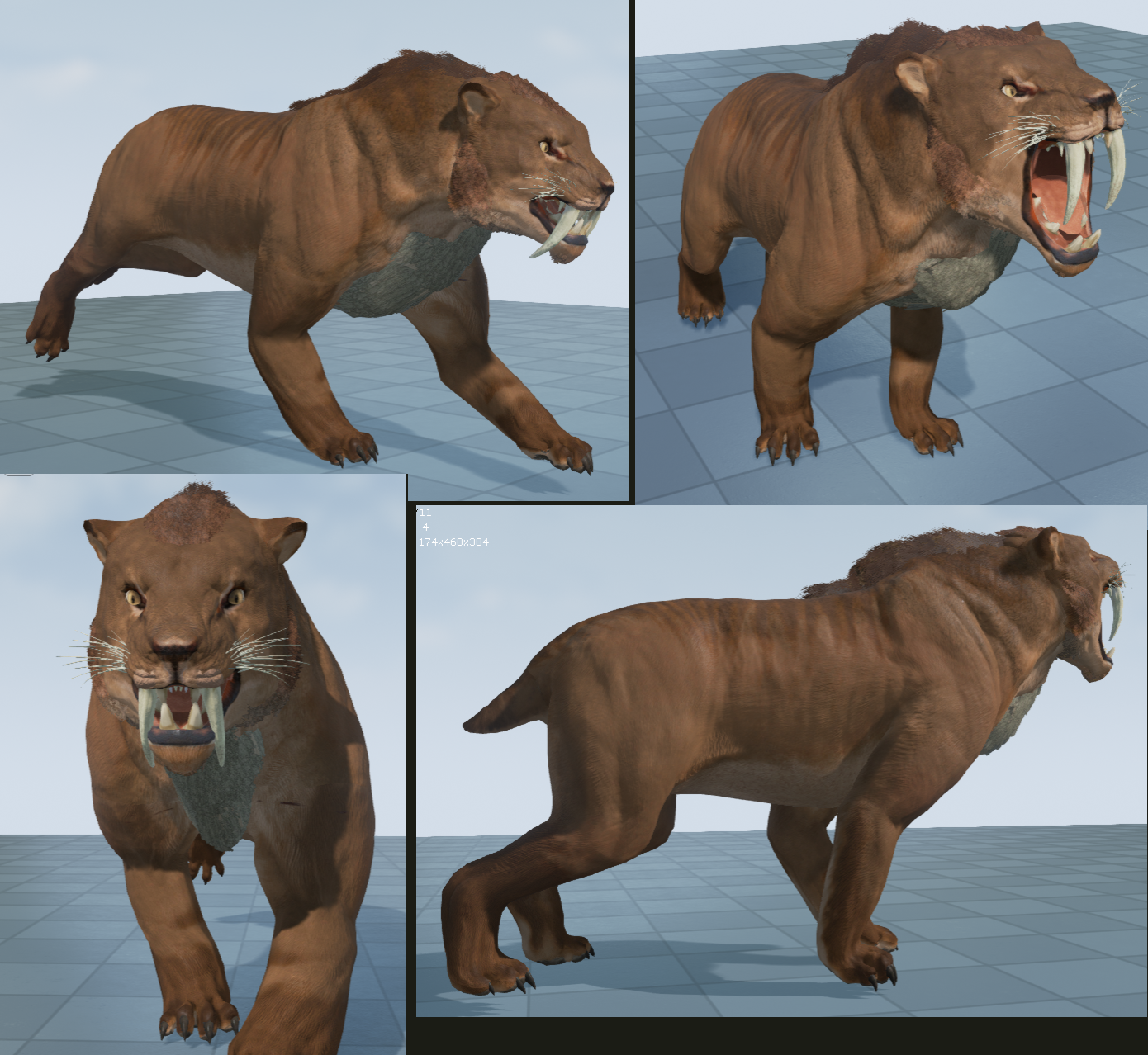 Source:  http://steamcommunity.com/sharedfiles/filedetails/?id=1088612627
Primal Mammoth by Sharkcat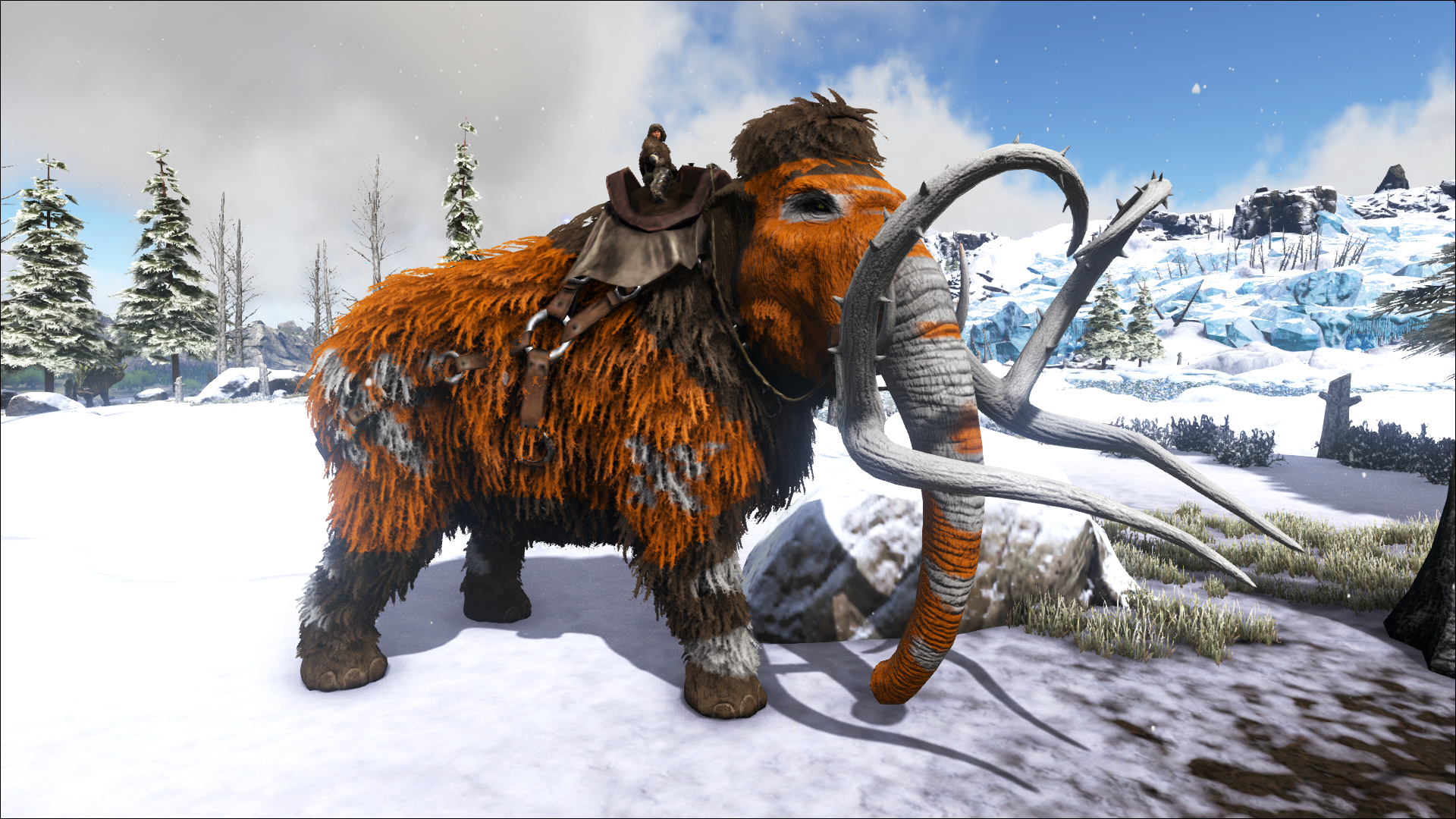 Source:  http://steamcommunity.com/sharedfiles/filedetails/?id=1089618710
Snow Camo Hyenadon by Sharkcat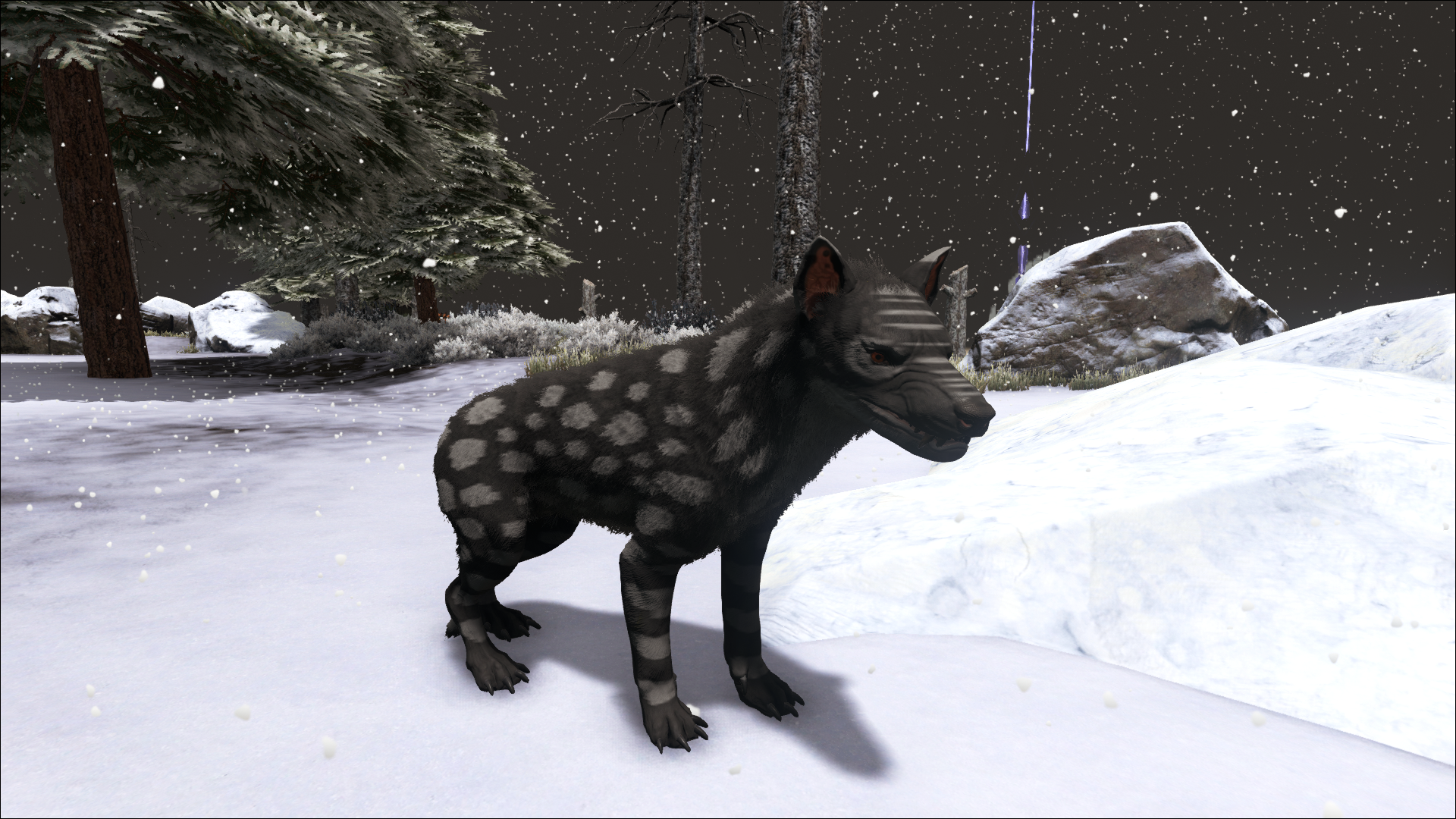 Source:  http://steamcommunity.com/sharedfiles/filedetails/?id=970916508
Desert Camo Hyenadon by Sharkcat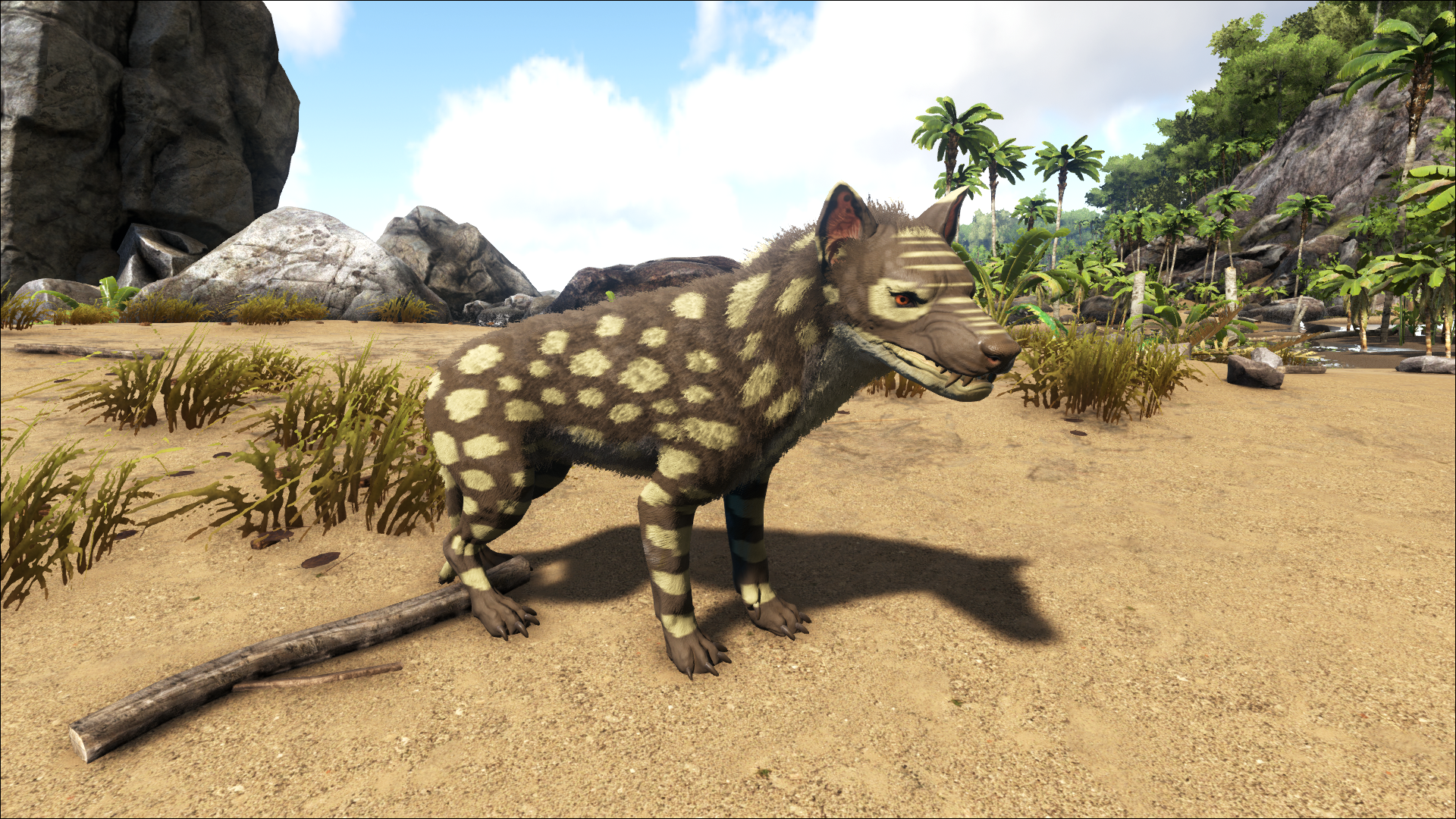 Source:  http://steamcommunity.com/sharedfiles/filedetails/?id=970917363
Forest Camo Hyenadon by Sharkcat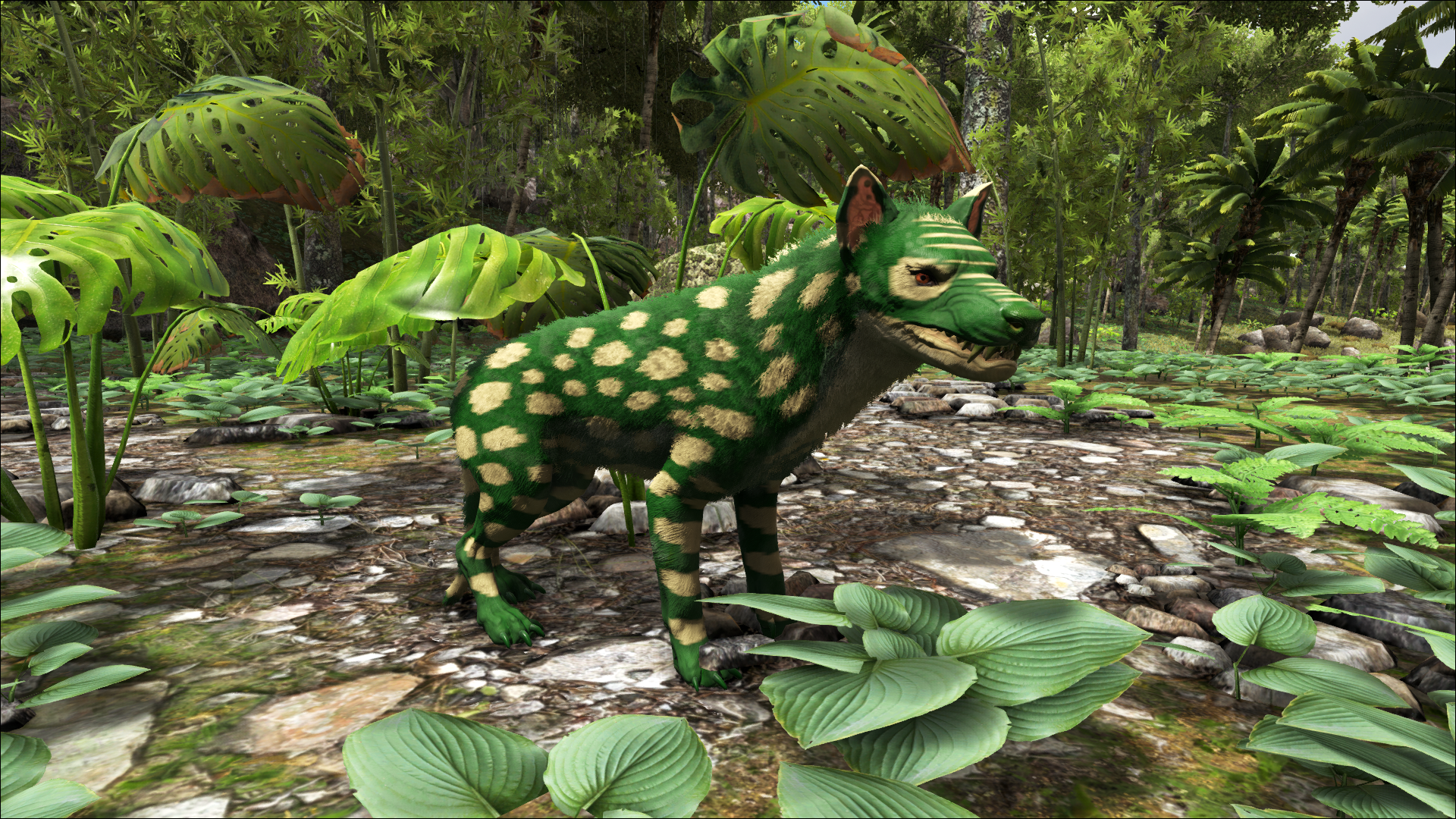 Source:  http://steamcommunity.com/sharedfiles/filedetails/?id=970915316
Scooby-Doo Hyenadon by Sharkcat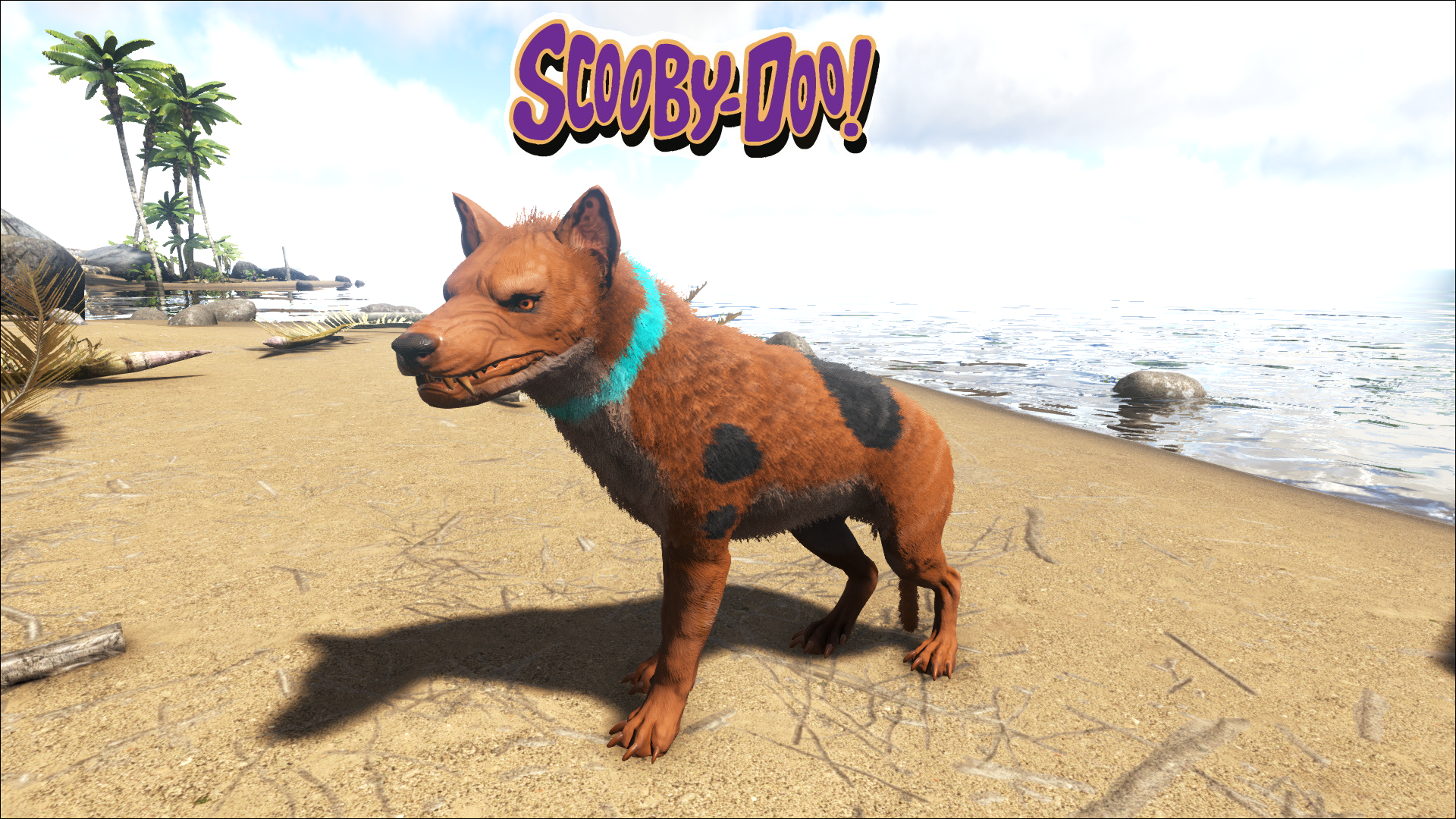 Source:  http://steamcommunity.com/sharedfiles/filedetails/?id=970625197
Additional Creatures Official Dossier: Achillobator by Shadlos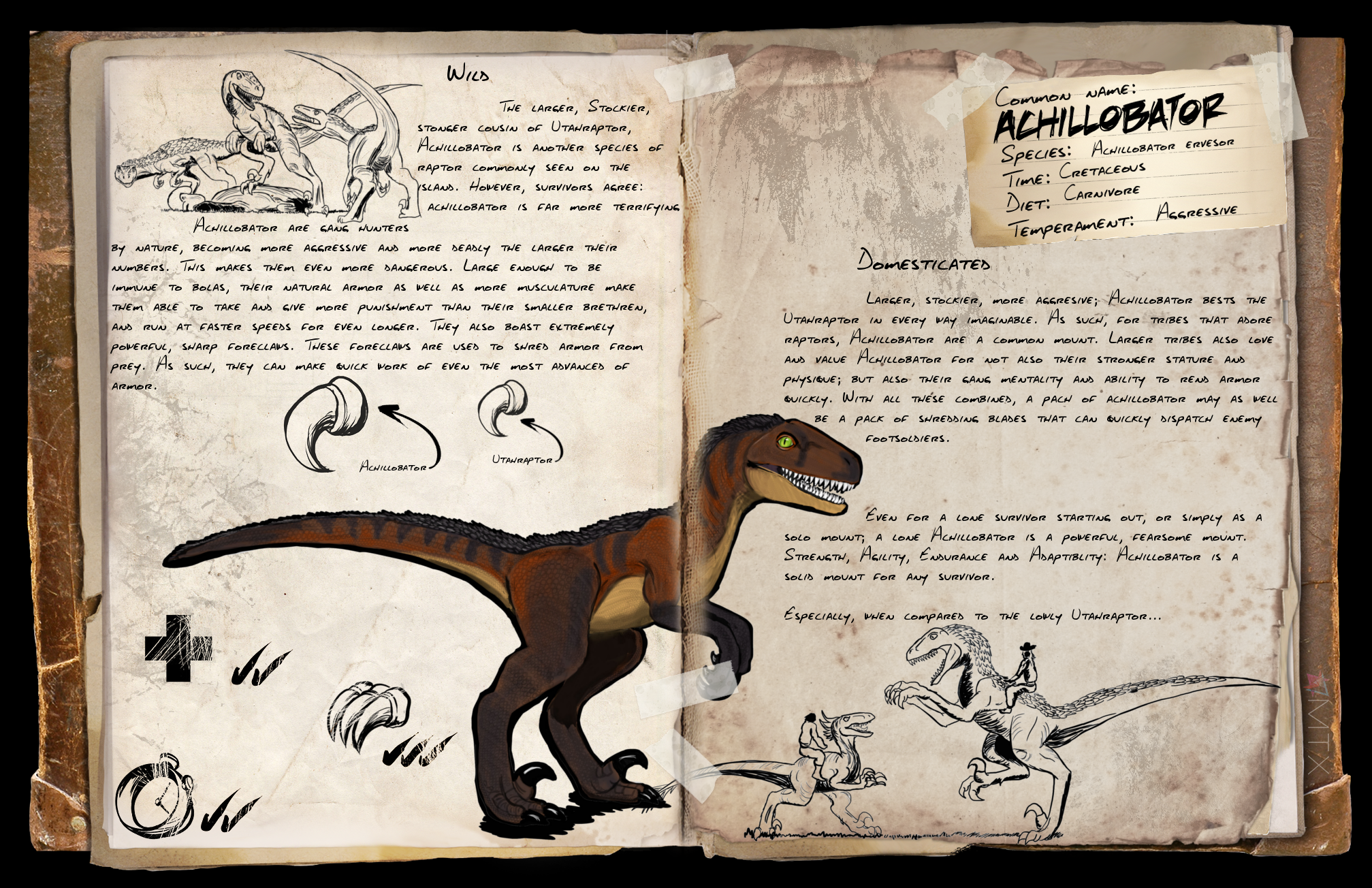 Source:  http://steamcommunity.com/sharedfiles/filedetails/?id=1086709861
Hydra Dossier by Crimson


Source:  http://steamcommunity.com/sharedfiles/filedetails/?id=1085552573
Additional Creatures Official Dossier: Amphicyon by Shadlos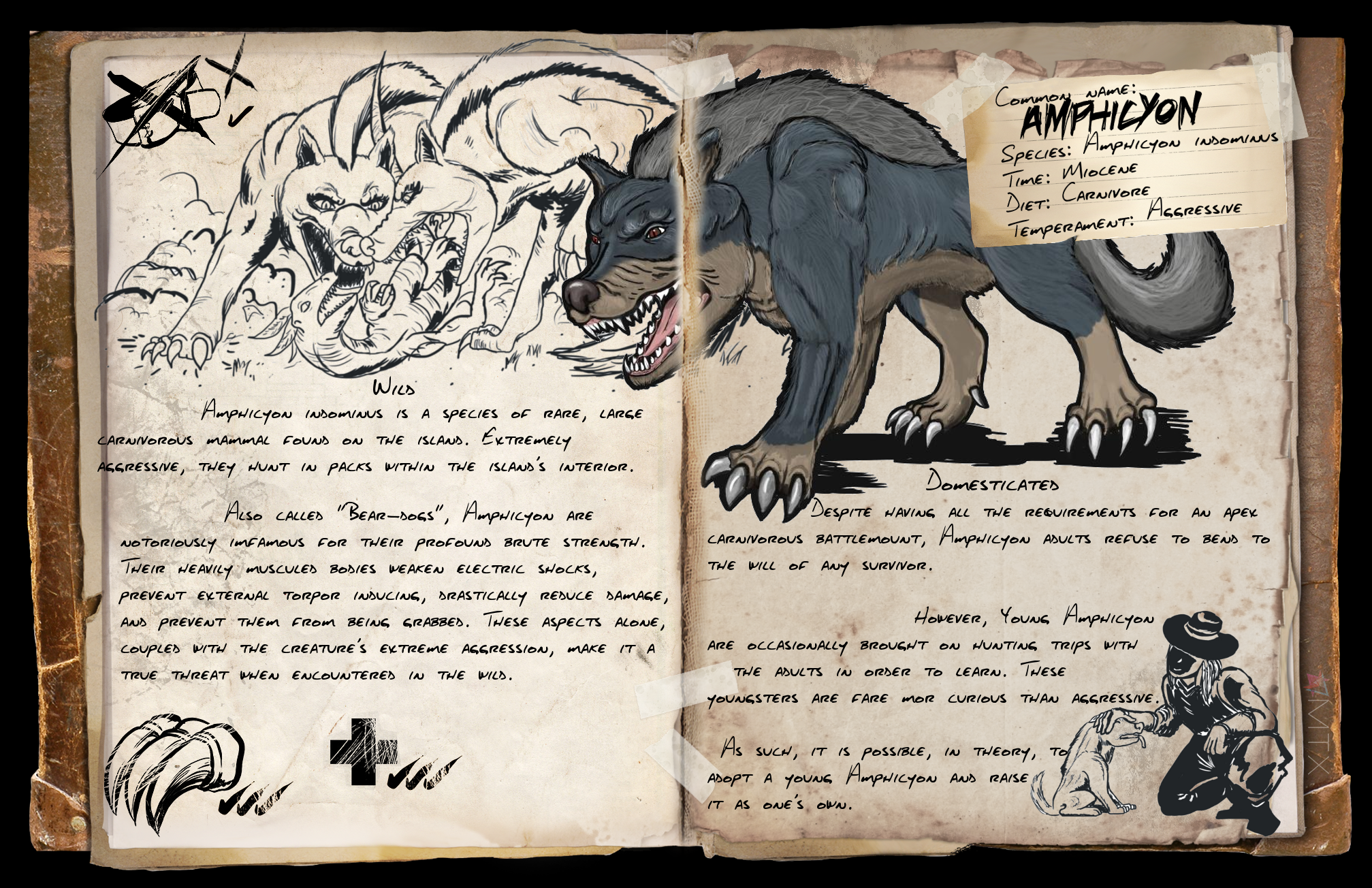 Source:  http://steamcommunity.com/sharedfiles/filedetails/?id=1083416235
The REAL Brontosaurus by Nemo Namikaze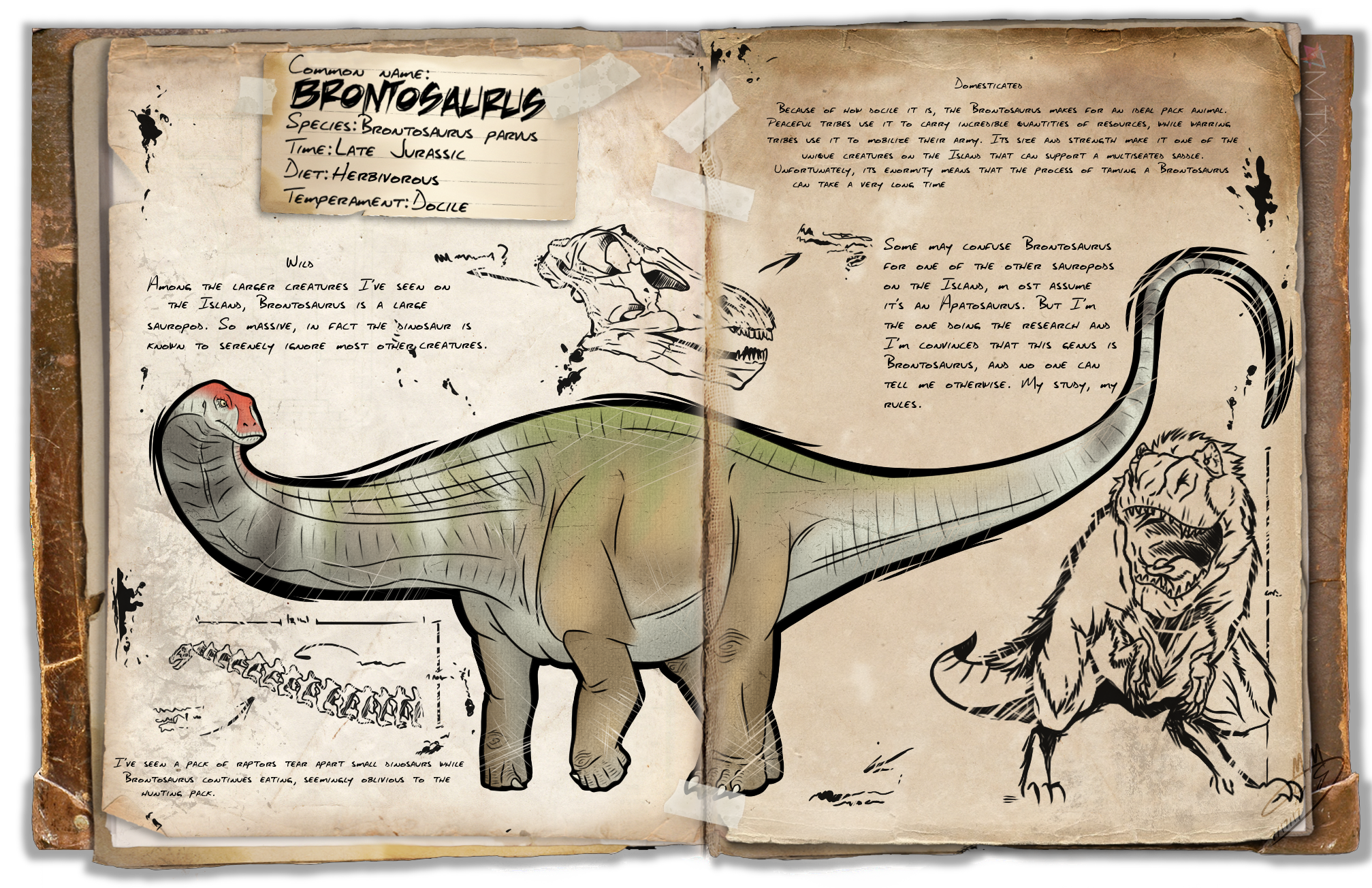 Source:  http://steamcommunity.com/sharedfiles/filedetails/?id=1078980587
The REAL Triceratops by Nemo Namikaze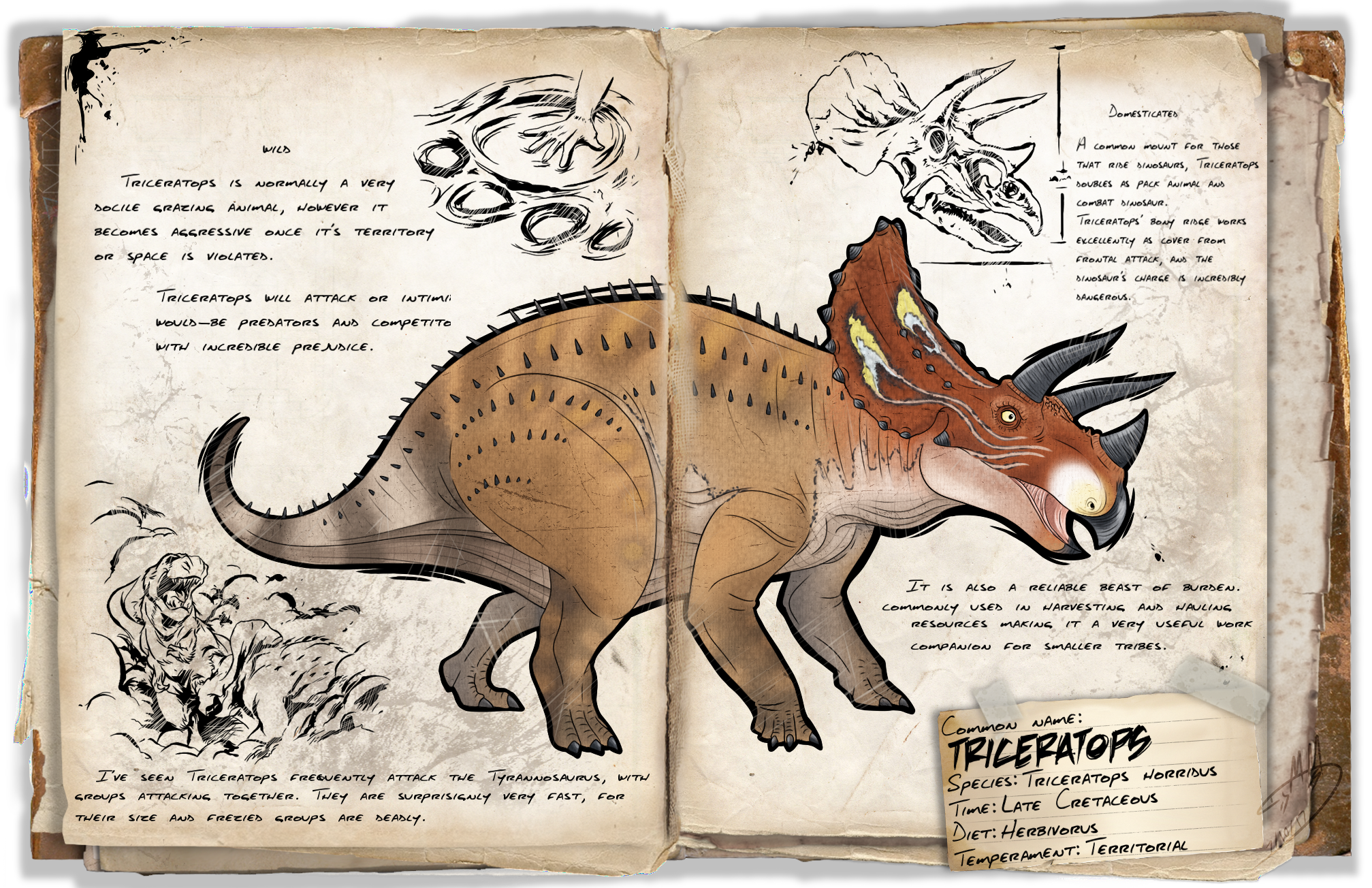 Source:  http://steamcommunity.com/sharedfiles/filedetails/?id=972947078
Zygophyseter Custom Dossier by Helena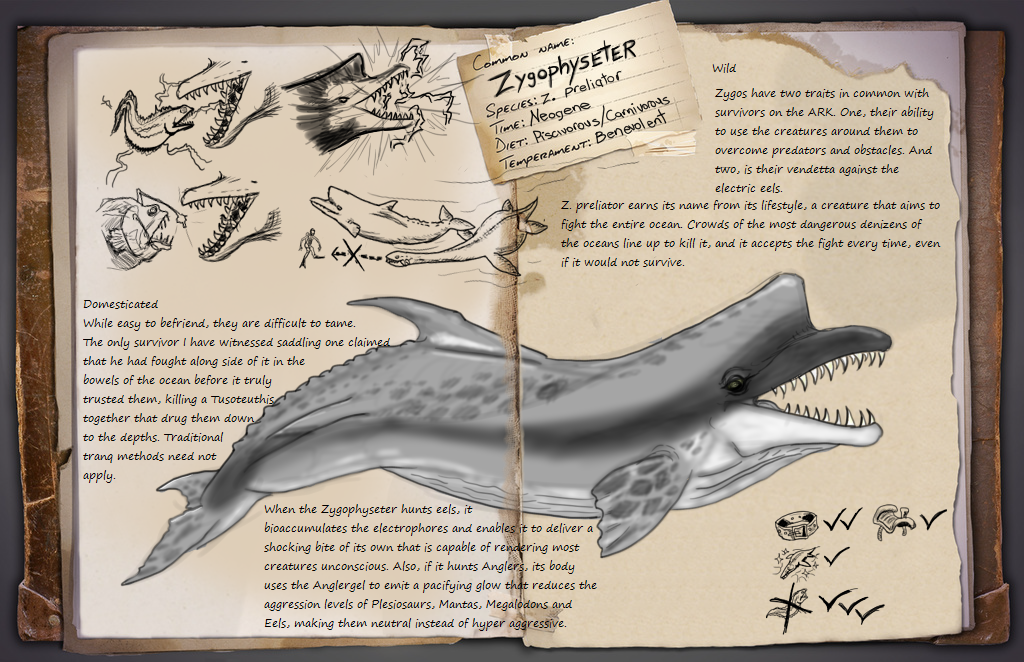 Source:  http://steamcommunity.com/sharedfiles/filedetails/?id=957120127
Stalker Dossier by Dead Nitr0th3Edg3l0rd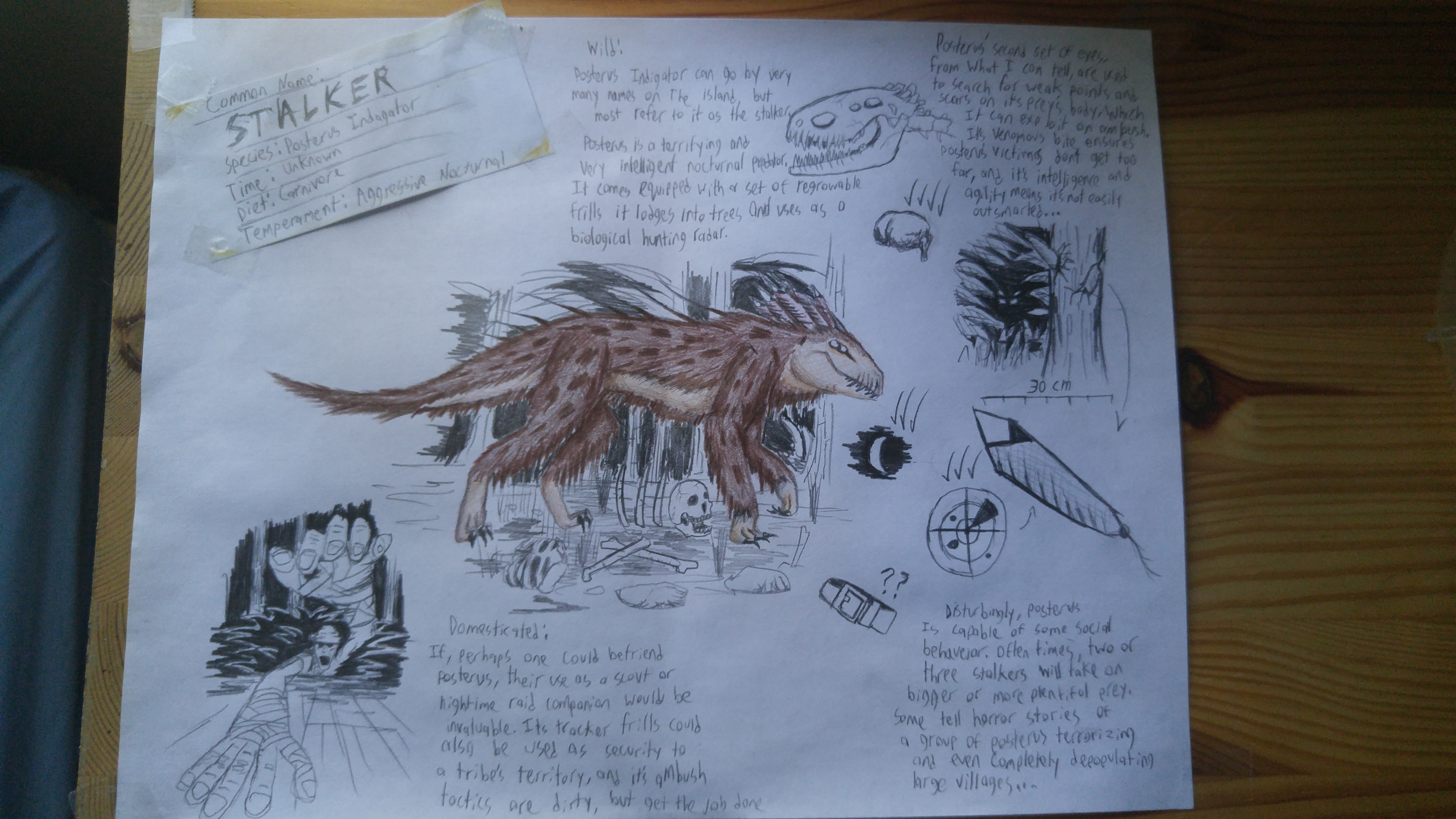 Source: http://steamcommunity.com/sharedfiles/filedetails/?id=955211817
That's it for this post guys! As always if you've got anything to share please get in touch and be sure to follow us on:
Twitter: twitter.com/survivetheark
Facebook: facebook.com/survivetheark
Reddit: reddit.com/r/playark
Instagram: instagram.com/survivetheark
All the best,
Studio Wildcard
Edited by Jat
---
4