Community Crunch 53 and ARK Digest 35!
ARK Refresher!
Hello Survivors!
Just in case you've been living under a rock for the past week, let's get you caught up on what's going on! First of all, you may want to consider moving, from underneath that rock and take refuge among the Redwood trees in patch 243.0!
To celebrate the release of the Redwood Biome, ARK Survival Evolved has hit the Steam Summer sale with it's best discount ever, and is now available to pick up for 45% off! If you haven't got a copy yet, now's the chance to grab one and experience life among the trees and get ready for the Official Primitive+ Launch coming July 28th!
http://store.steampowered.com/app/346110
Patch 244
Coming this July to an ARK near you!
As the ARK continues to evolve throughout it's development process, something we've wanted to do is to make sure that we're able to introduce new features and gameplay mechanics that are not only beneficial and enjoyable to you as survivors, but also add to your immersive experience. Better grab your gear cause this July you'll be able to take to the seas and try your hand at catching a fish! 
This patch will also include some new friends;
And of course we're super excited about the Official Launch of Primitive Plus!
If you'd like to check out the full upcoming patch notes, with more to come, you can do so here:
Survival of the Fittest Summer Cup!
We're excited to tell you that the date for the Semi Final match for the Season One: Summer Cup will take place on:
Sunday, July the 3rd at 11AM EST
The winning teams from the Semi Final Match will be invited to be flown out to the ARK Survival of the Fittest Season One: Summer Cup in Shanghai, China at ChinaJoy 2016 and get the chance to compete for over $40,000!
June Survivors League Championship!
The ARK: Survival of the Fittest June Survivor League Championship matches will take place on 11 am EST to 2 pm EST on Saturday, July 2nd, with a bounty of more than $65,000 in prizes to the winners! 
Both the Summer Cup Semi Finals and Survivor League Championship match will be streamed on twitch.tv/survivetheark and shoutcasted by SotF expert, typeForced! We invite all ARK fans, and the newly curious, to come watch the epic battles and the chance to compete for thousands of dollars and an invite to the Summer Cup finals in China!
And for all the extra details, check out the announcement we made, here:
ARK Digest Q&A!
Here is our question and answer session with Lead Designer, Lead Programmer, Co-Creative Director of ARK: Survival Evolved, and Co-Founder of Studio Wildcard: Jeremy "Drake" Stieglitz!
Survivor, Mendoza asks, "Will we see different moon phases like a new moon,  solar eclipse , lunar eclipses? and if so, will they make some nights darker than others and also affect dino behavior?"
Quote

Sounds like a great mod. It may be beyond the scope of our current work a little bit. Though, maybe we'll get around to something rather like that for this year's Halloween event and see how it goes over. Lycanthropy, anyone?
Survivor, SassinPr0ph3cy asks, "Would it be possible to have a multiple select feature in the inventory?  Like if I have a decent amount of berries, meat, fish it would be much easier to select all and transfer them to Dino or food bin."
Quote

I'll look into doing a drag-box and shift-multi selection, those would certainly be useful for advanced item management. However, I'm also going to make "folder rules" about items going into specific folders (basically, in an inventory, you'll be able to tag an item class as "default" to the folder, and all subsequent new item pickups will then automatically go into that folder!).
Survivor, Neizan asks, "Can we have a option to "hide learned engrams"?"
Quote

Sounds useful, I'll do that
Survivor, Rofelo asks, "Will there ever be a refrigerated food trough?"
Quote
Survivor, Rulin asks, "Are we still getting the "no fog" server-feature for unofficial servers?"
Quote

Yep, I'll add that in v244.
Survivor, Rulin also asks, "Do you have plans for tougher glass structures, or at least an optional boost option for unofficial servers? Currently we can only boost all structure types at once."
Quote

Sounds like a good idea, I'll add a per-Structure stats multiplier.
Survivor, Rulin also asks, "Can you please give us an auto-flight/run mechanic please (maybe via num key), so traveling long distances gets a bit more convenient?"
Quote

Yeah, I'll do a run toggle option.
Survivor, Shadowenigma250 asks, "Will we get things such as animal bones or animal/creature blood (other than leech blood) as resources? Or perhaps milk production by female mammals?"
Quote

I do plan to add more animal-centric resources in a second resource-focused pass towards the later stage of development. 
Survivor, Zachywilson asks, "With xbox cross platform play coming can we host a server with our PC and play on the Xbox with all the features, mods, etc.?"
Quote

Initially at least, Mods won't be supported when using the Windows-to-XboxOne cross-play feature.
Survivor, Lo'ruke asks, "Will we get banners or flags that are attachable to non-platform saddles similar to what is in Survival of the Fittest? (Maybe with an option to hide / unhide the flag like the raft sail)"
Quote

Yes, I plan to add that this summer!
Survivor, jazzop asks, "Can we have the camera zoom out more when driving a raft i like to build extravagant rafts but can never see where im going"
Quote

Yep, I'll go ahead and make that change.
Survivor, gabessdsp asks, "Will you ever offer proper support for eyefinity/nvidia surround setups? I love gaming across my 3 monitors as to many others out there. I'd love to have proper support for this game."
Quote

Indeed, I'll try to make sure we have better support for those implementations soon.
Survivor, Ruenan asks, "Tech question for you guys. With the recently announced Project Scorpio, and Playstation Neo is there a possibility will we be seeing you guys use the power theses consoles will bring to the table to improve the game on the console side? We know there many many months away over a year that is and you guys still don't have an official release but if so what ideas may come to you guys that you may want to improve and target on these more powerful consoles?"
Quote

If we get the support from Sony and Microsoft to make it happen, I'd love to do so.
Survivor, Illuvater asks, "Would it be possible to make the RB button on xbox more usefull when mounted, maybe to switch the camera view from third person riding to first person riding and back? Cause if you are mounted the RB button do nothing and we have to go to the options to switch third person riding to first person riding."
Quote

Yeah, definitely, I'll have it switch the camera mode.
Survivor, Tomtoyer asks, "What species of fish we can catch? And the fishes will do animations to jump and trying to escape? How it will work the bait?"
Quote

Coels and Salmon currently. And yes, they'll try to escape, and yep, there will be multiple kinds of bait that have different effects. Leech Blood is one!
Fan Feature!
Roger and out by Grande

Source: http://steamcommunity.com/sharedfiles/filedetails/?id=707175141
Battle of the Titan by kampfer91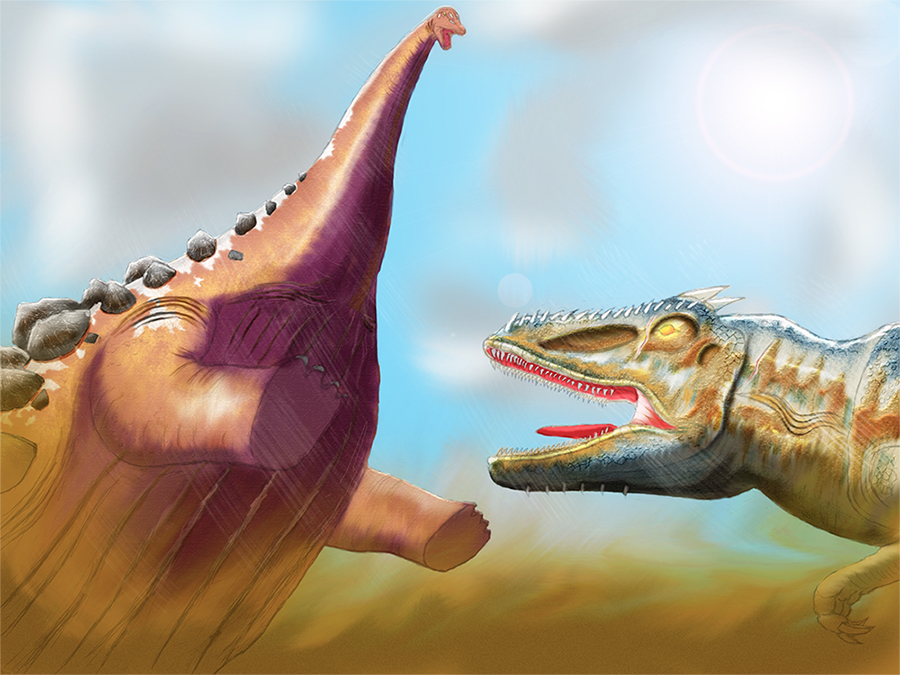 Source: http://steamcommunity.com/sharedfiles/filedetails/?id=708951386
Fog Hunter by LadyWatermelon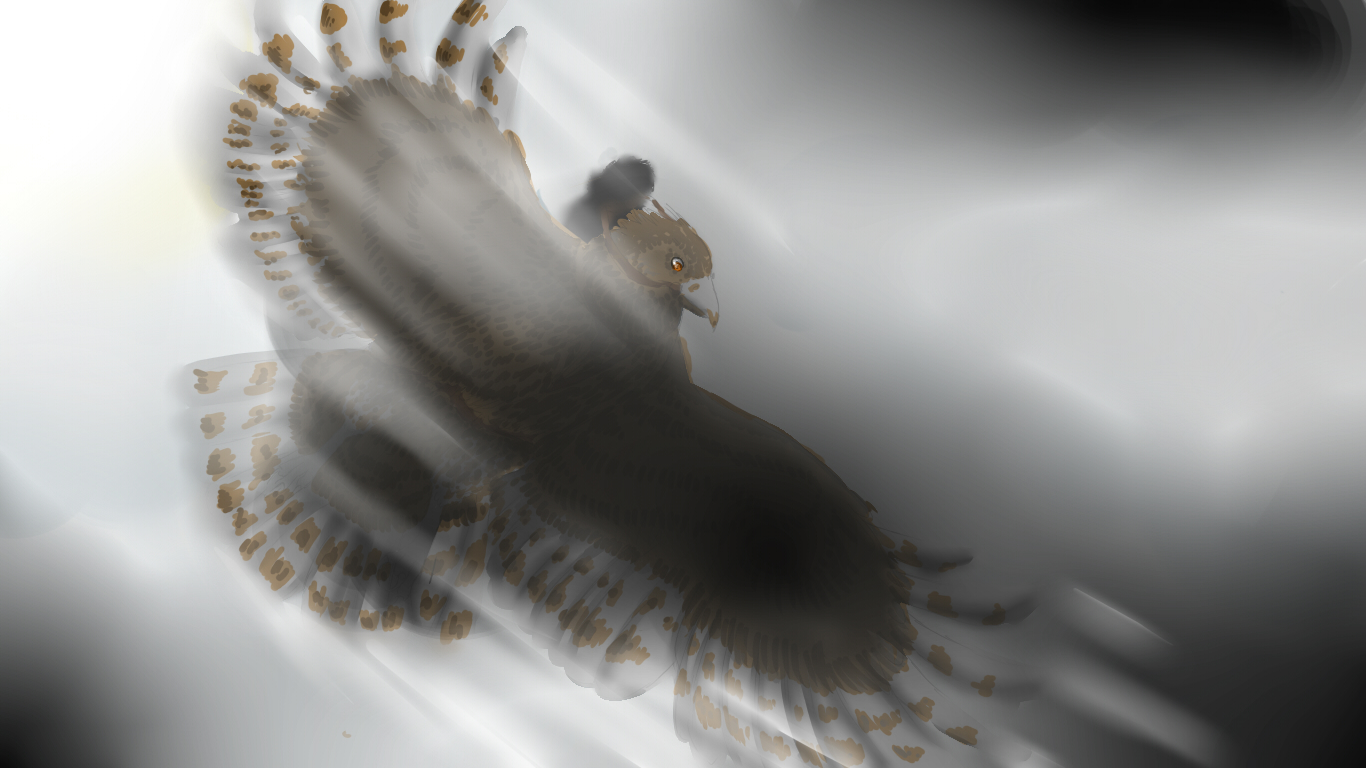 Source: http://steamcommunity.com/sharedfiles/filedetails/?id=708715519
Megalosaurus (updated) by Levia Draconia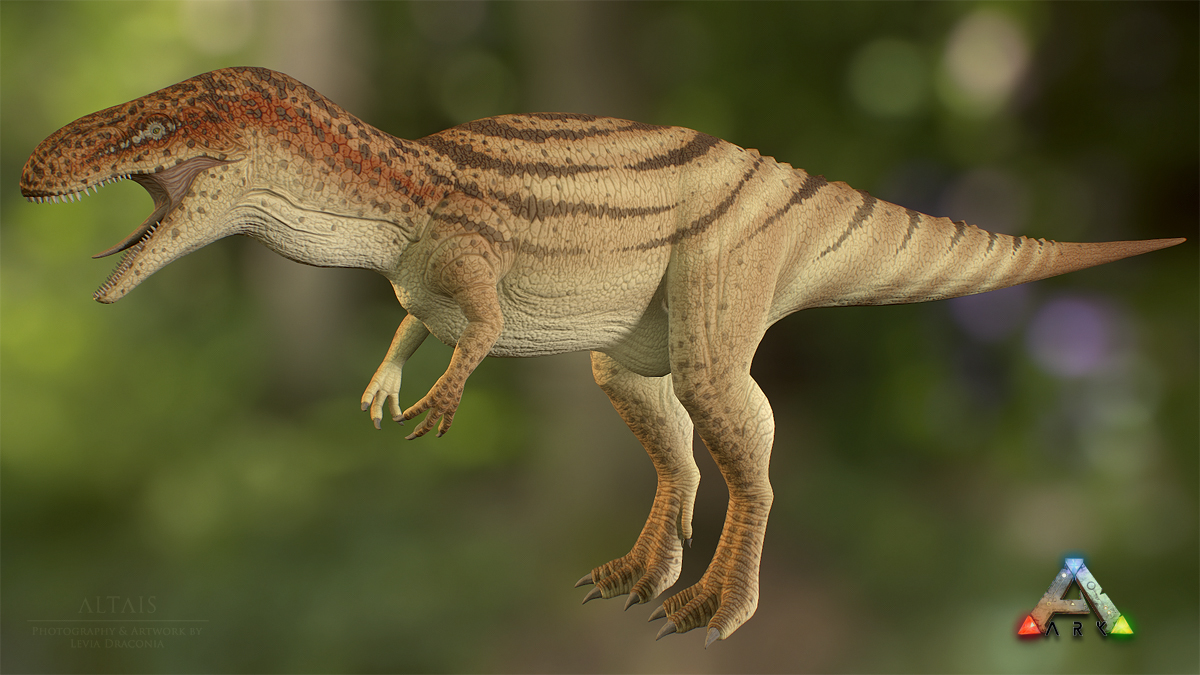 Source: http://steamcommunity.com/sharedfiles/filedetails/?id=709900309
Bioluminescent Dunkleosteus skin by Levia Draconia
Source: http://steamcommunity.com/sharedfiles/filedetails/?id=706546563
Double-decker Modern Titanosaur base REAR by Earnest_Coleman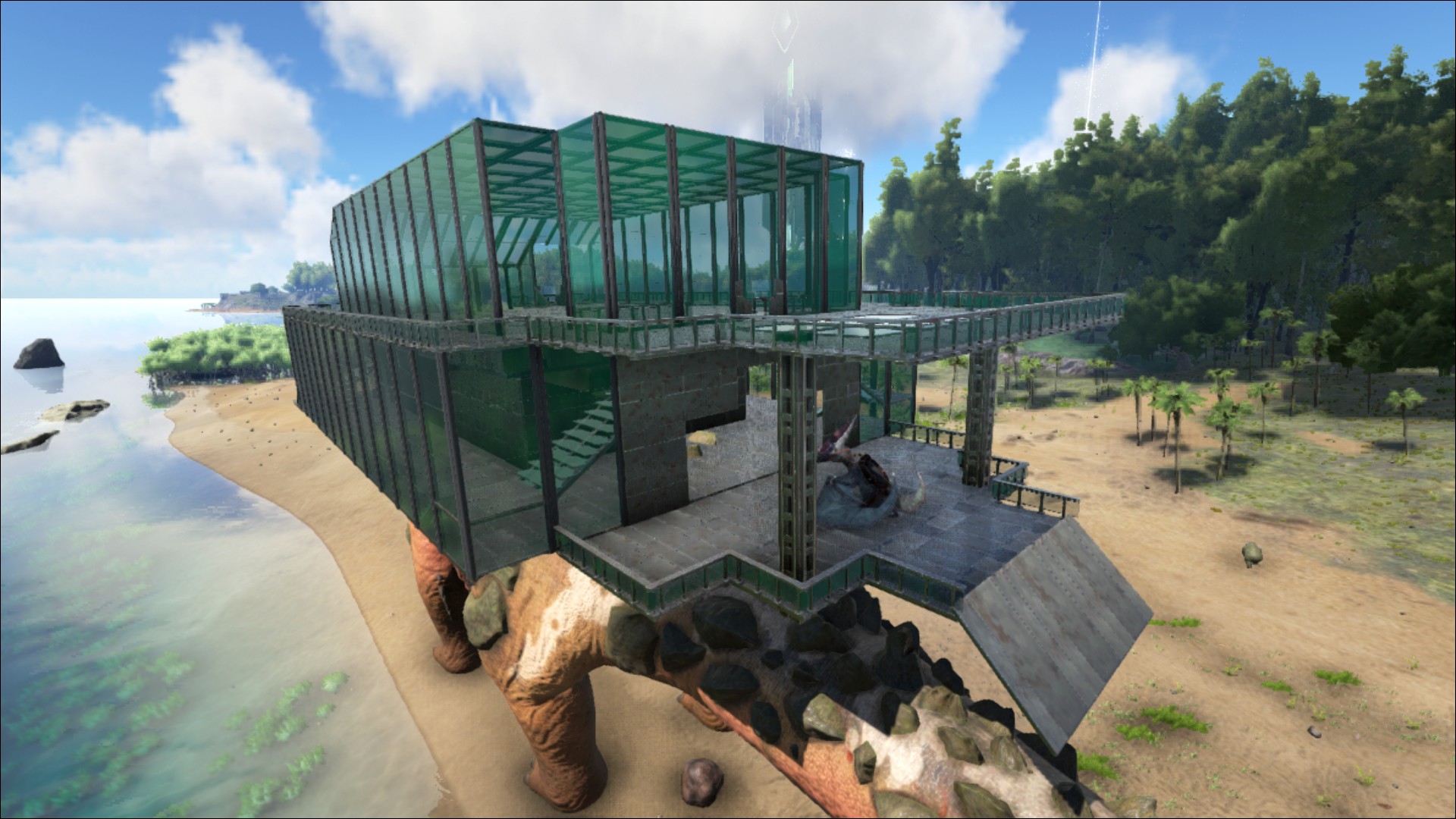 Source: http://steamcommunity.com/sharedfiles/filedetails/?id=709216628
Spinosaurus Skin - Swamplord by Levia Draconia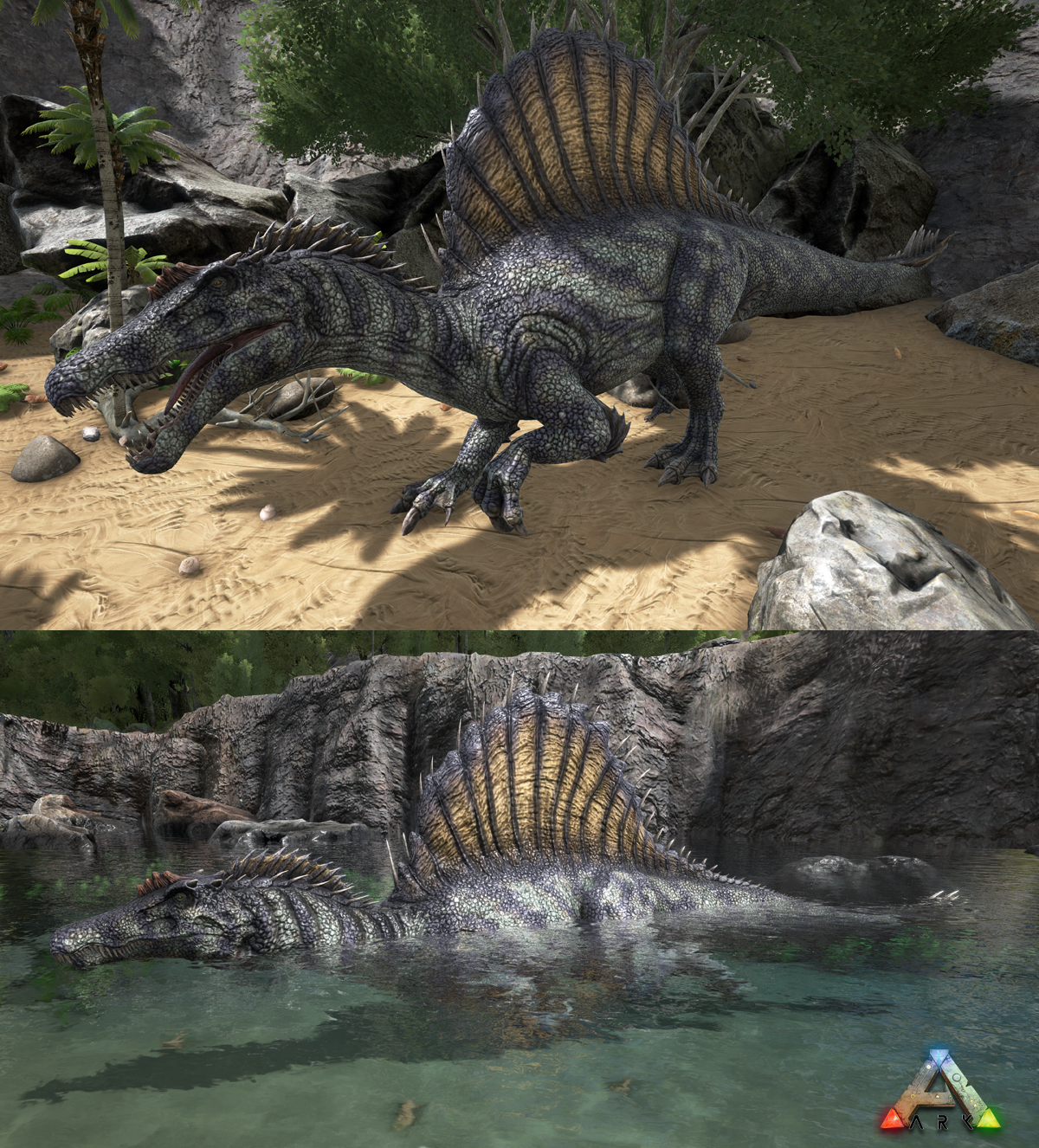 Source: steamcommunity.com/sharedfiles/filedetails/?id=705898477
Raptor Skin in-game by Levia Draconia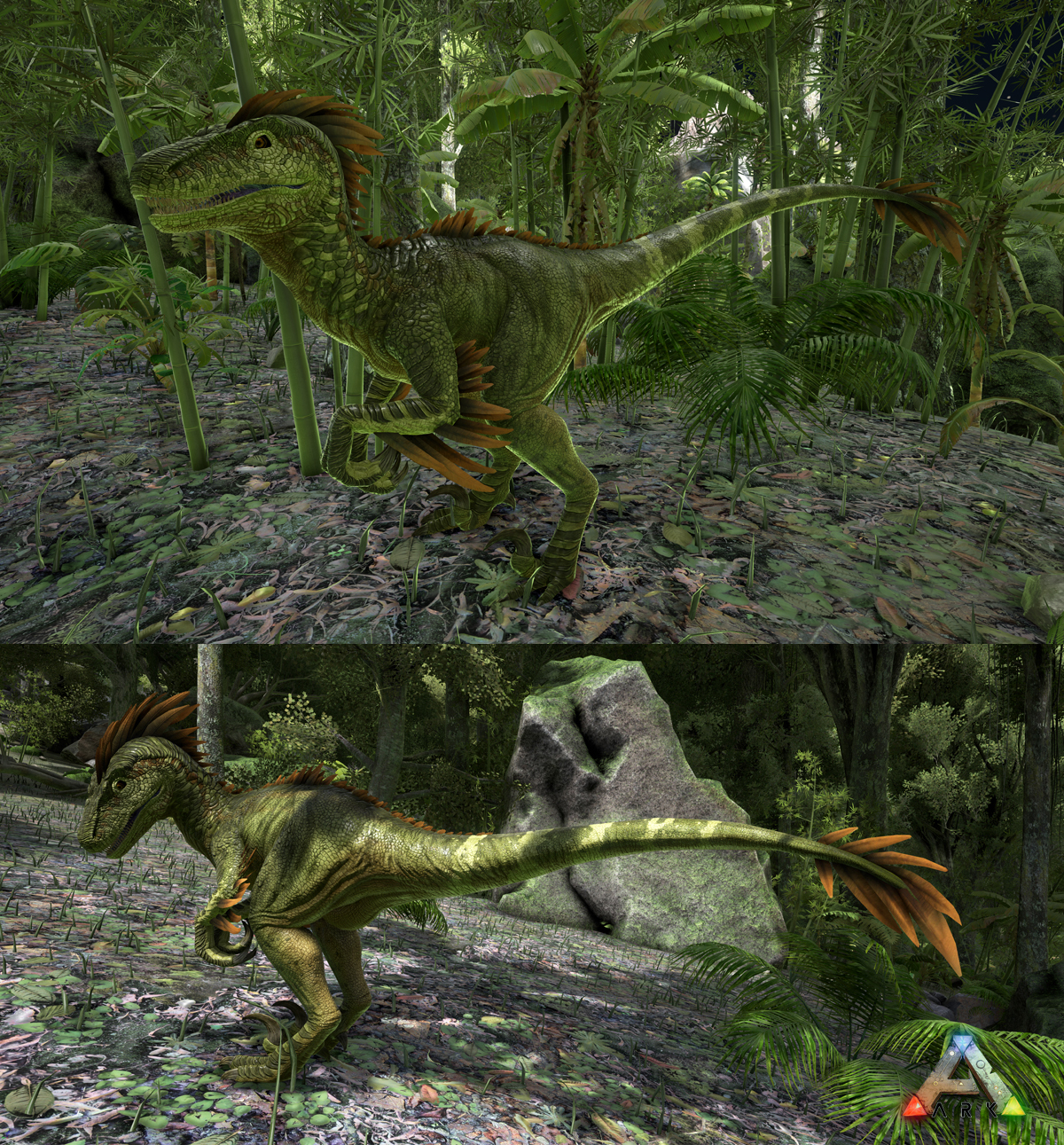 Source: http://steamcommunity.com/sharedfiles/filedetails/?id=705812613
JP visitor center Alph1 by fox™ ✮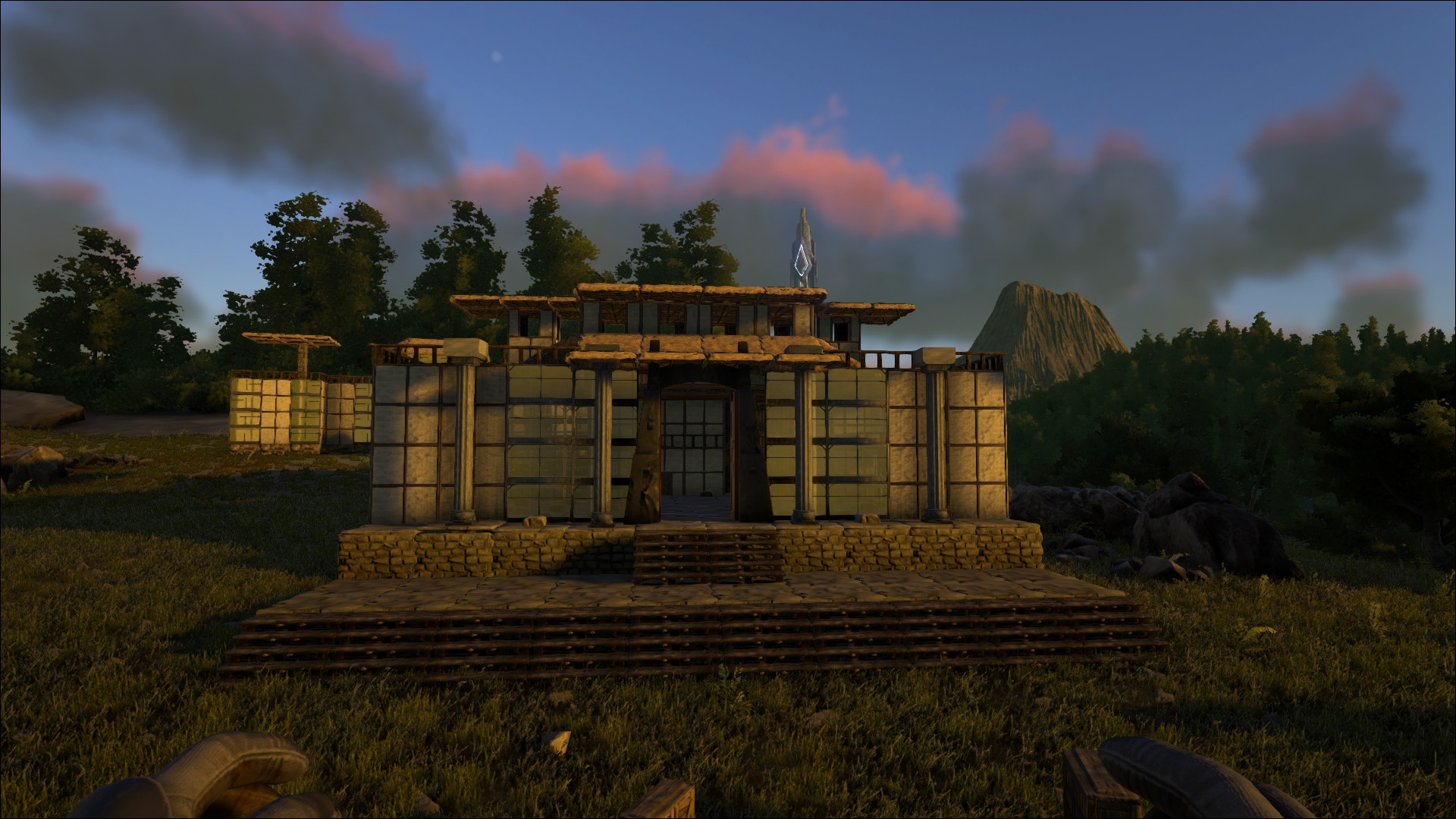 Source: http://steamcommunity.com/sharedfiles/filedetails/?id=708845018
Ladybug Dungbeetle by Sharkcat
Source: http://steamcommunity.com/sharedfiles/filedetails/?id=707559130
Warning Color Arthropluera by Sharkcat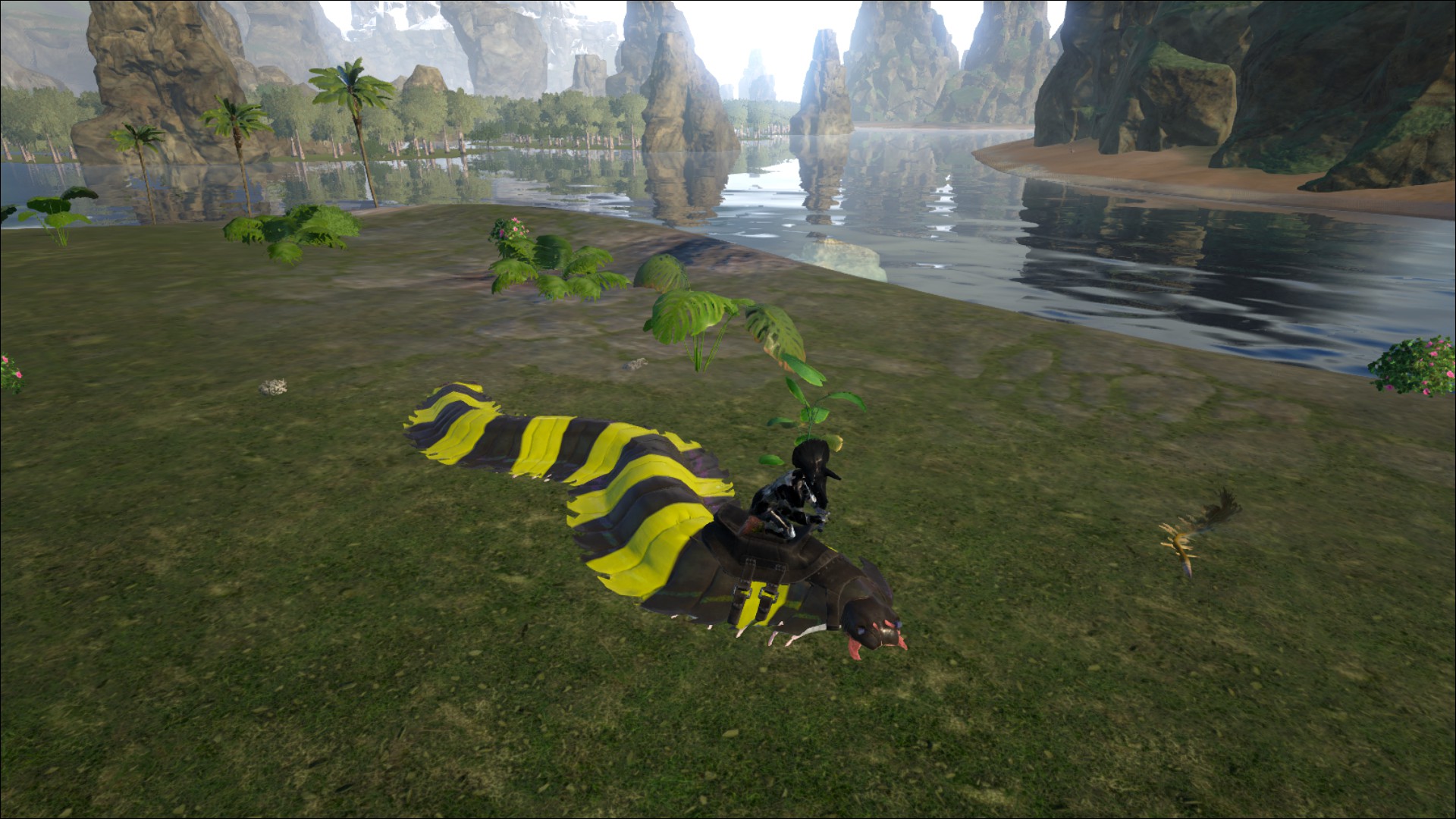 Source: http://steamcommunity.com/sharedfiles/filedetails/?id=707501350
Fanmade Dossier: Anzu by Shadlos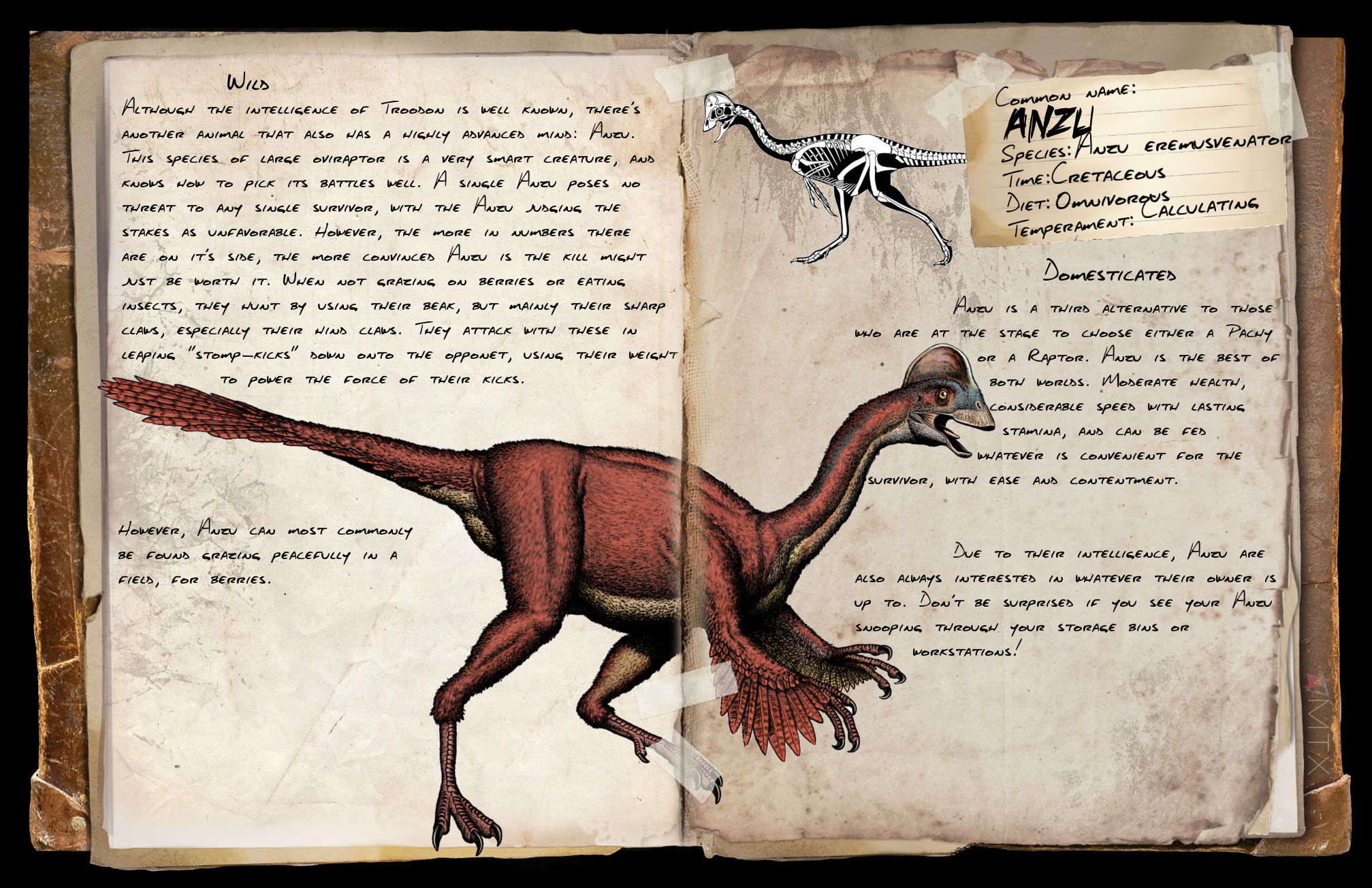 Source: http://steamcommunity.com/sharedfiles/filedetails/?id=706194077
Fanmade Dossier: Shantungosaurus by Shadlos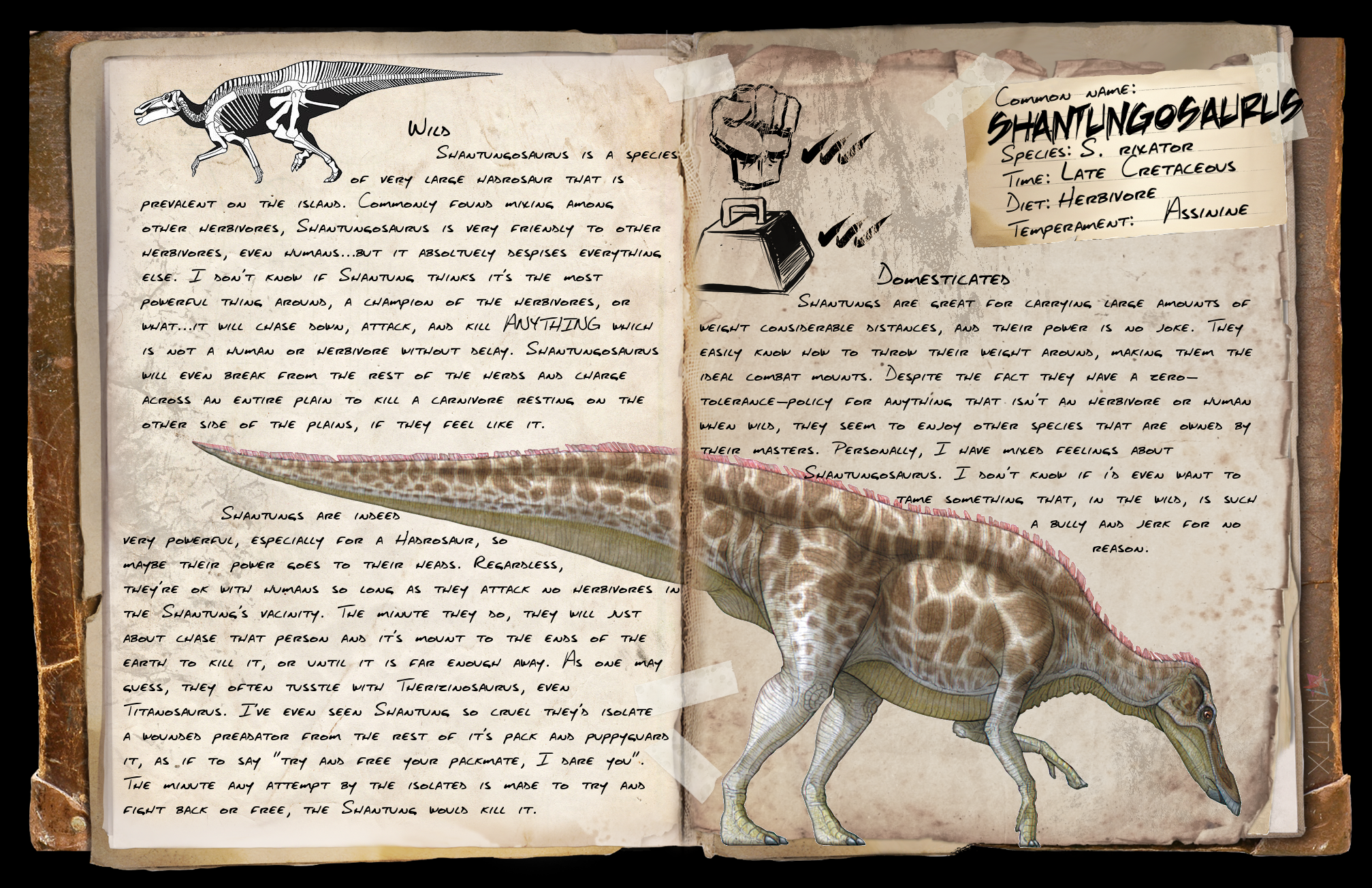 Source: http://steamcommunity.com/sharedfiles/filedetails/?id=706413566
Fanmade Dossier: Pelagiarctos by Shadlos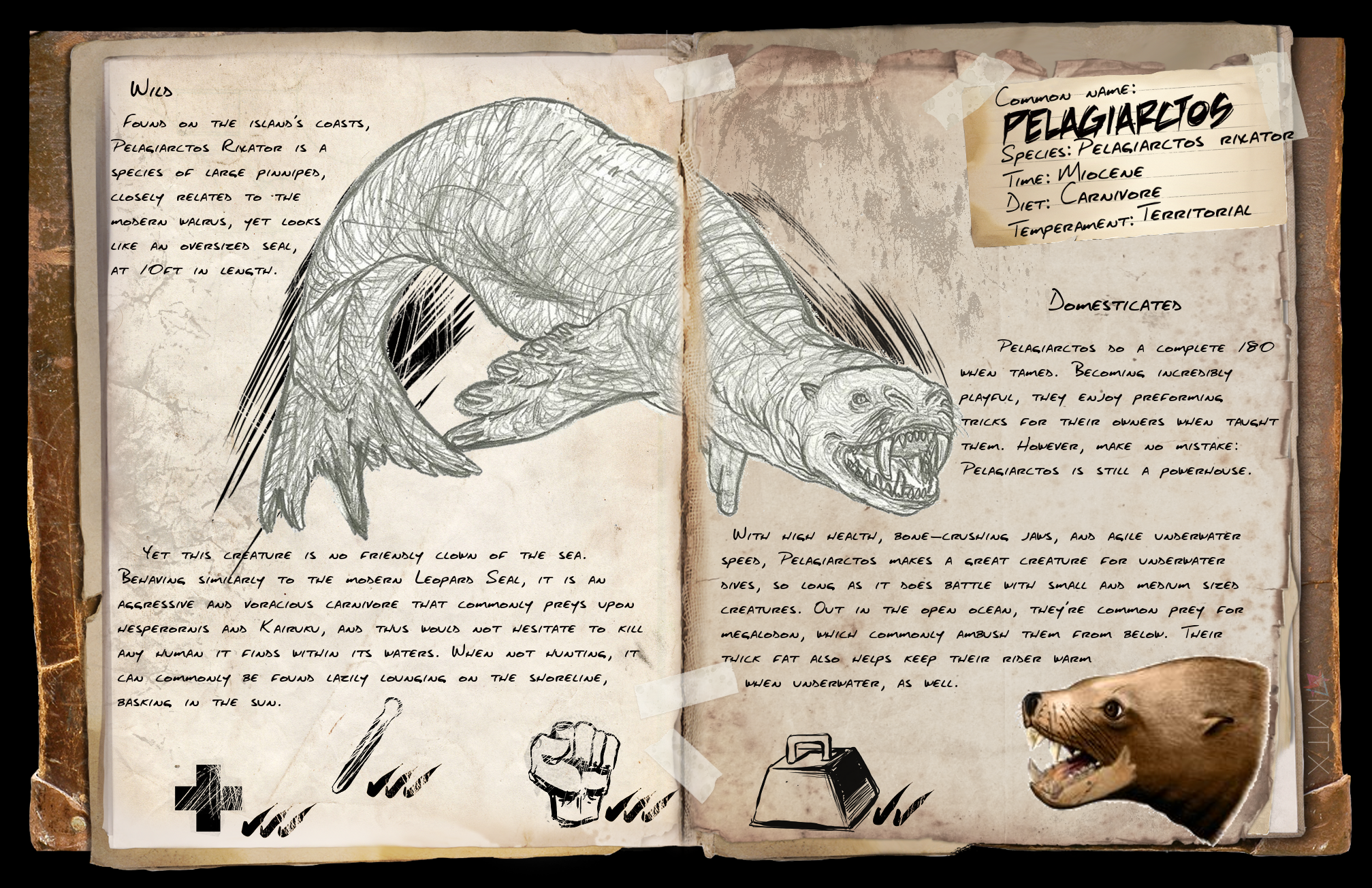 Source: http://steamcommunity.com/sharedfiles/filedetails/?id=706444340
Fanmade Dossier: Great Maccao Dossier by Shadlos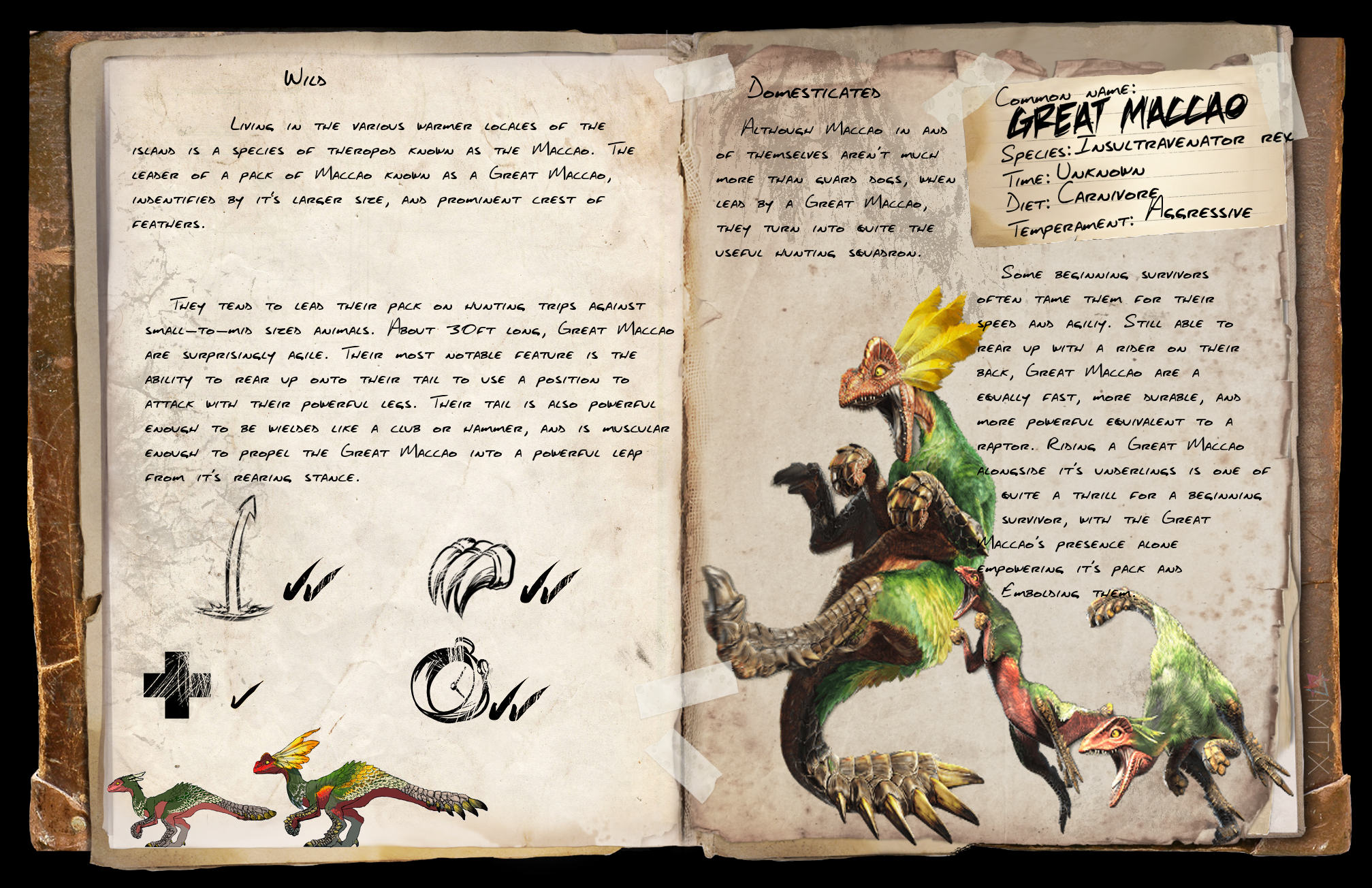 Source: http://steamcommunity.com/sharedfiles/filedetails/?id=706811329
Fanmade Dossier: Malfestio by Shadlos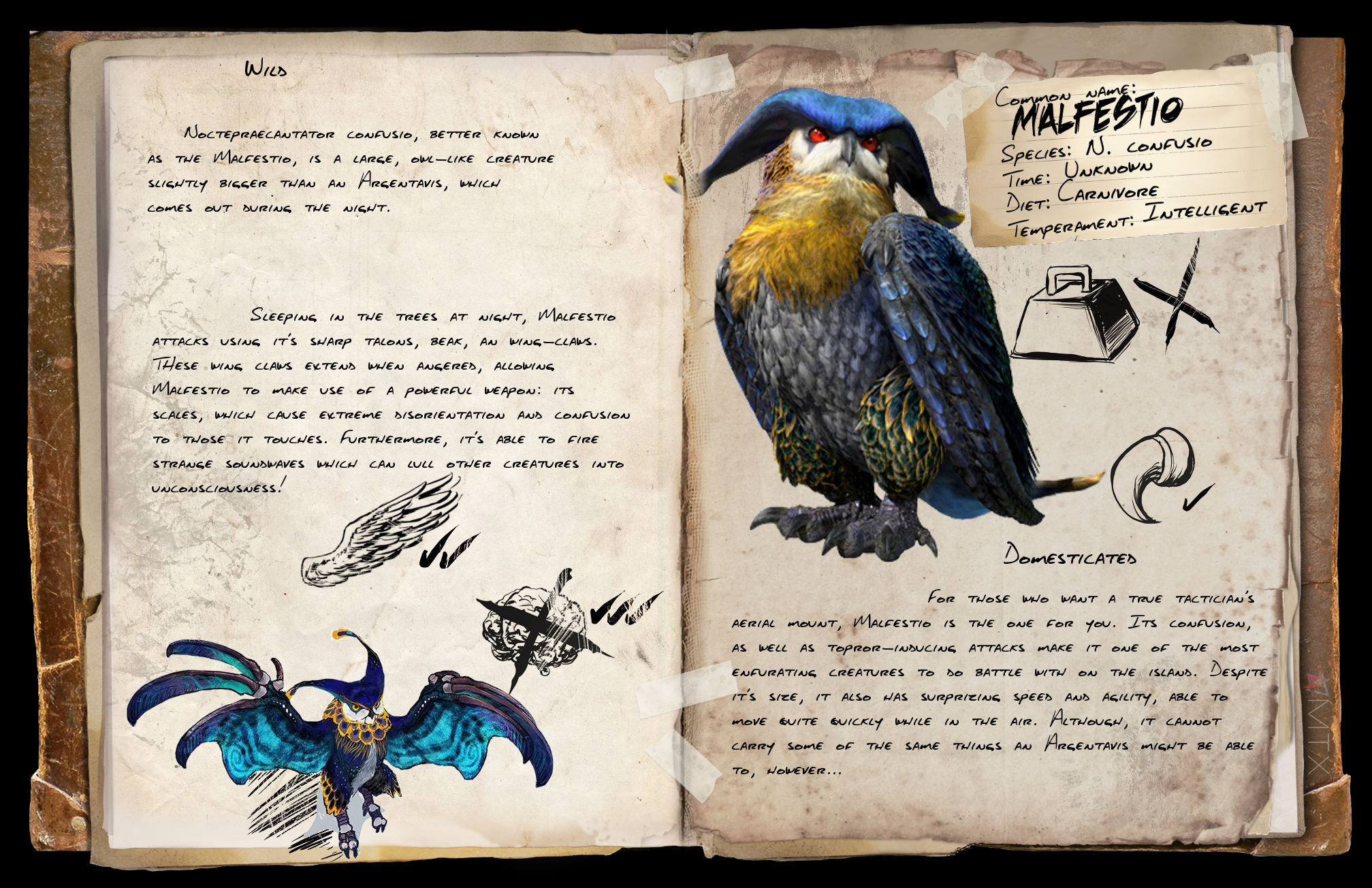 Source: http://steamcommunity.com/sharedfiles/filedetails/?id=706812446
Fanmade Dossier: Carcharadontosaurus by Marksman338
Fanmade Dossier: Rugops by Marksman338
Ark: Survival Evolved Meets Halo: Combat Evolved! Hang Em High PvP Arena! by TwiztidBlunt
Community Contests!
ARKitect!
This is an award given to Survivors to celebrate the amazing structures you build. These bases are judged based upon a number of different factors such as their creativity, uniqueness, how fun of a base it is, the difficulty of building it, the functionality it provides and much more!
This one was tough, there were a lot of great entries, so without further ado, the ARKitect for Community Crunch 53 is…
It's a tie!
Monkeypuzzle's Redwood Bridge Base!
Nicksen and The Winchesters!
Definitely check out the full story regarding their base;
As well as an album containing more awesome photos:
Valoule's PiranhARK Plant!
Full Album: http://imgur.com/a/ao0n6
Huge congratulations to our 3 winners! This turned out to be a really tight contest, with 3 completely different buildings showing off their arkitect skills in their own way, but that's not all! We've also got a handful of honourable mentions we'd like to make!
Wolf Angelus and their Mayan Adventure Tour!
And here are some extra screenshots of the awesome build:
FataL1ty's Baby Mario!
Full album: http://imgur.com/a/H7gGv
Zergling963's Mega Base!
Ranger1presents Ecotrees Mod Base!
ARKVideo!
This new Contest will be open for all types of video be they funny, epic, scenic, stories, whatever inspires you. Just a general reminder that they should remain safe for work, think of the children! 
The ARKVideo winner for Community Crunch 53 is…
nakedzombo for When you were new to ARK!
Hilarious video! It does seem to be the icing on the cake ;). Survivors have really stepped up this week for the contest, so we'd like to give a special honourable mention to:
Jammyjade for Dodo Toss!
LameWolfProduction for Don't underestimate the Dodo!
That's it for this week's entries guys! Thank you to all those who entered and congratulations to all our winners and if you'd like to take a look at what all the survivors submitted, you can do so here:
Workshop Spotlight!
Carts and Wagons Mod!
http://steamcommunity.com/sharedfiles/filedetails/?id=695990475
Hey everyone I'm here with MechanizedIT, the author of the carts and wagons mod.  Welcome buddy!  So there's been quite a bit of uproar about your mod (in a good way).  In little time, it has already become one of the top 5 most popular mods in the workshop!  Congrats!  So tell me a little about yourself and what got you into modding.
Quote

Thanks. I'm just a family guy in the Central US that enjoys gaming and have always had a creative desire, and so two years ago I decided to combine my two passions and started creating content for Space Engineers when I saw that there was something I wished was in the game but wasn't.  That first mod was 'Mech's Gears & Things' which extended my ability to build machines that couldn't be built with the blocks that were in the game at the time. When I first started playing Ark about a year ago, I didn't initially have plans to mod the game, but in the course of playing I got that nagging desire for things that were missing and that's when I found out about the mod support Studio WildCard was offering with the ArkDevKit, and here I am.
Well we are sure glad to have you!  What you created is something that I've seen requested for quite some time.  Talking about that nagging desire for things you wanted to be in the game, could you explain your mod and what you hoped to achieve?  I realize a lot of it is kind of self-explanatory but it can't hurt to clarify for anyone who may not be up to speed!
Quote

With the "Carts & Wagons" mod I hoped to achieve a whole new dynamic for early gameplay. I found myself, like others, putting most of my levels into 'Weight', sacrificing other stats just to ease my OCD about constantly having to throw away my loot. Combine that with the fact that I often found myself hesitant to settle down in one place early on, a cart just made a whole lot of sense, at least until I could get my first dino. Also, there was always a bit of realism factor that I had a desire for, and never could quite play along with sticking loads of stuff in a dinos body for later retrieval. At first I had no idea how to attempt such a mod and moved on, but then platform saddles came along and the idea of mobile bases became a reality, I knew I had to give the mod a try.  In short, the mod is about realism and extending mobility options for the player, and so if you want to have a mobile base with a trike, a wagon is the way to go. On another note, the mod is a stepping stone in the right direction for another mod I have planned. ?
I love the foreshadowing!  I'll have to keep my eye out for this next mysterious project ?  Well let me tell you, I was extremely impressed and fascinated with what you did.  Having a cart to haul along your precious cargo definitely helps in the early game.  I think many wanted to do the same thing but ran into challenges in the development kit when trying to implement similar functionality.  Tell me about some of those challenges....  What resources did you lean on to power through?
Quote

I wasn't exactly sure how to go about this early on, and so I kind of shelfed the idea, and it wasn't until I spent a lot of time playing around with the Unreal Engine outside of the ArkDevKit on game ideas using physics actors and how to handle them. Of course I read all the documentation I could find, and there were a plethora of tutorials on just about everything you could want to do in UE4, and then there is the really strong community UE4 has ready to answer questions.  With my new understanding of the game engine, I decided to approach carts as an actor that simulates physics and uses a constraint to bind it to the player/dino, and combine that with the Raft from the game that already supports mobile structures, but little did I know the challenges of working with Physics in a game engine like UE4, but weeks of experimenting and tweaking paid off. Most of the stuff I didn't know how to do, such as add a custom radial menu, access and edit player/dino stats, etc. I found answers to from the very supportive and talented Ark Modding community. One of the biggest issues I had was that the carts were disappearing on map reload, and I spent probably a week trying to figure that one out, but it was the very helpful Johny Nelson from Studio WildCard that came to my aid and worked with me to get that fixed. Here I am several weeks later, and thanks to all of the resources and helpful people in the community I nearly have the mechanics of carts and wagons buttoned up, and soon will be reliable for both singleplayer and multiplayer.
This definitely isn't an easy mod to tackle for your intro into the development.  Kudos for powering through and helping others fill in the gaps where they may have had similar issues.  The modding community is a really good at spreading and sharing knowledge  about adventures in the development kit.  I'm really excited to see what you have planned for your next mod because if "Carts & Wagons" is any indication of what you have in store, we're in for an exciting ride!  Before we wrap up, do you have any last words you'd like to share with your fans or the ark community?
Quote

Definitely! To the fans of my mods, it is one of the greatest rewards for me to be able to create content that you guys enjoy. I love the feedback, and together I hope we can make make the 'Carts & Wagons' mod as useful and complete as it can be, and I look forward to sharing my mods with you in the future. Thank you guys for the amazing support, and Thank you Studio WildCard for such an amazing platform to create content for and for your commitment in supporting modders.
That's it for this week's post guys! As always if you've got anything to share please get in touch and be sure to follow us on Twitter at @survivetheark - Facebook at www.facebook.com/survivetheark and Reddit at www.reddit.com/r/playark
All the best,
Wildcard Jat and the ARK: Survival Evolved Team!
Edited by Jat
---