The Center Console Debut and Community Crunch 47!
Hello Survivors!
Welcome to Community Crunch 47! The Crunch is a weekly topic that consist of content to share, made by the community, for the community! As well as any little changes we want to make survivors aware about, which happen within our community.
Official Mods Program Debut: The Center
So, you might think this isn't a community update - but it is! The Center originally started out, similarly to Primitive+, as a Community-made mod! During PAX East 2016 we were excited to announce that both The Center and Primitive+ would be making it's way officially to both the console and PC version of the game!
Well the time has come, a lot of hard-work has gone into the map from the team and we're super excited about launching it on Xbox in the coming week! We hope you guys enjoy playing through this visually stunning mod, that adds an over-the-top, fantasy-themed map that doubles the size of the current game with tons of new biomes, including snow and volcanic, caves so large in size that they have their own living eco-system, floating islands, end-of-the-world waterfalls, massive ancient ruins, along with other wonders to explore and secrets to find!
Awesome right?! 
ARK: Biome Changes!
(Yes.. I'm mentioning it again, just so everyone is made aware of the change, haha!)
In the last Community Crunch we posted some upcoming changes to the Biomes. That map was a little confusing as it included the new sizes of all the biomes, as opposed to the changes itself - and following that, we've gone ahead and made some further changes to what that turned out to be. Here are the new biome changes:
Quote

Key:

Blue area == Changes occurring in this area are to highlight the new Snow Biome. The previous biome will receive a touch-up / some alterations and adjustments which may affect your base. So there are some slight landscape/terrain changes made throughout the biome.

Orange area == This is the new Redwood biome. It will be replacing the previous existing 
Jungle/Mountain area that was here before.

Green area == This is the swamp biome that will turn into Redwood.
The Old Snow Biome has received some changes, the extent of which is difficult to quantify, it is closer to a touch-up as opposed to a re-do. There is a chance this could affect bases in that location, which is why we wanted to include it on the map to give you guys the option as to whether to relocate or not, however it is also likely that they are not significant enough to cause you any disruption.
The other highlighted areas, are areas of change. The swamp isn't being made into a tiny small piece, it is still rather large - it's just a far majority of it will be unaffected by this map change, which is why it is not highlighted on the map - however the areas that are highlighted, will change.
We try to avoid making drastic map changes as we know it can be unsettling for players to have to be concerned about relocating their base, however sometimes we have to go ahead and make those changes for the development of the game. We apologize if this does cause any inconvenience and we really hope you enjoy the upcoming biome changes
Don't worry if it's a little confusing! We'll be updating the in-game environment with 3D markers indicating areas that will be undergoing a change!
Fan Feature
ARK: Survival Evolved: The Ranger Chronicles [S2-Ep.10]: WINTER IS COMING
Fallingwater recreated in ARK by The Lime Inc!
TypeForced's 101 Ways to Win SotF!
And the fun continues with TypeForced as he climbs towards that 101st different-win in SotF!
BLLRRRT! By Grande

Source: https://steamcommunity.com/sharedfiles/filedetails/?id=681301800
Pimp My Dino 2.0 by Papukaijah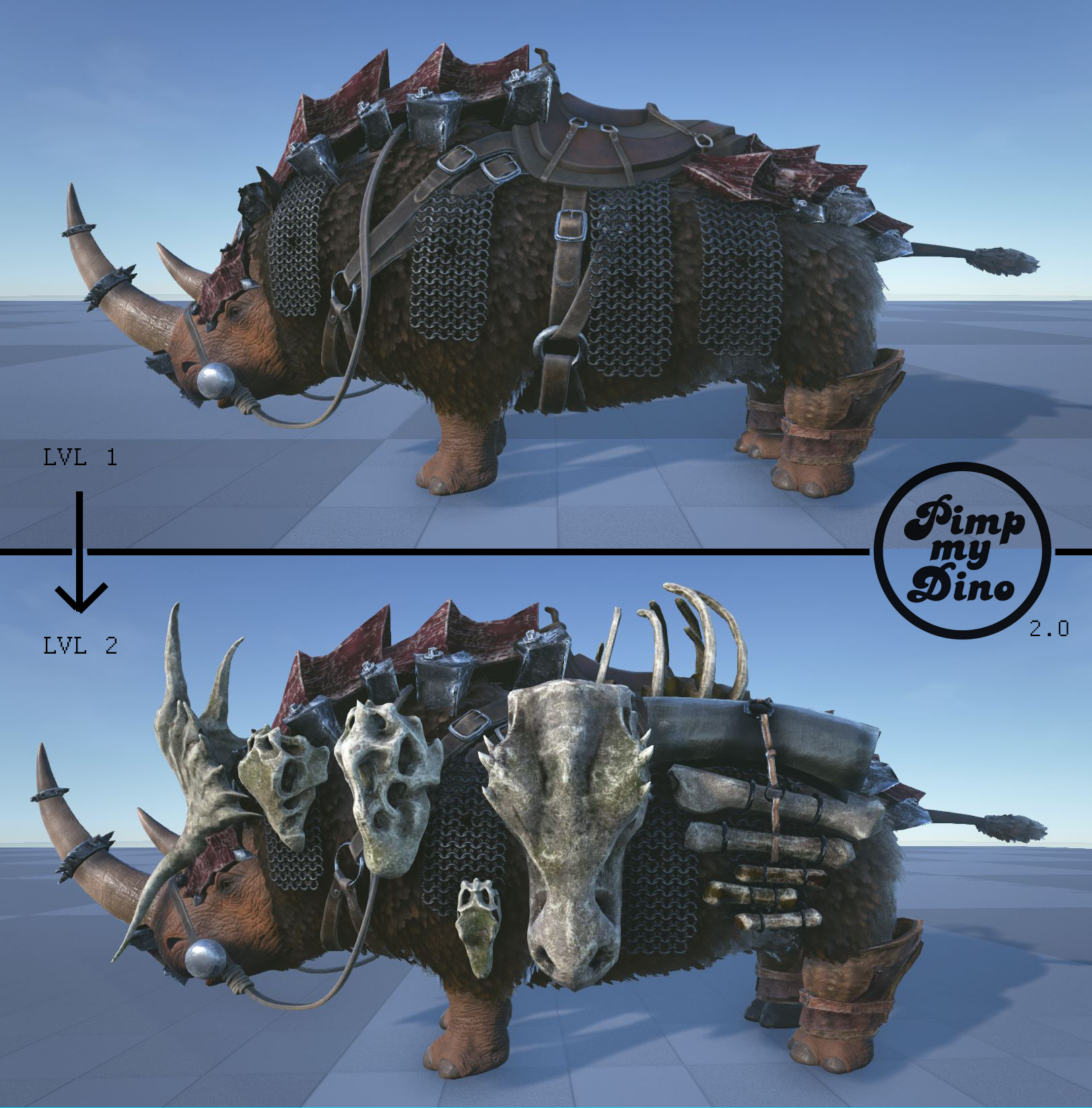 Source: https://steamcommunity.com/sharedfiles/filedetails/?id=679722312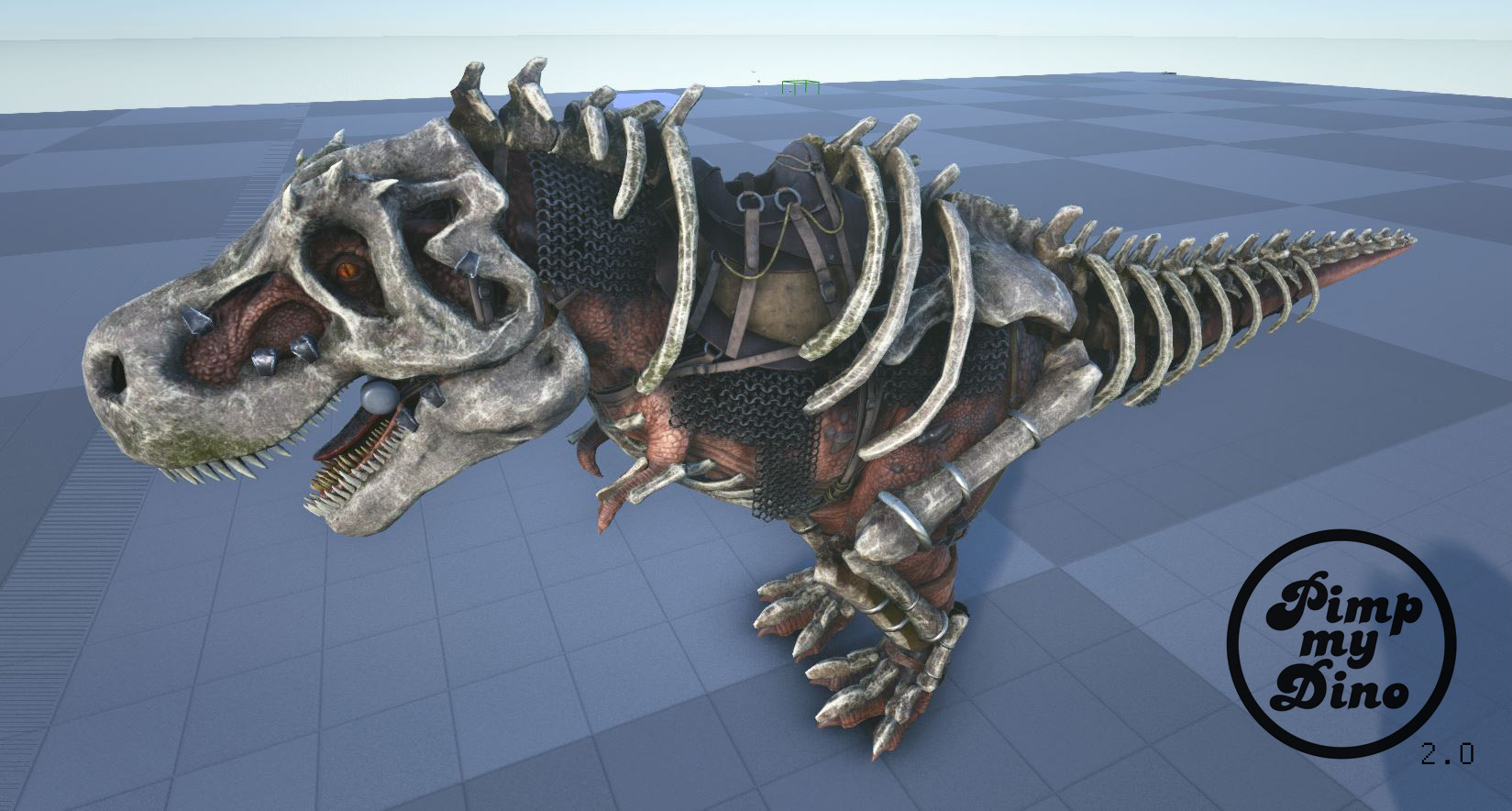 https://steamcommunity.com/sharedfiles/filedetails/?id=680202699
NUKE1985's Birdcage & Harbor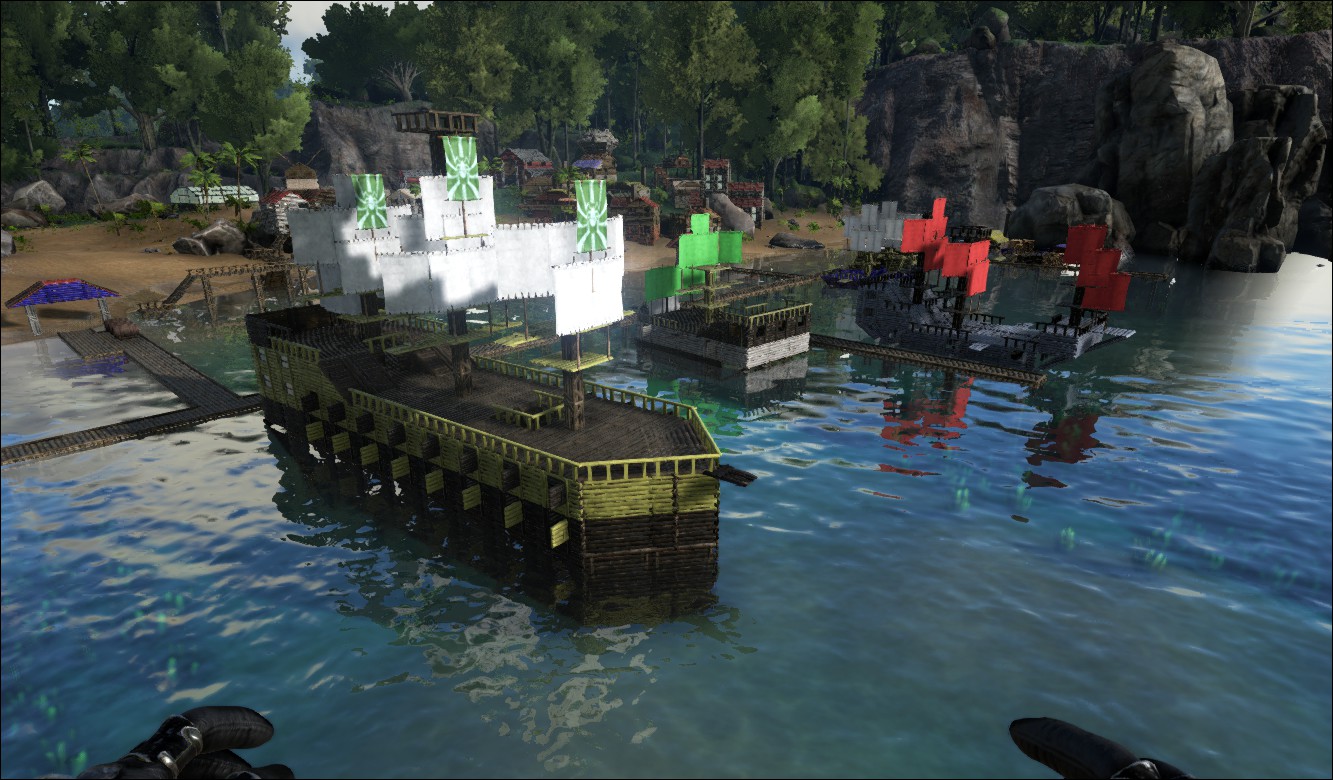 Source: https://steamcommunity.com/sharedfiles/filedetails/?id=678317659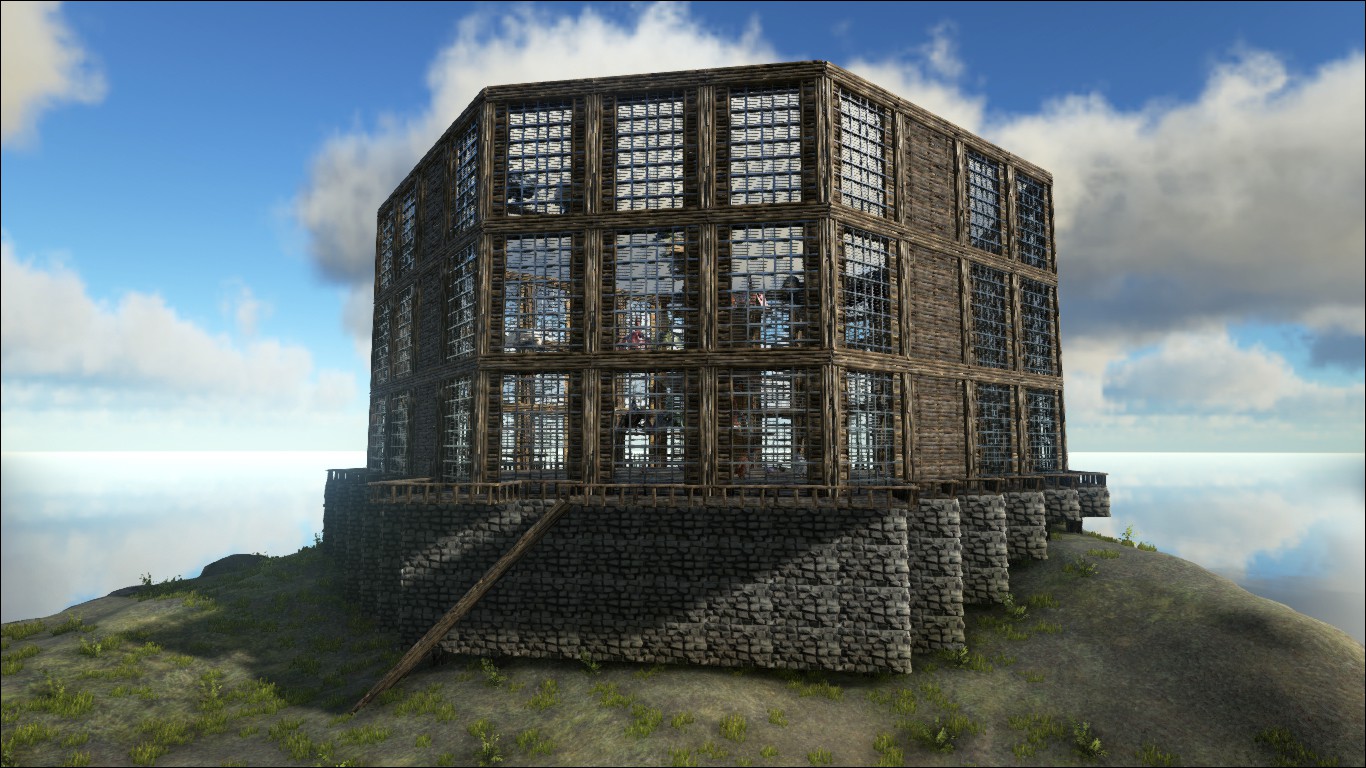 Source: https://steamcommunity.com/sharedfiles/filedetails/?id=682117275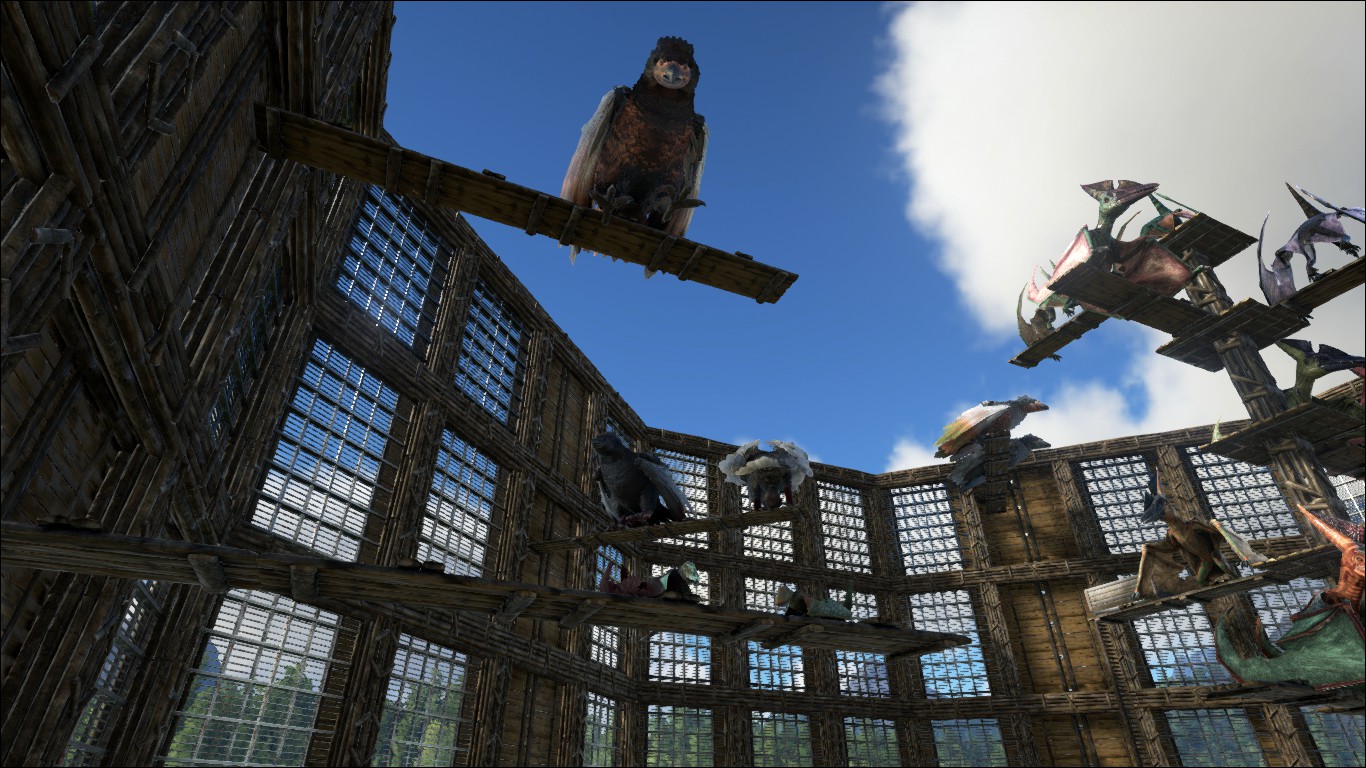 Source: https://steamcommunity.com/sharedfiles/filedetails/?id=682117892
Earnest Coleman's Castle!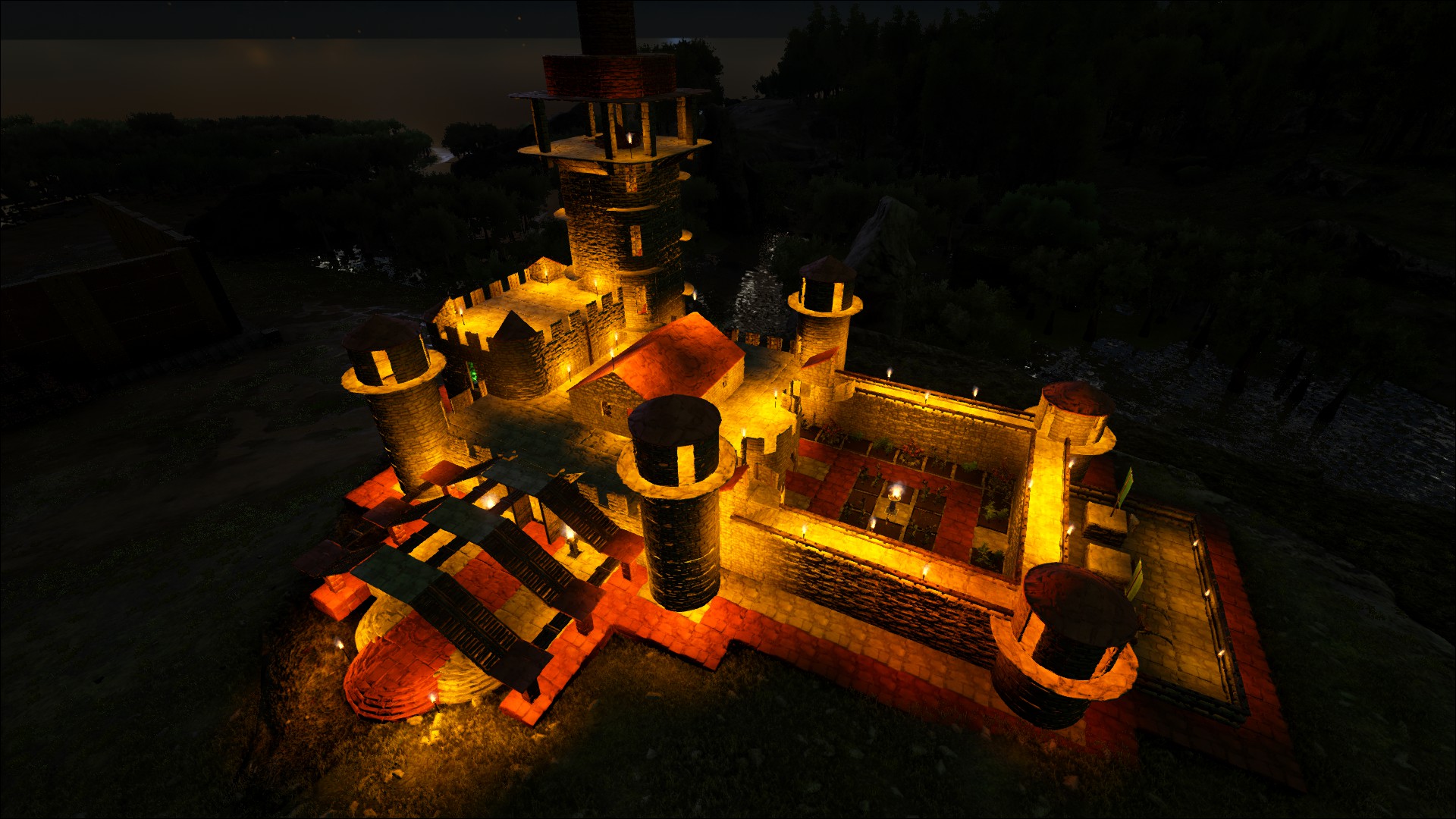 Source: https://steamcommunity.com/sharedfiles/filedetails/?id=680530469
Fanmade Dossiers: Brachytrachelopan by Shadlos!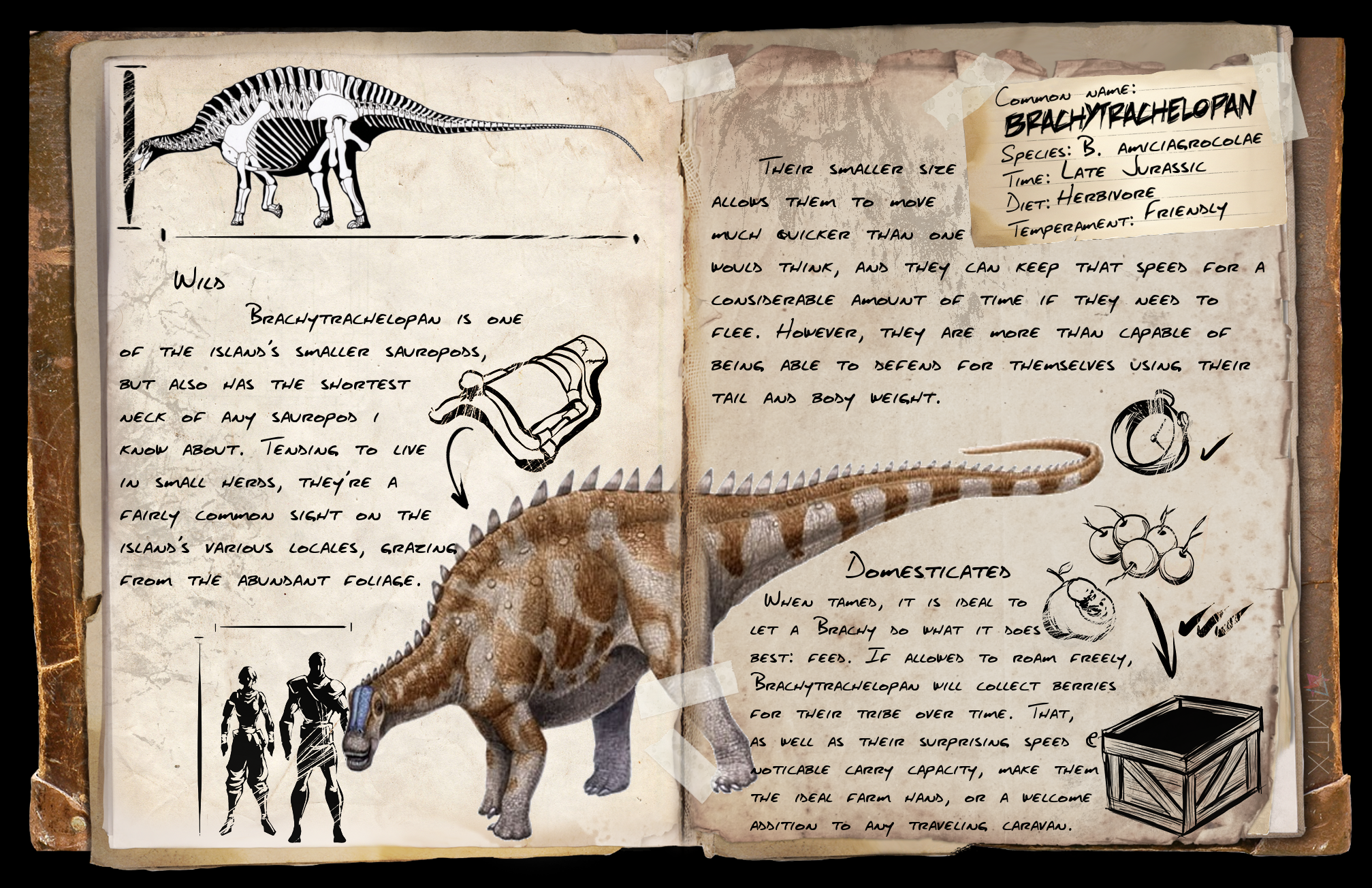 Source: https://steamcommunity.com/sharedfiles/filedetails/?id=679811848
Fanmade Dossiers: Sciurumimus by DracoSerpentor77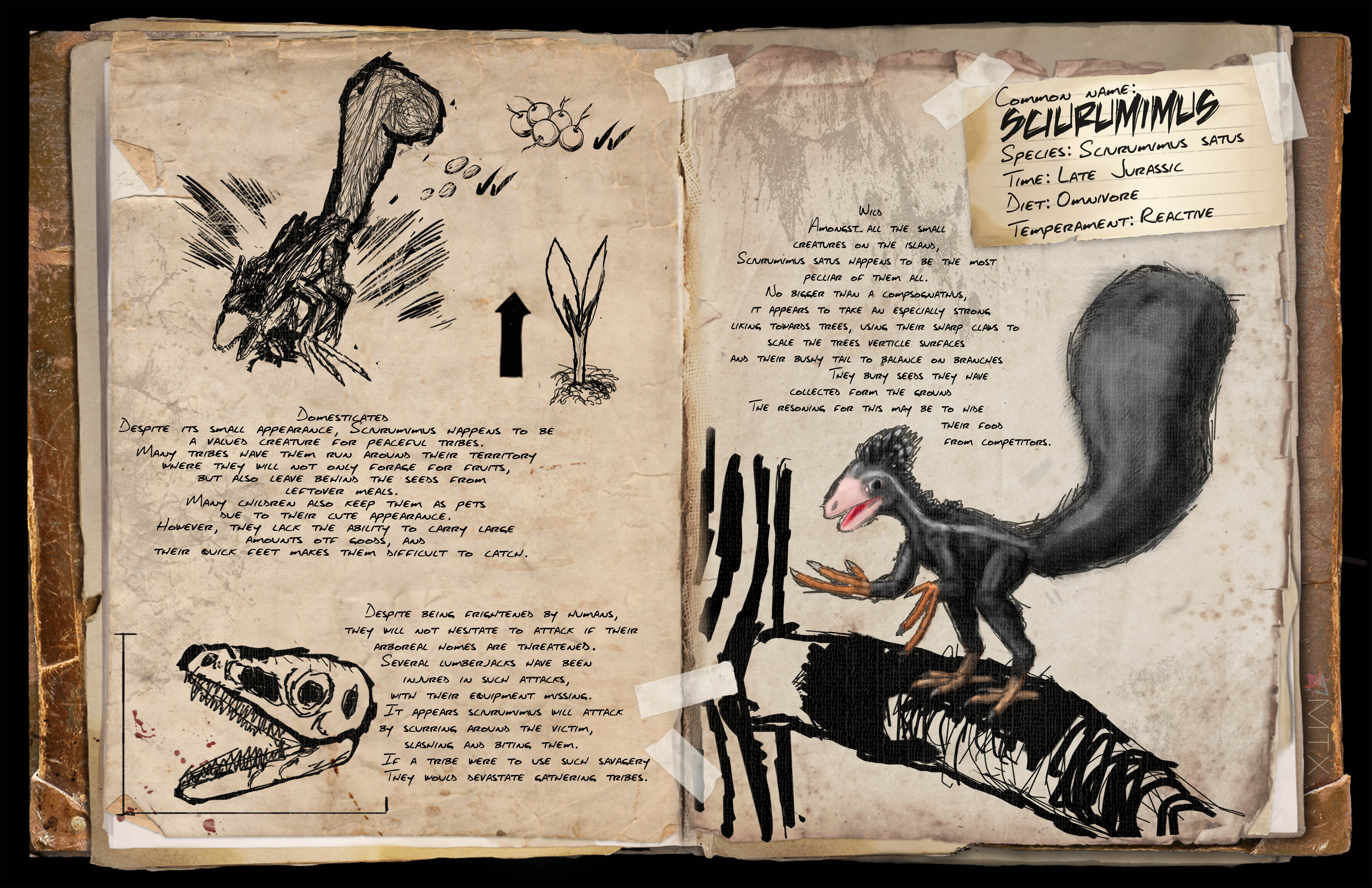 Source: https://steamcommunity.com/sharedfiles/filedetails/?id=682165956
Fanmade Dossiers: Sinoceratops by Shadlos!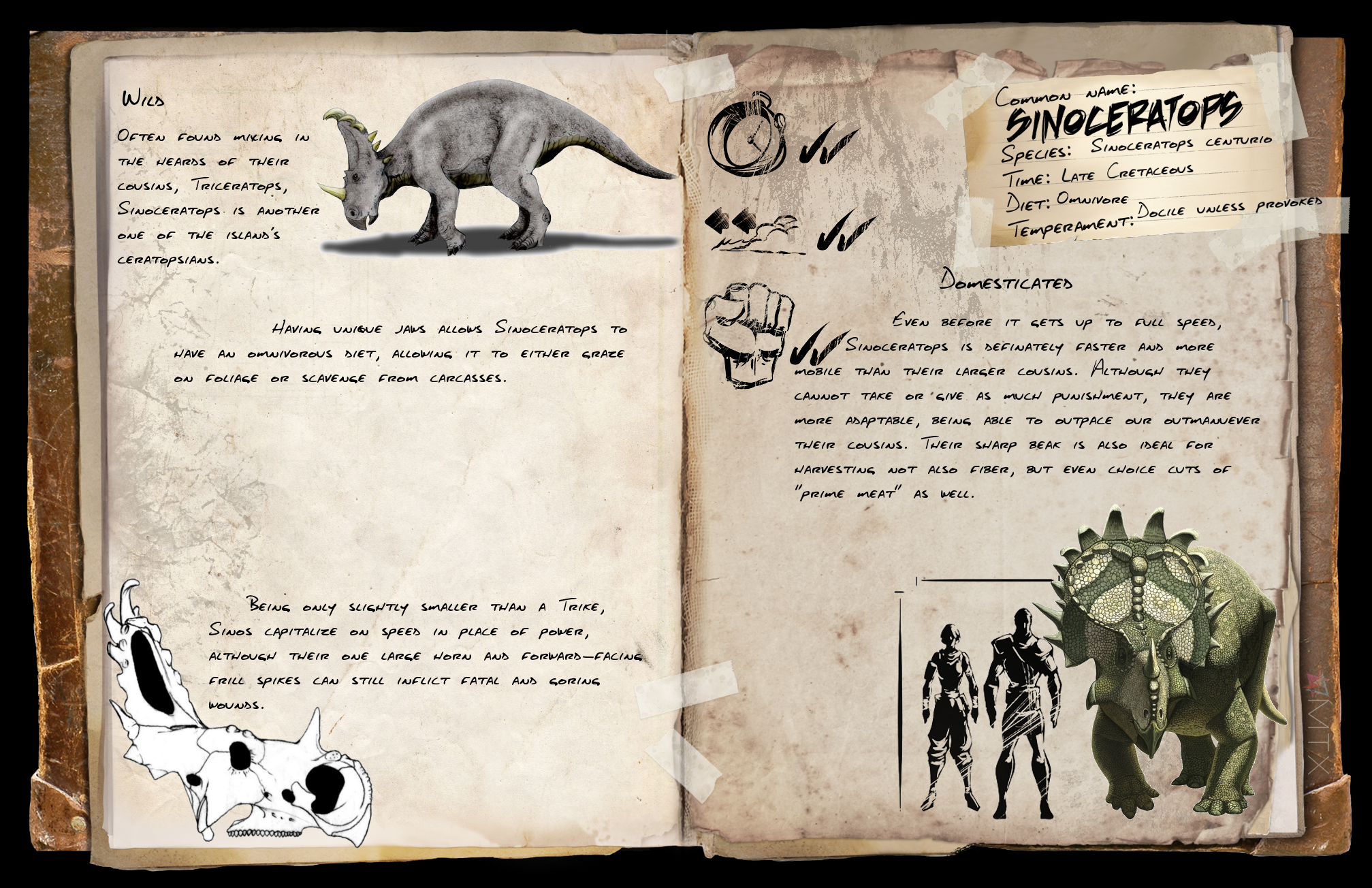 Source: https://steamcommunity.com/sharedfiles/filedetails/?id=679395084
Fanmade Dossier: Chasmosaurus by MaximusPM
Fanmade Dossier: Tropeognathus! By MaximusPM
Community Contests!
ARKitect
This is an award given to Survivors to celebrate the amazing structures you build. These bases are judged based upon a number of different factors such as their creativity, uniqueness, how fun of a base it is, the difficulty of building it, the functionality it provides and much more!
The ARKitect for Community Crunch 47 is..
WelcomeToParadise's SteamPunk Base!
For their fantastic Steam Punk Base! Looks absolutely incredible and great work showcasing a mod! 
We'd also like to give an honourable mention to the following Survivors for their awesome arkitecture work!
FataL1ty's "Mini" Death Star!
Velice's Floating Town and Dino Stables!
ARKArt
This is an award given to survivors who have created beautiful work of art for that week! As always, the artwork is not being judged on the quality of the screenshot or the graphical settings used, but instead what you have managed to draw and produce in game.
The ARKArtist for Community Crunch 47 is…
Tricksey!
Gorgeous Ichthyosaurus piece! And your first ARKArt entry too, can't wait to see more!
Thank you for all the entries this week guys! Congratulations to all our winners and if you'd like to take a look at what all the survivors submitted, you can do so here:
Workshop Spotlight!
This week we take a look with Cedric at the Madagascar Evolved map for ARK!
Cedric: So I'm here with Itsr2ghgaming, one of the developers on the Madagascar Evolved map!  Hey man! I just checked out your map and I must say, there's some cool things you guys are working on.  Why don't you tell us a little about yourself and the other developer that works on this!
Quote

Chandler: Well.. My name is Chandler im 16 years old I am currently attending highscool! My partner on this map is Joe he just graduated high school and has moved onto college. We are both ambitious young men wanting to make a map for the ARK Community in a different perspective no one has experienced in ARK!
Cedric: That's awesome man!  I love to see fellow modders working together!  So is game design/development something that you want to pursue at the next level of your education?  If not, what do you plan on studying?  What made you want to get involved in the ARK modding scene?
Quote

Chandler: Umm... Game Design is something I have thought of majoring in ever since I began developing Madagascar because, I really enjoy level design! But I've always since I was a kid wanted to go into the military then study Criminal Justice and become a detective! So im still figuring out what's the best route for me. What got me involved in the ARK modding community was the beautiful maps I was coming across and total conversions, they inspired me to learn and create something of my own.
Cedric: Detective!?  I may need your business card in the future
 So how did Madagascar Evolved come about?  I did a video review of it and its one of the maps that actually feel like you've been dropped in a real live location.  Is that something you both were going for 
Quote

Chandler: I'll make sure to get you one if I get there Madagascar came about my friend Joe and I were talking about the contest and it was late May and I said lets do something that hasn't been done yet! And so we looked around and I proposed the idea of a Madagascar to the next level back in Dinosaur Ages, so we started with that and ever since then we have been working every day on it for the past 6 weeks! Ah yes the actual feel of being dropped in a real live location is exactly what we are going for, When I think of this map im thinking about running down the plain being chased by a lion. hat's what I want everyone else to feel too! I was the only one going for that feeling when we first started but I convinced him that its an awesome feeling and has to be done!
Cedric: It really is!  There was a point when I was reviewing when I had hoped to see a pack of lions!!  So being 6 weeks into the development, are there certain things you focus on first??  What are your next steps for the map?
Quote

Chandler: Yes... Later on we will be learning to model ourselves and develop a 3D model of a lion for the map! Our development is really being focused on landscape and finishing biomes right now! We wanna get the map filled in and polish it up after. The reason we are focusing on biomes first is because we want it to be as finished as possible for the contest! Our next steps in the map are working on the beaches and ocean and lakes to get more water sources for the players and ocean space for the boat lovers Then we will do more caves and polishing of the biomes, while of course bug fixes in between
Cedric: Well it sounds like you've got a good plan and the community seems to be in love with this map!  I know I will be making sure I keep my eyes on it.  Is there any advice you would give to other people wanting to get involved with level design with the ARK Development Kit?
Quote

Chandler: The community had a better reaction than I thought. I love the feedback I receive from the community... Yes definitely keep your eyes on it, updates are going to come big and quick throughout the next month or so! My advice would be to follow your dreams and ideas, if you want to make a mod or map make sure to YouTube tutorials and for sure check out the unreal forums!! The forums has been a big help for me.
Cedric: Well it's been fun chatting with you.  I'm sure we'll all be hearing a lot from you.  Any parting words for the fans or Wildcard?
Quote

Chandler: Yes it's been fun chatting with you as well! Yup you might be hearing from me sometime In the future... What I'd like to say to my fans is be ready for a mass amount of content filled updates, and to wildcard thank you for giving me the opportunity to use the ADK and create a map map for your game! I love your game and your team keep up the awesome work! Thank you for the chance to participate in this weeks crunch and interview
Primitive Plus Developers Blog!
Quote

Hey fellow Survivors.  It's Ced and I'm excited about some things coming for Primitive Plus.  I've been getting lots of feedback from existing players and those new to Primitive Plus.  There have been lots of comments on the lack of balance for PVP and raiding mechanics.  Without further ado, let's get into it!!
Quote

In the next update barrels of gunpowder can be used as a primitive explosive.  Using these won't be possible without some risks.  The countdown to detonation will be a variable and there will be a slight chance of misfiring when using these.  I think this balances out the risk/reward properly especially in a primitive based environment.  In addition to explosives, I'll be introducing the grinding stone.  The grinding stone will be used to sharpen (upgrade) your metal weapons.  This should allow for a more rewarding PVP scenario.  I'll also be introducing more melee weapons and possibly siege weapons in the near future!  Please believe that I will continue to focus on making this a great experience for those who prefer PVP or the RP/PVE crowd that Primitive Plus tends to cater to.
Quote

To keep with the primitive theme of trapping, the next update will include more traps!  This week I'll be introducing the tried but true deadfall trap.  I'll also be upgrading the trapping system to show different animals caught in the trap and several other minor changes.  If you enjoy the trapping system, let me know and I'll look at introducing traps for bigger game.  I'm also interested in your ideas in improving the system.
Quote

Included in the next update are some quality of life improvements as well.  The windmill will allow for automatically processing grains, specialized storage boxes for different types of resources, and hanging cabinets to make your base feel like home!  There will also be some new plants introduced should you ever find yourself under the weather  Be sure to look out for some new meals and consumables introduced in the next updates as well!

In the update following, I will be focusing on the existing and new structures (like the adobe-themed set) to make sure they are as polished as possible.  Last but not least, we converted server 1 to The Center last week and ever since, it has been a little hard to get some play time in on that server.  We are looking at the possibilities of opening up another one!  As always, let me know what your thoughts are and and suggestions are!!

Ced
That's it for this week's Crunch guys! As always if you've got anything to share please get in touch and be sure to follow us on Twitter at @survivetheark - Facebook at www.facebook.com/survivetheark and Reddit at www.reddit.com/r/playark
Thanks everyone!
All the best,
Wildcard Jat and the ARK Survival Evolved Team
Edited by Jat
---