Community Crunch 84!
By Jen
30266 views
Hey Survivors! Welcome to the latest edition of the Community Crunch!
The Community Crunch is where we share important things going on with ARK, as well as host contests and showcase creations made by the community! Let's get started with some news.
PS4 Sale!
ARK's first ever PlayStation Sale is live right now! PS Plus Members can grab the Survivor's Pack for 20% off this weekend. Pick up your copy for yourself or a copy for a friend today!
No Taming Servers!
In addition to the No Taming servers on PC, we've just launched some new experimental Official Servers on Xbox and PS4! These are a bit different to our standard servers as they do not allow players to tame, ride, or breed creatures. ARK has a lot of core survival elements to it, and we wanted to see how players would find playing the game without the help of their trusty tames. Of course, this doesn't mean we're moving to a non-dino focused environment, it's just another customisation we've introduced for everyone. So give it a go, let us know what you think!
Console Features:
100 Players
No Taming
Boosted Harvesting and EXP Rates! (2x rates of normal -- so with the Evolution Event, it's pretty much 6x OLD-ARK!)
Titanosaur has been removed
Auto Turrets have been removed
Difficulty Level is currently set to 2.0
Tribes are limited to 10 players
Isolated Cluster
50% Higher Base Weight and 50% increase per level too
No alliances
So we're interested in the dynamic that this experiment brings, please keep in mind that it is EXPERIMENTAL so there's a chance that the servers do not stay online / saved data could be wipe -- though our intention is to keep it online! 
To find the server, just search for this in your server filter: NoTamingExperiment
Valentine's Day Event!
As a reminder, the ARK Valentine's Day Event is currently live across all of our Official Server Network until February 20th! The Valentine's Day event adds these additional features:
Dinos have a 5% chance to drop a Box of Chocolate when they mate. Box of Chocolates can be used for a Full-Heal or to advance 50% of a Taming Dino's Bar
New Unlockable Facial & Head Hairstyles (via craftable Items), for Male & Female
New Unlockable "Heart" Emote
Servers can launch with "-vday" to get (extra): 2x Mateboost Range, 3x Mating Speed/Mating Recovery, 3x Baby/Egg Maturation Speed, 1/3rd Baby Food Consumption
ARK: Evolution Event Weekend!
Survivors across ALL Platforms will be receiving a special Evolution Event perk this weekend! It's already live now and will remain active until Monday the 20th at 12PM EST. All Official Servers will be undergoing this evolutionary change which includes:
1.5x Harvesting Rate
1.5x Taming Rate
1.5x EXP Rate
Reminder: this 1.5x bonus is on top of the 2x rates that are now standard on our official servers!
Community Contests!
Player Procedurally Generated Maps!
The Procedurally Generated Map system allows players to make their own ARK maps by determining a myriad of landscape options from the heights of mountains, depths of valleys, and the number of lakes, rivers or oceans, to the kinds of each biome they want, and more! Let's check out the entries for this weeks contest! This week's contest winner is...
Lost Lands by Wolf Angelus!
PGMapName=LostLands
PGTerrainPropertiesString=MapSeed=212;LandscapeRadius=1.0;Water Frequency=4.7;Mountains Frequency=7.0;Mountains Slope=2.04;MountainsHeight=1.92;Turbulence Power=0.0125;Shore Slope=1.0;WaterLevel=-0.72;GrassDensity=1.0;JungleGrassDensity=0.05;ErosionSteps=4;TreesGroundSlopeAccuracy=0.5;DepositionStrength=0.5;ErosionStrength=0.75;OceanFloorLevel=-1.0;SnowBiomeSize=0.15;RWBiomeSize=0.12;MountainBiomeStart=-0.35;MountainsTreeDensity=0.06;JungleBiomeStart=-0.65;IslandBorderCurveExp=4.0;MaxSawnPointHeight=0.2;SnowGrassDensity=0.25;MountainGrassDensity=0.007;SnowMountainGrassDensity=0.15;UnderwaterObjectsDensity=0.5;SnowMountainsTreeDensity=0.03;TreeDensity=0.005;JungleTreeDensity=0.55;RedWoodTreeDensity=0.031;SnowTreeDensity=1.2;RedwoodGrassDensity=0.07;ShoreTreeDensity=0.32;SnowShoreTreeDensity=0.04;DeepWaterBiomesDepth=-0.24;InlandWaterObjectsDensity=0.5;ShorelineStartOffset=0.01;ShorelineThickness=0.015;MountainGeneralTreesPercent=0.15;TerrainScaleMultiplier=(X=1.0f,Y=1.0f,Z=1.0f);SnowBiomeLocation=(X=0.7f,Y=0.7f);RWForestBiomeLocation=(X=0.35f,Y=0.35f);NorthRegion1Start=(X=0.25f,Y=0.0f);NorthRegion1End=(X=0.416f,Y=0.5f);NorthRegion2Start=(X=0.416f,Y=0.0f);NorthRegion2End=(X=0.582f,Y=0.5f);NorthRegion3Start=(X=0.582f,Y=0.0f);NorthRegion3End=(X=0.75f,Y=0.0f);SouthRegion1Start=(X=0.25f,Y=0.5f);SouthRegion1End=(X=0.416f,Y=1.0f);SouthRegion2Start=(X=0.416f,Y=0.5f);SouthRegion2End=(X=0.582f,Y=1.0f);SouthRegion3Start=(X=0.582f,Y=0.5f);SouthRegion3End=(X=0.75f,Y=1.0f);EastRegion1Start=(X=0.75f,Y=0.0f);EastRegion1End=(X=1.0f,Y=0.333f);EastRegion2Start=(X=0.75f,Y=0.333f);EastRegion2End=(X=1.0f,Y=0.666f);EastRegion3Start=(X=0.75f,Y=0.666f);EastRegion3End=(X=1.0f,Y=1.0f);WestRegion1Start=(X=0.0f,Y=0.0f);WestRegion1End=(X=0.25f,Y=0.333f);WestRegion2Start=(X=0.0f,Y=0.333f);WestRegion2End=(X=0.25f,Y=0.666f);WestRegion3Start=(X=0.0f,Y=0.666f);WestRegion3End=(X=0.25f,Y=1.0f)
If you'd like to learn more about PGMs, please check out our quick start guide:
NVidia Ansel Photography Contest
Super Resolution Version: http://images.nvidia.com/ansel/SuperResolution/ARK-SuperResolution1/ARK__Survival_Evolved_HighRes_2016_09_01_-_14_38_36_55.html
ARK: Survival Evolved and the Scorched Earth Expansion Pack now include support for NVIDIA Ansel -- a revolutionary new way to capture in-game shots.  Compose shots from any position, adjust with post-process filters, capture HDR images in high-fidelity formats, and share the screenshots in 360 via a smartphone, PC or VR headset. 
Learn more about these features from the NVIDIA blog.
Now let's get to the contest!
There were 3 potential categories for survivors to enter their shots into and they were the following:
Three Categories
Super Resolution: These should be taken at 8x Super Resolution. Players can optionally use Depth of Field effects accessible in Spectator mode by pressing the [Delete] key.
Panoramic 360 Stereoscopic 3D: These should be taken at 4x Super Resolution,  in 360 Stereoscopic 3D mode. We will crop them to 2D for web display, while also providing the 3D version for viewing within VR display.
Freeform: Any settings, whacky and creative use of Ansel filters are encouraged. Adding humorous titles/captions in Photoshop is also acceptable for this category!
And now without further ado, here are your entries!
You'll want to click on the image title to be able to download the maximum size image, we've resized them for display purposes 
Super Resolution!
Winners!
Wolf Angelus - Renaissance Fair
Runners Up!
Pollti - Ruins on Cragg's Island
Honourable Mentions!
FataL1ty - Scorching of the Earth
Panoramic 360 Stereoscopic 3D!
Winner!
Honourable Mentions!
Freeform!
Winner!
Wolf Angelus - Something is Not Quite Right....
Honourable Mentions!
MRRadioactiv - Swimming with Megapiranhas
ARKVideo!
This contest is open to all types of video be they funny, epic, scenic, stories, whatever inspires you. Just a general reminder that they should remain safe for work, think of the children!
And without further ado, the ARKVideo for Community Crunch 84 is...
WILD WEST QUICKDRAW - ARK Skits by Lame Wolf Productions
ARKitect!
This is an award given to Survivors to celebrate the amazing structures you build. These bases are judged based upon a number of different factors such as their creativity, uniqueness, how fun of a base it is, the difficulty of building it, the functionality it provides and much more!
The ARKitect for Community Crunch 84 is… 
Command and conquer (Red ARKlert 2) by Valoule!
If you'd like to check out the submissions from the rest of the entrants, you can do so here:
Fan Feature!
THE EIFFEL TOWER BUILD!!- Ark Building Montage Monday EP 18 by RYANT1UM
ARK Castaway to Saving Private Yody! - ARK Annunaki Genesis Ep. 4 by Yodysseus IV
Pterosaur Educational Special - Pteranodon, Tapejar And Quetzalcoatlus [11] by Shredder
HAIR STYLING | ARK Survival Evolved by GP
The Stable - Equus Prep!! Ep18 : Gaming Evolved by Arahli The Geek
Love Birds - A Valentine's Day Short - ARK: Survival Evolved by Alexis Arcade
Blue Giga Tame !! - Pooptopia Annunaki - S3E17 - Ark Survival by kortniechan Gaming
HUGE TEK TIER BASE RAID | ARK SURVIVAL EVOLVED by The Axe Man
Redwoods Cabin II :: Ark House Building Tutorial :: How To Build An A-Frame Cabin :: UTC Build Guide by UniteTheClans
A Day on Iso Crystal Isles Map - Ark Survival Evolved Mod Spotlight by MeeMaw TheGeekyGranny
NSK's ARK (醉熊记) - The Achatina Song by NSK Videos
Ark Survival Evolved - Modded Volcano Map - Welcome To The DBC! - DBC S1 E1 by No Rush Gaming
THE INVINCIBLE SNAIL - Rise of the Achatina (Episode 2) by Lame Wolf Productions
Spinosaur by Akhoris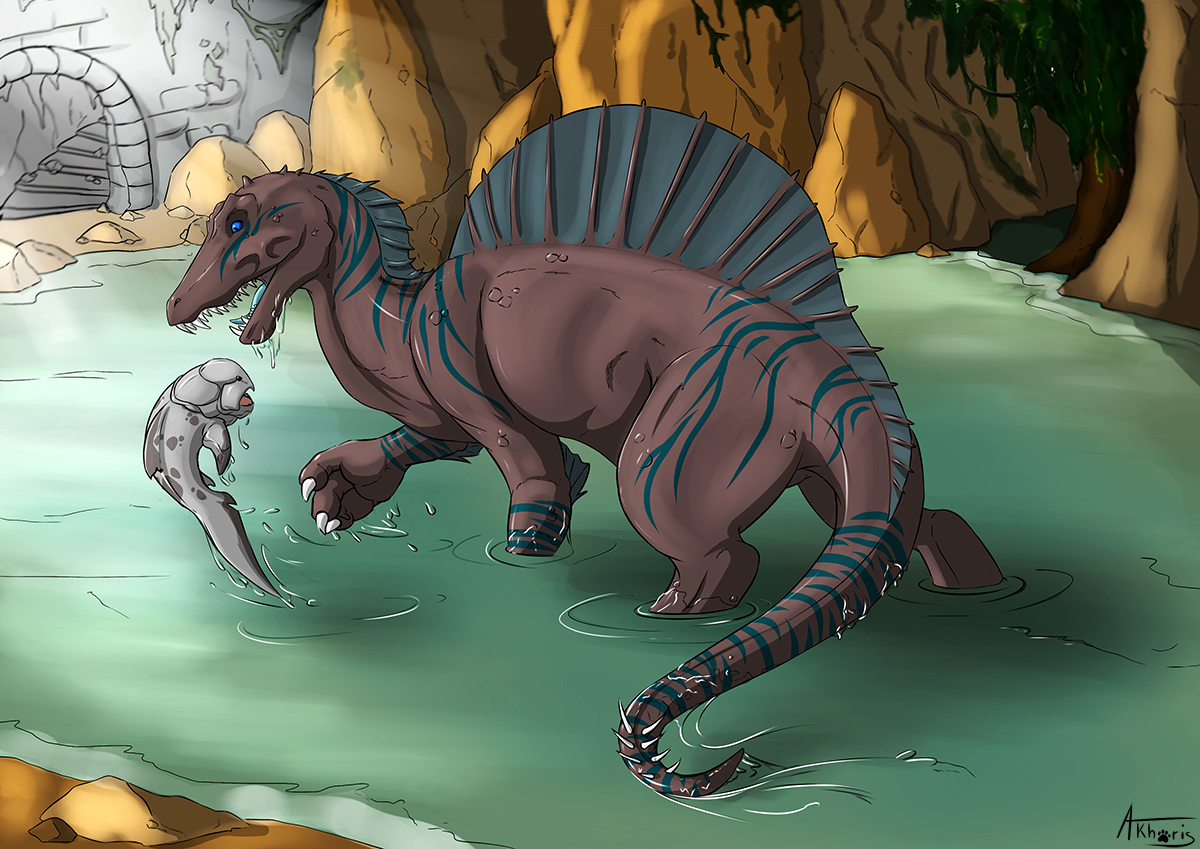 Source: http://steamcommunity.com/sharedfiles/filedetails/?id=865680466
Pachyrhinosaurus by Akhoris


Source: http://steamcommunity.com/sharedfiles/filedetails/?id=863589488
Condiment Pals by Cupcake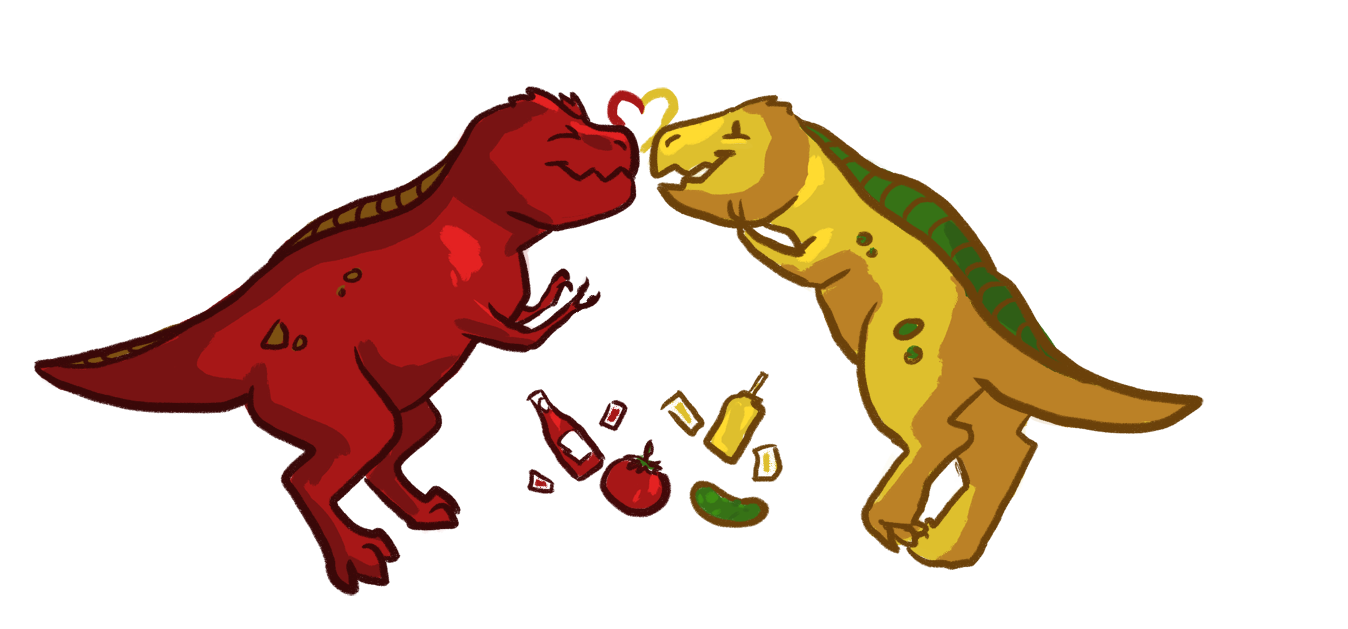 Source: http://steamcommunity.com/sharedfiles/filedetails/?id=864196631
Dodo Aboriginal by Rosalila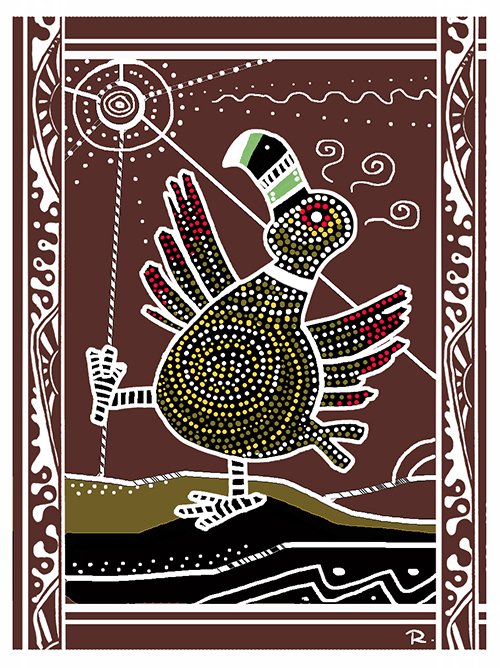 Source: http://steamcommunity.com/sharedfiles/filedetails/?id=863626371
Mother Dodo by Rosalila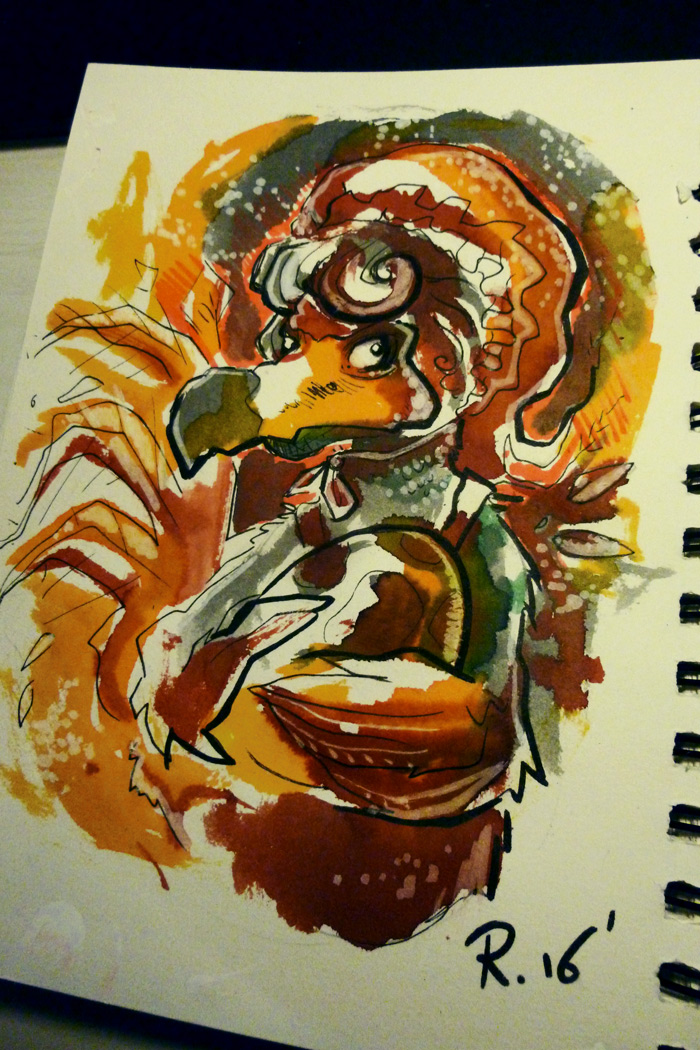 Source: http://steamcommunity.com/sharedfiles/filedetails/?id=863820811
Sleepy Azae by Violet


Source: http://steamcommunity.com/sharedfiles/filedetails/?id=864143061
Tala: New ARK OC by TheMightySaurus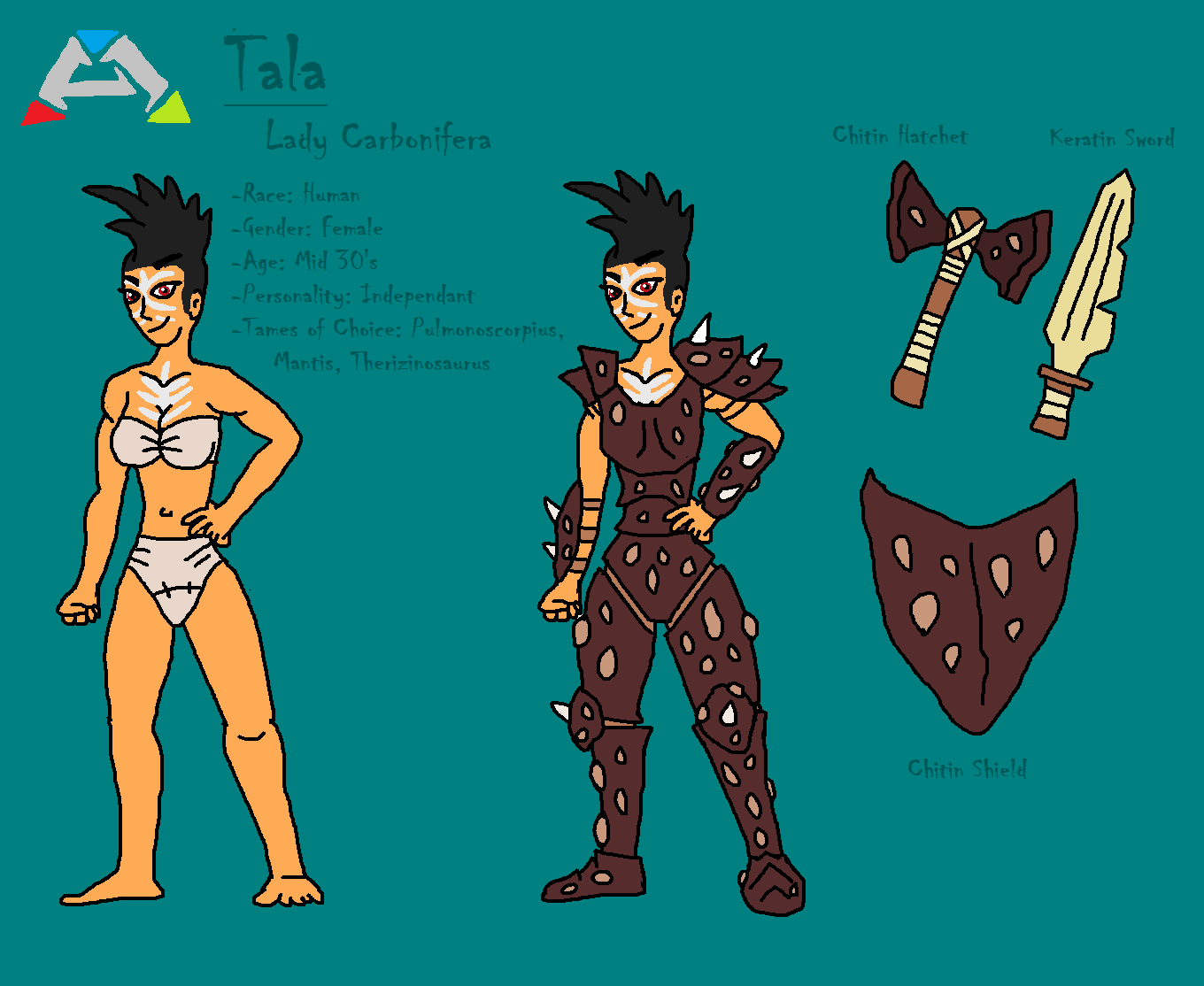 Source: http://steamcommunity.com/sharedfiles/filedetails/?id=860621487
Reaver by NutterButter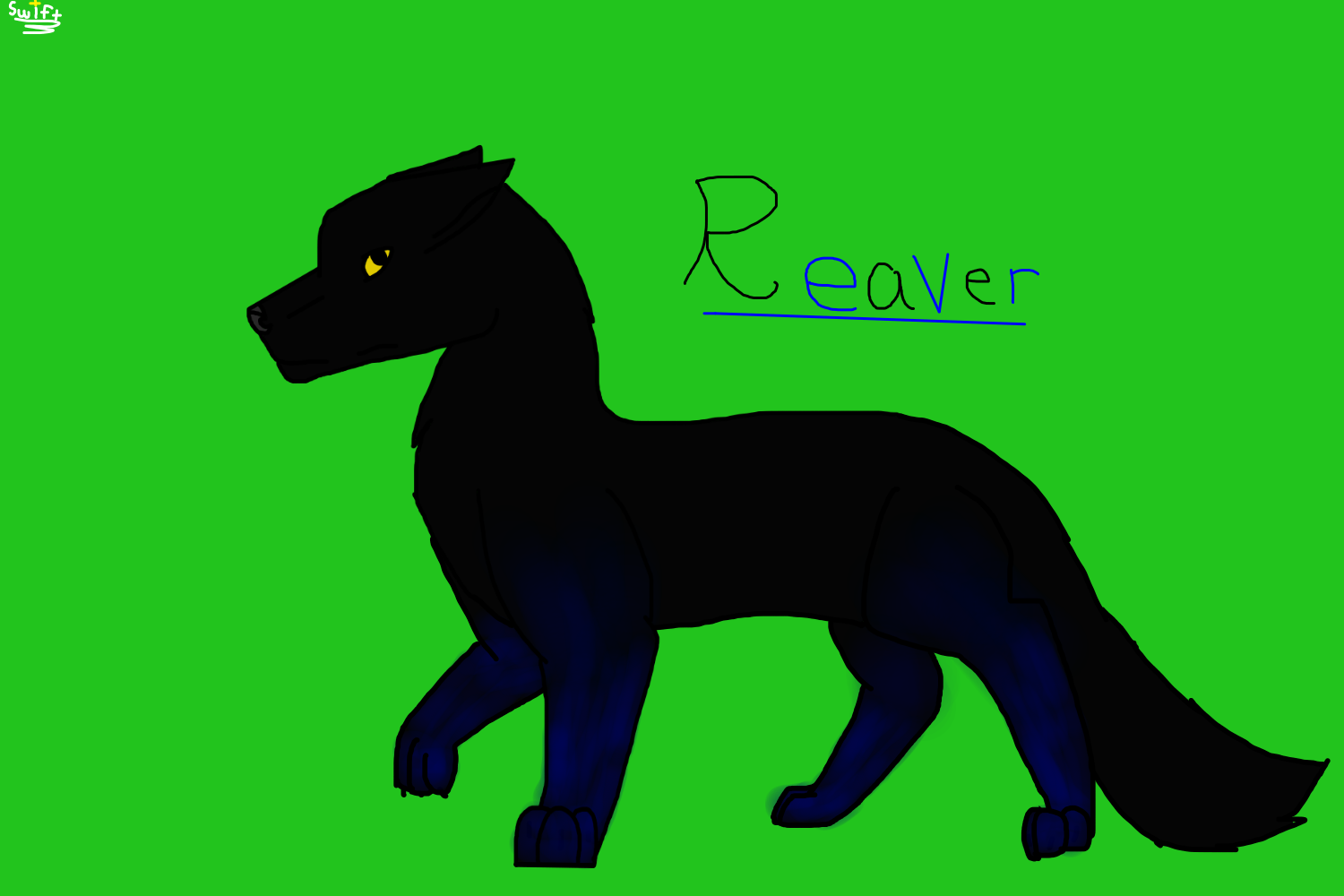 Source: http://steamcommunity.com/sharedfiles/filedetails/?id=864393903
DodoRex Sketch by Senyor DootNoots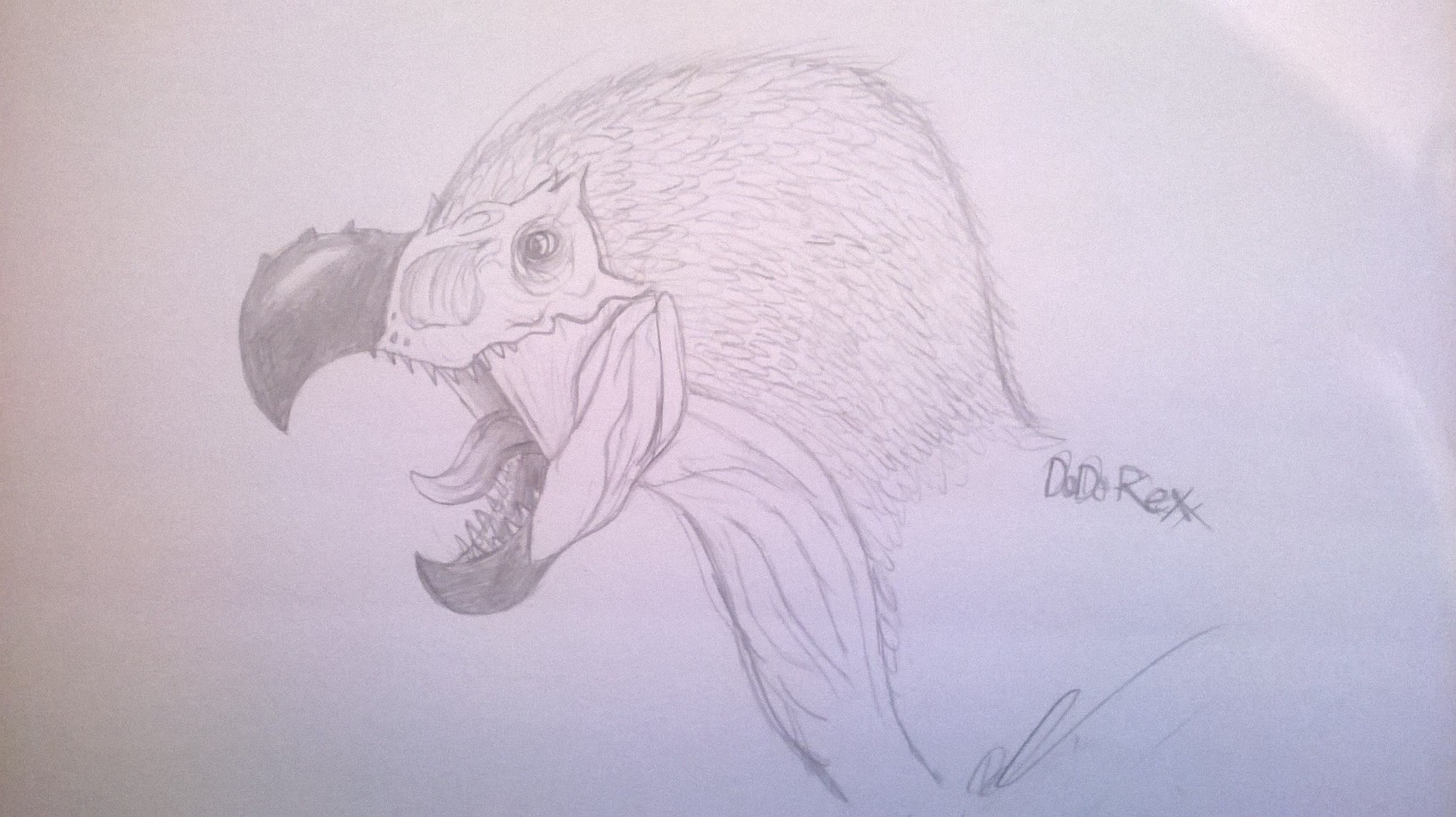 Source: http://steamcommunity.com/sharedfiles/filedetails/?id=862570891
One of my old drawings by mateaperic51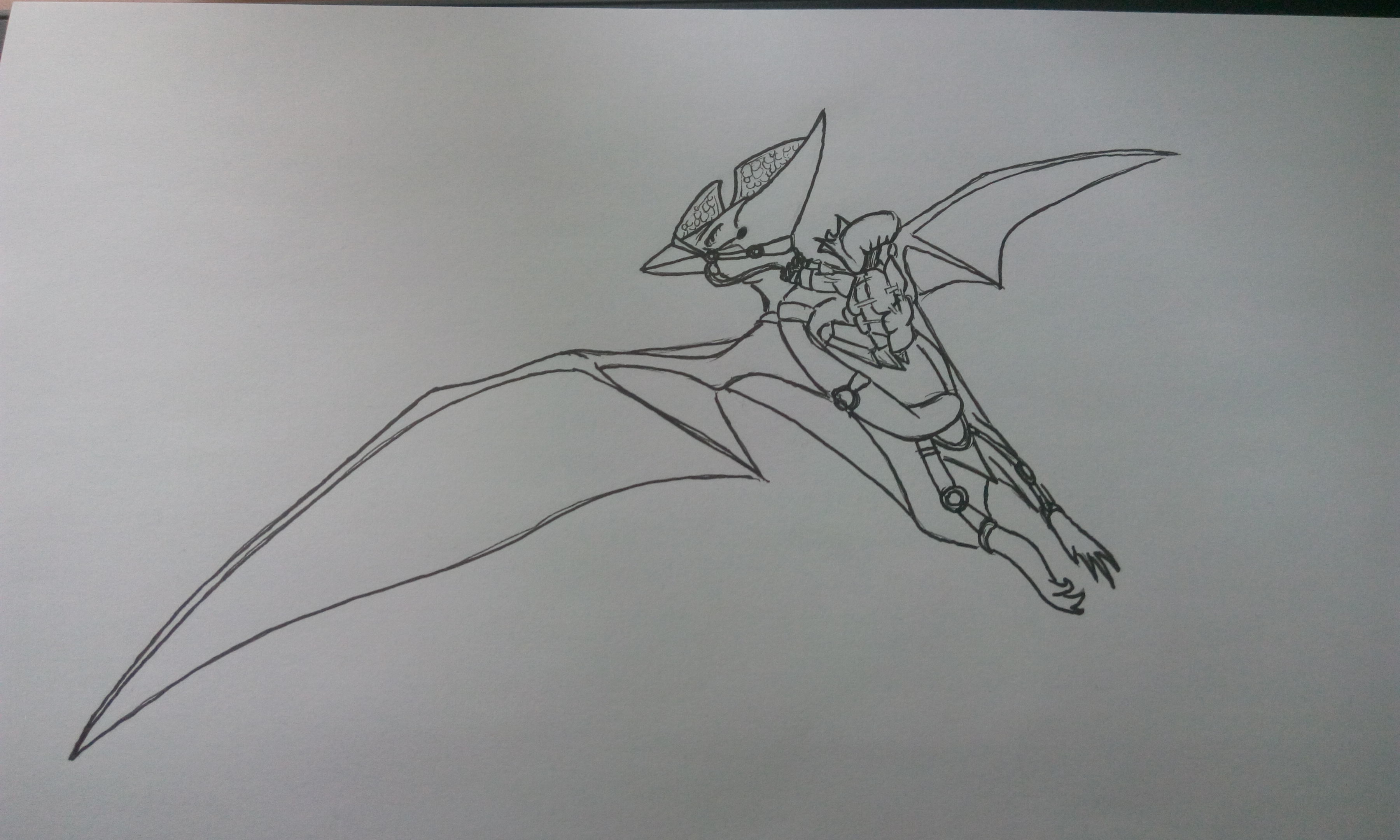 Source: http://steamcommunity.com/sharedfiles/filedetails/?id=863358878
Concept Art by NeroLokin

P.Noctis, S.Saevabellum and B.Prudentia by Kaprodonychus


Source: http://steamcommunity.com/sharedfiles/filedetails/?id=865000372
One Piece Evolved by GEonWAR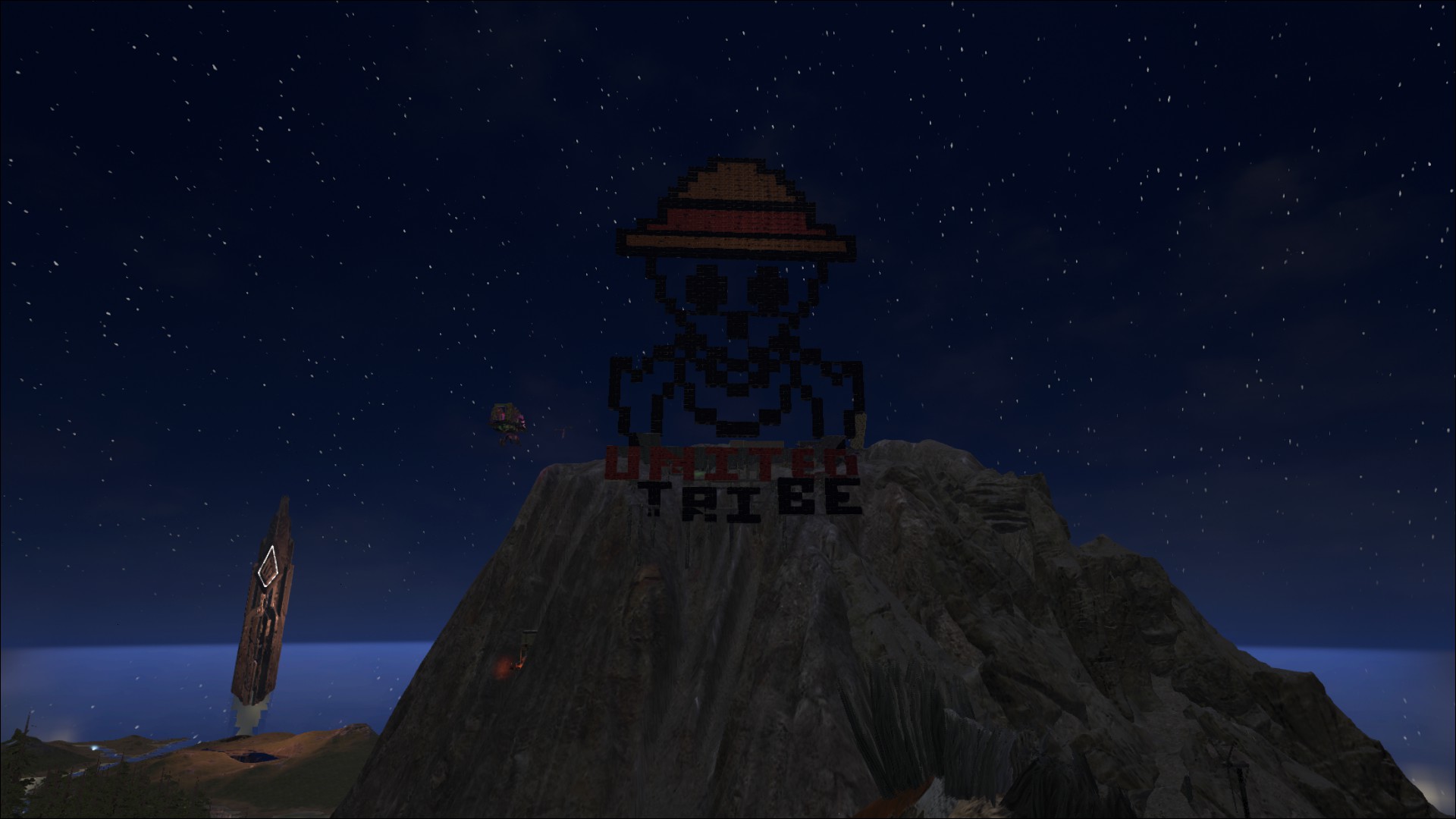 Source: http://steamcommunity.com/sharedfiles/filedetails/?id=864727499
Aladdin: Sultan's Palace by Wolf Angelus

Primal Jungle Pachyrhinosaurus by Sharkcat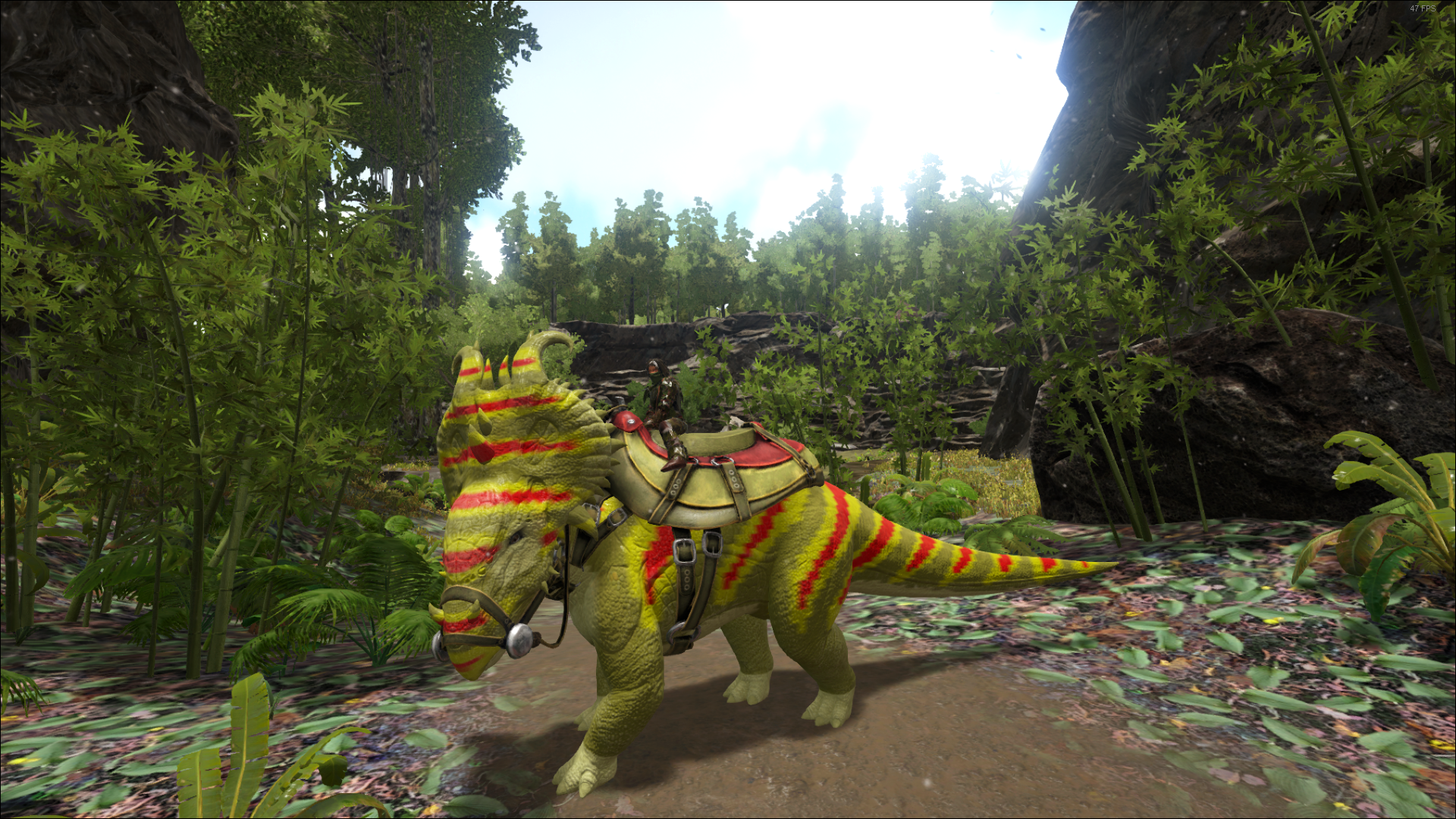 Source: http://steamcommunity.com/sharedfiles/filedetails/?id=860979331
That's it for this post guys! As always if you've got anything to share please get in touch and be sure to follow us on:
Twitter: twitter.com/survivetheark
Facebook: facebook.com/survivetheark
Reddit: reddit.com/r/playark
Instagram: instagram.com/survivetheark
Much love,
Wildcard Jen & the ARK: Survival Evolved Team
Edited by Jen
---