What's Next: Structures Plus & Kibble Rework
By Jen
114,345 views
Happy Tuesday, Survivors!
It's PC patch day and we've got two exciting things to chat about that we are currently working on.
Structures Plus:
Now that Extinction has been officially released, the team will be dedicating some time to the integration of Structures Plus. Pulling S+ into ARK's already existing structure system without causing issues with current structures is very important to us. There are also many features that exist in S+ that we cannot integrate into official servers without taking into consideration the impact on game balance.
The plan is to integrate S+ on a feature by feature basis, prioritizing features that are compatible with the official game. We may integrate additional features gated by options for unofficials as time permits. 
Our first bit of integration starts immediately in today's PC patch where we introduce the ability to pick up undamaged structures for free if it was placed in the last 30 seconds. You can pick up a placed structure by looking directly at the structure and pressing the interact key (E). This change will be included in the next patch for console, due later this week.
Kibble Rework: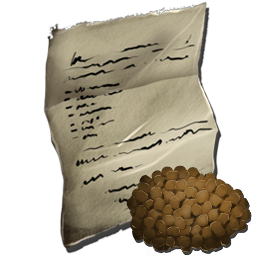 Extinction's kibble setup (known as Augmented Kibble) was phase one of our kibble rework. We are currently in the process of assigning these new kibble types to all of the remaining ARK creatures across all maps. 
All eggs will be assigned a value based on the size and rarity of the egg. These sizes include: Extra Small, Small, Medium, Large, Extra Large, and Special. The eggs are then used in a recipe to create kibble of a coinciding value: Basic, Simple, Regular, Superior, Exceptional, and Extraordinary. This new system will make it so that creature kibble desires are based on the quality levels instead of specific creatures.
We plan to introduce these changes on an experimental beta branch before letting it loose into the wild population at a later date. We're excited to tackle this much needed rework!
NOTE: These plans are subject to change.
Edited by Jen
---