Mysterious Mysteries: Introducing ??????? & Community Crunch 111!
By Jen
52,047 views
Hey Survivors! Welcome to the latest edition of the Community Crunch! 
The Community Crunch is where we share important things going on with ARK, as well as host contests and showcase creations made by the community!
Mysterious Mysteries: Introducing ???????
What an intriguing discovery survivors, what could this be?
Aberration Countdown Is On!
The wait is almost over! Aberration will have a simultaneous release across all three platforms at 8 AM Pacific Time on the 12th.
Quote

In "ARK: Aberration" Survivors will find themselves waking up on a derelict, malfunctioning ARK with an elaborate underground biome system, where they will face exotic new challenges unlike anything before: extreme radioactive sunlight and environmental hazards, ziplines, wingsuits, climbing gear, cave dwellings, charge-batteries, and far more, along with a stable of extraordinary new creatures await within the mysterious depths. But beware the 'Nameless': unrelenting, Element-infused humanoids which have evolved into vicious light-hating monstrosities! You'll uncover the ultimate secrets of the ARKs, and discover what the future holds in store for those strong and clever enough to survive!
To help ease the pain of waiting over the next few days, feast your ears on Aberration's theme song, created by Gareth Coker.
Xbox Play Anywhere Update
This is not the news we had hoped to be giving our Survivors this update, but unfortunately, our Windows 10/Play Anywhere Update will not be releasing on the 12th. This is a major disappoint to us and to many of you reading as well. We do however have a new targetted release date of December 19th, which will be the first Xbox patch after the Aberration DLC on the 12th which should include Windows 10/Play Anywhere support. We apologise yet again for the delay and will do everything within our power to get this update out to you all as soon as we are able to.
New Skins from Extra Life!
One of our rewards for collecting donations during our Extra Life charity stream was to get a skin of your choice put into the game. Because our fundraising event was such an overwhelming success we decided to award the top four donators instead of just the top one. On December 12th, four new hat skins will be added to the game.
These skins were chosen by the top fund raisers: x3Belle, PepperJC, windxiv, and Dakhar, and the skins are the: Cute Dino Helmet Mask, Chili Mask, Otter Mask, and Scary Skull Mask respectively. These can be earned by defeating the boss on Aberration. Thank you once again to x3Belle, PepperJC, windxiv, & Dakhar, and to everyone who participated in our Extra Life event!
Sponsored Mod Program Update!
It's another exciting month in the Sponsored Mod Program!  The mod entering the program this month is not one that we think many people are aware of. The modder, B.Cheers, has been around the modding community for quite some time.  Some of you might remember some of his older work like Ark Futurism or Storage+.  Without further ado, let's get into it.
This month we will be sponsoring ARK Futurism Final Existence.  What's really cool about this mod is that these are all custom assets made by B.Cheers.  There's no doubt a ton of work went into making all the content that's in this mod.  At the moment, there's a mostly complete structure set that uses a half wall design.  This offers more flexibility to all the ARK builders.  More importantly, there are mechs that can equip armor and weapons!  With the addition of Tek Tier, I knew someone would take it to the next level.  
B.Cheers has a development tracker if you'd like to keep up to date with what he's working on and things that are to come.  We believe this mod has a really promising future and might serve as a supplement to your Tek Tier existence.  Don't take our word for it, be sure to check it out for yourself!
Xbox Game Awards Sale!
ARK: Survival Evolved is 35% off in the Xbox Store in celebration of the Game Awards! Sale ends December 10th. Pick up your copy today!
ARK: Evolution Event++ Weekend!
Survivors across ALL Platforms will be receiving a special Evolution Event perk this weekend! It's already live now and will remain active until Monday the 11th at 12 PM EST. All Official Servers will be undergoing this evolutionary change which includes:
2x Harvesting Rate
2x Taming Rate
2x EXP Rate
2x Maturing
2x Hatching
2x Gestation
2x Faster Mating Interval Rates
Also, we won't be running an Evolution Event next weekend as we'll be taking a look at Aberration numbers and judging initial balance/feedback. Get in and take advantage of the rates whilst you can!
Community Contests!
NVidia Ansel Photography Contest
Super Resolution Version: http://images.nvidia.com/ansel/SuperResolution/ARK-SuperResolution1/ARK__Survival_Evolved_HighRes_2016_09_01_-_14_38_36_55.html
ARK: Survival Evolved and the Scorched Earth Expansion Pack now include support for NVIDIA Ansel -- a revolutionary new way to capture in-game shots.  Compose shots from any position, adjust with post-process filters, capture HDR images in high-fidelity formats, and share the screenshots in 360 via a smartphone, PC or VR headset. 
Learn more about these features from the NVIDIA blog.
Now let's get to the contest!
There were 3 potential categories for survivors to enter their shots into and they were the following:
Three Categories
Super Resolution: These should be taken at 8x Super Resolution. Players can optionally use Depth of Field effects accessible in Spectator mode by pressing the [Delete] key.
Panoramic 360 Stereoscopic 3D: These should be taken at 4x Super Resolution,  in 360 Stereoscopic 3D mode. We will crop them to 2D for web display, while also providing the 3D version for viewing within VR display.
Freeform: Any settings, whacky and creative use of Ansel filters are encouraged. Adding humorous titles/captions in Photoshop is also acceptable for this category!
And now without further ado, here are your entries!
Super Resolution!
Winner!
Vakarian - Dominate the ARK network
Runners-up!
Vakarian - Cold Raptor to Go
Honourable Mentions!
roguewolf91 - Brace for Impact
Joe Lally - Prowl
Joe Lally - Attack
Joe Lally - Ambush
Wolf Angelus - Tundra Behemoth
Wolf Angelus - Santa's Pre-flight Reconnaissance
Wolf Angelus - Icy North
Wolf Angelus - Holiday Housing
Vakarian - Sunset on Center
Vakarian - Phoenix under the Obelsik
Vakarian - Phoenix on thunderstorm night
Vakarian - Hot breakfast
Vakarian - He just wants to play
Vakarian - Center in the rain
Santa in Trouble - Valoule
Panoramic 360 Stereoscopic 3D!
Winner!
roguewolf91 - Spawning Grounds of the Brood
Runners-up!
Vakarian - Welcome to TheCenter
Honourable Mentions!
Wolf Angelus - Holiday Center
Vakarian - Travelling to another ARK
Wolf Angelus - Holiday Center Night
Wolf Angelus - Antarctica
Vakarian - Looking for breakfast
Vakarian - Kill the Bat
Vakarian - Ice in the jungle
Vakarian - Flying in thunderstorm
Freeform!
Winner!
Wolf Angelus - Spot the Difference Holiday Edition
Runner up!
Meet the Engineer - Valoule
ARKVideo!
This contest is open to all types of video be they funny, epic, scenic, stories, whatever inspires you. Just a general reminder that they should remain safe for work, think of the children!
And without further ado, the ARKVideo for Community Crunch 111 is...
ARK: Survival Evolved | Eco In Wonderland Mod | The Cinematic Experience by Jukari!
and we'd also like to announce a runner up...
How to Decorate Your ARK Builds for Christmas Using Mods :: ARK Christmas Building Tutorial by SWChris!
ARKitect!
This is an award given to Survivors to celebrate the amazing structures you build. These bases are judged based upon a number of different factors such as their creativity, uniqueness, how fun of a base it is, the difficulty of building it, the functionality it provides and much more!
The ARKitect for Community Crunch 111 is…
Submarine Underwater Base, PvE (ARK) by Sitharias!
and we'd also like to announce a runner up...
Holiday 2017 Edition 3D Board Game (Also functions as Village) by Wolf Angelus!
If you'd like to check out the submissions from the rest of the entrants, you can do so here:
Fan Feature!
Terraced Pool Showcase: Ragnarok Island Ruins + Eco's Garden Decor Mod
How I Built the Ragnarok Desert Mansion :: Get an Inside Look Into My Creative Process
Ark survival evolved - Welcoming by GeeKy gAMer no.1 & gOOly Owl
SantARK Sleigh by Valoule

"Abberation Basilisk Warrior" by FollyVentures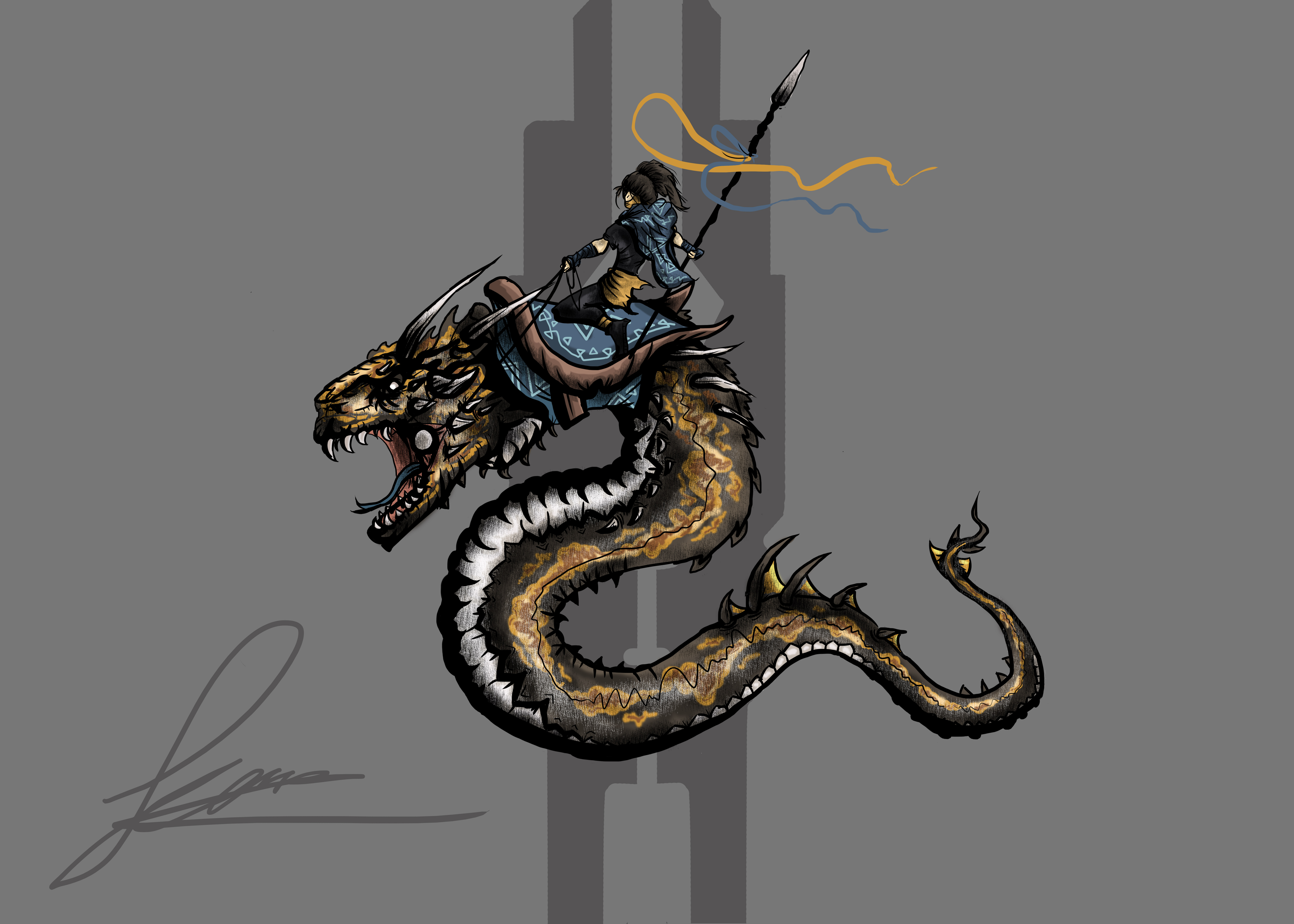 http://steamcommunity.com/sharedfiles/filedetails/?id=1223555071
Stargazing by Violet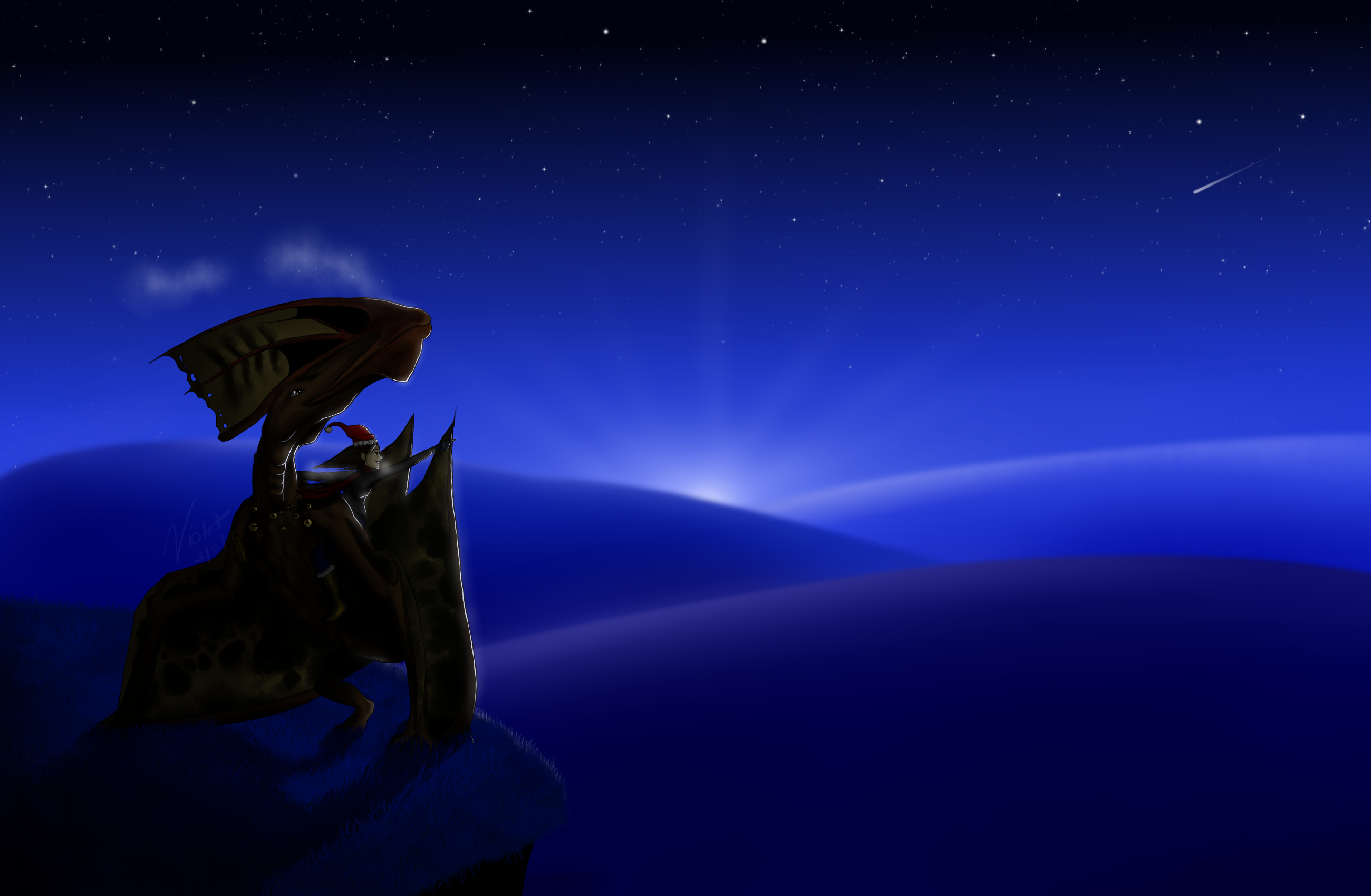 http://steamcommunity.com/sharedfiles/filedetails/?id=1220786396
Fatale - fire wyvern by Akhoris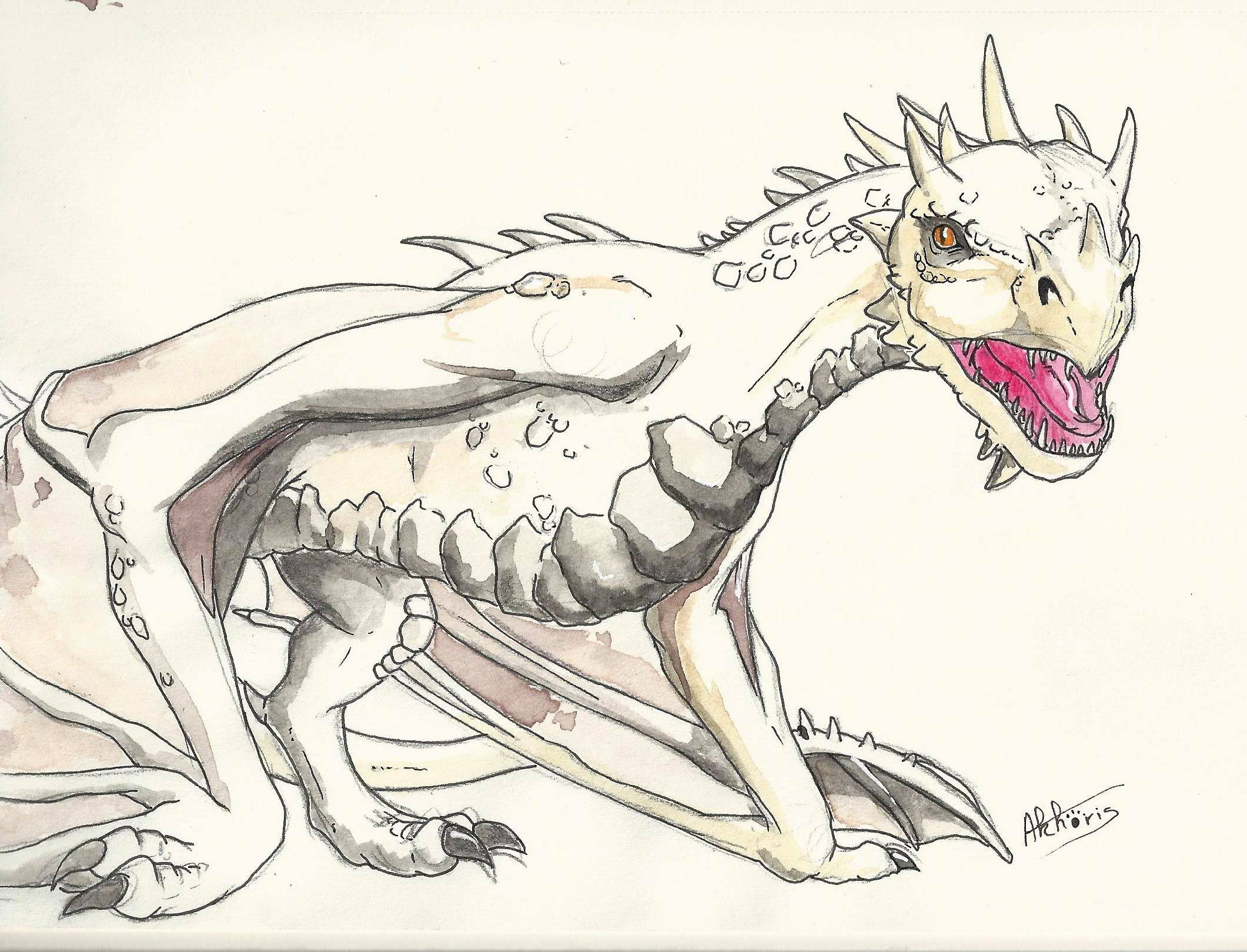 http://steamcommunity.com/sharedfiles/filedetails/?id=1219434756
Fluff boi Dakotaraptor by DodoRupter666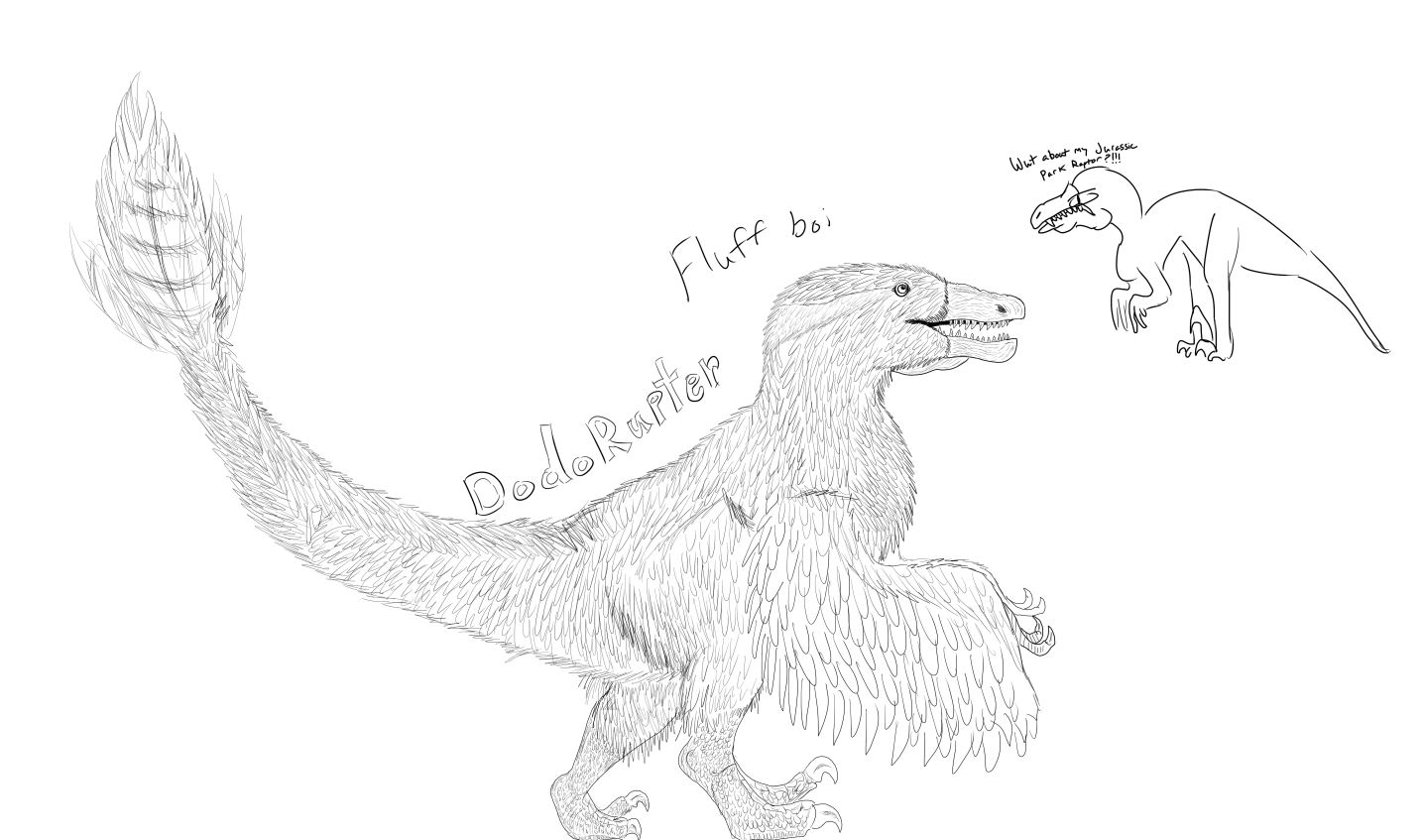 http://steamcommunity.com/sharedfiles/filedetails/?id=1222844824
Ark Rock drake drawing by Mglogo



http://steamcommunity.com/sharedfiles/filedetails/?id=1208421197
Christmas Otter by Sharkcat


http://steamcommunity.com/sharedfiles/filedetails/?id=1224372619
no parking by slippermuffin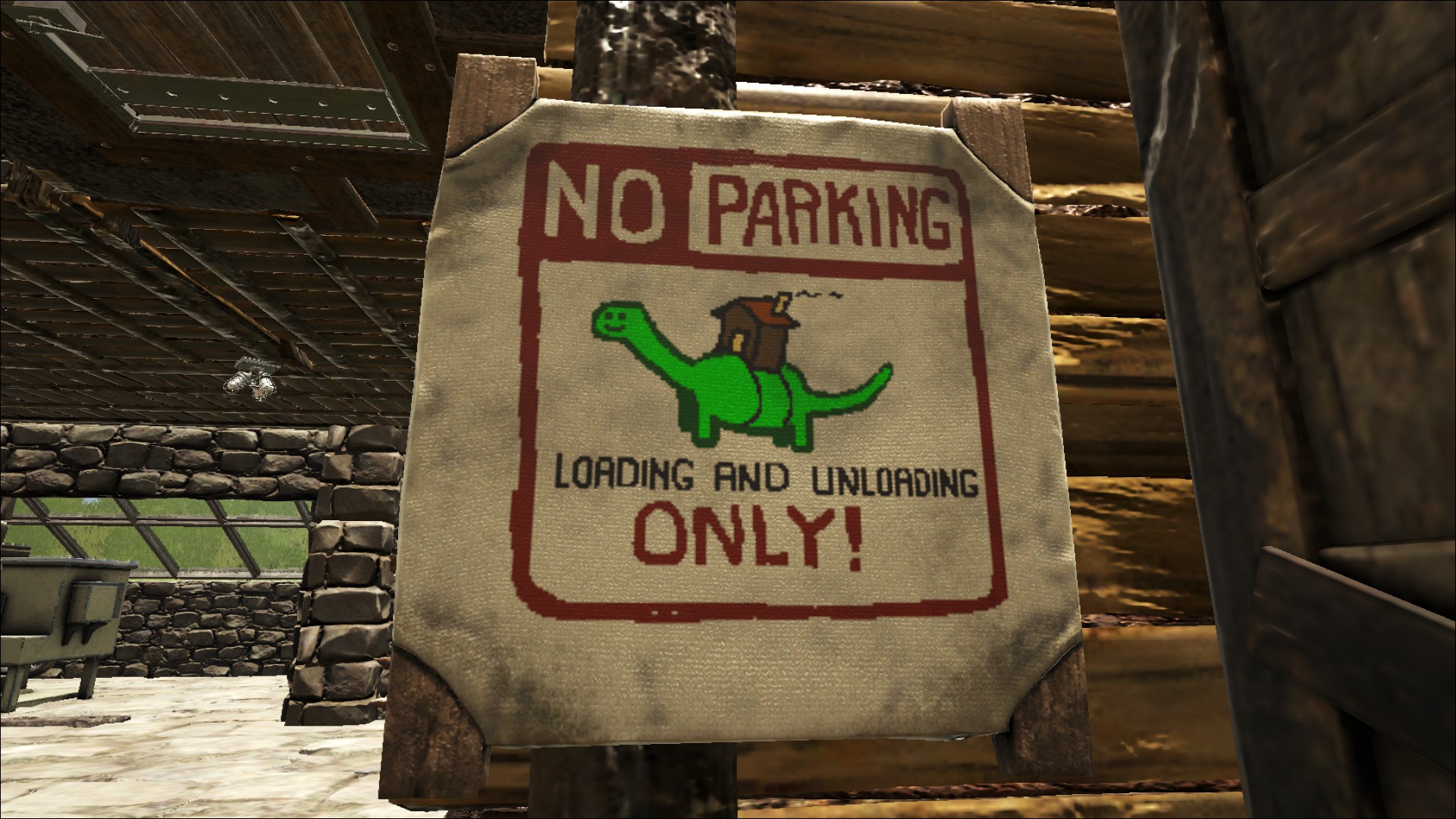 http://steamcommunity.com/sharedfiles/filedetails/?id=1222657625
Rudolph The Reindeer Megaloceros by Sharkcat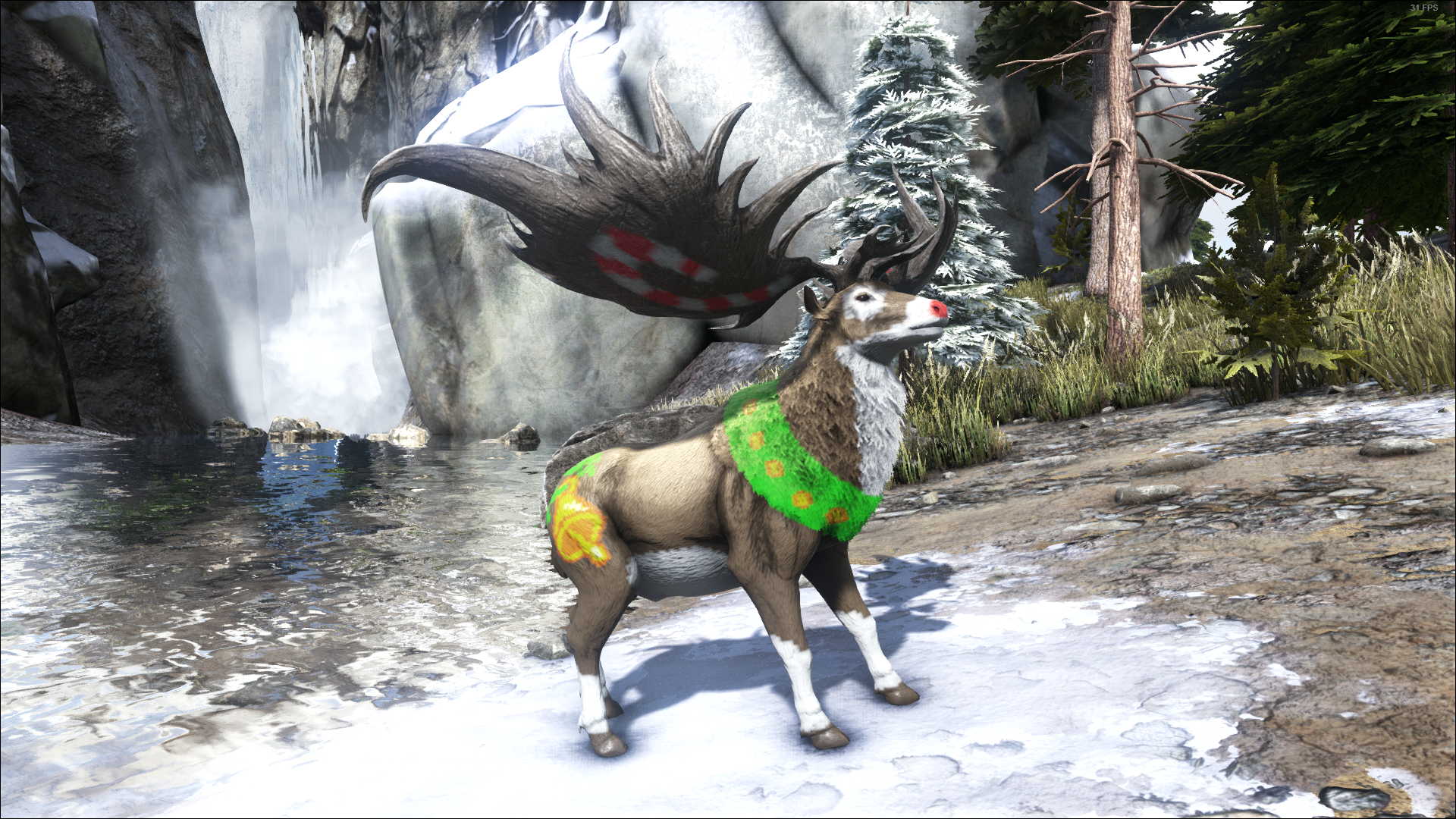 http://steamcommunity.com/sharedfiles/filedetails/?id=1225487223
Ark Realisitc Tyrannosaurus Rex by DinoPlayer34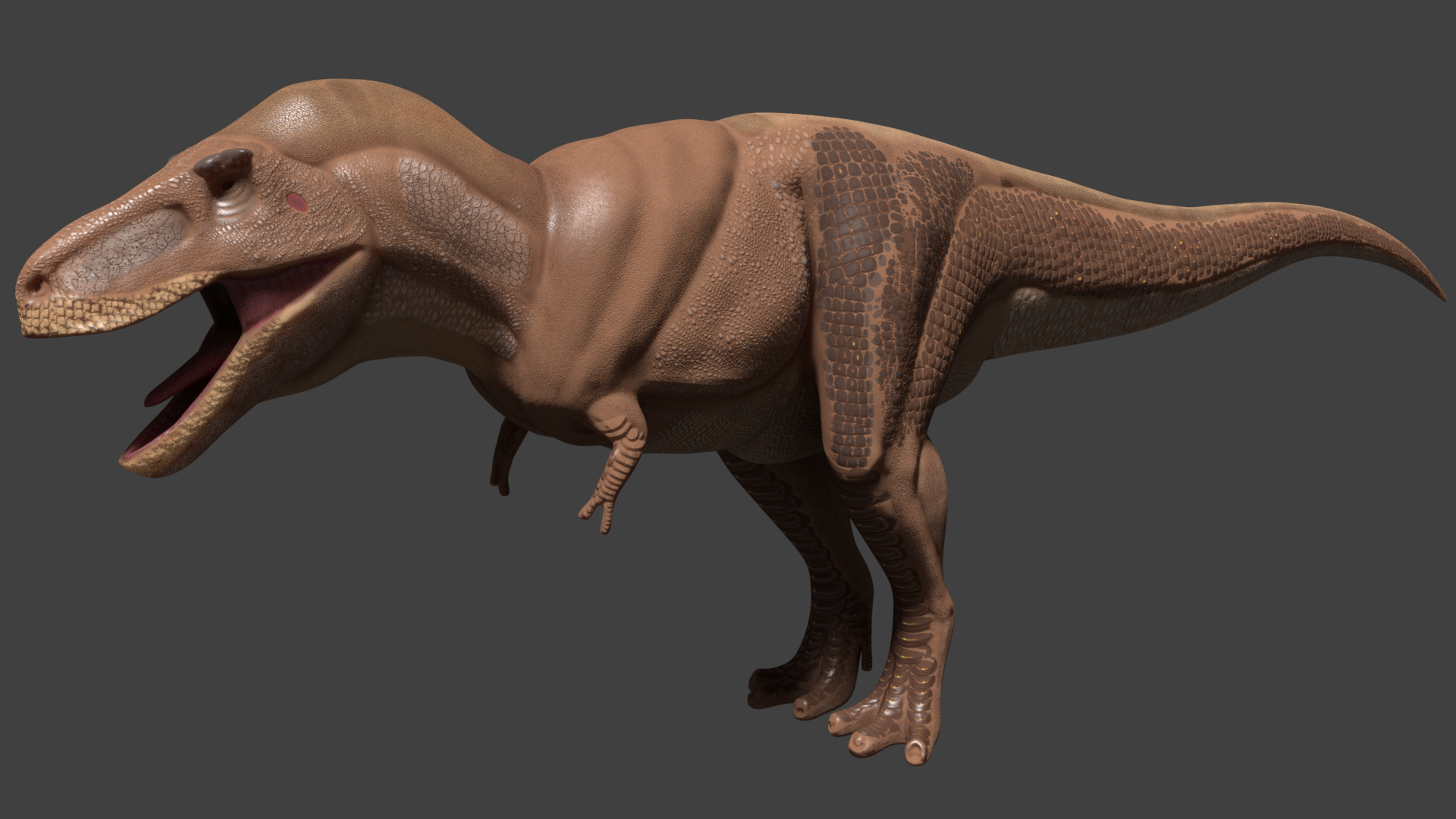 http://steamcommunity.com/sharedfiles/filedetails/?id=1217207920
Orolotitan by milokamilo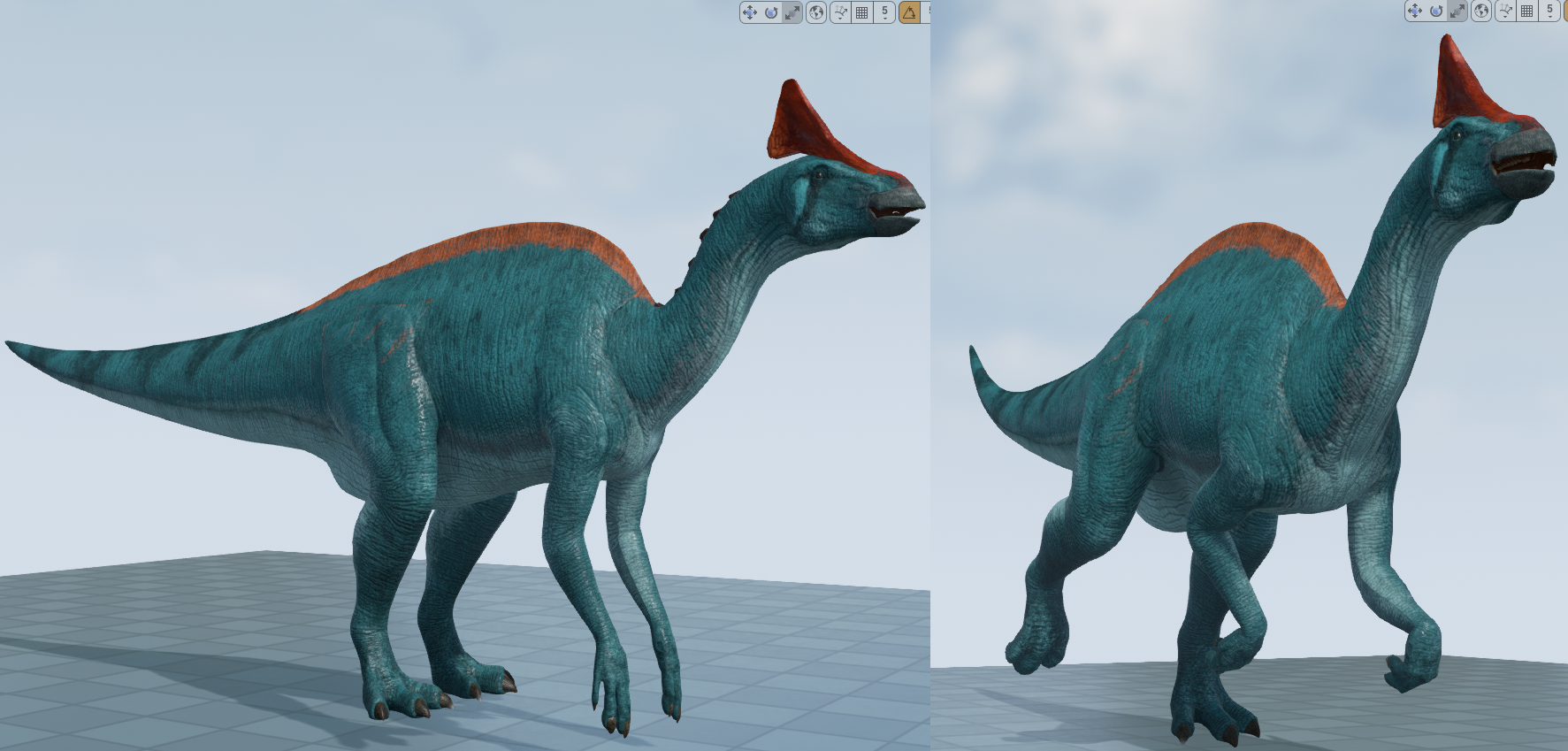 http://steamcommunity.com/sharedfiles/filedetails/?id=1213590996
Mysterious Mysteries? by Kaprodonychus


http://steamcommunity.com/sharedfiles/filedetails/?id=1212089359
Carnoraptor by milokamilo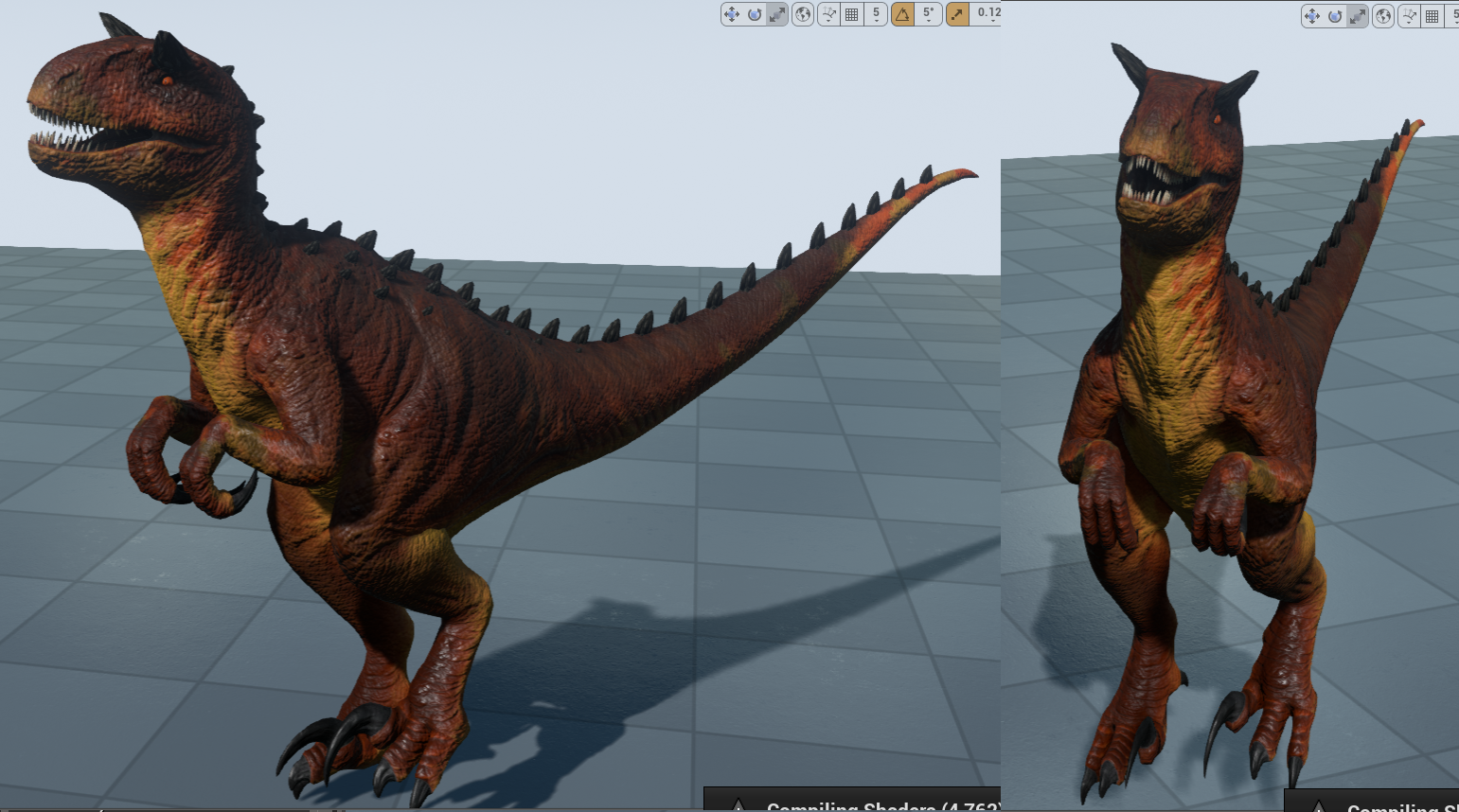 http://steamcommunity.com/sharedfiles/filedetails/?id=1207288222
That's it for this post guys! As always if you've got anything to share please get in touch and be sure to follow us on:
Twitter: twitter.com/survivetheark
Facebook: facebook.com/survivetheark
Reddit: reddit.com/r/playark
Instagram: instagram.com/survivetheark
All the best,
Studio Wildcard
---
6

1