Mysterious Mysteries: Introducing ???????, Community Crunch 108 & ARK Digest 52!
By Jen
58,818 views
Hey Survivors! Welcome to the latest edition of the Community Crunch! 
The Community Crunch is where we share important things going on with ARK, as well as host contests and showcase creations made by the community! Let's get started with some news.
Mysterious Mysteries: Introducing ???????
What an intriguing discovery survivors, can you guess what creature it is? 
Extra Life 2017!
Save the date! Saturday, 4th of November 2017, we'll be beginning a 24-hour stream on www.twitch.tv/survivetheark to raise as much money as possible for Extra Life and Children's Miracle Network Hospitals! In our first year of fundraising, the ARK Community raised an outstanding $23,500!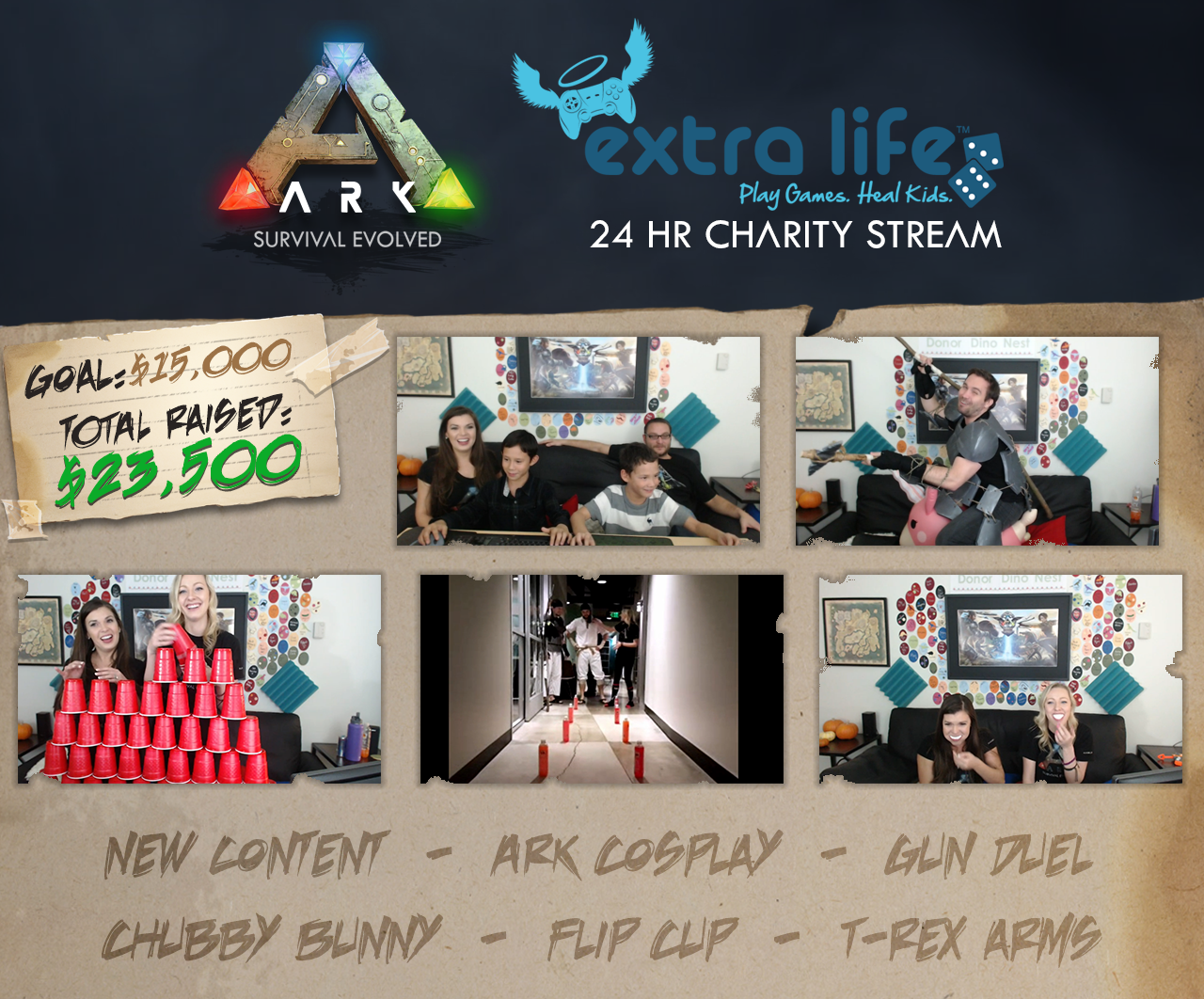 Last year you guys smashed that and raised an immense $25,787! Join us on the 4th to see what we'll be able to raise this year!
The stream will be hosted by the lovely Forest Rapczak and Catfu (formerly ThatsCat)! They'll be doing giveaways, ARK Games, as well as hanging out with some of the other developers, content creators, and much more!
If you'd like to get involved in the fundraising and join our Extra Life Tribe - don't hesitate to get in touch, otherwise, tune in and help us save as many kids as we can! 
You can support the cause by donating or hang out during our marathon and show some encouragement! Every little bit counts and it goes to a great cause. The Children's Miracle Network Hospital, Extra Life, and Studio Wildcard greatly appreciate any support you can provide. 
Happy Halloween!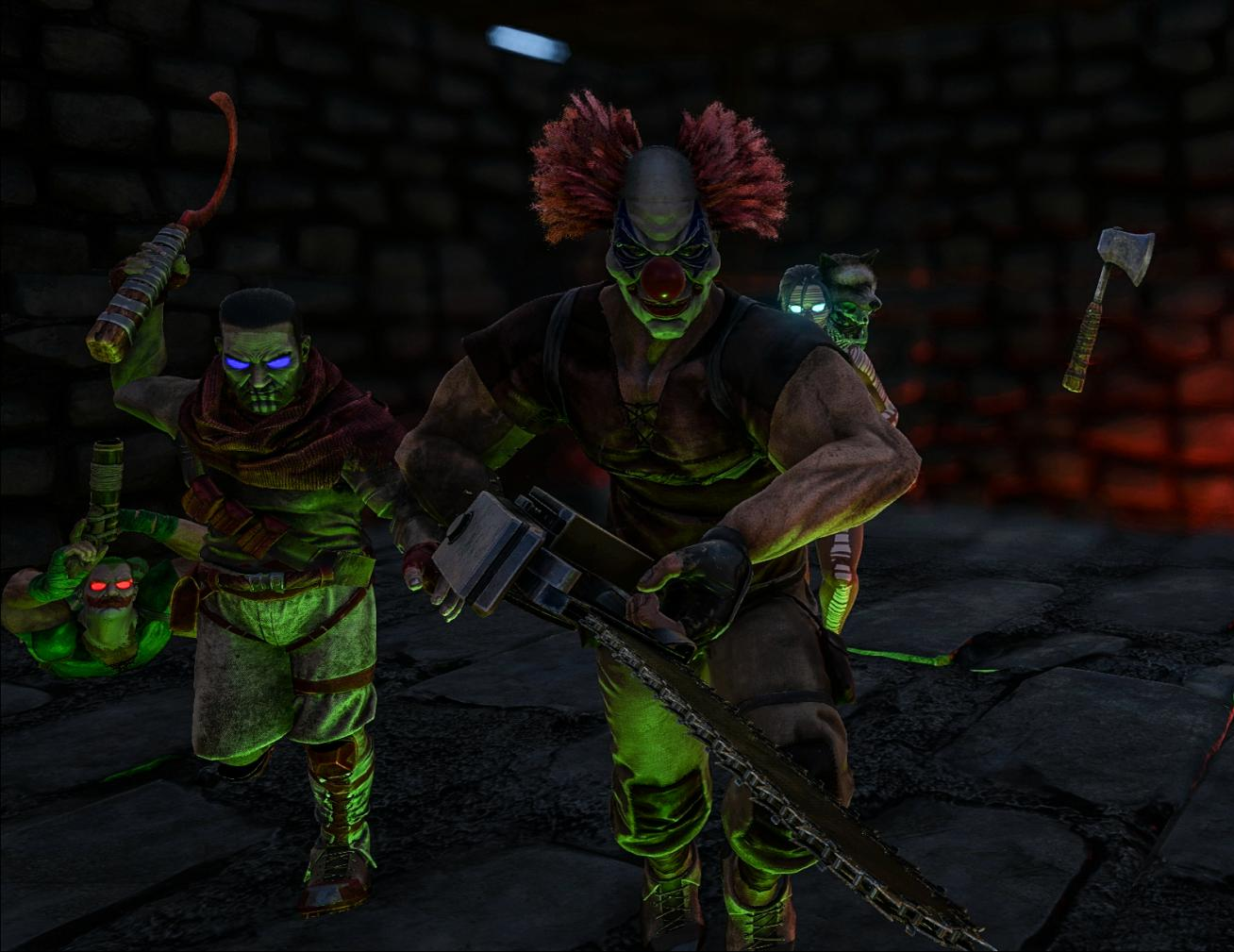 This Halloween the ARK is undergoing a spooky seasonal change where the air is colder, the days shorter and the nights longer! Starting on Monday, the 30th of October, all official servers on every platform will be placed under a witches' curse lasting 48 hours! During this time, survivors may encounter abnormal overworld spawns and can find themselves in for a treat with returning cosmetics and valuable stated items available in the drops!
The event will begin at 12 PM ET on Monday the 30th of October and run until 7 PM ET on Wednesday the 1st of November.
Xbox Rental Servers Update!
Good news Survivors! Our engineers have resolved the issue with Microsoft, and the patch is currently going through their certification process. We are expecting that we'll be able to release the update on Wednesday, the 1st of November! We can't wait to get the rentable servers out to you guys, thank you for being so patient, you rock!
Collector's Edition!
The Collector's Edition of ARK: Survival Evolved is now available for purchase without the game or seasons pass included, for those who already own the game. Thanks for your patience on this, and we're excited to finally get those items out to you guys:
- HANDCRAFTED, LEATHER-BOUND EXPLORER'S NOTEBOOK: featuring the Dossiers of every creature you'll encounter in "ARK: Survival Evolved", with tips on capturing, taming and training them. With 100+ creatures in the game currently, there's plenty to read up on in this fantastic tome.
- THE OFFICIAL ARK LOGO NECKLACE: to show your dedication to being a Survivor.
- A CLOTH MAP OF THE ARK ISLAND: so you'll always know where you are!
- COLLECTOR'S EDITION CHEST: All of this Ark-themed booty comes packed in a faux-wooden chest that will impress your friends and fellow players!
- A POSTER FEATURING THE DEVELOPMENT TEAM BEHIND ARK
- ARK OFFICIAL SOUNDTRACK CD
You can purchase it today on our website: playark.com
Steam Sale!
ARK Digest 52!
Here is our special Aberration edition question and answer session with Lead Designer, Lead Programmer, Co-Creative Director of ARK: Survival Evolved, and Co-Founder of Studio Wildcard: Jeremy "Drake" Stieglitz!
Survivor AnimalMind asks, "It was mentioned about 5-6 months ago that we would get tribe owned personal enforced pinned vaults. Any idea when this is coming or if it ever is?"
Quote
Survivor Dafser asks, "Did consoles will have paint download for dinos?"
Quote

In a manner of speaking: on all platforms, we'll be adding the ability to "snapshot" the templates directly from painting / painted-dino / painted-character that are set to "Allow Paint Snapshotting". 
Survivor MrCrackMan asks, "Since Aberration creatures are separate from standard ones can they get wider color variation to furthur distinguish them?"
Quote
Survivor Dfritz asks, "Lore question.... All creatures on ark appear to be created genetically. Did you guys have a thought process about the Rock Elementals? Like kinda an inorganic creature like on Galaxy Quest? Or organic but just appears rocky (and eats rocks)? Or did you just want to an awesome creature?"
Quote

The rocks on its exterior are not its internal organic form. Think of it like a Hermit Crab.
Survivor Hosiaha69 asks, "Can we get Charge(d) or UV ammo for fighting the Nameless. Figure Glow bug blood or some kind of Bioluminescent mushroom paste to craft them."
Quote

There will be various weapons of sorts specifically designed to fight Charge-vulnerable creatures.
Survivor edskelly asks, "Can you make active pve legacy saves available? Many of the people on legacy are just feeding dinos and resetting timers while waiting for their save."
Quote

Certainly, we'll do a savedata drop of the current PvE legacies this next week, for all platforms.
Survivor pradox asks, "With the new DLC adding new Engrams to learn are you going to do something about the mind wipe for people that are at max and wouldn't be able to learn them?"
Quote

Yes, there will be a one-time automatic mindwipe on all survivors upon the release of Aberration.
Survivor Koorogane asks, "Hey, would it be at all possible for you guys to add in a dino list similar to the engram list? One that lets us control which dinos spawn on the world and the rate at which they spawn."
Quote

We'll be looking into doing that later this year, it would particularly useful for console players (PC players can largely already achieve what you describe through INI values).
Survivor DigitalVagrant asks, "With Aberration promising some lore-heavy story developments, are we going to see any "endgame" or Tek presence on Scorched Earth?  Canonically, that's where Helena and Rockwell head after The Island, and it would be nice to feel like we've "beaten" that map as well.  A lore presence on The Center would be great as well, as I think the story/lore is the best part of ARK, and it would be great to feel like every official map is essential and necessary to travel to in order to get the full picture.  This would be a great way to demonstrate the appeal of map transferring."
Quote

Yes, we intend to add a cinematic ending to Scorched Earth and a set of its own Tek Engrams. The Center and Ragnarok will remain non-canonical however, at least with respect to the journey of our "hero" characters.
Survivor 5avageOne asks, "Will there be a art book for scorched earth creatures and aberration creatures + griffin in the future?"
Quote

Perhaps after the third Expansion, if all goes well
Survivor DromaeoSapiens asks, "What will be the fate of the Dodorex now that the game in officially released? Will it remain a holiday event creature or do you guys have something else is mind?"
Quote

You might well see it become canon somewhere within the third Expansion!
ARK: 2x Evolution Event Weekend!
Survivors across ALL Platforms will be receiving a special Evolution Event perk this weekend! It's already live now and will remain active until Monday the 30th at 12 PM EST. All Official Servers will be undergoing this evolutionary change which includes:
2x Harvesting Rate
2x Taming Rate
2x EXP Rate
2x Maturing
2x Hatching
2x Gestation
2x Faster Mating Interval Rates
Community Contests!
NVidia Ansel Photography Contest
Super Resolution Version: http://images.nvidia.com/ansel/SuperResolution/ARK-SuperResolution1/ARK__Survival_Evolved_HighRes_2016_09_01_-_14_38_36_55.html
ARK: Survival Evolved and the Scorched Earth Expansion Pack now include support for NVIDIA Ansel -- a revolutionary new way to capture in-game shots.  Compose shots from any position, adjust with post-process filters, capture HDR images in high-fidelity formats, and share the screenshots in 360 via a smartphone, PC or VR headset. 
Learn more about these features from the NVIDIA blog.
Now let's get to the contest!
There were 3 potential categories for survivors to enter their shots into and they were the following:
Three Categories
Super Resolution: These should be taken at 8x Super Resolution. Players can optionally use Depth of Field effects accessible in Spectator mode by pressing the [Delete] key.
Panoramic 360 Stereoscopic 3D: These should be taken at 4x Super Resolution,  in 360 Stereoscopic 3D mode. We will crop them to 2D for web display, while also providing the 3D version for viewing within VR display.
Freeform: Any settings, whacky and creative use of Ansel filters are encouraged. Adding humorous titles/captions in Photoshop is also acceptable for this category!
And now without further ado, here are your entries!
You'll want to click on the image title to be able to download the maximum size image, we've resized them for display purposes 
Super Resolution!
Winner!
StateofMynd42 - Aberration Ahoy
Wolf Angelus - Halloween Town House
Runners up!
Blue Dragon - Halloween party, Jerboa style
EXFIB0 - Sunset
F1r3fly - Dragon Elders
Honourable Mentions!
Blue Dragon - A walk before dark
Blue Dragon - Divided Seasons
Blue Dragon - In the shadows
Blue Dragon - Into the Cave
Blue Dragon - Lookout
Blue Dragon - Rainy days
Blue Dragon - The curious Mantis
FataL1ty - Charge
FataL1ty - Deadly Embrace
FataL1ty - Diablo
FataL1ty - Dragonborn Egg
FataL1ty - Sanguine's Rose
FataL1ty - Wallop
HyunHwang - Comfortable
HyunHwang - King of the Desert
HyunHwang - OMG! So hot!
HyunHwang - Scorpion = Desert
HyunHwang - Something is here...
Natsu - The Two Griffins
roguewolf91 - Light up the Night
roguewolf91 - Rise to Greet the Twilight
StateofMynd42 - Decisions
Vakarian - Flying a Dragon
Vakarian - Wyvern Hug
Wolf Angelus - Halloween Town House
Panoramic 360 Stereoscopic 3D!
Winner!
roguewolf91 - Dune Gazer
Runners Up!
Vakarian - TheIsland Panorama
Wolf Angelus - Halloween Town
Honourable Mentions!
Blue Dragon - In the Depths
EXFIB0 - Ragnarok
FataL1ty - Beautiful Day
FataL1ty - Display of Power
FataL1ty - Trapped
StateofMynd42 - Always Watching
Vakarian - Dessert Mountains
Vakarian - Dragon vs. Obelisk
Vakarian - Phoenix at Night
Vakarian - Sleep at Night
Vakarian - Snappy
Vakarian - over the Treetops
Freeform!
Winner!
StateofMynd42 - Train Your Dragon
Honourable Mentions!
FataL1ty - Vape
Natsu - Start!
Natsu - The Chase 1
Natsu - The Chase 2
Natsu - This View!
Wolf Angelus - Happy Halloween
ARKVideo!
This contest is open to all types of video be they funny, epic, scenic, stories, whatever inspires you. Just a general reminder that they should remain safe for work, think of the children!
And without further ado, the ARKVideo for Community Crunch 108 is...
ARK | EPIC RAP BATTLE!! Ep 2 [Club AnARKy] by RockyXGaming!
ARKitect!
This is an award given to Survivors to celebrate the amazing structures you build. These bases are judged based upon a number of different factors such as their creativity, uniqueness, how fun of a base it is, the difficulty of building it, the functionality it provides and much more!
The ARKitect for Community Crunch 108 is… 
It's a tie! Congratulations to...
Halloween Town ARK - Halloween 2017 ARKitect Special by Wolf Angelus
and...
Ragnarok Massive Bridge Build Ark Survival Evolved Xbox one by Travis138
If you'd like to check out the submissions from the rest of the entrants, you can do so here:
Fan Feature!
SLAVES TO TEK TIER! - ARK Cinematic Skit by LameWolfProductions!
BEYOND KAMAKA by ranger1presents
ARK: Dodo Cinematic Dossier | #001 | ARK: Survival Evolved w/ ShipWrekt
Dax and Tag vs Fear Evolved by Tageon
Ark Survival Evolved: Around The Ark In 80 Mods #1 |(Modded Roleplay/Showcase) by jammyjade
Ark Survival Evolved - Bodyguard (PART 67) by gOOglyOwl
Mini Thor by FataL1ty!
Game of Thrones "Dragonstone" by Maexch3n
Ark Microraptor by ClayOnOrDieTrying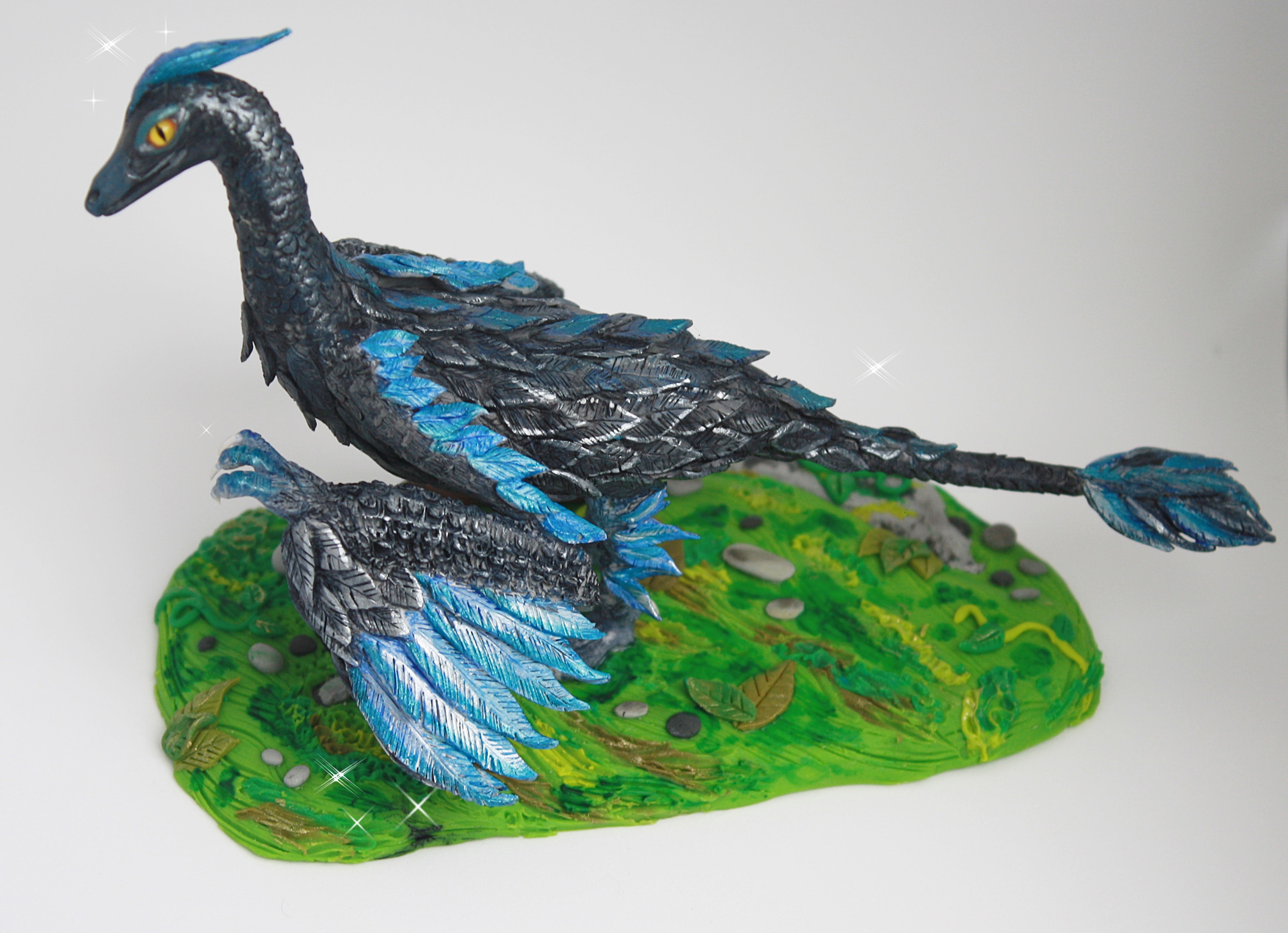 http://steamcommunity.com/sharedfiles/filedetails/?id=1182123526
Gamerbuebe @ Switzerlan 2017 by Slakin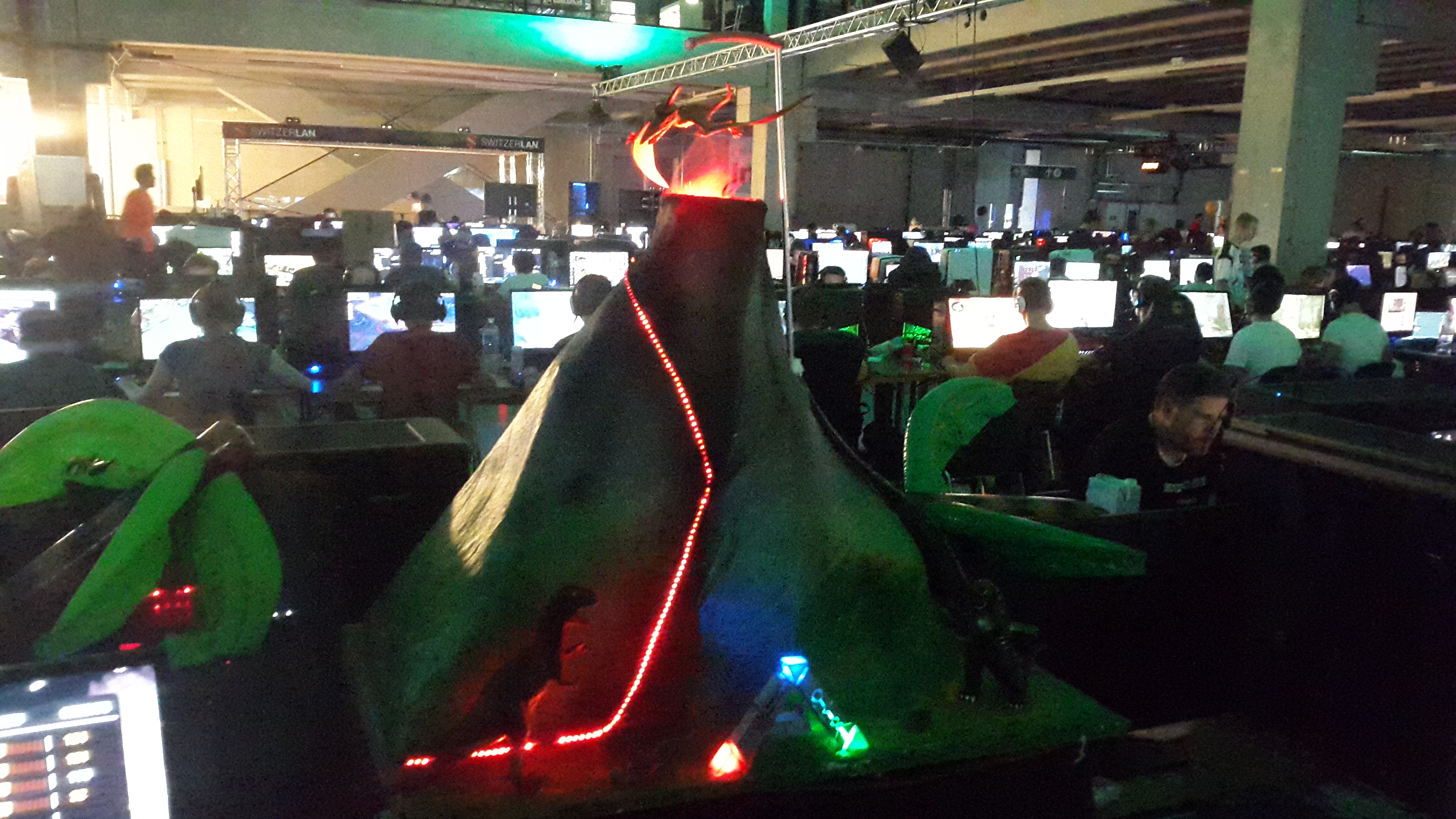 http://steamcommunity.com/sharedfiles/filedetails/?id=1179418420
Traditional art : Troodon by Akhoris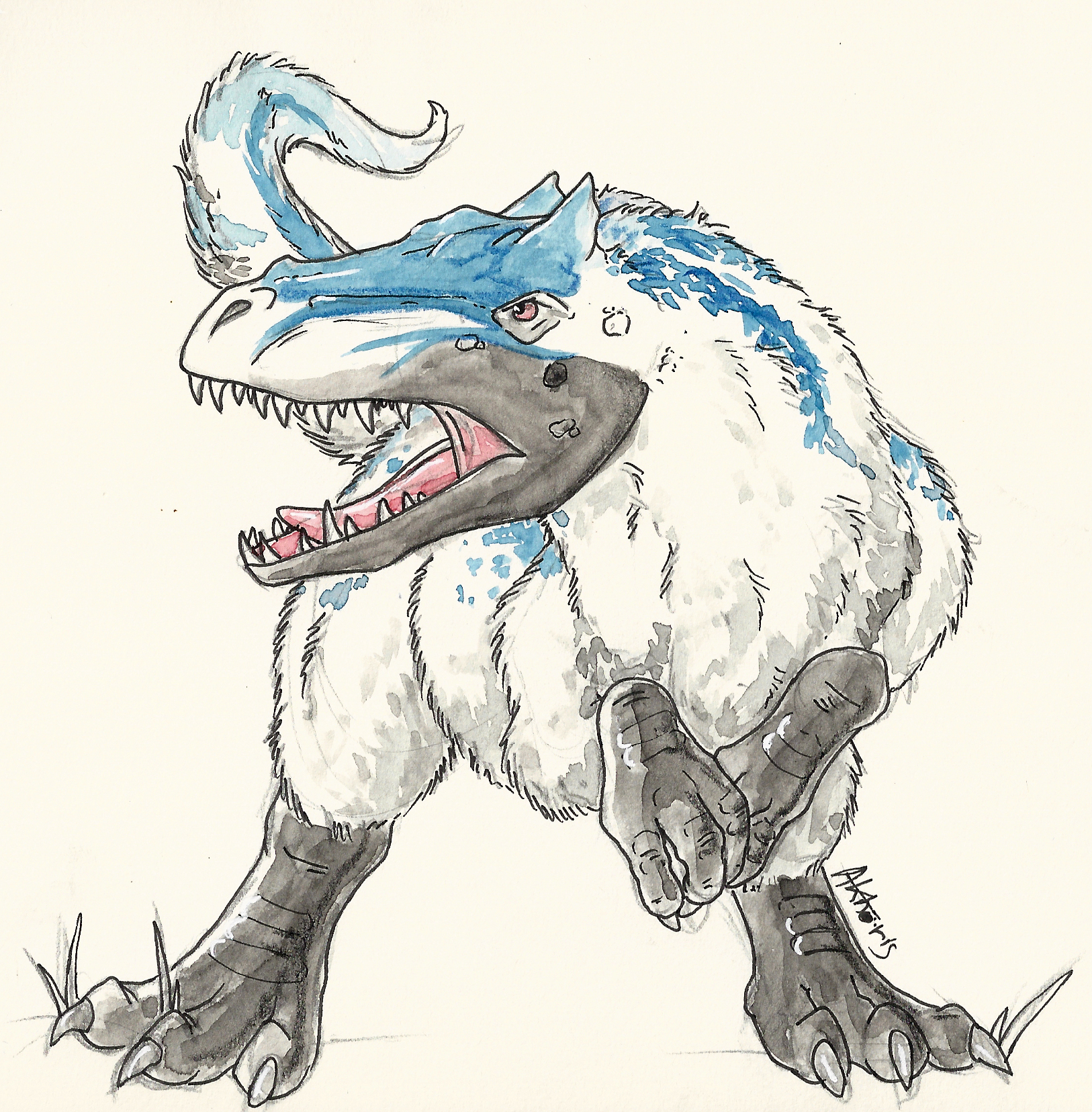 http://steamcommunity.com/sharedfiles/filedetails/?id=1181834403
Traditional art : Troodon by Akhoris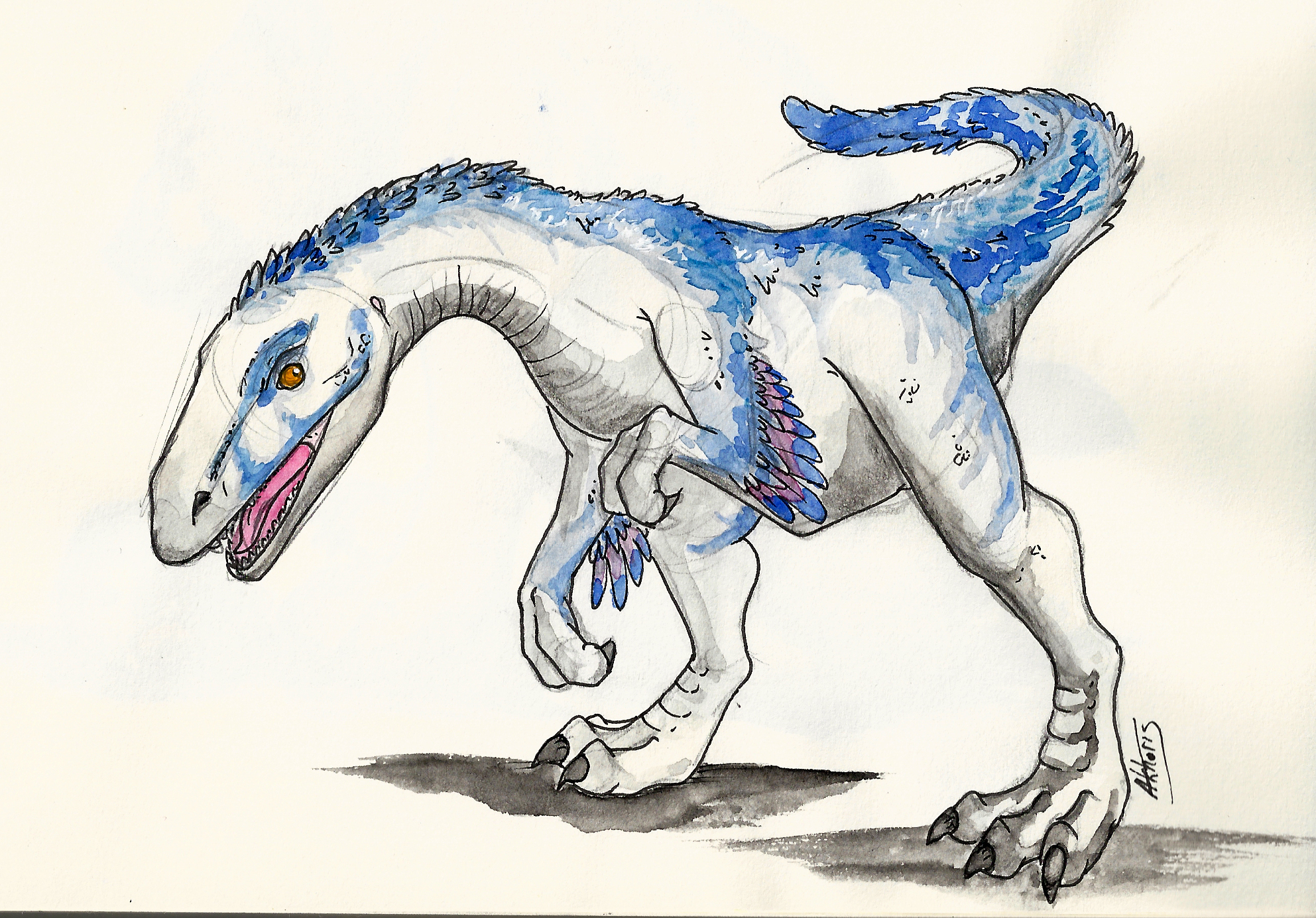 http://steamcommunity.com/sharedfiles/filedetails/?id=1181834403
Dragon Boss by AuraBlades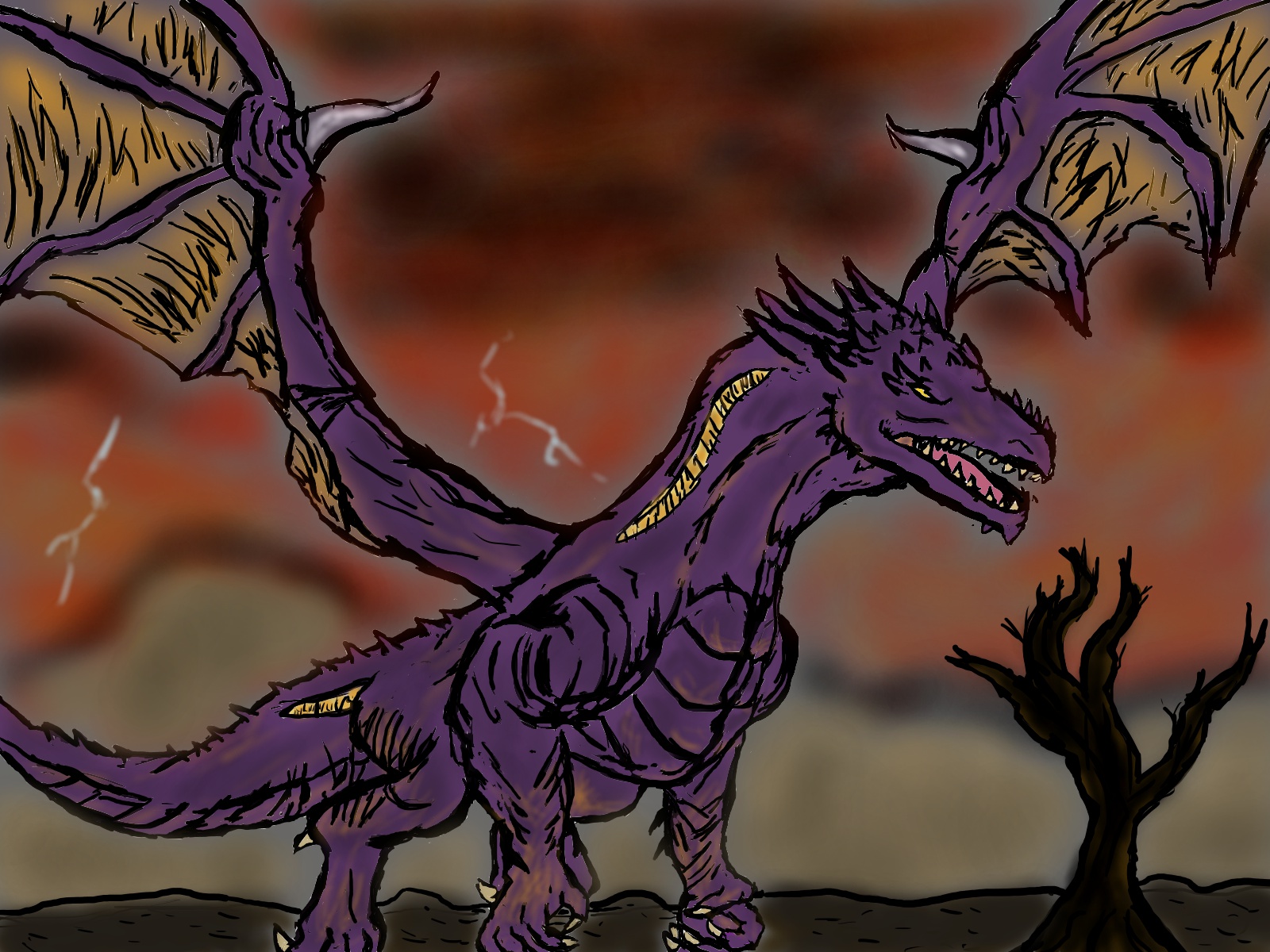 http://steamcommunity.com/sharedfiles/filedetails/?id=1180925556
Ark Yuty (quick sketch) by DodoRupter666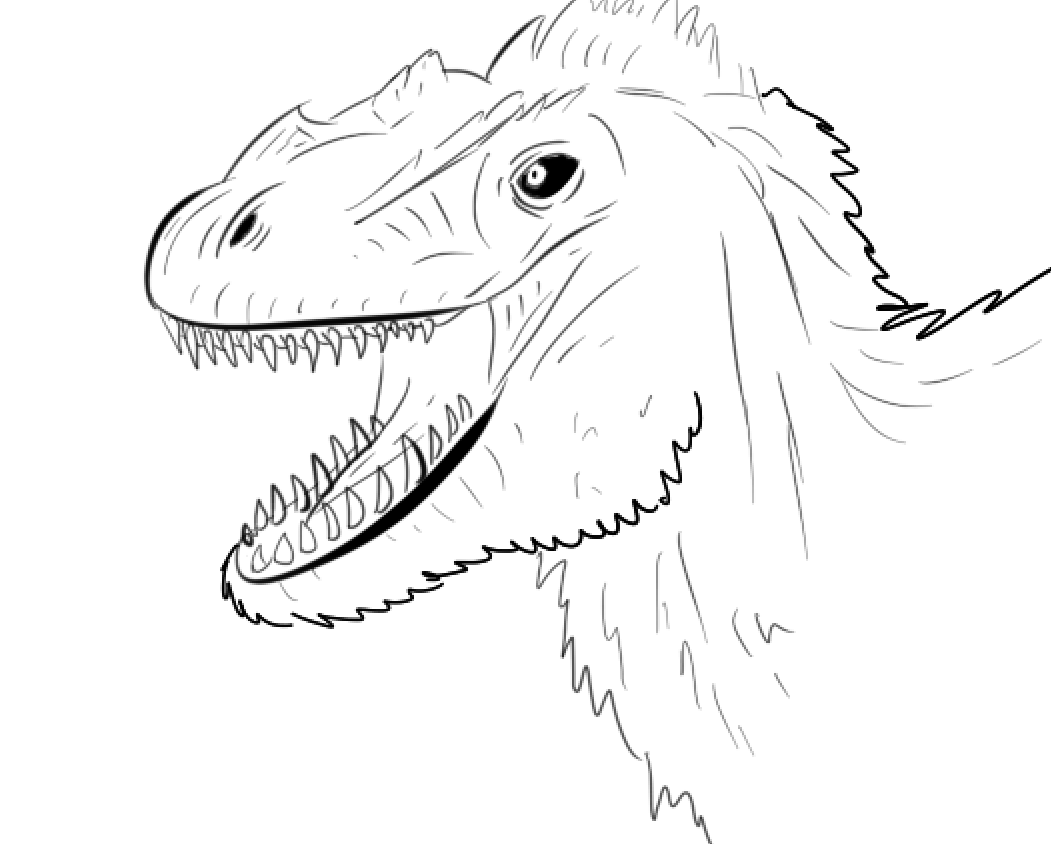 http://steamcommunity.com/sharedfiles/filedetails/?id=1181732966
"Corre, Berg!" by Adele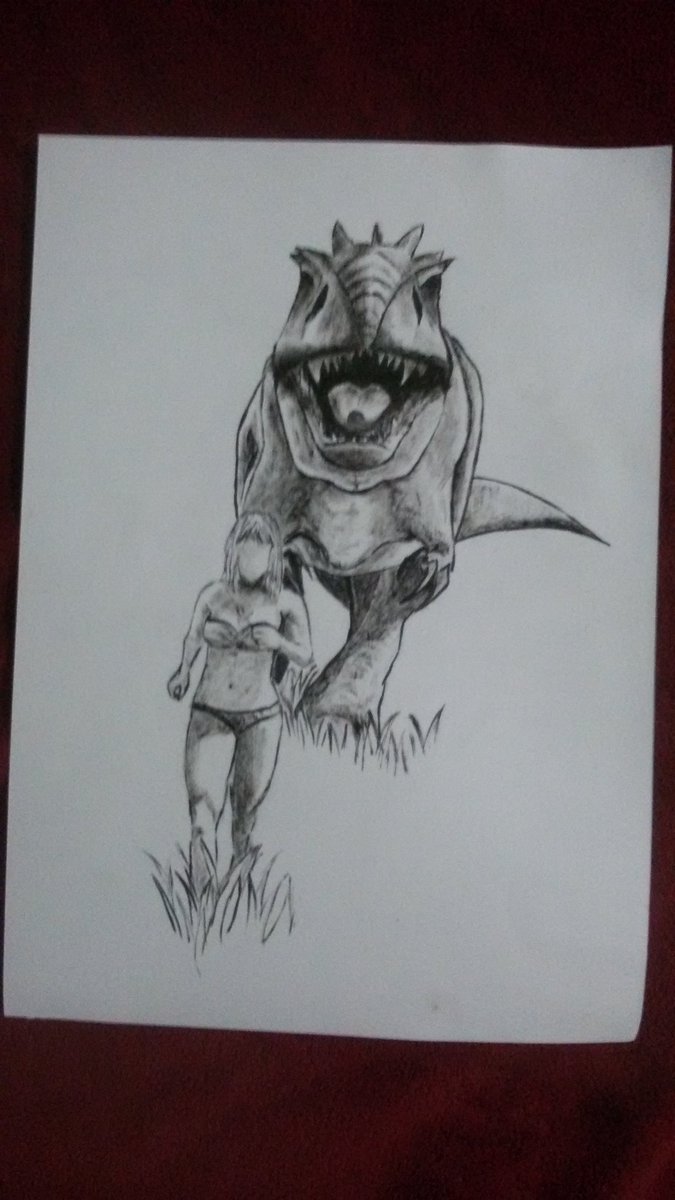 http://steamcommunity.com/sharedfiles/filedetails/?id=1167192115
Mrs. Otterton Otter by Sharkcat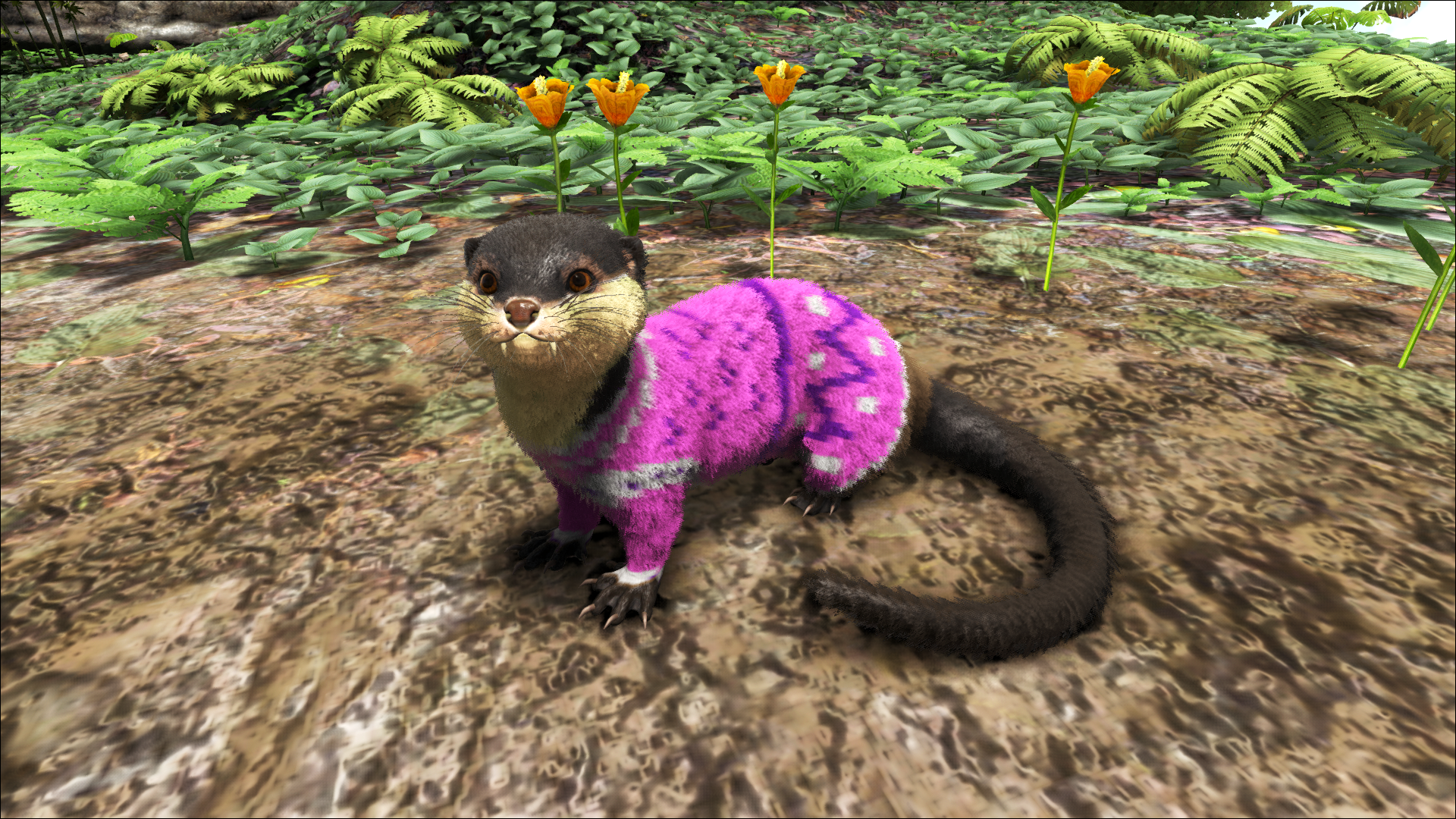 http://steamcommunity.com/sharedfiles/filedetails/?id=1179071148
I-Raptor by milokamilo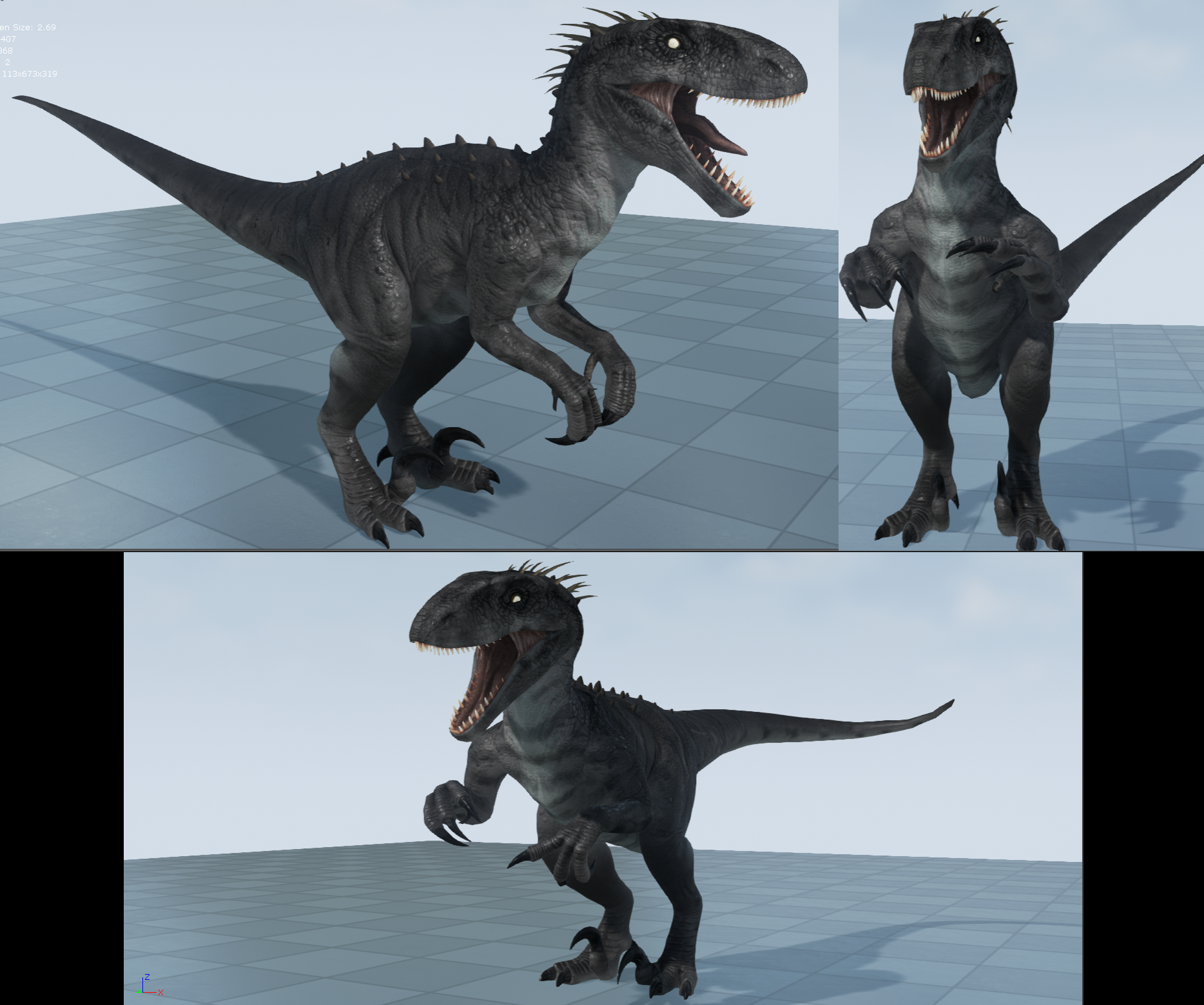 http://steamcommunity.com/sharedfiles/filedetails/?id=1182205430
Ninja froggy by milokamilo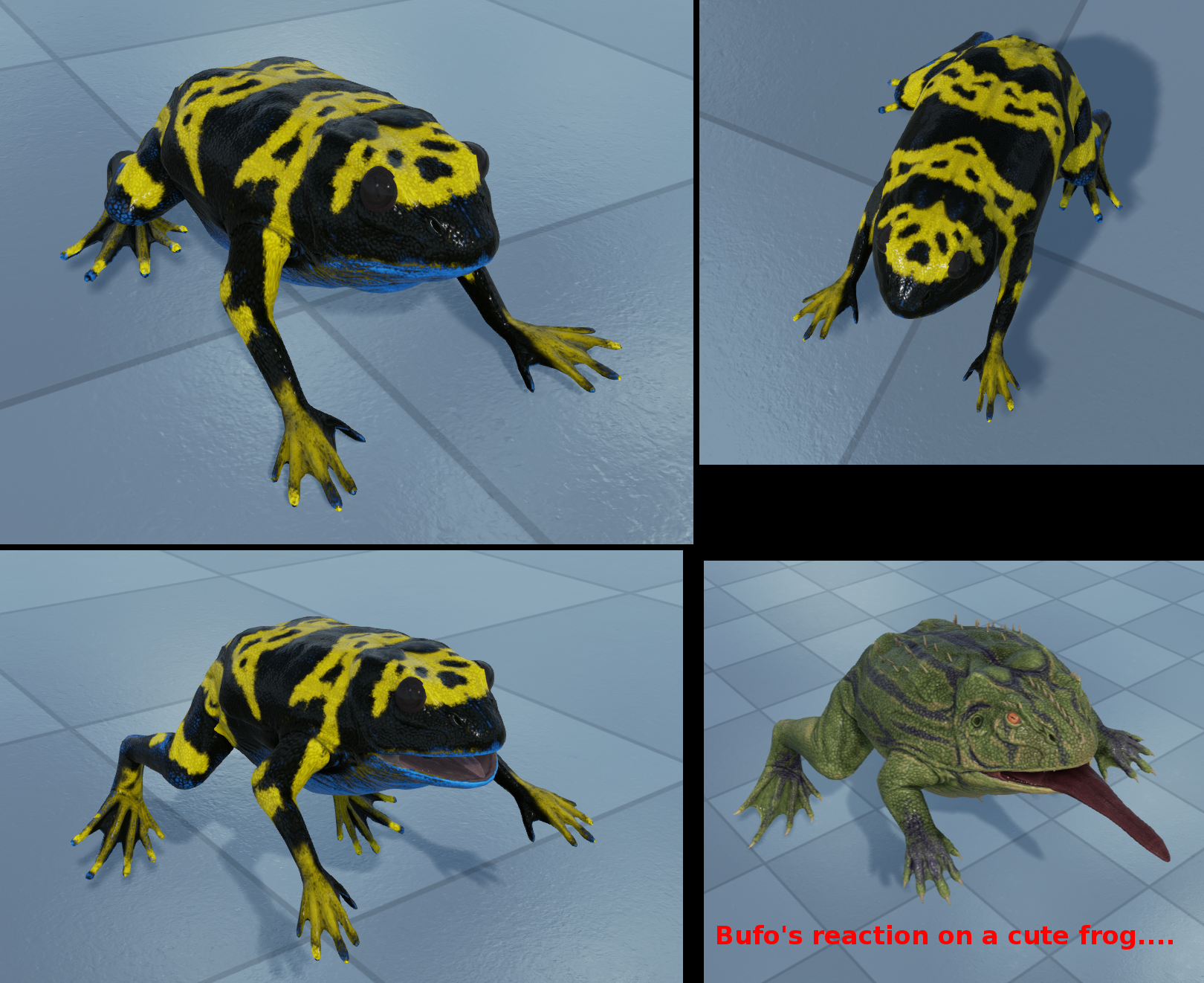 http://steamcommunity.com/sharedfiles/filedetails/?id=1171412821
Sauroposeidon preview by milokamilo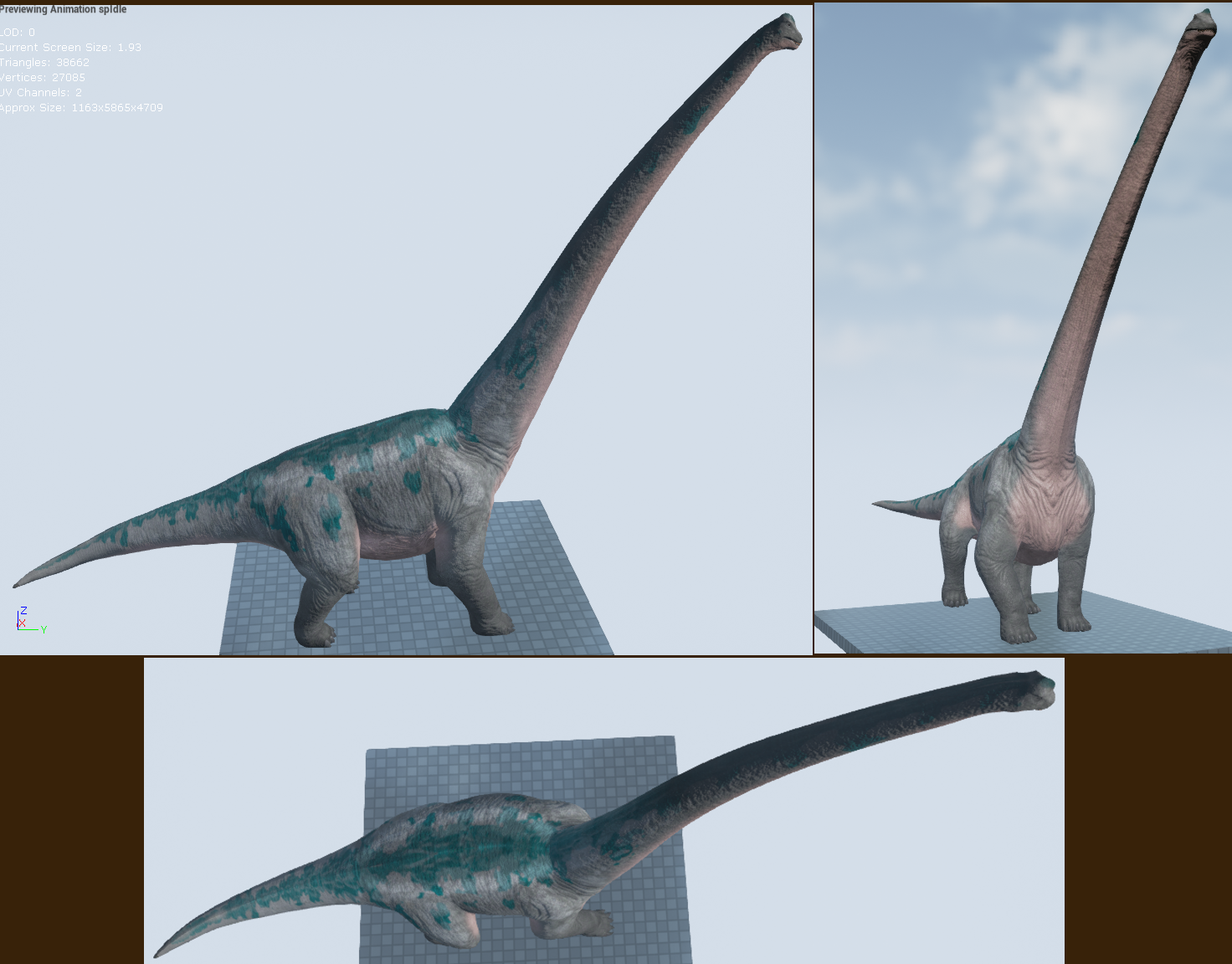 http://steamcommunity.com/sharedfiles/filedetails/?id=1175793507
[WIP] More Saddle Options 6 by Nivea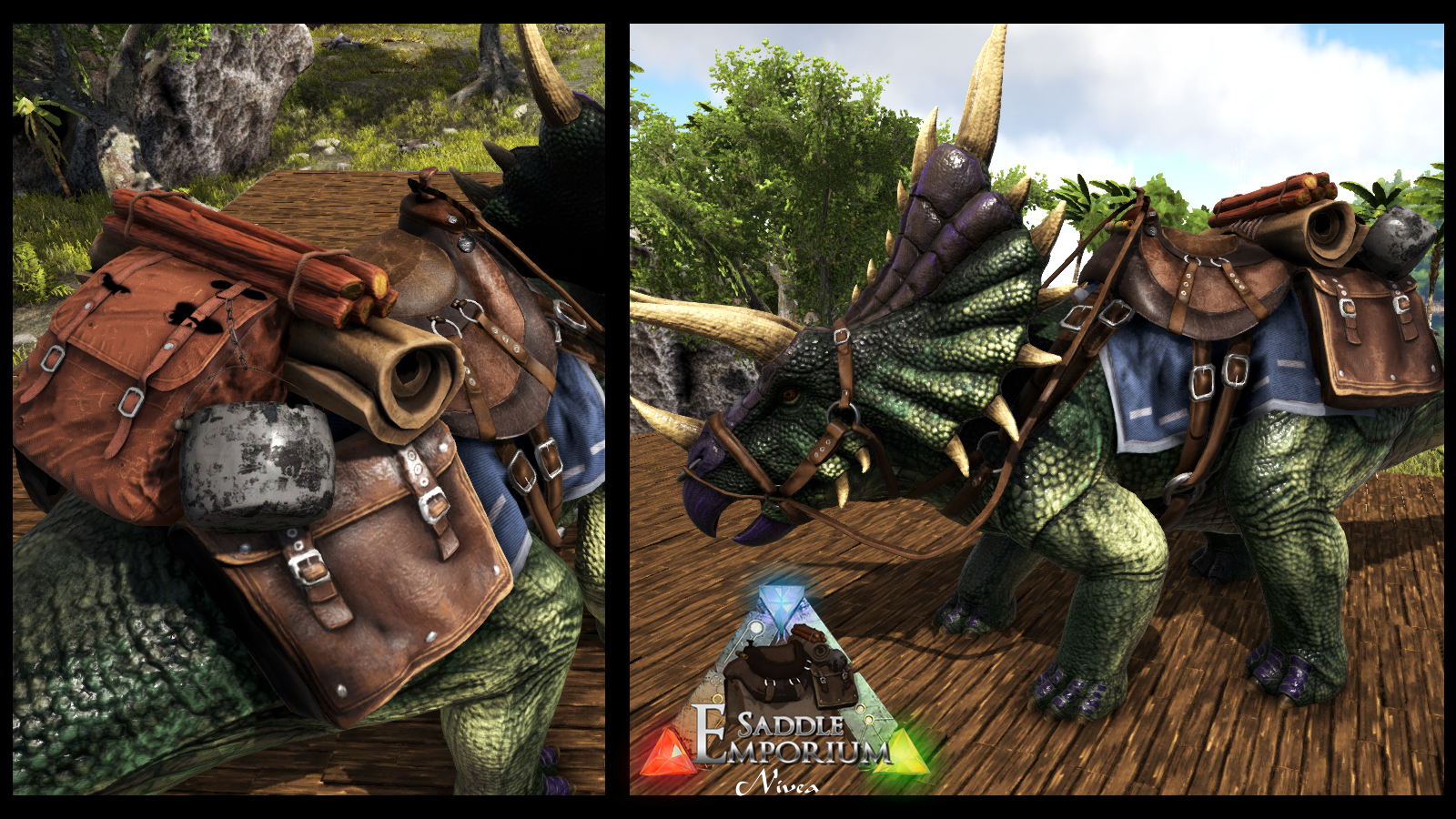 http://steamcommunity.com/sharedfiles/filedetails/?id=1181750243
Импровизация: Aberration Dream by AsH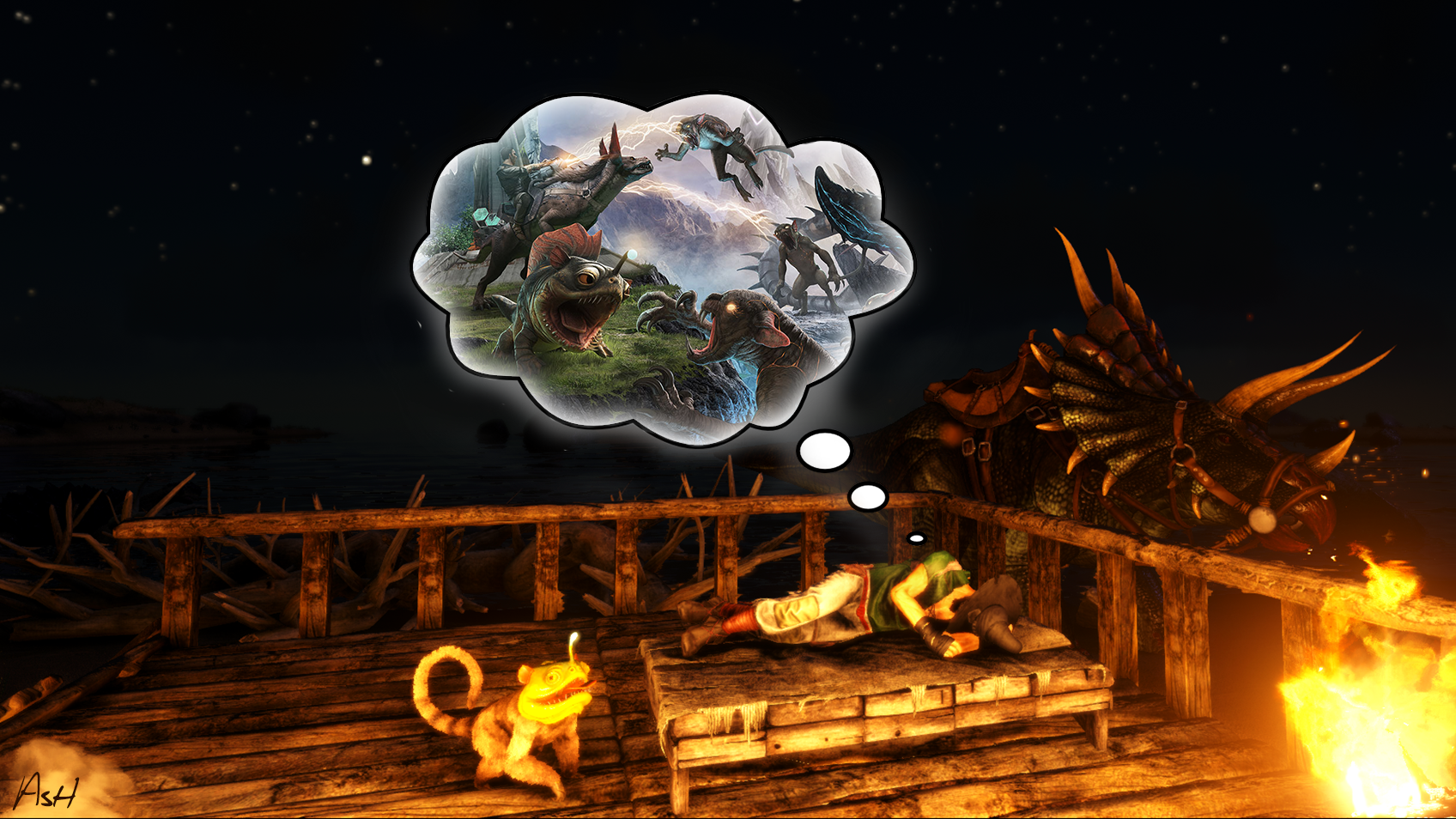 http://steamcommunity.com/sharedfiles/filedetails/?id=1181436608
Yoshi Dossier! by Sir Novaraptor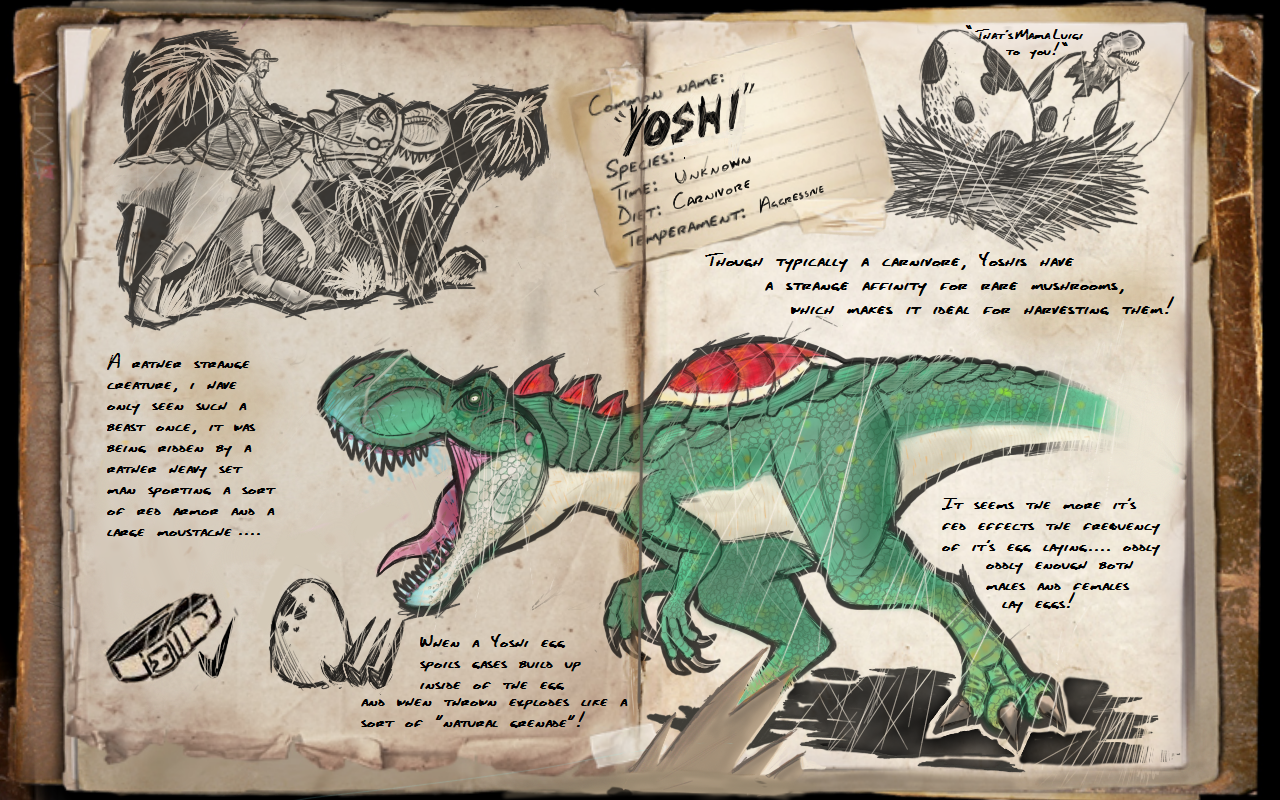 http://steamcommunity.com/sharedfiles/filedetails/?id=1170911081
Plant species-Z dossier! by Sir Novaraptor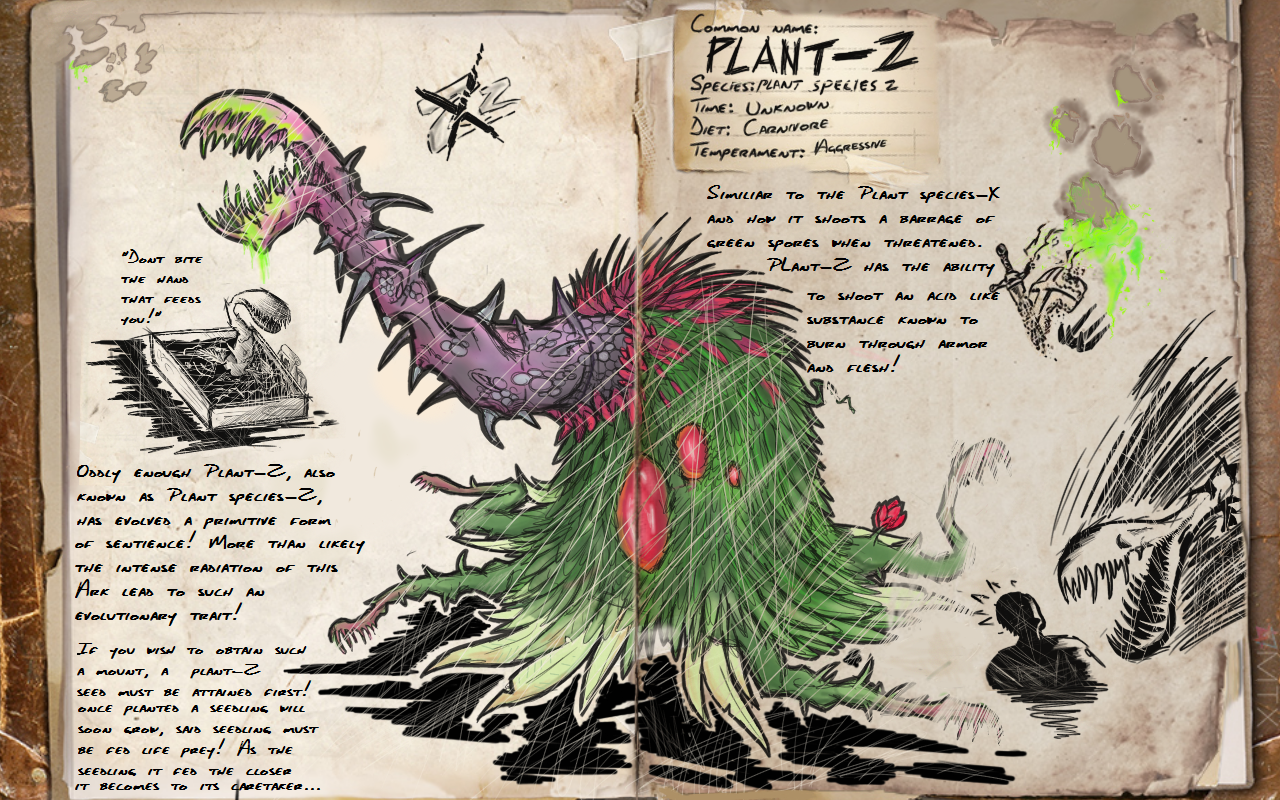 http://steamcommunity.com/sharedfiles/filedetails/?id=1170884877
Dossier: Tylosaurus by Scanova the Carnotaurus


http://steamcommunity.com/sharedfiles/filedetails/?id=1178163844
Dossier: Shastasaurus by Scanova the Carnotaurus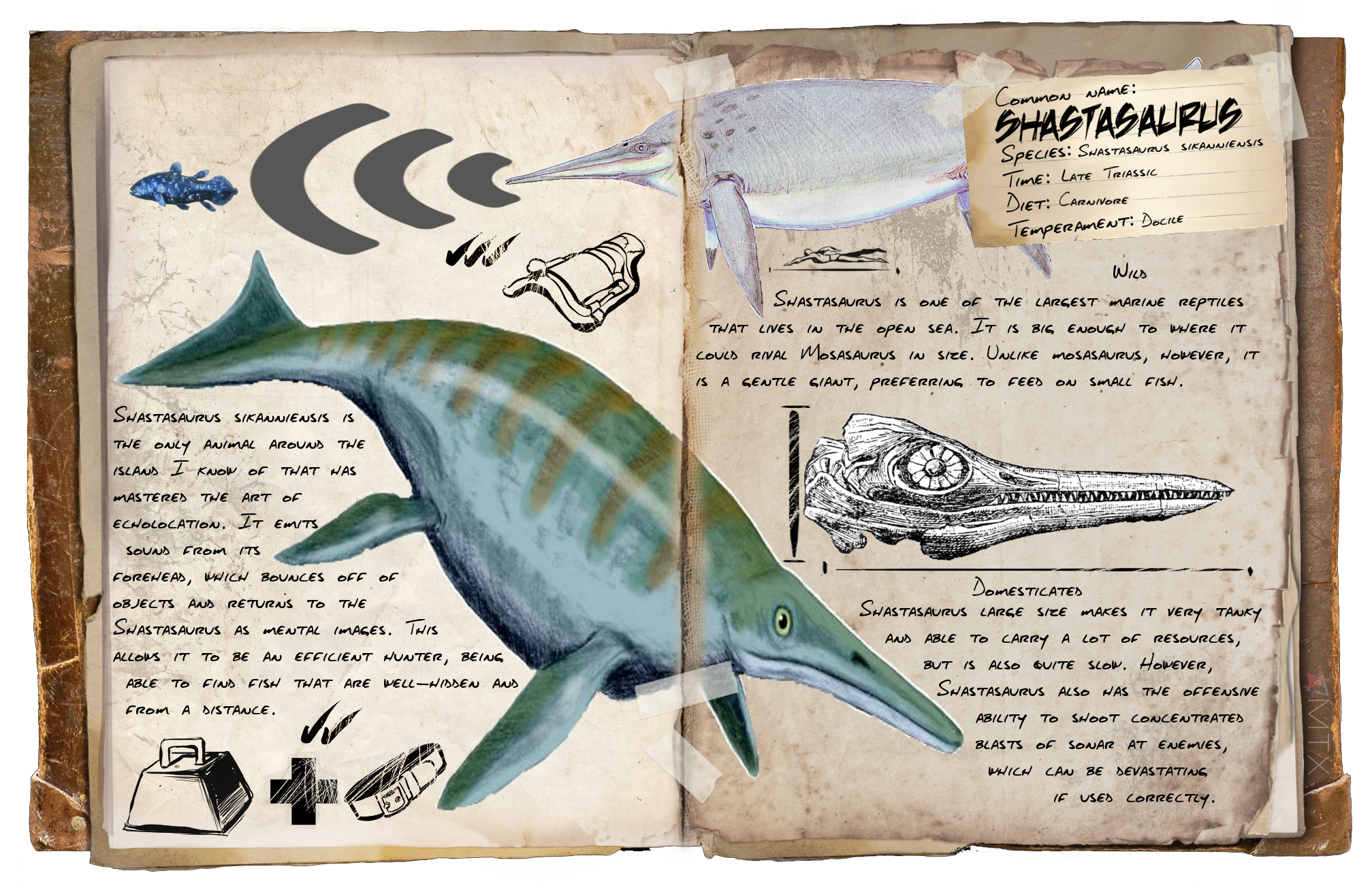 http://steamcommunity.com/sharedfiles/filedetails/?id=1178170503
Jersey Devil Dossier by KeyKey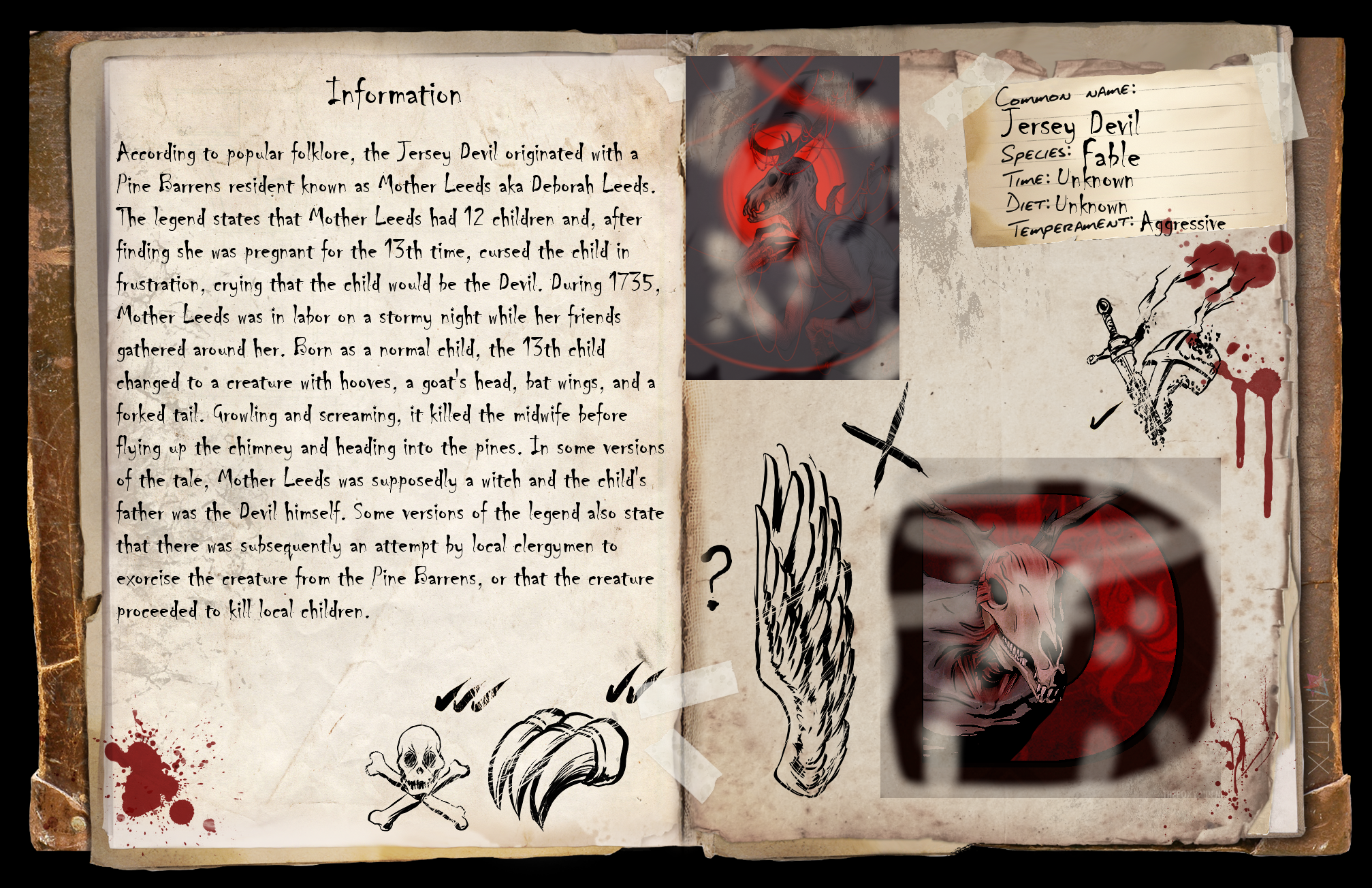 http://steamcommunity.com/sharedfiles/filedetails/?id=1173053749
That's it for this post guys! As always if you've got anything to share please get in touch and be sure to follow us on:
Twitter: twitter.com/survivetheark
Facebook: facebook.com/survivetheark
Reddit: reddit.com/r/playark
Instagram: instagram.com/survivetheark
All the best,
Studio Wildcard
Edited by Jen
---
2

1