Mod Contest Update and Community Crunch 41!
Welcome to the 41st issue of the Community Crunch! To those unaware this is a topic which primarily consist of content to share, made by the community, for the community! As well as any little changes I want to make survivors aware about, which happen within our community ;).
Survivors!
Earlier this year we were thrilled to announce the first challenge for modders with our very first ARK International Mod Contest! Putting content creators, new and old, to the test through making their own ARK Mod.
Contest Extension!
The initial submission period has now changed due to work taking place on another major announcement this week, so we will be extending the entry-period for contests for a little longer. The new date for submissions ending period is the following:
·         Submission: April the 1st
This means that now you'll have more time to work on your ARKs, nifty items, customized creatures or gameplay modes! We're very excited and cannot wait to see it all. For those of you who want to take part in the contest, there's still time! 
To start developing your ARK mod, use the ARK Dev Kit, a streamlined version of the UE4 Editor, to simplify the creation and sharing process of ARK: Survival Evolved which is available to download now for free via the Epic Games Launcher at http://www.unrealengine.com.
All entries must be submitted here by the final submission date and the winners will be announced on May the 15th 2016, after finalist voting, spotlight and judging rounds.
And here's what you've got a shot at winning…
Mod Contest Prizing
Fifteen (15) prizes will be awarded. 1st through 5th places for each category (Best Mod, Best Map, and Best Total Conversion): 
1st Place: $10,000 in each category 
2nd Place: $5,000 in each category 
3rd Place: $3,000 in each category 
4th Place: $2,000 in each category 
5th Place: $1,000 in each category
So good luck to all Survivors who enter, we simply cannot wait to see what you cook up! (Existing Mods/Maps/TC's and previous Contest winners are, of course, welcome to enter!) 
Primitive+ Developers Blog from our Community Mod Liaison, Cedric!
Hey fellow survivors!  I've been busy brainstorming on new things to aid you in your quest to survive out there on the island.  The past few weeks have been great and the feedback I'm getting is invaluable.  I want to remind everyone that Primitive+ will have stability issues and the official servers are subject to more instability than the traditional ARK game.  Why?  It's a total conversion that changes the way ARK operates at it's core.  Also because I make mistakes.  It's easy to think that because it has "official" servers that it's invulnerable to hiccups and bumps along the road.  As Primitive+ matures, you will see it become much more stable and bugs/issues will be minor rather than major.  But make no mistake, while it may be a rocky ride at times it will be one of the best roller-coasters you'll ever ride
To keep up with the fast pace of the mod, I've started a https://trello.com/b/l8cnNQ04/primitive to help you keep track of what I'm working on.  It's really the only way I know what I'm working on!  That will always be the most up to date information you can find.  In addition, I started a Reddit page for fans to share some of these awesome primitive setups I've been seeing.  Feel free to share some of your tips for adjusting to the Primitive+ lifestyle.  And if you still want more, I've also started a Discord where you can come and hang out!  I think those that have been following this mod know my passion for seeing it become the only primitive experience.
In future blogs, I'll be bringing you behind the scenes access to some of the new things that will be added to the mod.  You'll be seeing some of the art and the inspiration for the content that's being added.  Coming soon you will be able make a new longbow, bake cookies, and even make a little mead with all that honey you've been hoarding.  Oh, and be sure to take care when cooking all those new delicacies.  You never know, you could find yourself ill and in need of a remedy ;-).  Until next time…
Ced
Fan Feature
SurvivingtheARKcast - A Community Podcast!
http://survivingthearkcast.libsyn.com/
Winter Is Coming - Mod trailer by GamerPerfection for Clipz's The Ark Game of Thrones Mod!
Mod details: http://steamcommunity.com/sharedfiles/filedetails/?id=642114461
Metatrox's Fanmade Dossier Template!
You can grab his awesome dossier template here: http://www.mtxgaming.com/ark-dossier-template.html
ARK: Survival Evolved - 12 Hours of Farming… by ThickFreedom
Domtheduck's Aviary!
Trix2806's Carno Geme!
Pimp My Dodo Metal Armour by Papukaijah!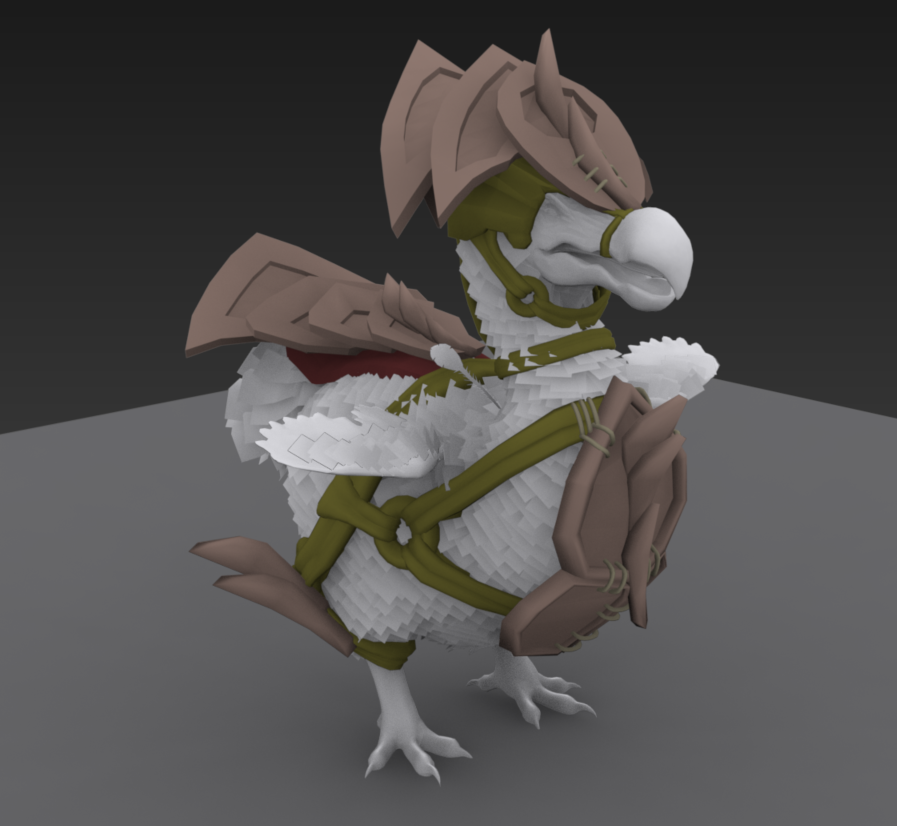 Source: http://steamcommunity.com/sharedfiles/filedetails/?id=641591048
With an upcoming bonus to look forward to as well…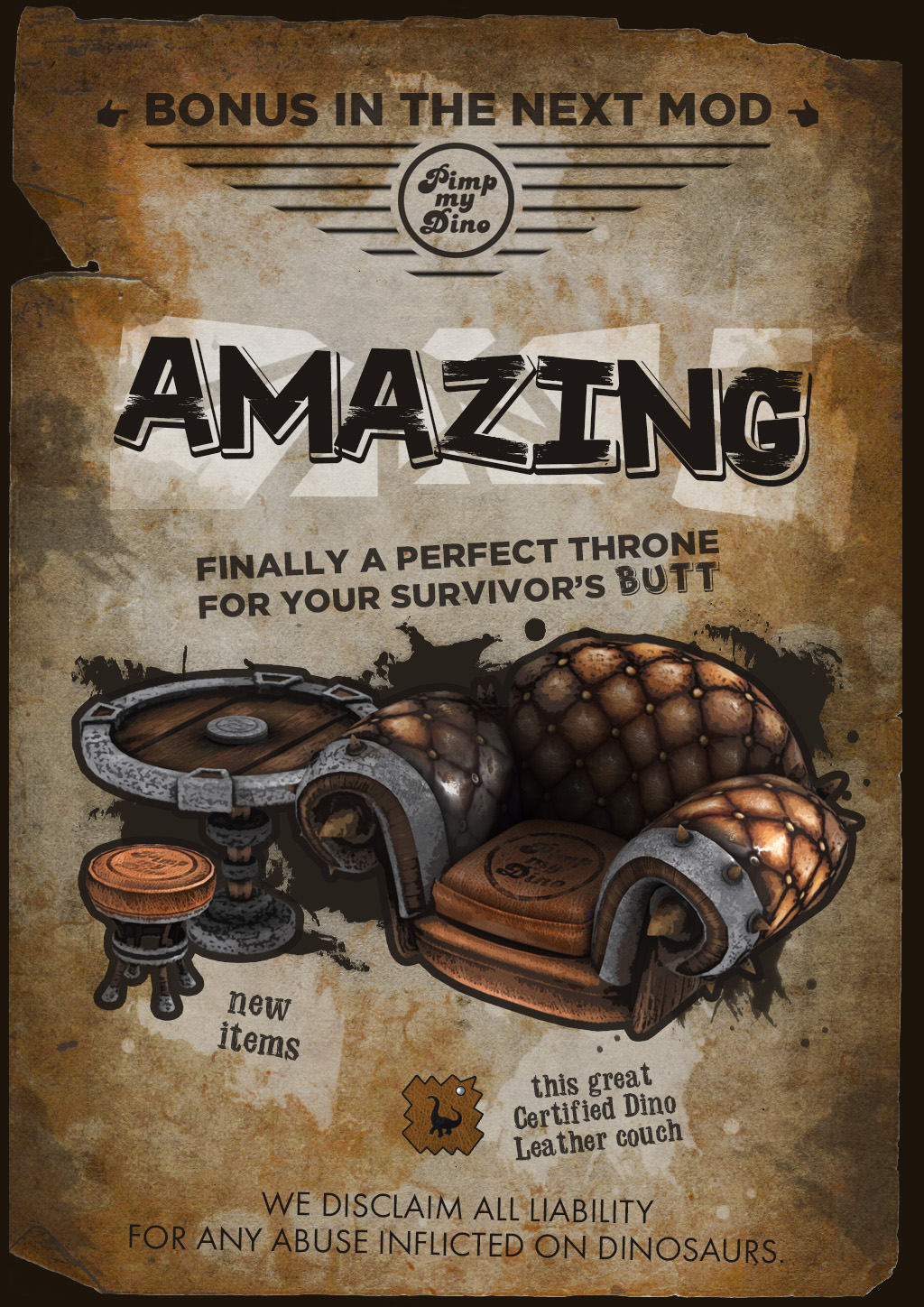 Source: http://steamcommunity.com/sharedfiles/filedetails/?id=638538552
Sharkcat's Primal Tiger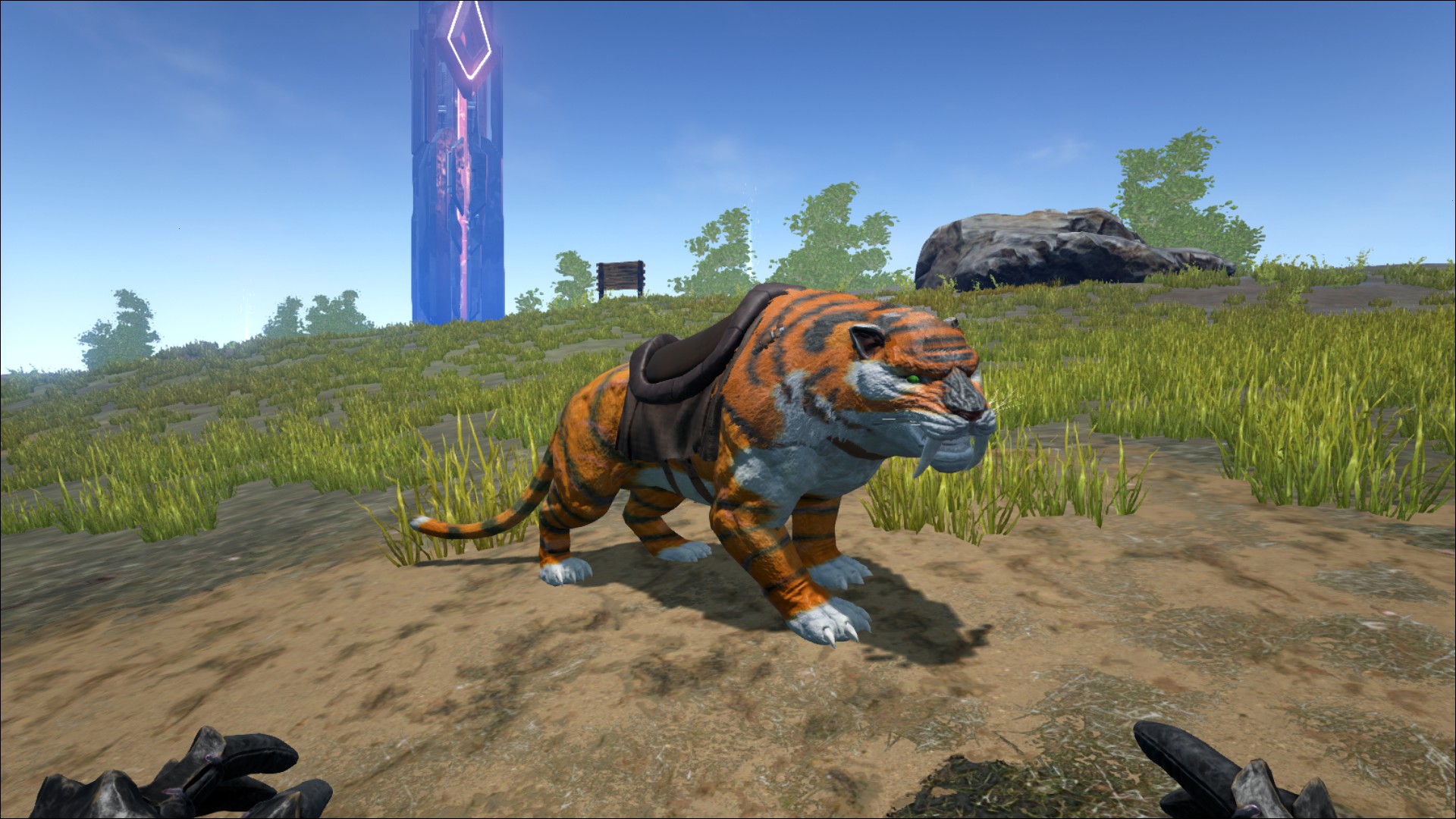 Source: http://steamcommunity.com/sharedfiles/filedetails/?id=639373148
Bionic T-Rex Sketch and T-Rex Timelapse Video by Larry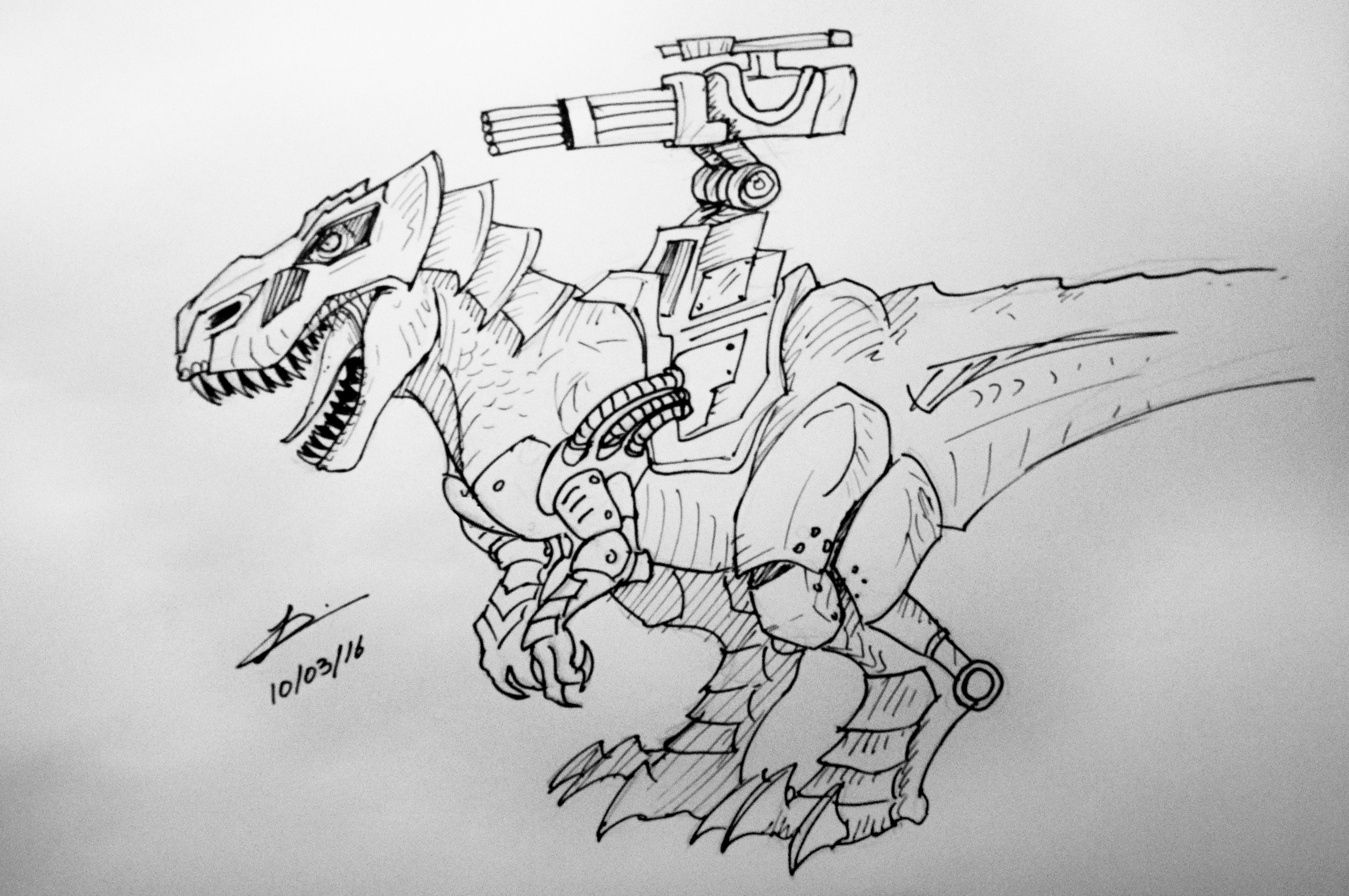 Source: http://steamcommunity.com/sharedfiles/filedetails/?id=642395724
Saurischia Theropoda Karnivor by Gunsmoke™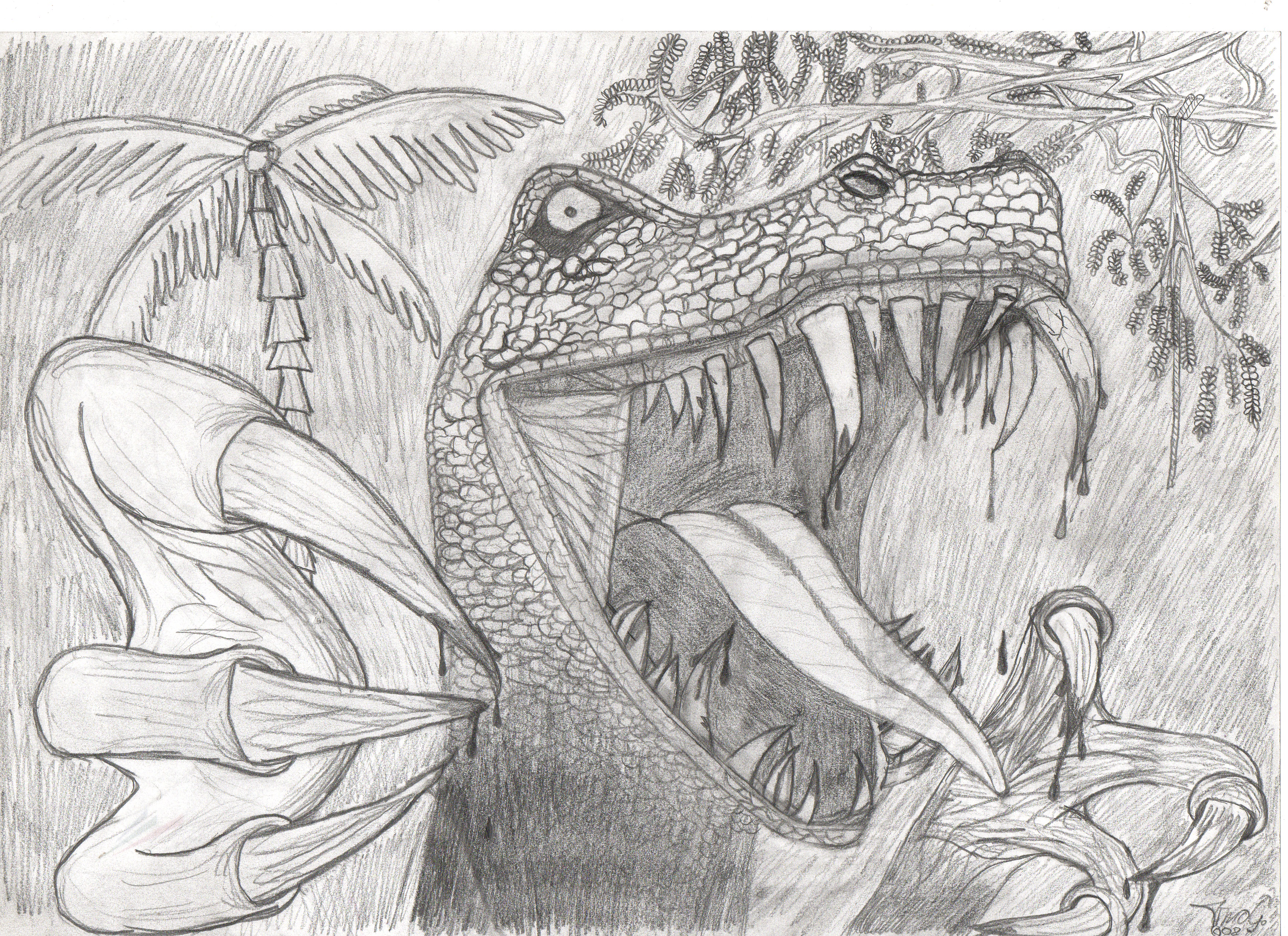 Source: http://steamcommunity.com/sharedfiles/filedetails/?id=639604335
Fanmade Dosser: Ambul by Screkstoff
Source: http://steamcommunity.com/sharedfiles/filedetails/?id=640853985
Fanmade Dosser: Kraken by Shadlos
Source: http://steamcommunity.com/sharedfiles/filedetails/?id=640500770
Fanmade Dosser: Machimosaurus by Shadlos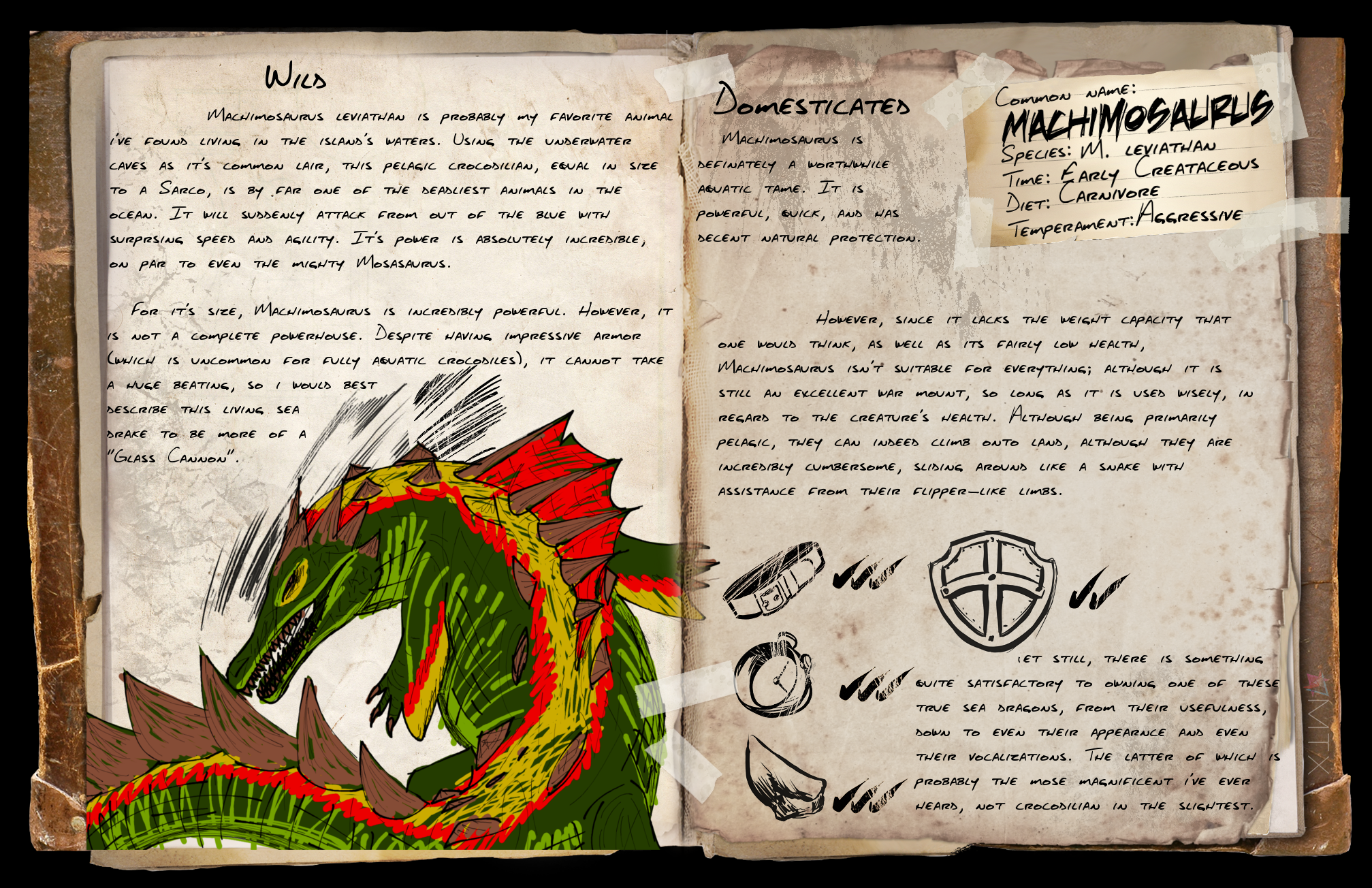 Source: http://steamcommunity.com/sharedfiles/filedetails/?id=644973697
Fanmade Dosser: Onchopristis by Shadlos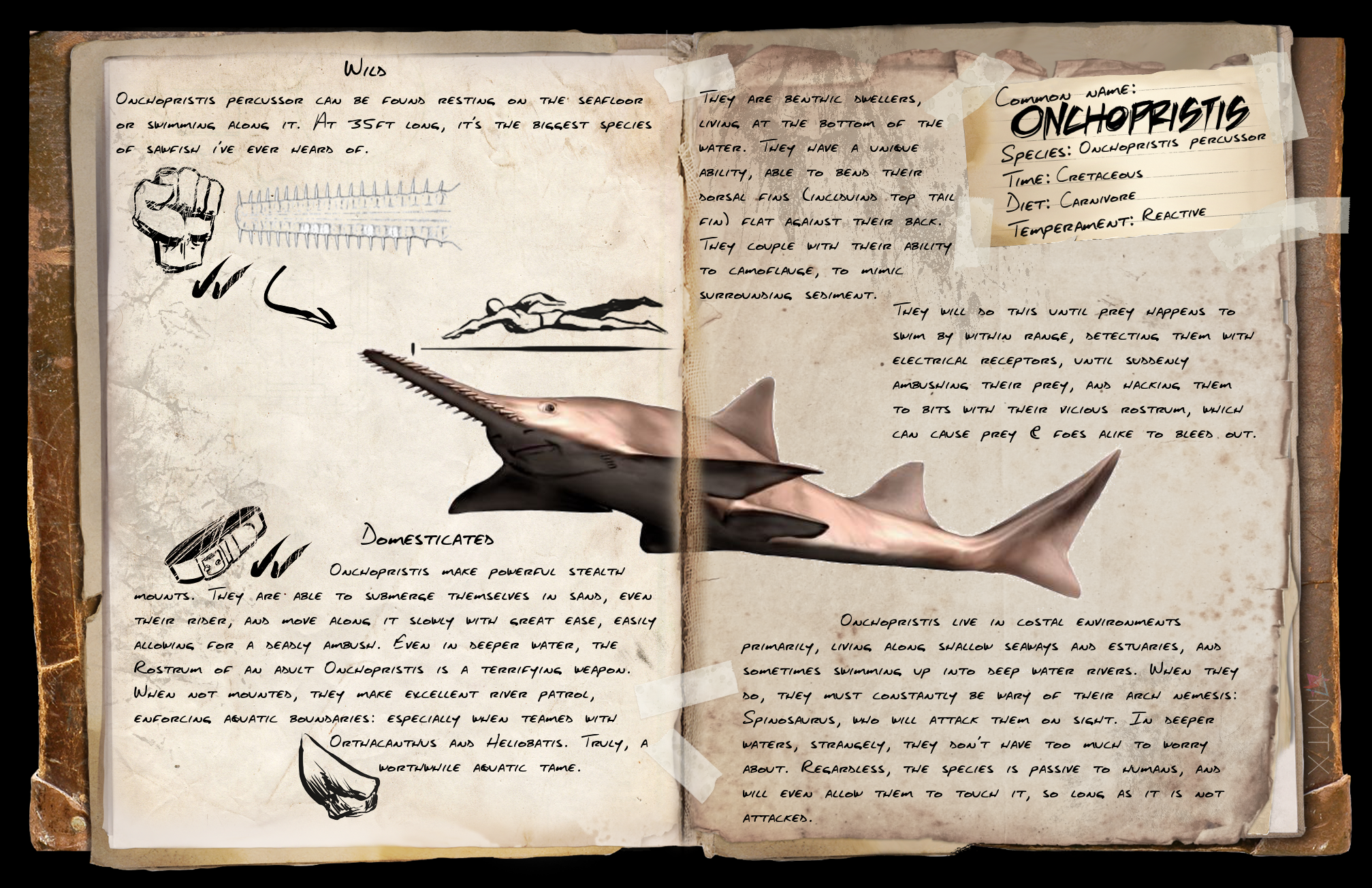 Source: http://steamcommunity.com/sharedfiles/filedetails/?id=642666032
Fanmade Dossier: Tupuxuara by Shadlos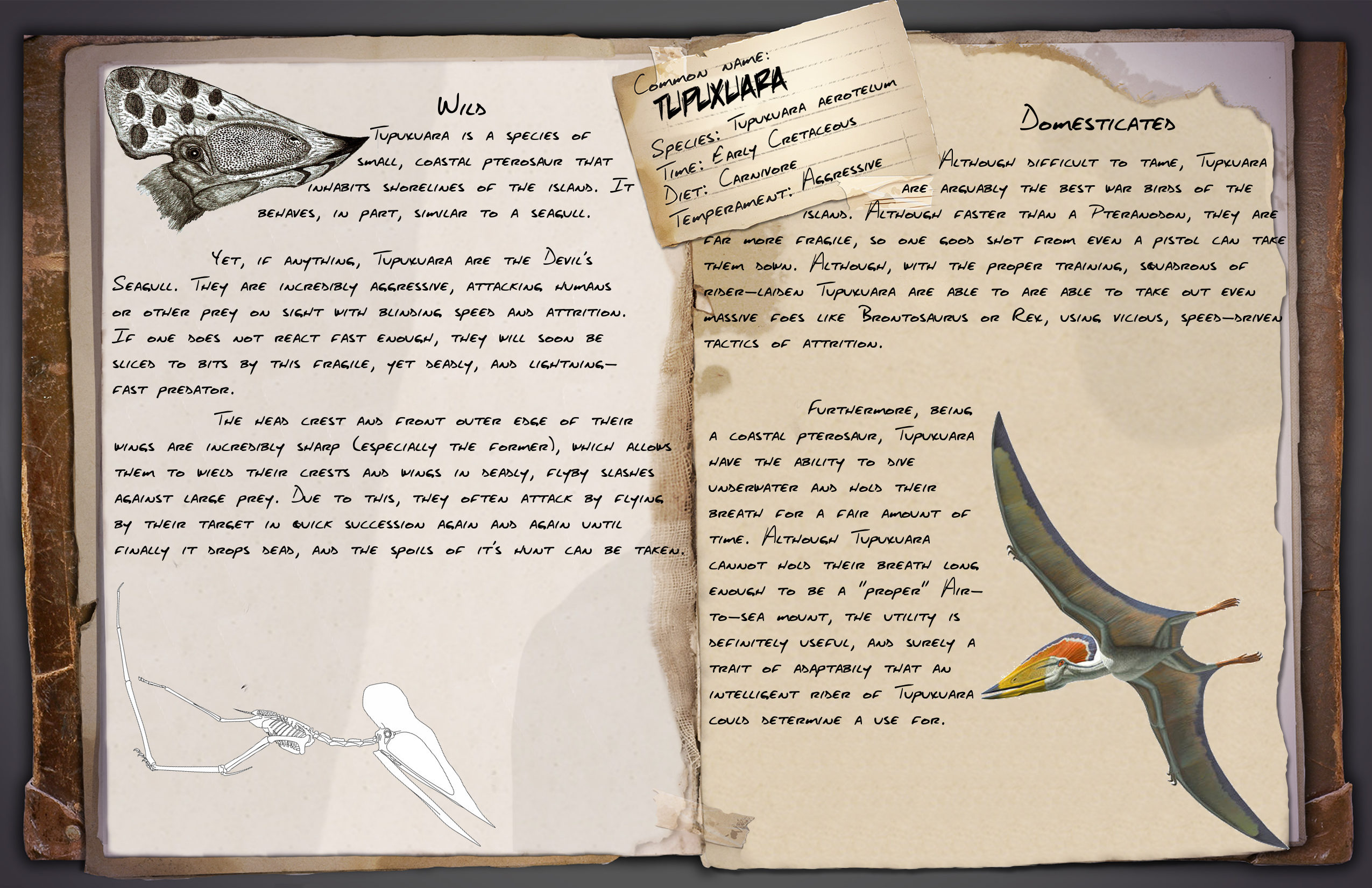 Source: http://steamcommunity.com/sharedfiles/filedetails/?id=641392167
Fanmade Dossier: Kentrosaurus by Scriffignano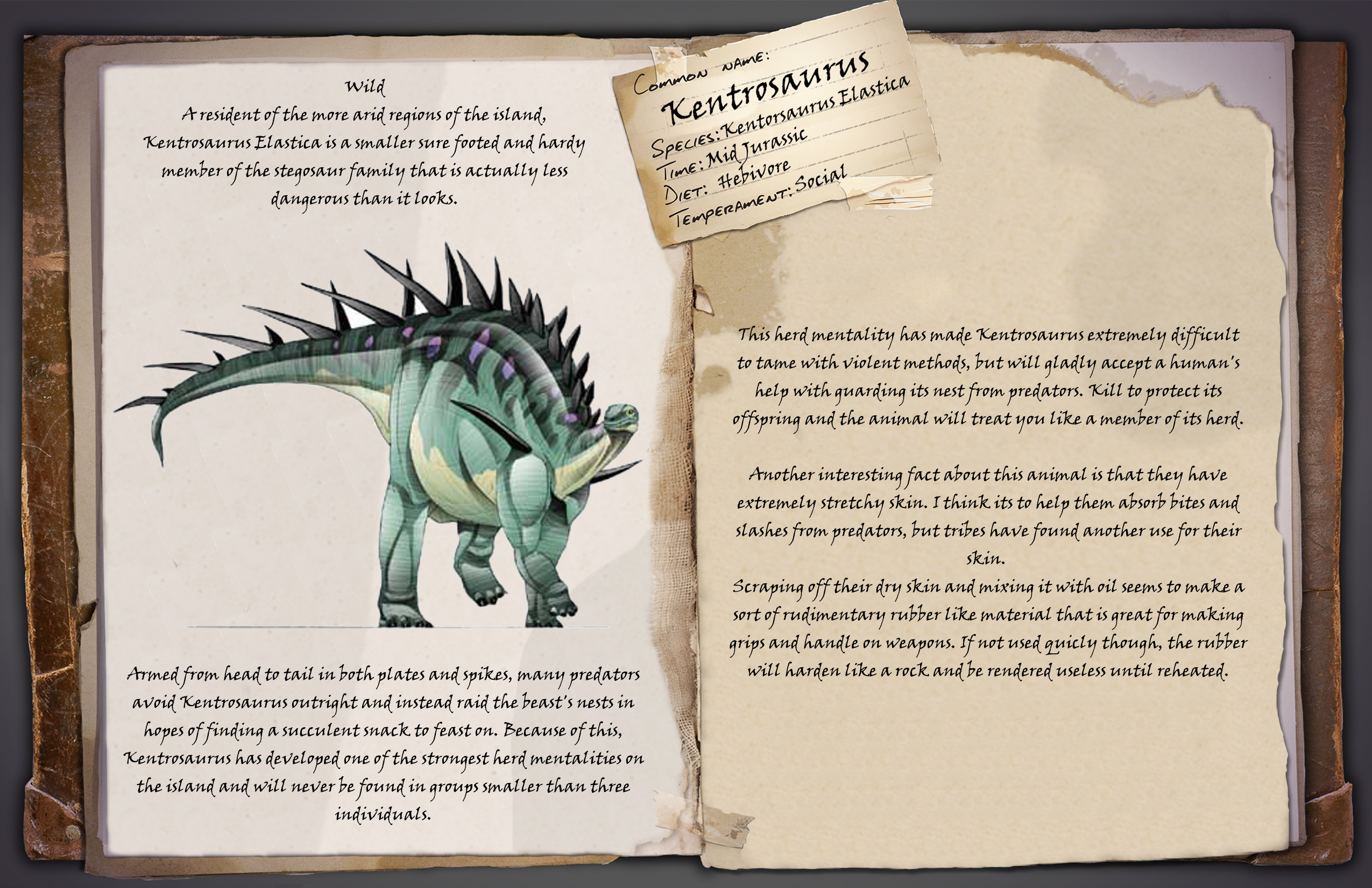 Source: http://steamcommunity.com/sharedfiles/filedetails/?id=643381058
Community Contests!
ARKitect
This is an award given to Survivors to celebrate the amazing structures you build. These bases are judged based upon a number of different factors such as their creativity, uniqueness, how fun of a base it is, the difficulty of building it, the functionality it provides and much more!
The ARKitect for Community Crunch 41 is..
It's a tie! We had a lot of fantastic entries again and our two winners for this Crunch are:
Valoule for his Fluffy Machine!
Full album: http://imgur.com/a/0cfWv
And..
Fresonis for their Round Tower!
They've even kindly included a guide on how to build it!
Fantastic work guys! Close one too. We'd also like to give an honourable mention to the following Survivors for their awesome arkitecture work!
FataL1ty's Statue of Liberty!
The Lime Inc for their Fallsview Shopping Center and Trading Post 
Be sure to check out the other entries in our contest thread below, there's loads of great videos to see!
ARKArt
This is an award given to survivors who have created beautiful work of art for that week! As always, the artwork is not being judged on the quality of the screenshot or the graphical settings used, but instead what you have managed to draw and produce in game.
The ARKArtist for Community Crunch 41 is…
± for..
Resting by the campfire
Fantastic work Mr. ±! 
We'd also like to give an honourable mention to the following Survivor for their ARKArt!
Okim for..
Ray the Spino!
Thank you for all the entries this week guys! Congratulations to all our winners and if you'd like to take a look at what all the survivors submitted, you can do so here:
Workshop Spotlight!
Workshopper: Skellig
Total Conversion: Otherworld - http://steamcommunity.com/sharedfiles/filedetails/?id=631838798
Hey! Thanks for joining us! Could you introduce yourself to the community and let us know about the mods you're working on?
Quote

My name is Paul, my nickname is Skellig and I am currently working on "Total Conversion: Otherworld"
For those who haven't heard of the Otherworld, do you think you could tell us what it is? 
Quote

When my friend and I started coming up with the concept, we were inspired by the idea of Tower Defense and cooperative games. We wanted to make survival, providing teamwork. With each wave the need to unite with other players becomes larger. When we created the map, we were inspired by DotA map.
How very exciting! We've been very keen to play these sort of mods for ARK. Big fan of the old WC3 mods so it's nice to see them starting to show up in our workshop! For someone who hasn't experienced this type of game mode yet, what can they expect to see playing through it?
Quote

You will be able to test yourself on the battlefield, where the advantage is not always on your side. It's a pretty unique experience. Some waves will make you really nervous. Your look appear picturesque landscapes, crumbling ruins and grisly cave.
That sounds like a lot of fun! From what we can see so far, it does look really cool. Tell us more about the combat. How many waves will players need to fight through? And after they have successfully completed all the waves, is the game complete or is there more to do?
Quote

There are 35 waves, each next is more dangerous than previous. Battling with them you will receive the necessary resources, for which you can create more powerful weapons and equipment. You can also build turrets, which will be very useful in the later stages of the game. All of these things will allow you to resist the next wave. If you complete all the waves the game will be over.
This sounds like an awesome experience and I cannot wait to try it out! What sort of modifications did you have to make for the game-mode? Are the dinos rebalanced? Stat adjustments? New weapons?
Quote

We have changed the balance of all dinosaur species. In this mode there is no herbivores. All dinosaurs, without exception, will crave your blood. We have made improvement for most weapons and armor in the game. Each modification has visual differences from weaker. Improvements really make you much stronger, dressed in the most improved outfit you will be able to resist even under the strongest hits, and your weapon will cause enormous damage. We have introduced a unique resource for crafting and weapon upgrades. Also you can receive souls from killing creatures in the special spawns, which you can use to summon tamed creatures. They will help you in the battle against the waves. Also in the game you can build turrets. We have removed the need to connect them to a power source. We also introduced some adjustments to organic turret. No need to put it on a crop plot, but now it needs seeds as ammo.
Sounds like a lot of work has gone into this so far, awesome! Do you plan on updating the total conversion or have you completed it? Planning any upcoming features?
Quote

We will improve our TC and aim to expand the features list. In following updates will be implemented 30 new waves, including both terrestrial and underwater creatures. We are gonna to fill the arena with water for these creatures. We are working on various kinds of new weapons and equipment. Also after completion of all the waves, some competition will be waiting for players, after which only the strongest one will get out from the Otherworld.
Fantastic! Really excited to see how the mod progresses. Tell us more about your experience with modding. How are you finding the process so far? How are you finding working with the ARK Dev kit?
Quote

This is our first mod, we have never used UE4 before. After reading a large number of documentation, we set to work and spent in the ARK DEV KIT lot of nights, learning its capabilities. ARK Dev Kit and UE4 generally provide a wide range of tools for modders.
Well for a first mod, this is a job well done! Keep it up guys! Do you have any tips for upcoming modders on what they can do when working with UE4 and ARK itself?
Quote

I would like to advise upcoming modders do not give up and do not be discouraged if something does not work. UE4 gives freedom for imagination, it is easy to learn and easy to use. You can make a reality of just any fantasy. The main thing is not to give up.
And finally, is there anything you'd like to end with before wrapping this up?
Quote

I would like to add that the development of our Total Conversion for ARK: Survival Evolved is quite time-consuming process that takes time, but it was worth it. We are happy that we have the opportunity to show people something of our own, and we hope they will appreciate it. If you have any suggestions to improve our mod, please leave them in the workshop page. Thanks for all the support and positive reviews about our work. We will continue to strive for you.
Awesome! Thanks a lot Skellig!
That's it for this week's Crunch guys! As always if you've got anything to share please get in touch and be sure to follow us on Twitter at @survivetheark - Facebook at www.facebook.com/survivetheark and Reddit at www.reddit.com/r/playark
Thanks everyone!
All the best,
Wildcard Jat and the ARK Survival Evolved Team
Edited by Jat
---