Community Crunch 89 & Eggcellent Adventure!
Hey Survivors! Welcome to the latest edition of the Community Crunch!
The Community Crunch is where we share important things going on with ARK, as well as host contests and showcase creations made by the community! Let's get started with some news.
ARK: Eggcellent Adventure Pt 2
The Eggcellent Adventure Part 2 is now live! 
PC Survivors can now experience the one-week-only "Eggcellent Adventure" Event! During this limited-time event, players can collect special "Bunny Eggs" across the ARK, which they can use in special recipes to craft bunny-themed items such as Bunny Ears, or even a Bunny Costume for the Procoptodon!
(Don't worry, the event will be making it's way to consoles in the next major version!)
Introducing the Yutyrannus!
Earlier this week we announced the latest new creature that'll be soon on the ARK. If you haven't seen it yet, where have you been?! We're nice though, so we'll let you have another look:
A new Dino Dossier has been revealed, this one is everyone's favourite fearsome feathered fearless fighter, the Yutryannus!
Workshop Wednesdays
Earlier this week Cedric post his first blog style post based on the ARK Workshop, featuring information about modding, the progress made by some of the sponsored mods, and in the future, you can expect to see all sorts from interviews, spotlights, and dev thoughts!
PlayStation 4 Sale [EU Region]!
Survivors can now pick up ARK: Survival Evolved, Scorched Earth, and the Survivor's Pack at a discounted rate on PS4 as part of the PlayStation 4 Easter sale. The discounts will run for the next 2 weeks!
Xbox One Sale [Worldwide]!
Survivors can now pick up ARK: Survival Evolved, Scorched Earth, and the Survivor's Pack at a discounted rate on the Xbox One as part of the Xbox Easter Sale. The discounts will run for the next four days!
ARK: Evolution Event Weekend!
Survivors across ALL Platforms will be receiving a special Evolution Event perk this weekend! It's already live now and will remain active until Monday the 17th of April at 12PM EST. All Official Servers will be undergoing this evolutionary change which includes:
1.5x Harvesting Rate
1.5x Taming Rate
1.5x EXP Rate
Reminder: this 1.5x bonus is on top of the 2x rates that are now standard on our official servers!
Community Contests!
Player Procedurally Generated Maps!
The Procedurally Generated Map system allows players to make their own ARK maps by determining a myriad of landscape options from the heights of mountains, depths of valleys, and the number of lakes, rivers or oceans, to the kinds of each biome they want, and more! Let's check out the entries for this weeks contest! This week's contest winner is... EXFIB0!
PGMapName=ProceduralARK20170415002002
PGTerrainPropertiesString=MapSeed=674;LandscapeRadius=1.0;Water Frequency=5.464133;Mountains Frequency=4.284921;Mountains Slope=1.338972;MountainsHeight=0.760205;Turbulence Power=0.0125;Shore Slope=1.0;WaterLevel=-0.72;GrassDensity=1.0;JungleGrassDensity=0.02;ErosionSteps=4;TreesGroundSlopeAccuracy=0.5;DepositionStrength=0.5;ErosionStrength=0.75;OceanFloorLevel=-1.0;SnowBiomeSize=0.559395;RWBiomeSize=0.097248;MountainBiomeStart=-0.640841;MountainsTreeDensity=0.01;JungleBiomeStart=-0.632418;IslandBorderCurveExp=4.0;MaxSawnPointHeight=0.1;SnowGrassDensity=0.25;MountainGrassDensity=0.05;SnowMountainGrassDensity=0.15;UnderwaterObjectsDensity=0.5;SnowMountainsTreeDensity=0.01;TreeDensity=0.003;JungleTreeDensity=0.66;RedWoodTreeDensity=0.35;SnowTreeDensity=1.0;RedwoodGrassDensity=0.1;ShoreTreeDensity=0.05;SnowShoreTreeDensity=0.025;DeepWaterBiomesDepth=-0.24;InlandWaterObjectsDensity=0.5;ShorelineStartOffset=0.01;ShorelineThickness=0.0015;MountainGeneralTreesPercent=0.1;TerrainScaleMultiplier=(X=1.0f,Y=1.0f,Z=1.0f);SnowBiomeLocation=(X=0.2f,Y=0.2f);RWForestBiomeLocation=(X=0.5f,Y=0.5f);NorthRegion1Start=(X=0.25f,Y=0.0f);NorthRegion1End=(X=0.416f,Y=0.5f);NorthRegion2Start=(X=0.416f,Y=0.0f);NorthRegion2End=(X=0.582f,Y=0.5f);NorthRegion3Start=(X=0.582f,Y=0.0f);NorthRegion3End=(X=0.75f,Y=0.0f);SouthRegion1Start=(X=0.25f,Y=0.5f);SouthRegion1End=(X=0.416f,Y=1.0f);SouthRegion2Start=(X=0.416f,Y=0.5f);SouthRegion2End=(X=0.582f,Y=1.0f);SouthRegion3Start=(X=0.582f,Y=0.5f);SouthRegion3End=(X=0.75f,Y=1.0f);EastRegion1Start=(X=0.75f,Y=0.0f);EastRegion1End=(X=1.0f,Y=0.333f);EastRegion2Start=(X=0.75f,Y=0.333f);EastRegion2End=(X=1.0f,Y=0.666f);EastRegion3Start=(X=0.75f,Y=0.666f);EastRegion3End=(X=1.0f,Y=1.0f);WestRegion1Start=(X=0.0f,Y=0.0f);WestRegion1End=(X=0.25f,Y=0.333f);WestRegion2Start=(X=0.0f,Y=0.333f);WestRegion2End=(X=0.25f,Y=0.666f);WestRegion3Start=(X=0.0f,Y=0.666f);WestRegion3End=(X=0.25f,Y=1.0f)
PGLastPreset=0
If you'd like to learn more about PGMs, please check out our quick start guide:
NVidia Ansel Photography Contest
Super Resolution Version: http://images.nvidia.com/ansel/SuperResolution/ARK-SuperResolution1/ARK__Survival_Evolved_HighRes_2016_09_01_-_14_38_36_55.html
ARK: Survival Evolved and the Scorched Earth Expansion Pack now include support for NVIDIA Ansel -- a revolutionary new way to capture in-game shots.  Compose shots from any position, adjust with post-process filters, capture HDR images in high-fidelity formats, and share the screenshots in 360 via a smartphone, PC or VR headset. 
Learn more about these features from the NVIDIA blog.
Now let's get to the contest!
There were 3 potential categories for survivors to enter their shots into and they were the following:
Three Categories
Super Resolution: These should be taken at 8x Super Resolution. Players can optionally use Depth of Field effects accessible in Spectator mode by pressing the [Delete] key.
Panoramic 360 Stereoscopic 3D: These should be taken at 4x Super Resolution,  in 360 Stereoscopic 3D mode. We will crop them to 2D for web display, while also providing the 3D version for viewing within VR display.
Freeform: Any settings, whacky and creative use of Ansel filters are encouraged. Adding humorous titles/captions in Photoshop is also acceptable for this category!
And now without further ado, here are your entries!
You'll want to click on the image title to be able to download the maximum size image, we've resized them for display purposes 
Super Resolution!
Winners!
Runner Ups!
Wolf Angelus - Vulture & Dragon 
Honourable Mentions!
EXFIB0 - The King Of The Island
Mantikoa - On The Hunt
Wolf Angelus - Arabian Village Night 
Wolf Angelus - Leaping into Action 
Panoramic 360 Stereoscopic 3D!
Winner!  
Honourable Mentions!
Freeform!
Winners!
Runner Ups!  
Honourable Mentions!
EXFIB0 - The Beast
Morgengrau - I'm coming for you... 
Starwolf23 - Fly in the Turtle Sky 
ARKVideo!
This contest is open to all types of video be they funny, epic, scenic, stories, whatever inspires you. Just a general reminder that they should remain safe for work, think of the children!
And without further ado, the ARKVideo for Community Crunch 89 is...
BEWARE THE RABID EQUUS! by Lame Wolf Productions
This is an award given to Survivors to celebrate the amazing structures you build. These bases are judged based upon a number of different factors such as their creativity, uniqueness, how fun of a base it is, the difficulty of building it, the functionality it provides and much more! 
And without further ado, the ARKitect for Community Crunch 89 is… 
EQUUS JOUSTING ARENA! ARK Jousting Arena Build - Ark Survival Evolved Castle Build by TagBackTV
We'd also like to give a shout out to the following survivors and congratulate them on being a runner up!
Ark Survival: Easter Basket House & Dino Pen (ARKitect Easter Special) by Wolf Angelus!
and...
Red Baron by Valoule!
If you'd like to check out all the entries, you can do so here:
Fan Feature
ATTACK OF THE CLONES by Lame Wolf Productions
THE TOWER BRIDGE BUILD!!- Ark Building Montage Monday EP 26 by RYANT1UM 
Ark Tek Base Tour with Talking by SimmerRebecca
Paracer Demolition Derby | S3E22 Pooptopia Annunaki Island | MeewMaw The Geeky Granny by MeeMaw TheGeekyGranny
Paraceratherium Base Tutorial :: ARK Building Guide :: How to Build a Mobile Platform Base by SWChris - Inspiring Creativity Through Gaming
KILLING THE RAREST ALPHA DINO💀 | ARK Survival Evolved [S3 EP24] by The Axe Man
Ark: Survival Evolved - Safari (PART 31) by GeeKy gAMer no.1
Epic PvP ARK Primitive Official by VargenSaphia
Redwood by WYF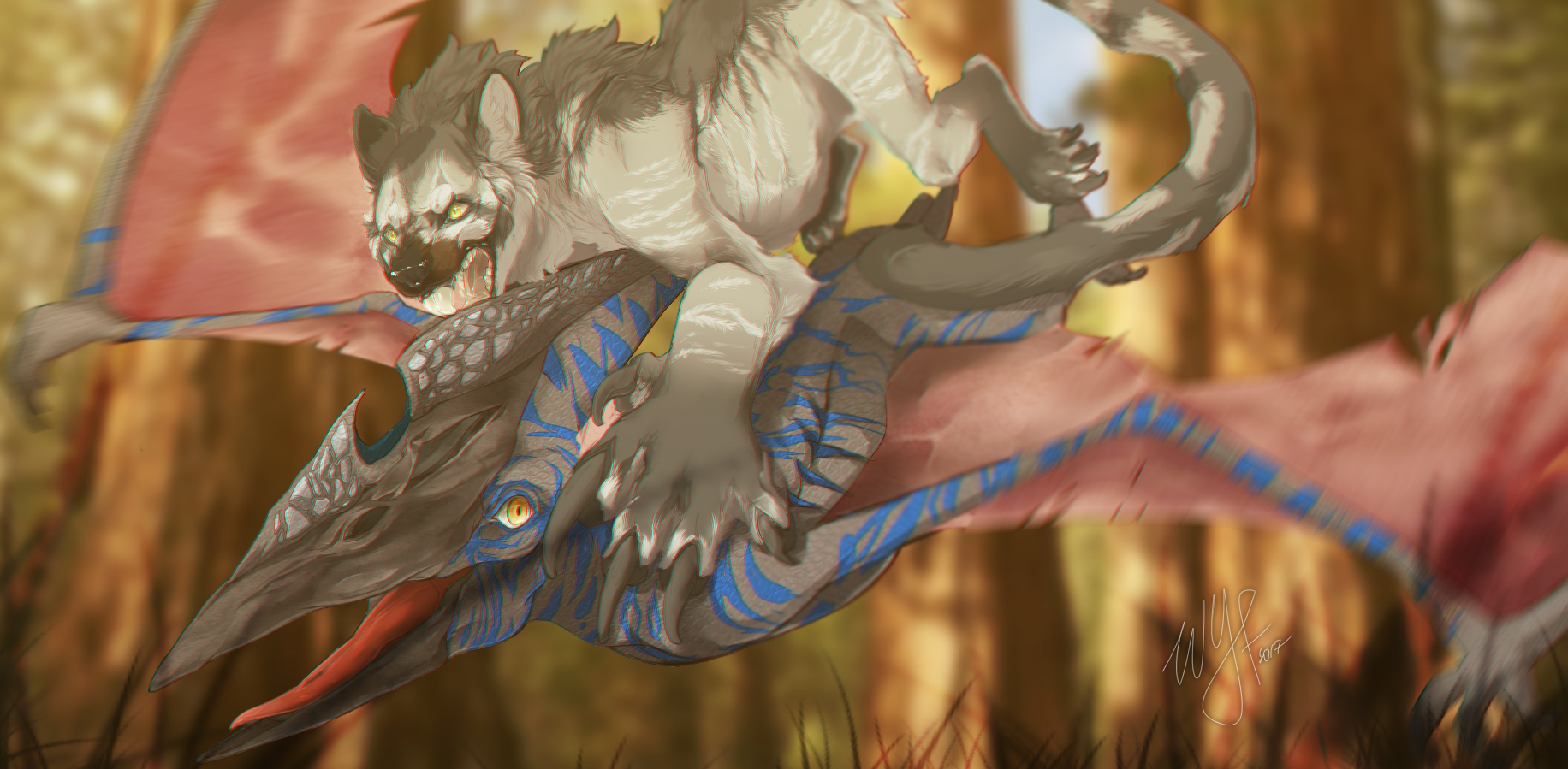 Source: http://steamcommunity.com/sharedfiles/filedetails/?id=900626906
Megalodon's attack by Akhoris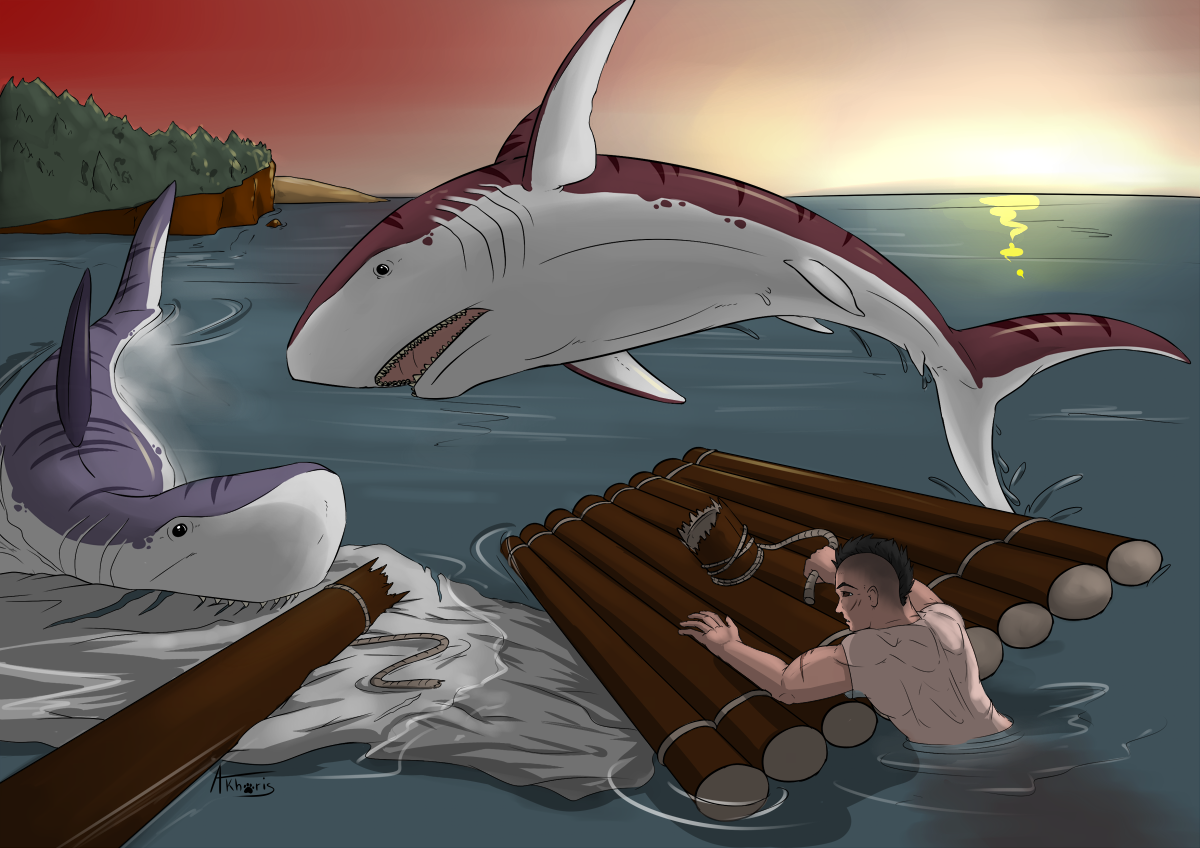 Source: http://steamcommunity.com/sharedfiles/filedetails/?id=903114423
BB the Chalico by Connisaur


Source: http://steamcommunity.com/sharedfiles/filedetails/?id=898911445
Troodon ark by Wyerex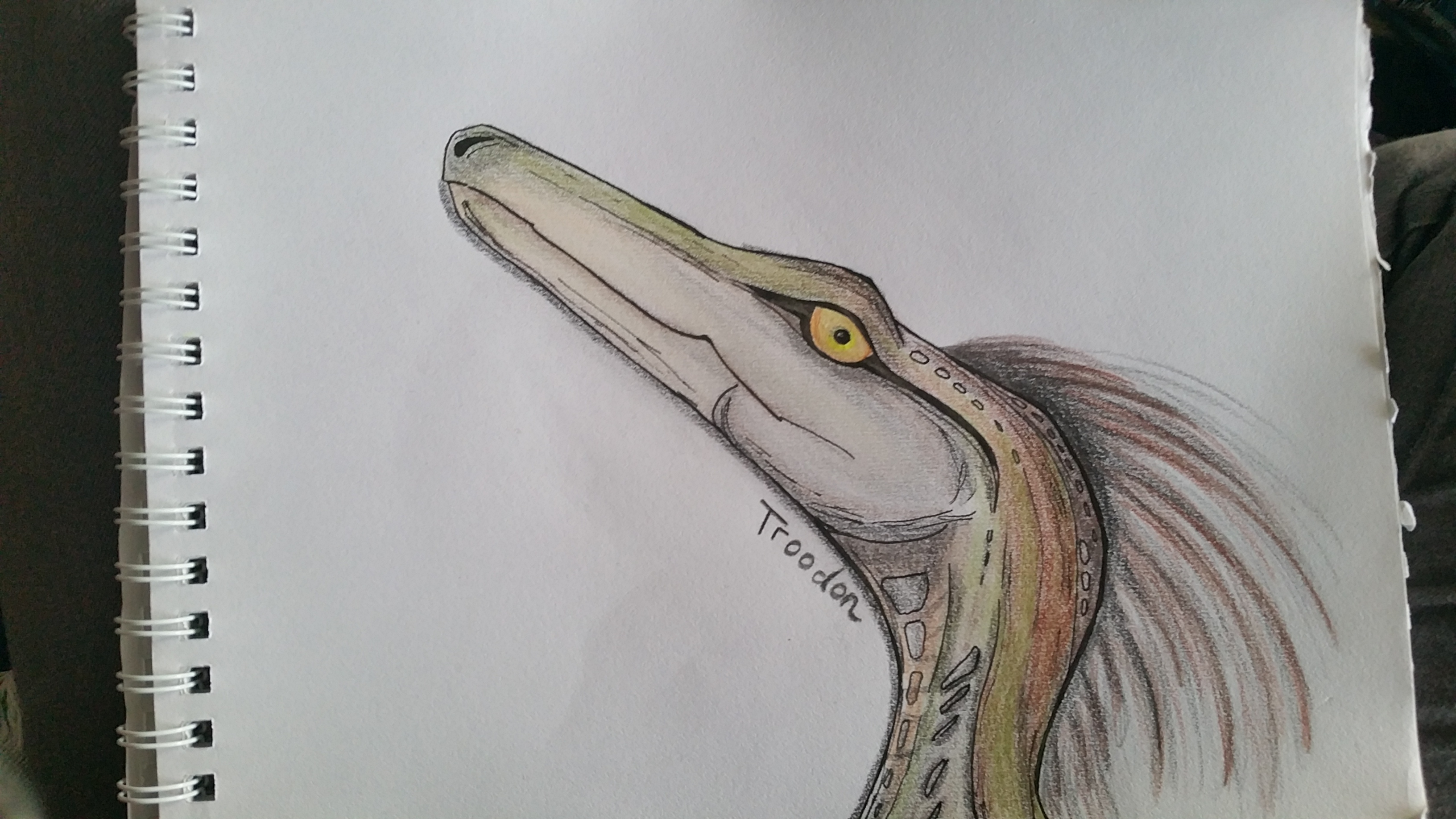 Source: http://steamcommunity.com/sharedfiles/filedetails/?id=901075728
Raptor by Wyerex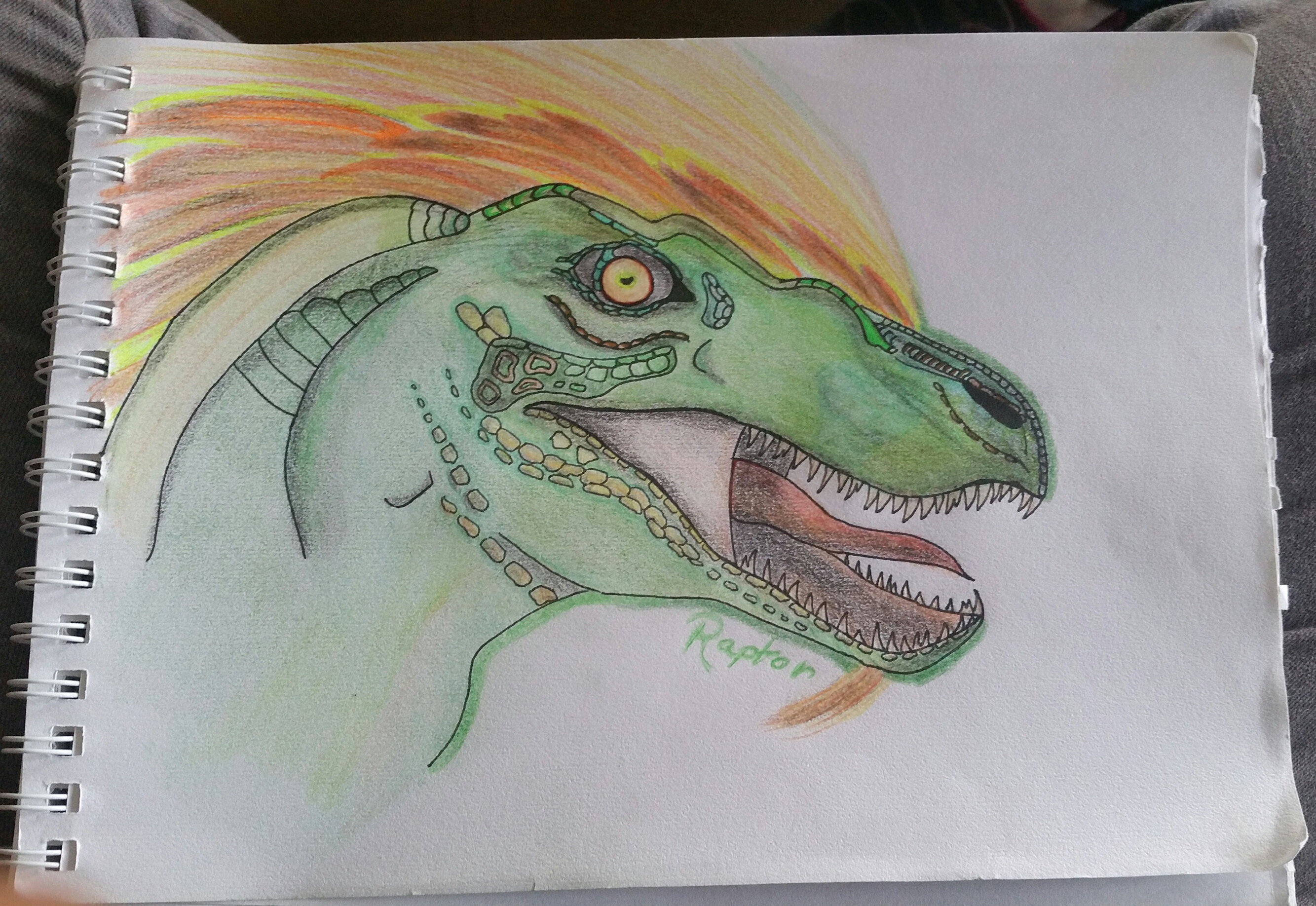 Source: http://steamcommunity.com/sharedfiles/filedetails/?id=900925526
Basilosaurus Taming... by iguana12345678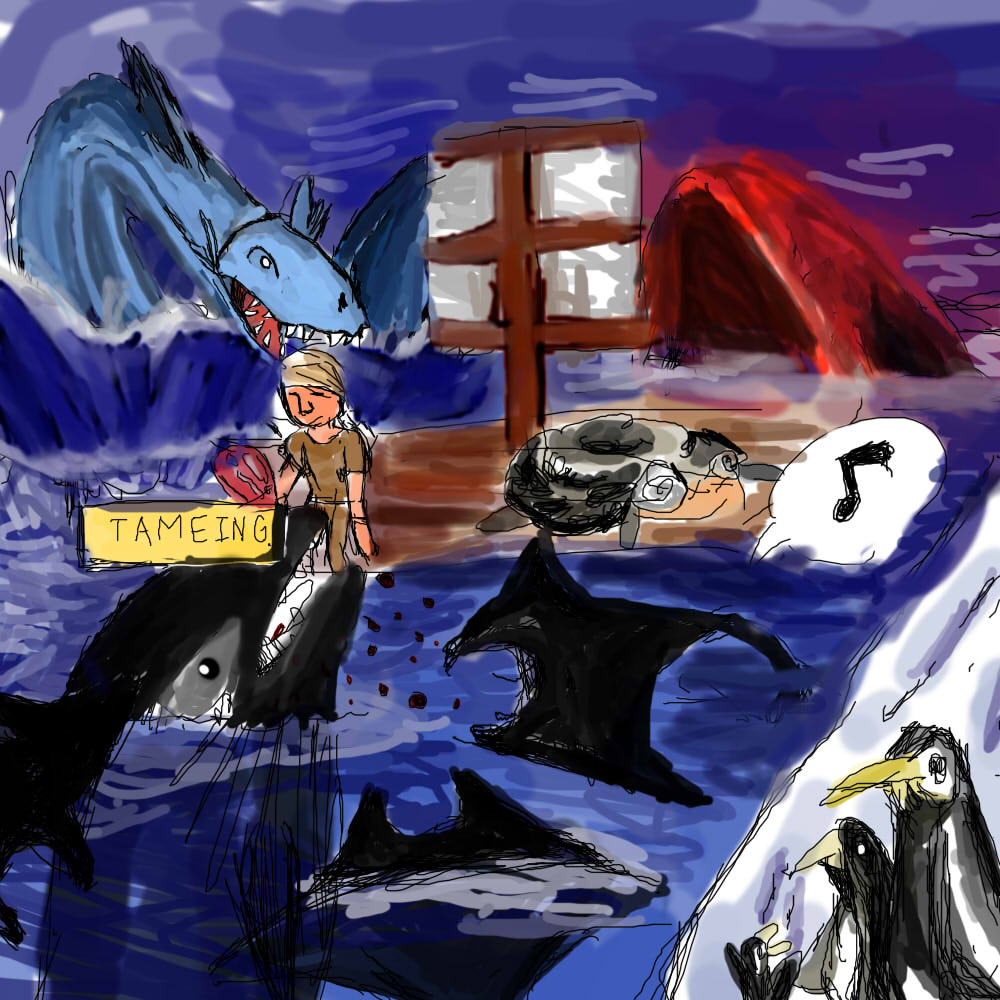 Source: http://steamcommunity.com/sharedfiles/filedetails/?id=902991645
Thery by Akhoris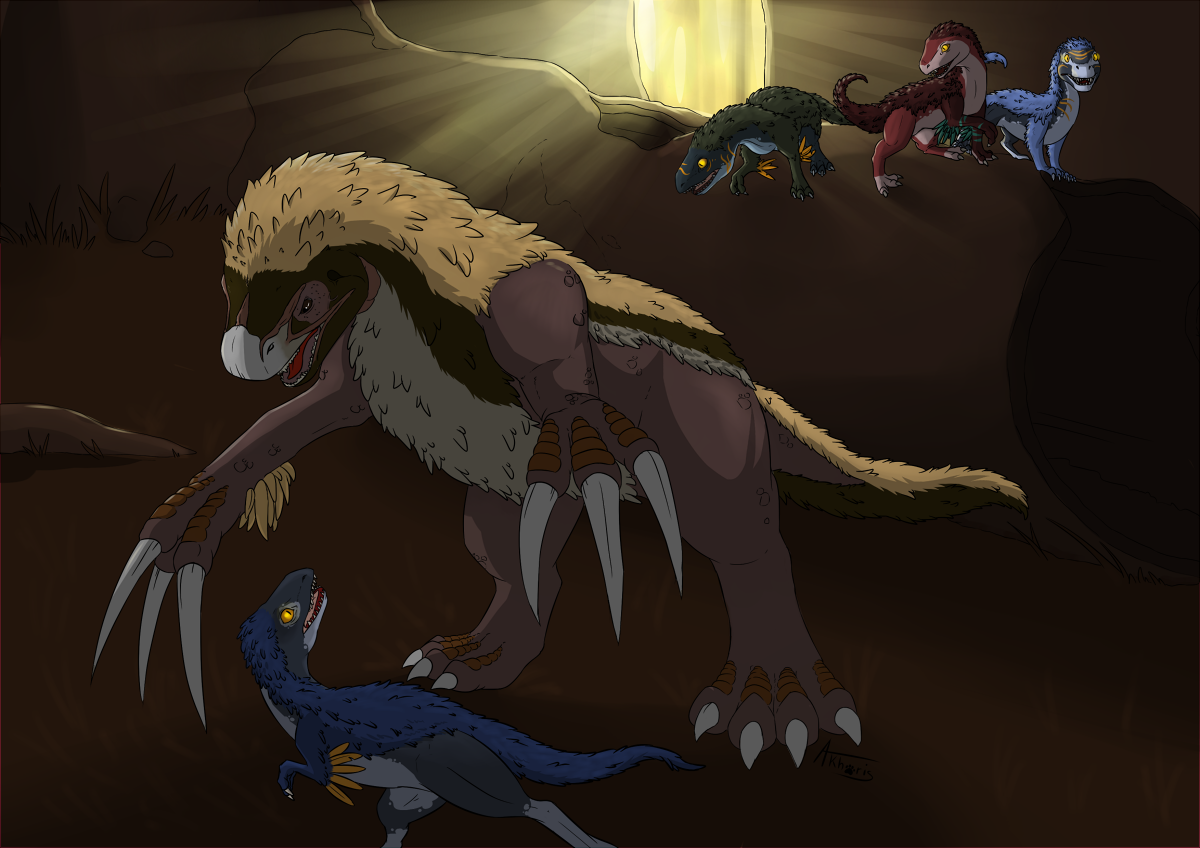 Source: http://steamcommunity.com/sharedfiles/filedetails/?id=894486484
Ark Vulture Portrait by Negative Wils the Milk Man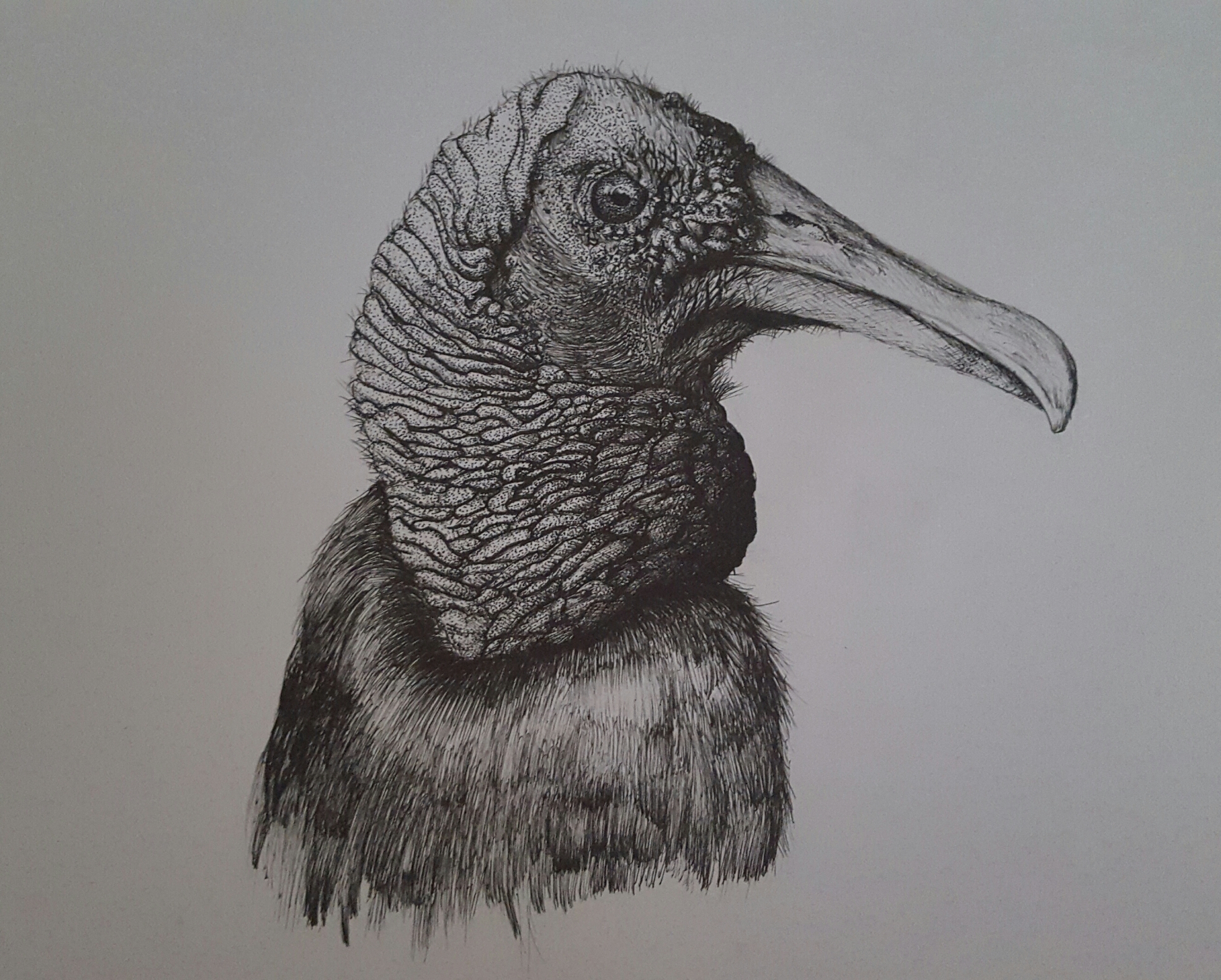 Source: http://steamcommunity.com/sharedfiles/filedetails/?id=905260687
Castoroides.... by iguana12345678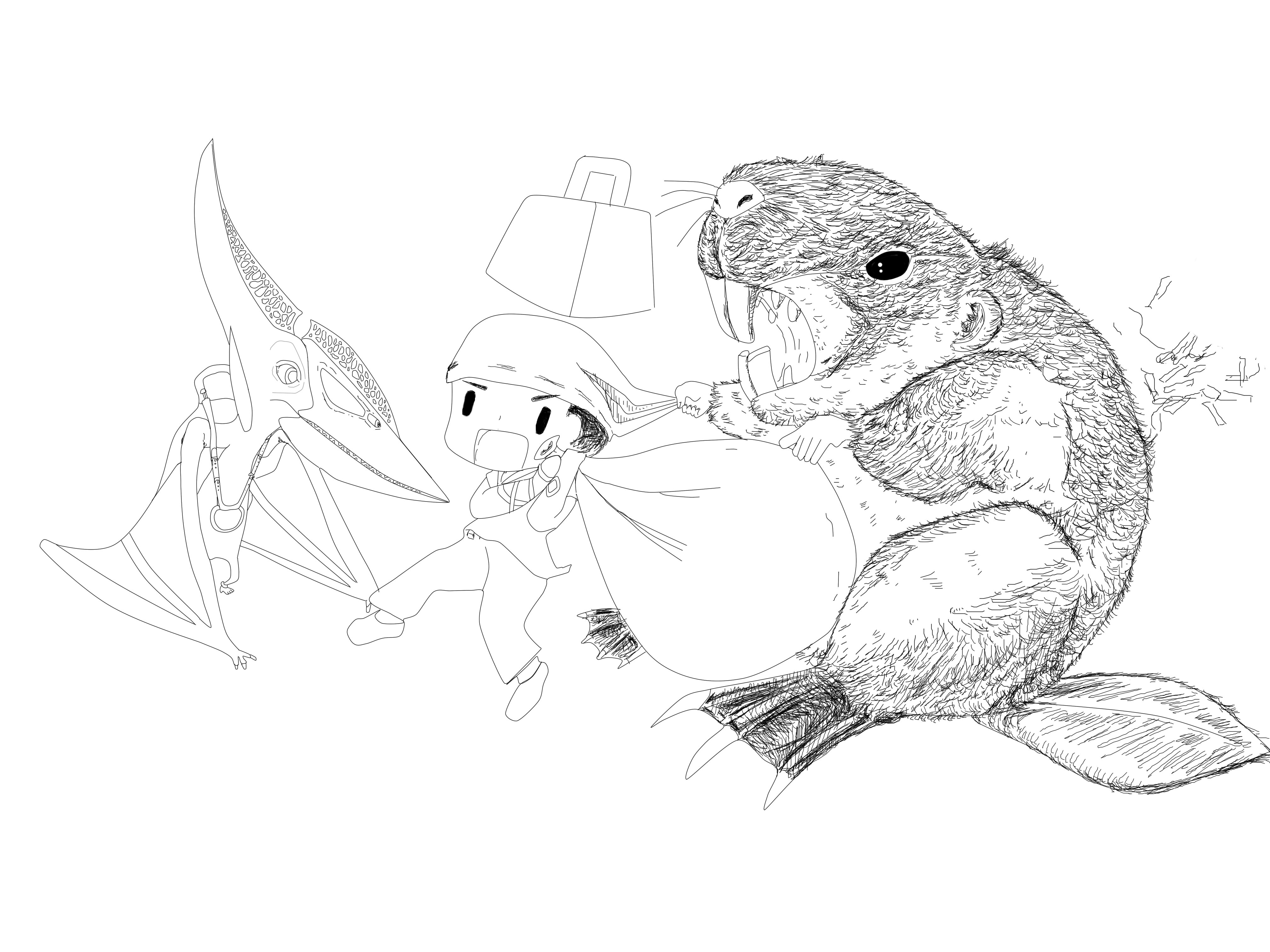 Source: http://steamcommunity.com/sharedfiles/filedetails/?id=903246414
REX by iguana12345678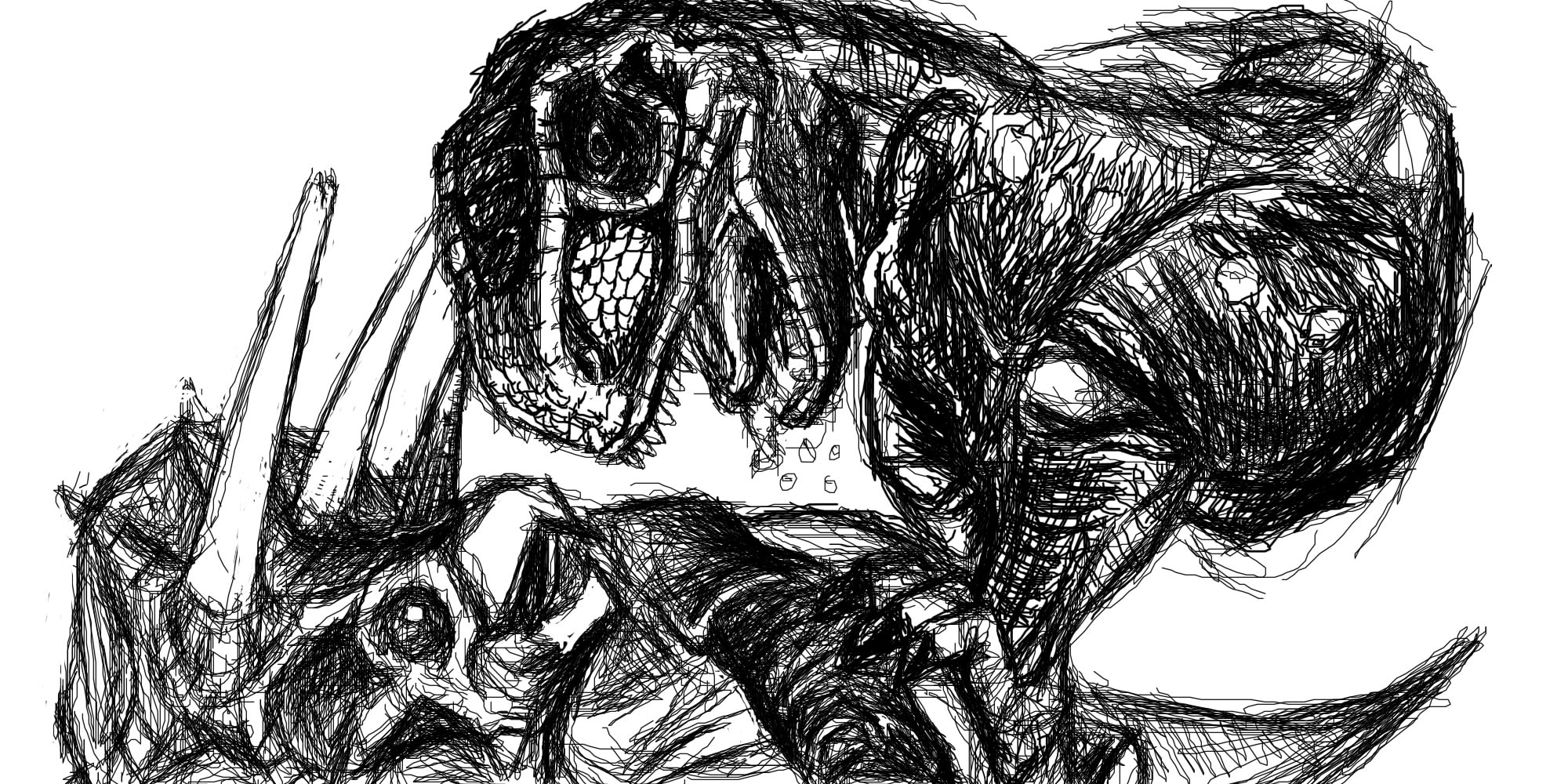 Source: http://steamcommunity.com/sharedfiles/filedetails/?id=904530590
Mohikan Guild by iguana12345678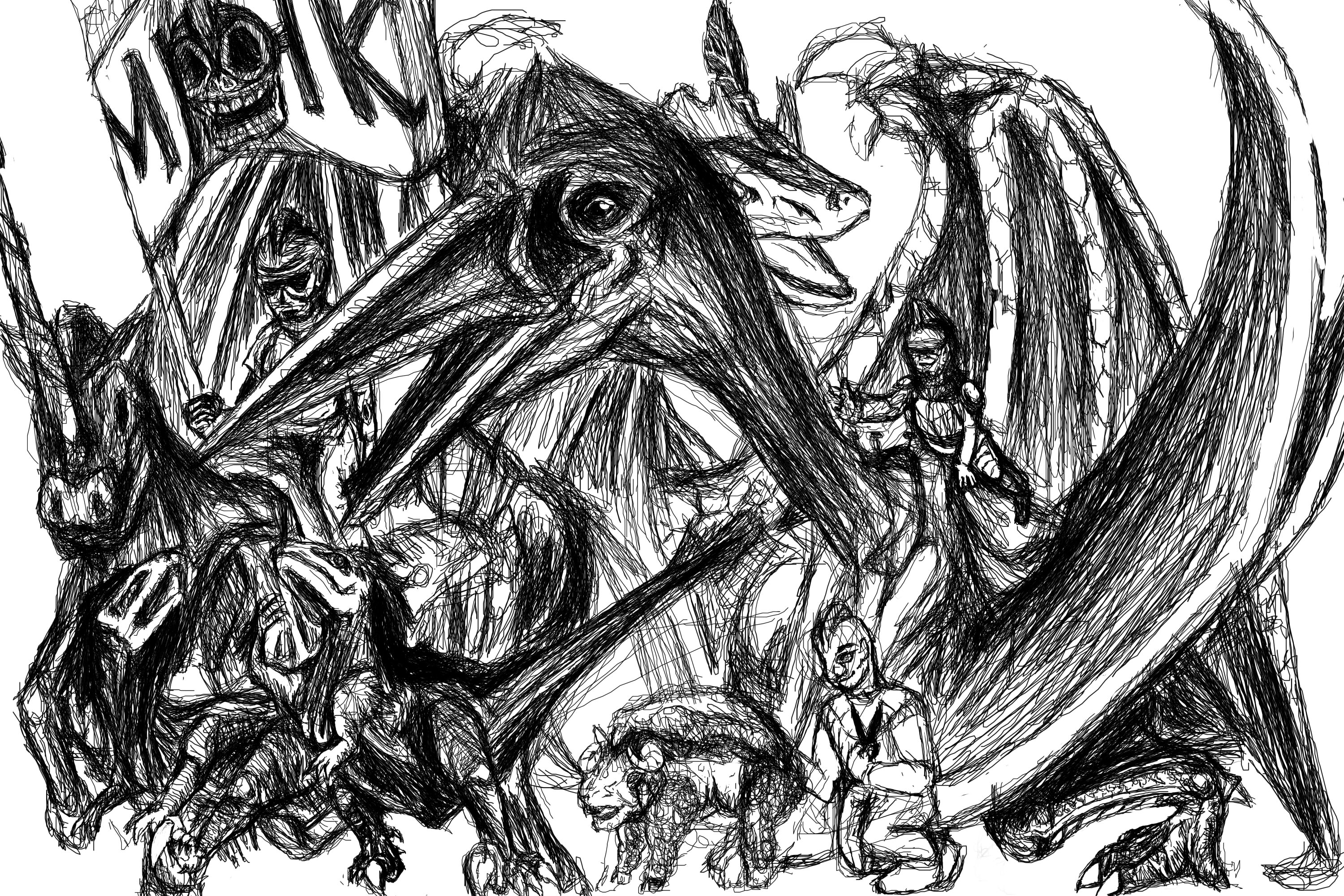 Source: http://steamcommunity.com/sharedfiles/filedetails/?id=904240849
Sauropodomorpha by iguana12345678's Artwork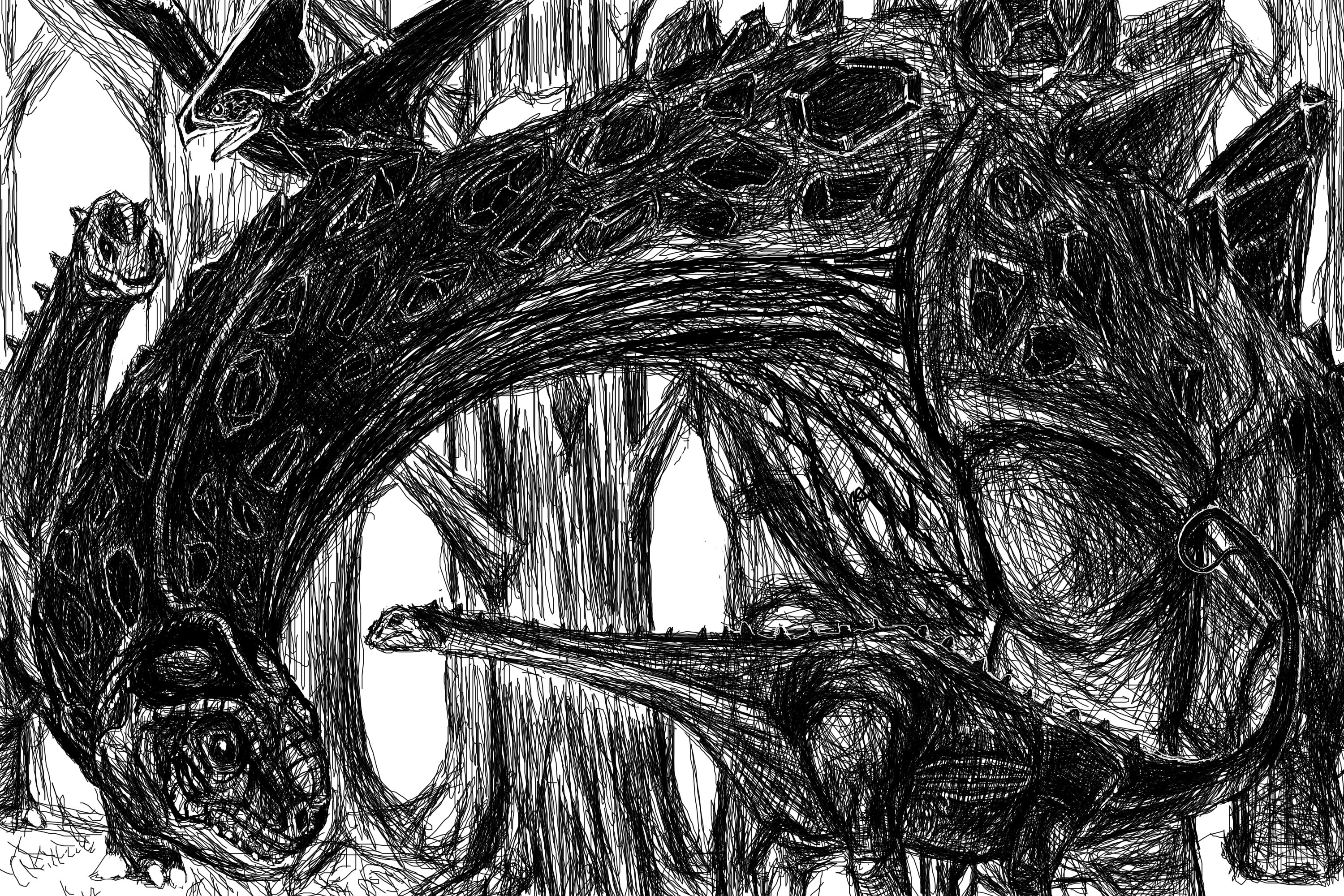 Source: http://steamcommunity.com/sharedfiles/filedetails/?id=901514761
Skeletal Horse Equus by Sharkcat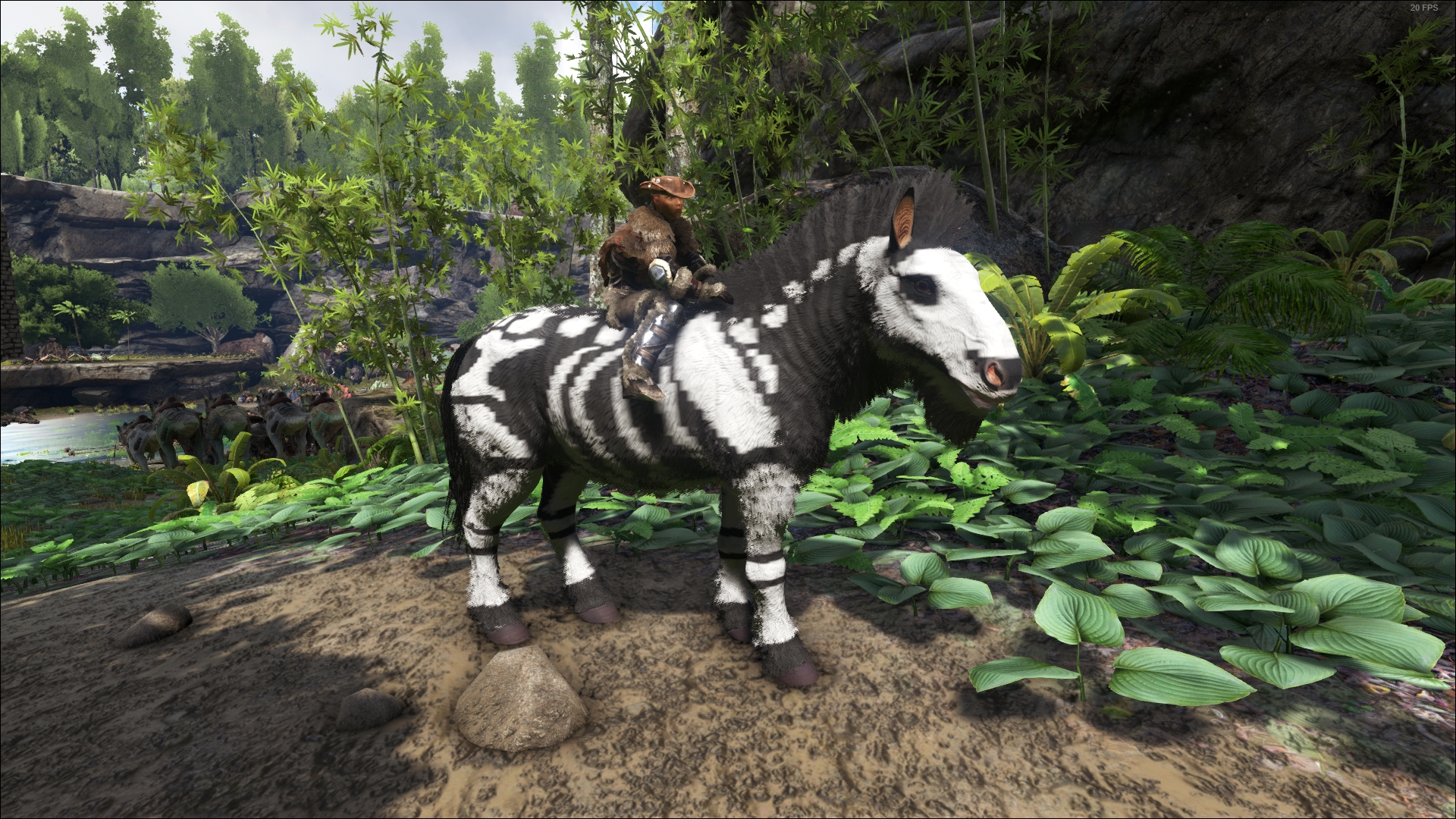 Source: http://steamcommunity.com/sharedfiles/filedetails/?id=902680090
Rain The Mare Equus by Sharkcat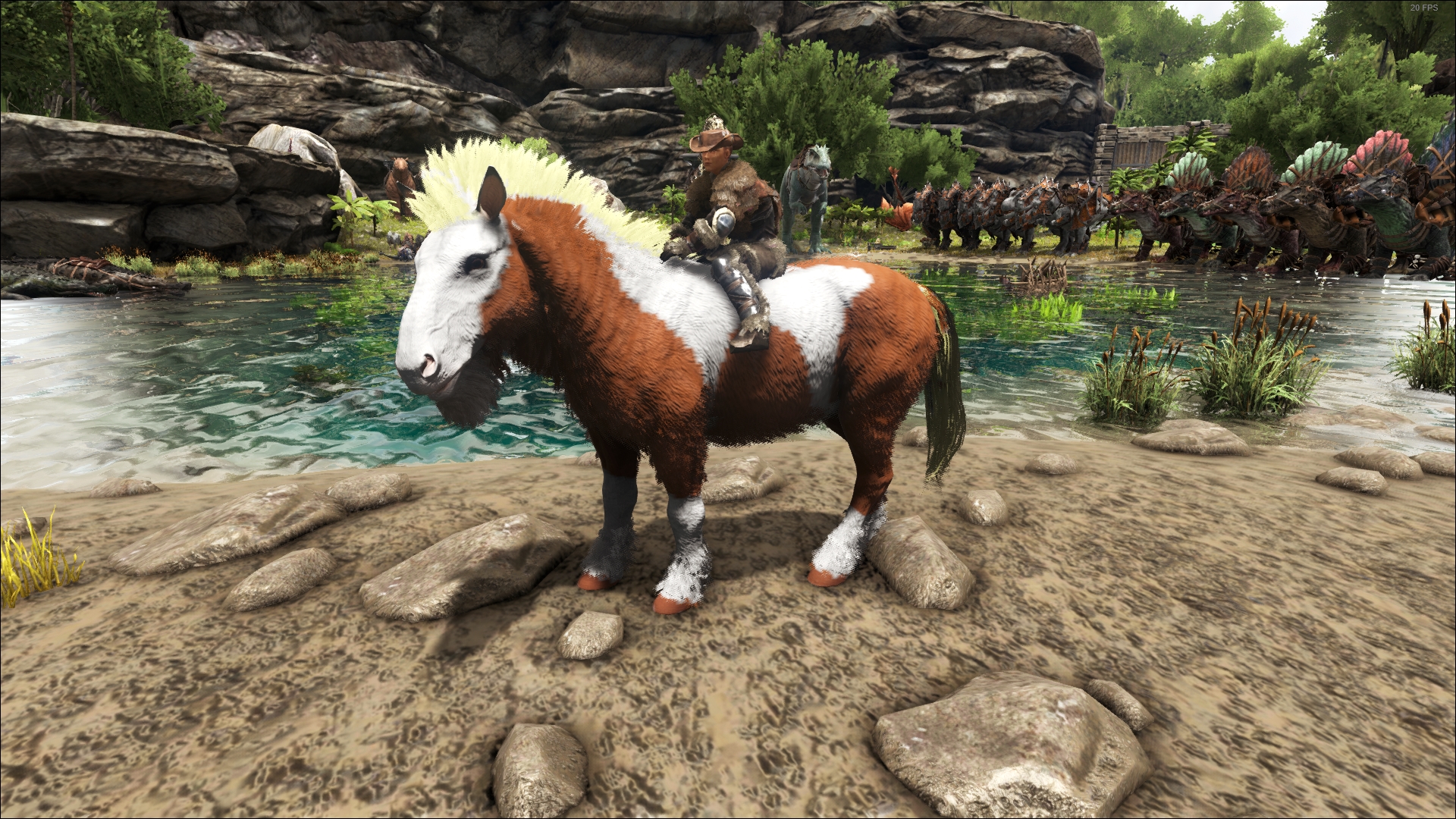 Source: http://steamcommunity.com/sharedfiles/filedetails/?id=905386988
Hotrod Equus by Sharkcat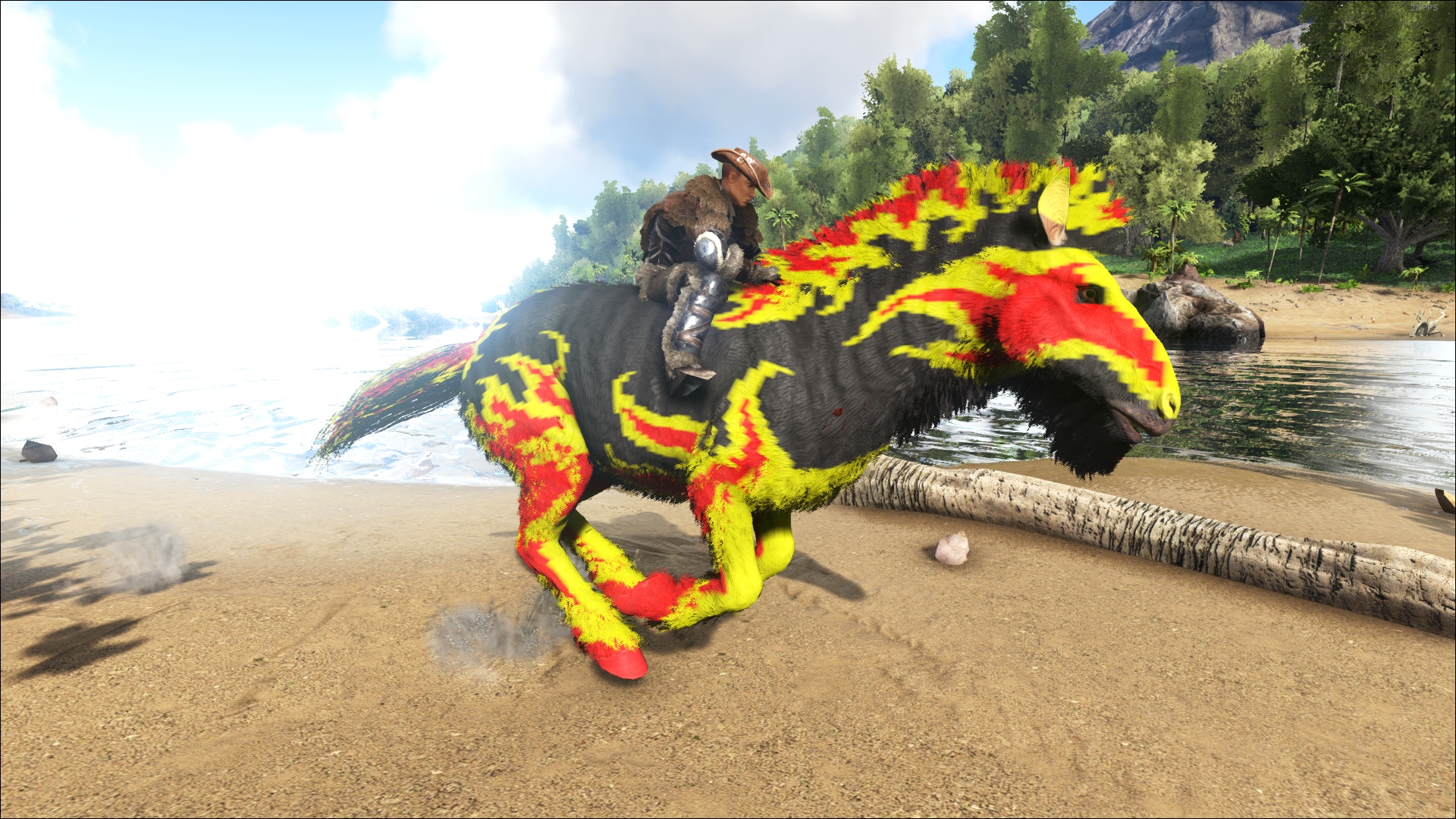 Source: http://steamcommunity.com/sharedfiles/filedetails/?id=902124939
Spirit The Stallion Equus by Sharkcat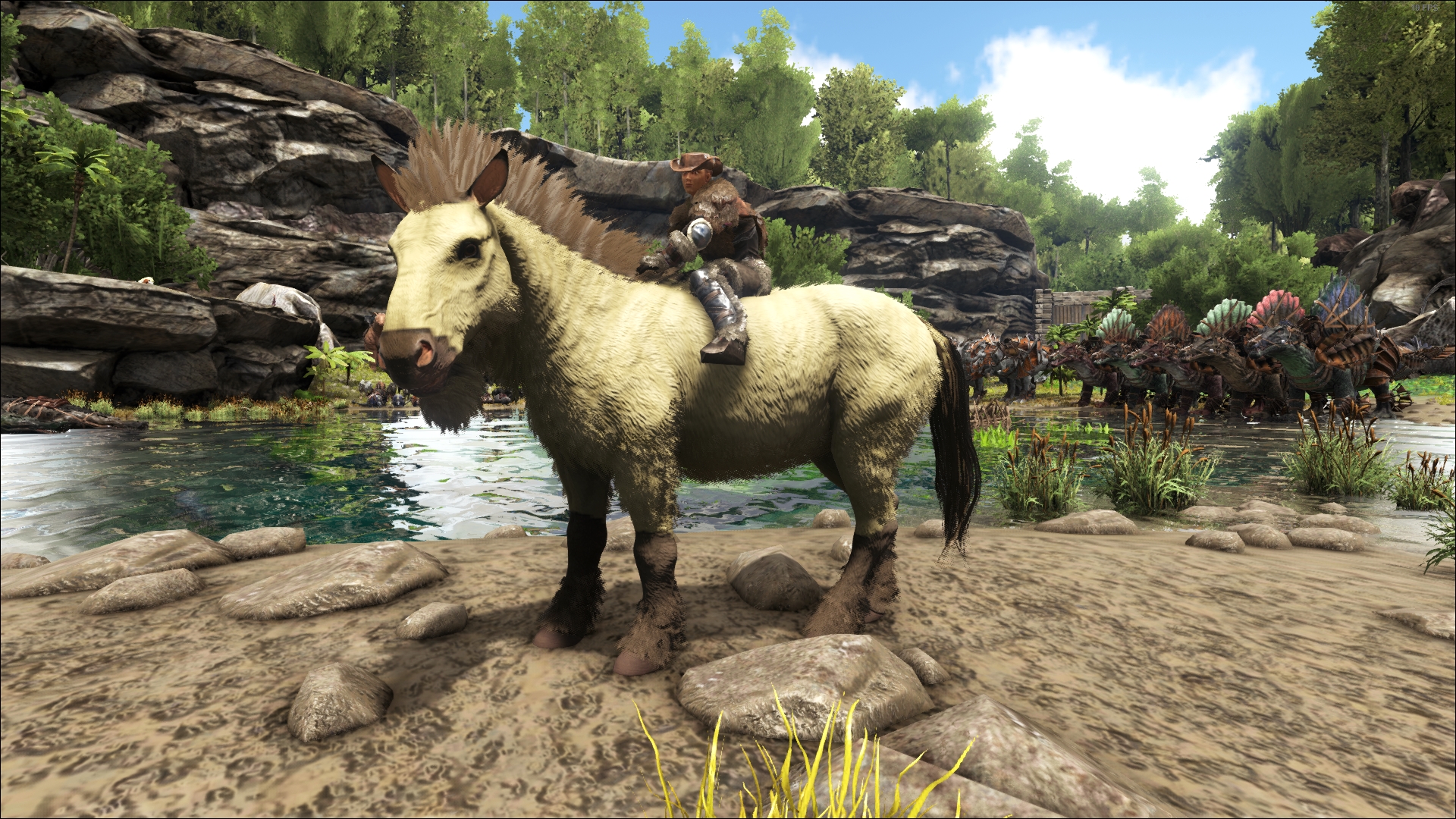 Source: http://steamcommunity.com/sharedfiles/filedetails/?id=905385726
Additional Creatures: Eastmanosteus by Shadlos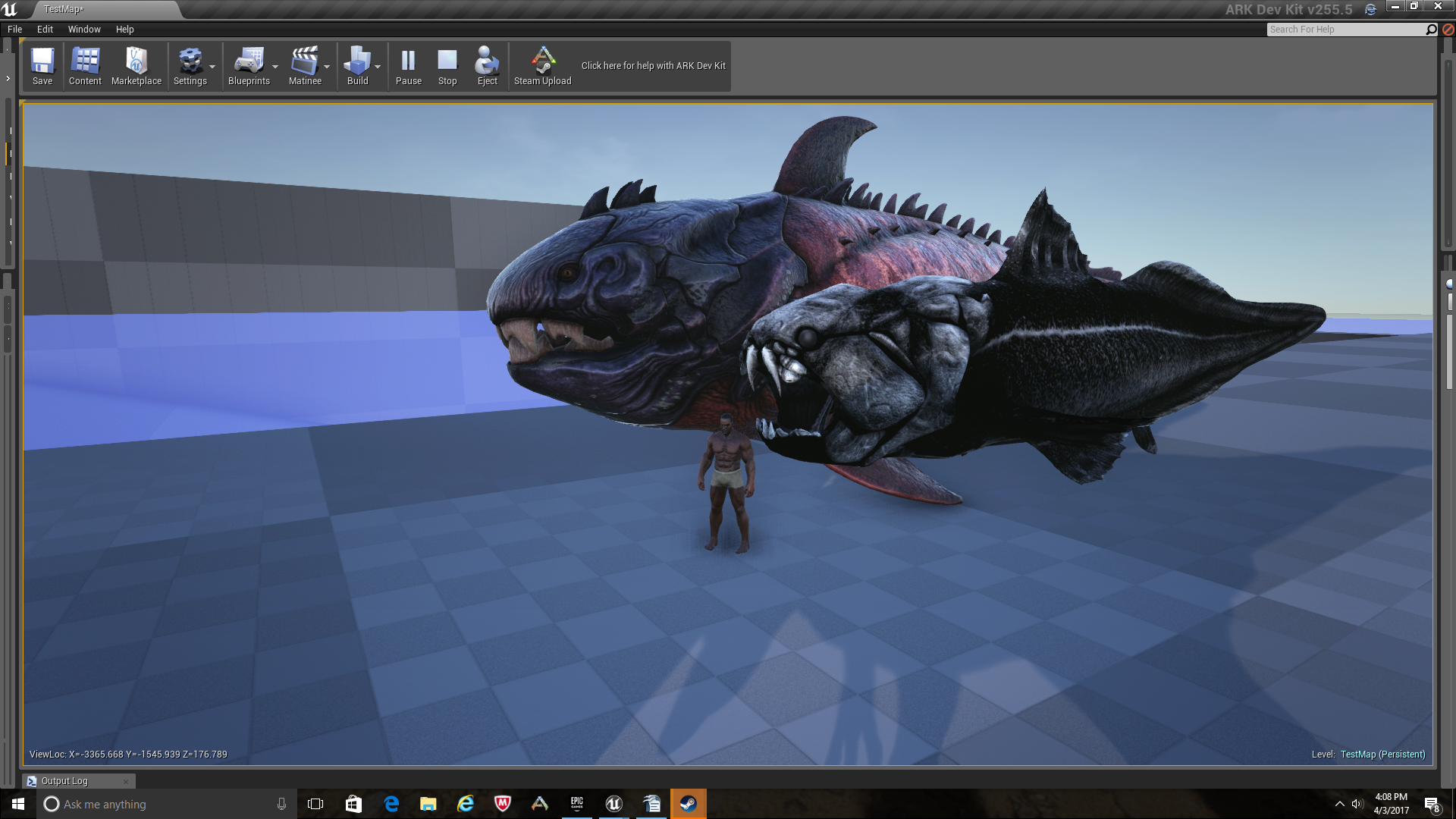 Source: http://steamcommunity.com/sharedfiles/filedetails/?id=897915305
Additional Creatures: Megaraptor by Shadlos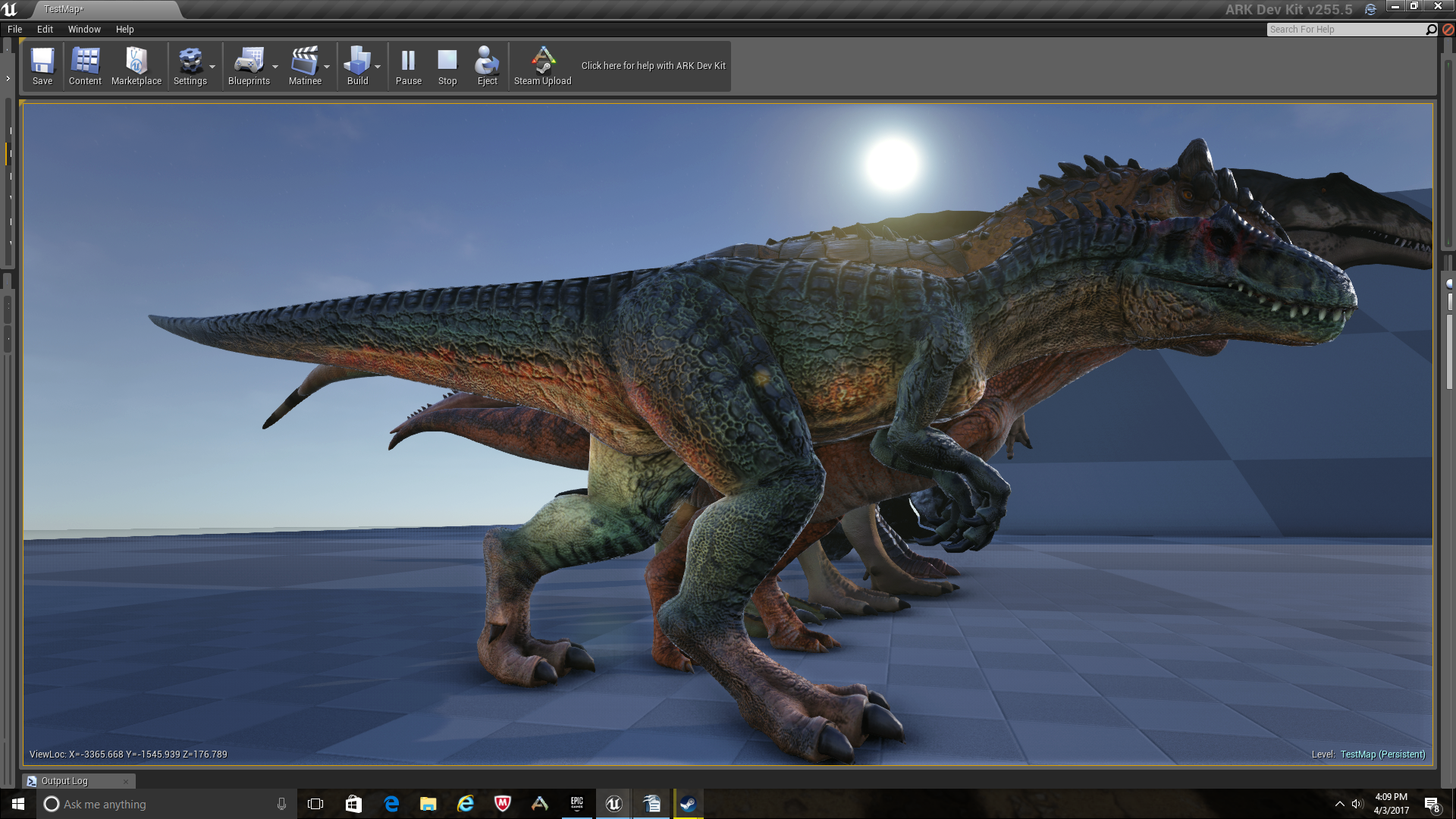 Source: http://steamcommunity.com/sharedfiles/filedetails/?id=897914498
Ark - Wyvern Trench by cfowler7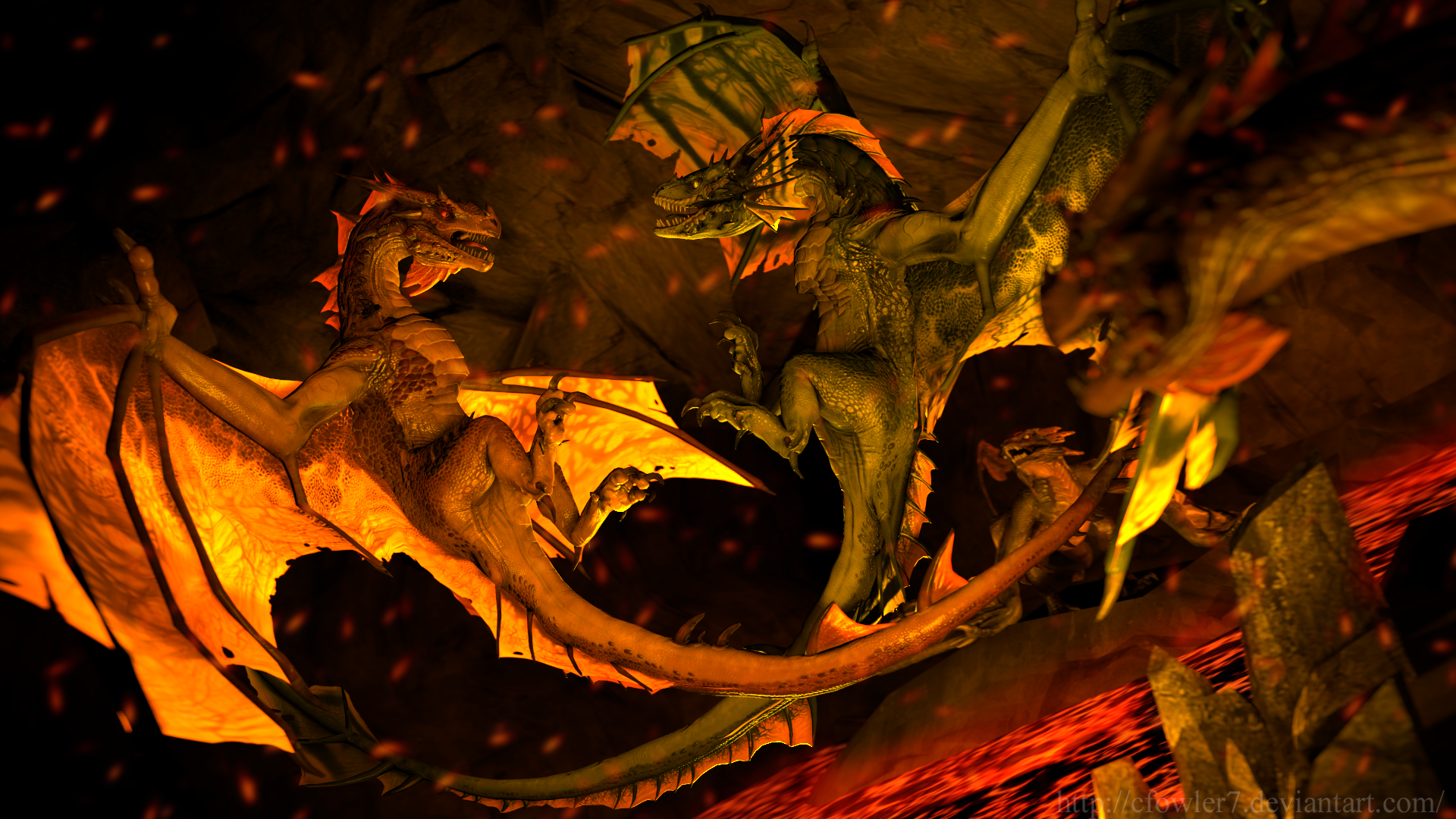 Source: http://steamcommunity.com/sharedfiles/filedetails/?id=895933626
Doedicurus VS Carno by WIM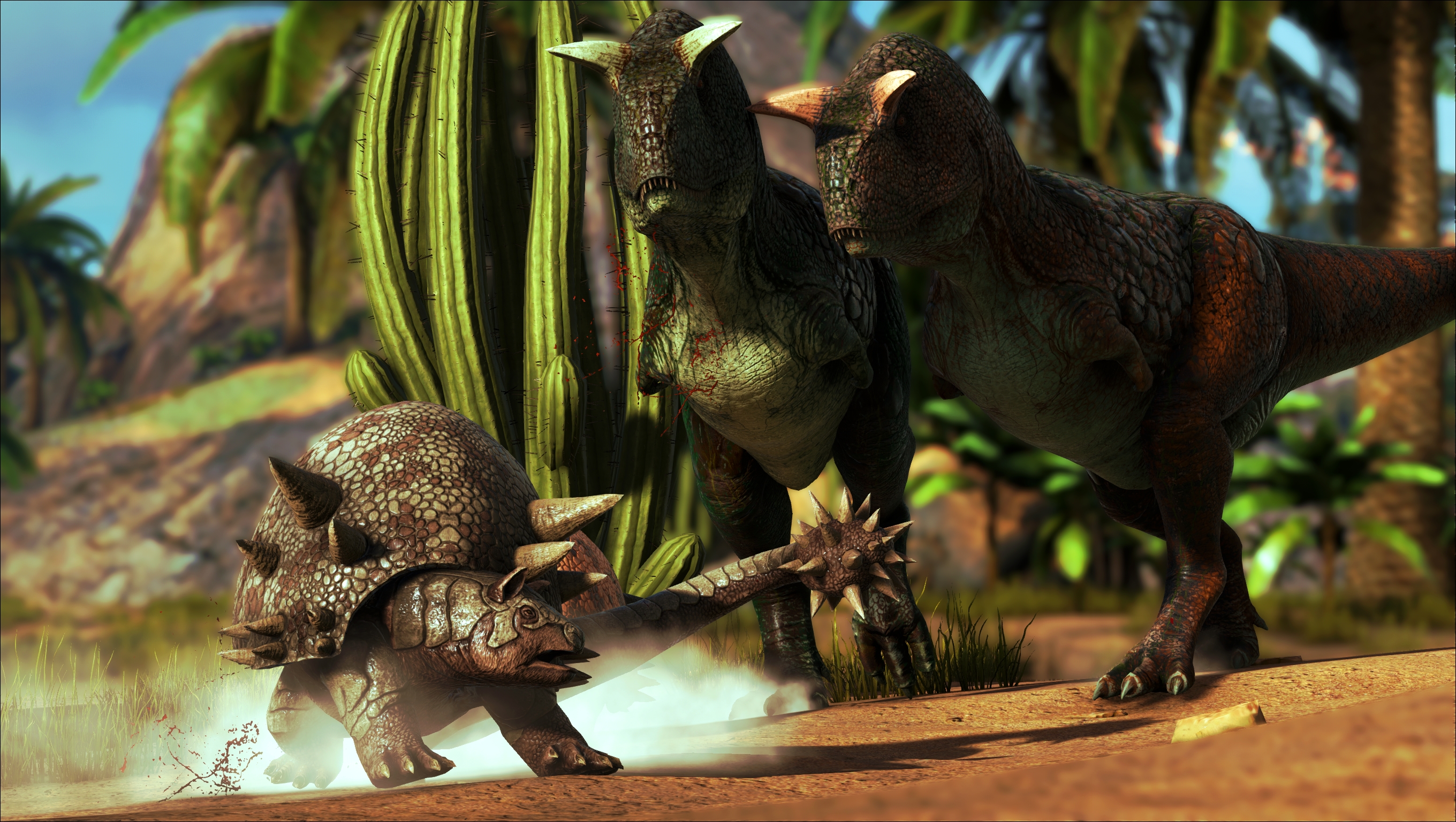 Source: http://steamcommunity.com/sharedfiles/filedetails/?id=895261625
Horse Barn by obscuremisfit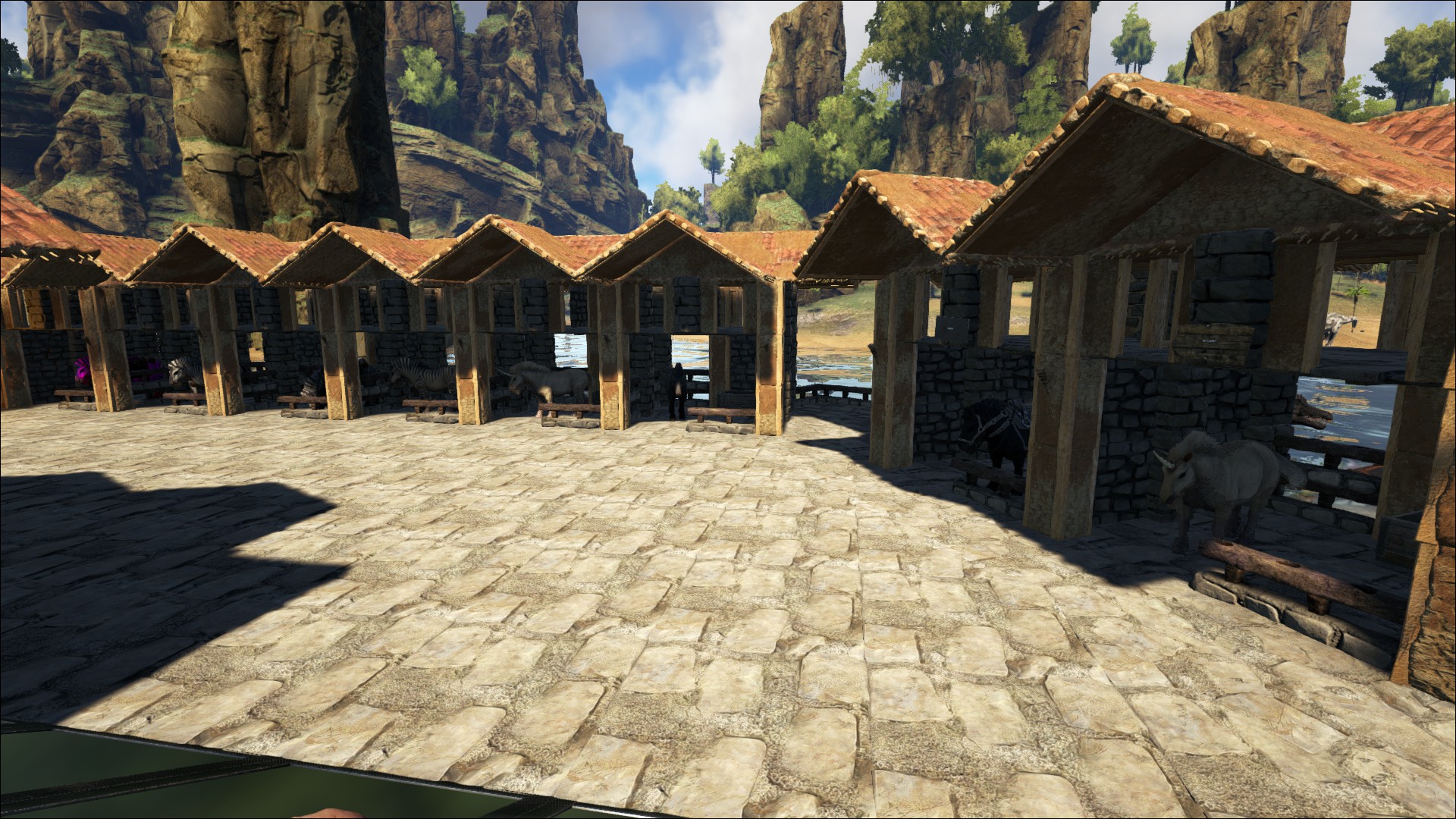 Source: http://steamcommunity.com/sharedfiles/filedetails/?id=902726342

Livyatan dino-dossier by Xyphias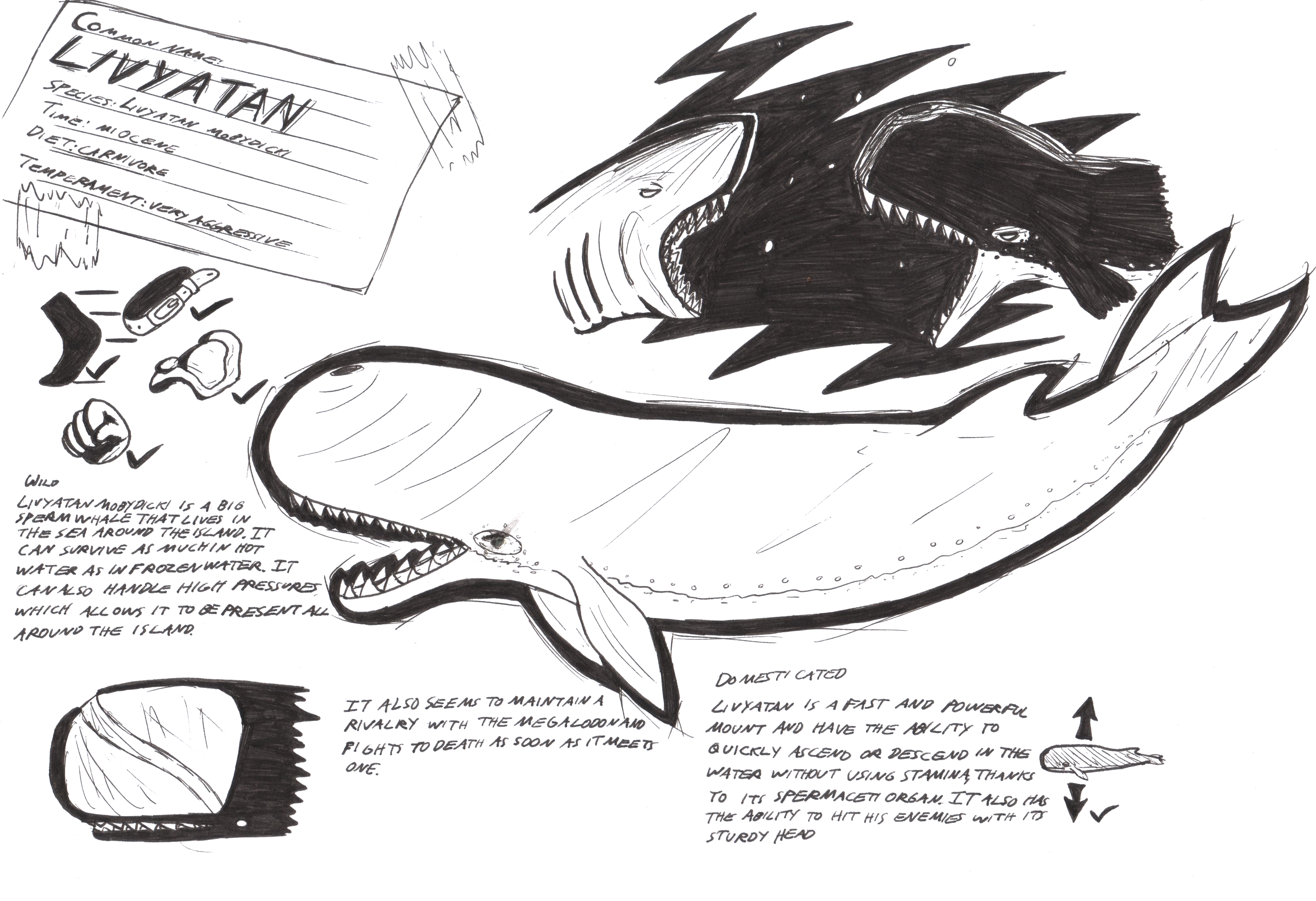 Source: http://steamcommunity.com/sharedfiles/filedetails/?id=904705196
Achillobator dino-dossier by Xyphias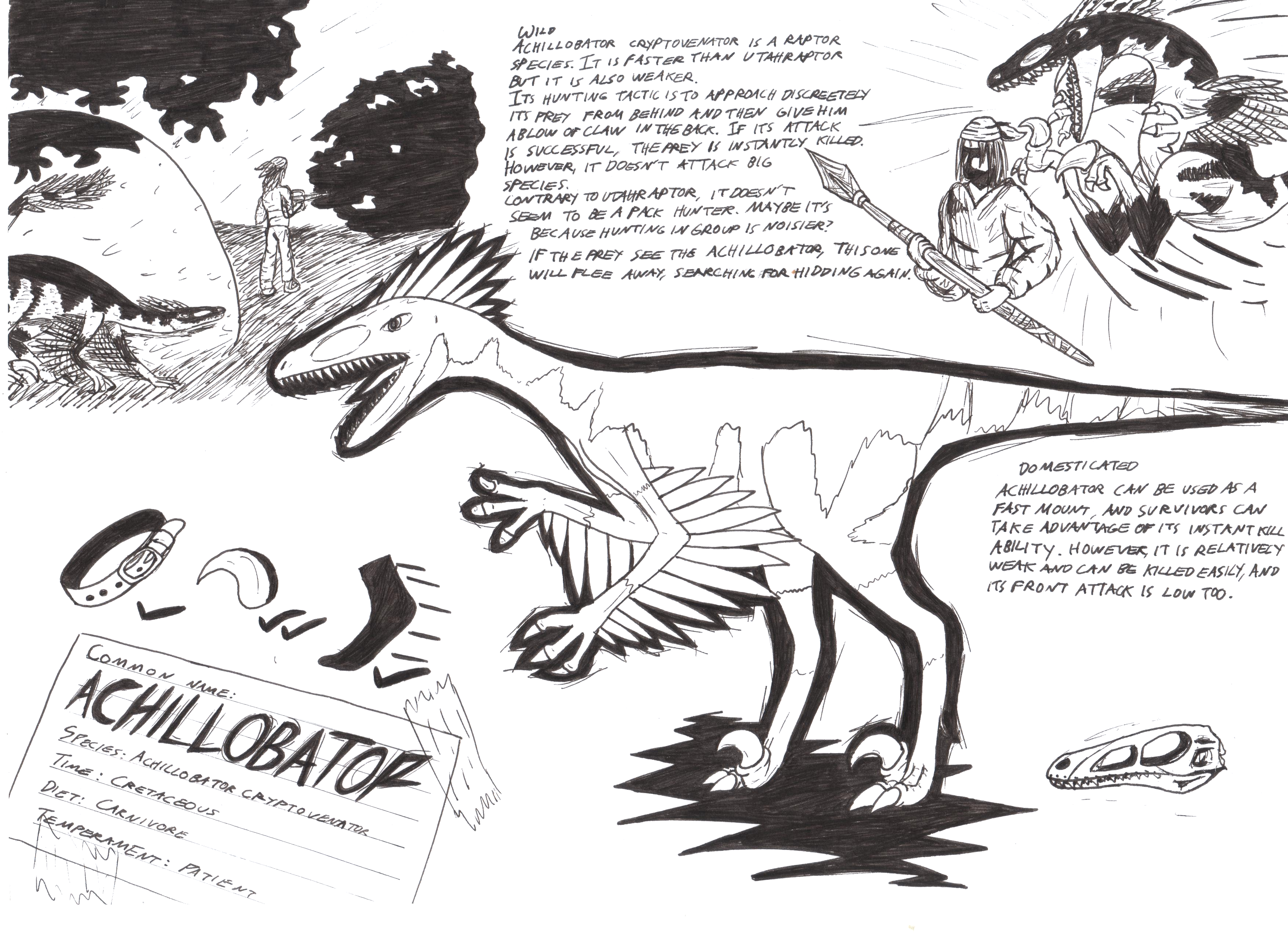 Source: http://steamcommunity.com/sharedfiles/filedetails/?id=904704067
Scelidosaurus dino-dossier by Xyphias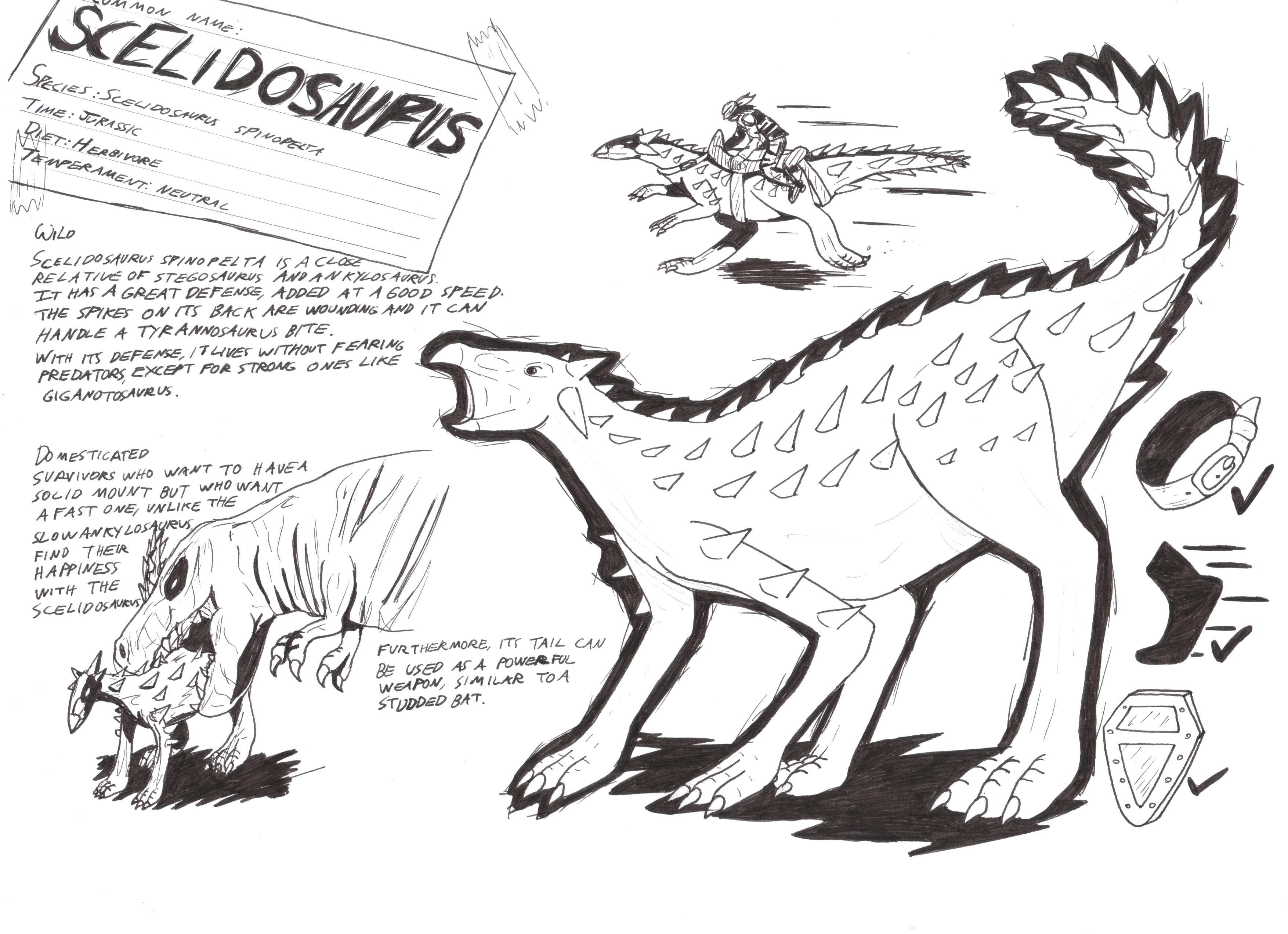 Source: http://steamcommunity.com/sharedfiles/filedetails/?id=904701745
Cameroceras dino-dossier by Xyphias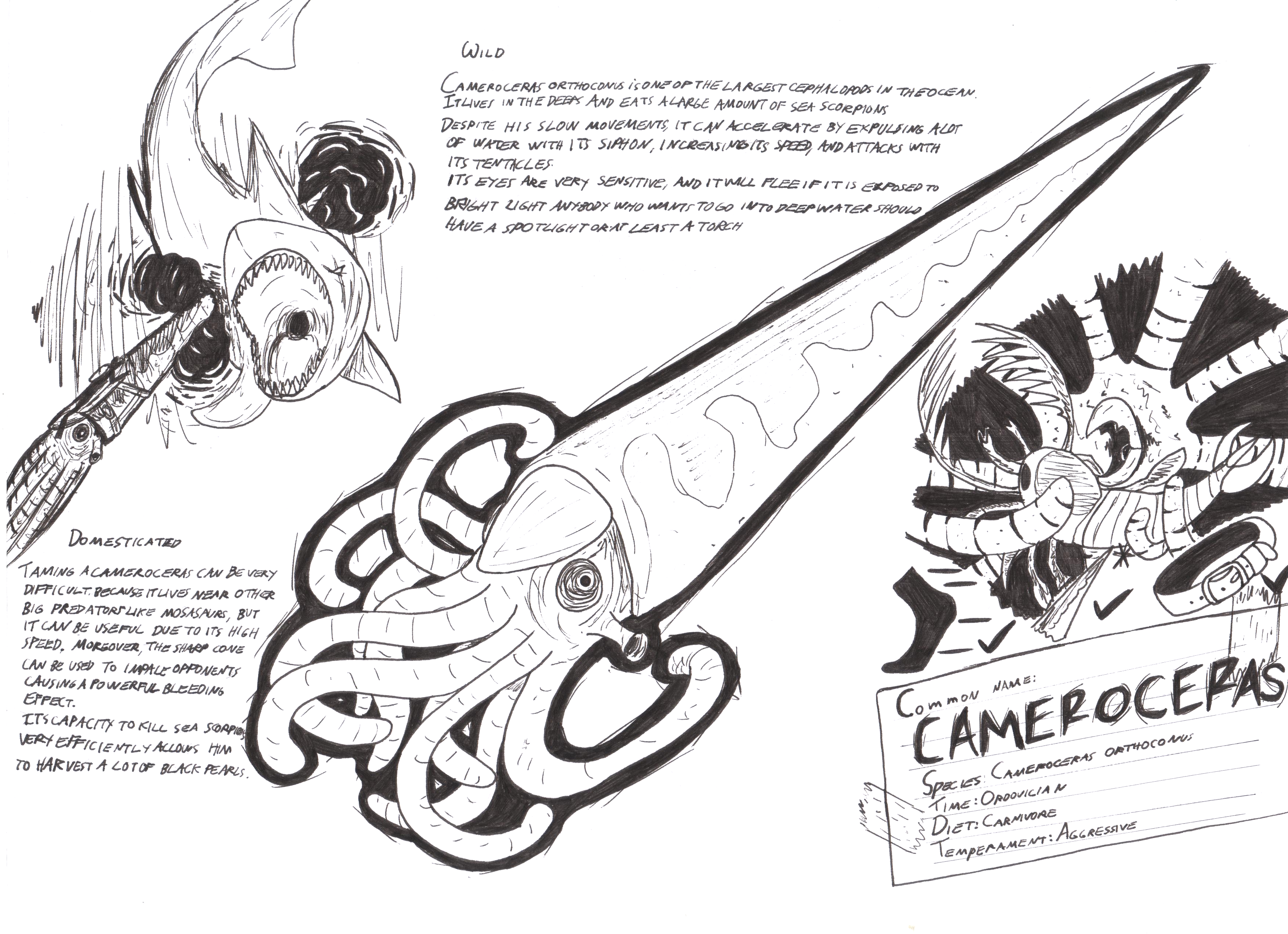 Source: http://steamcommunity.com/sharedfiles/filedetails/?id=904692636
Siamogale (giant otter) dino-dossier by Xyphias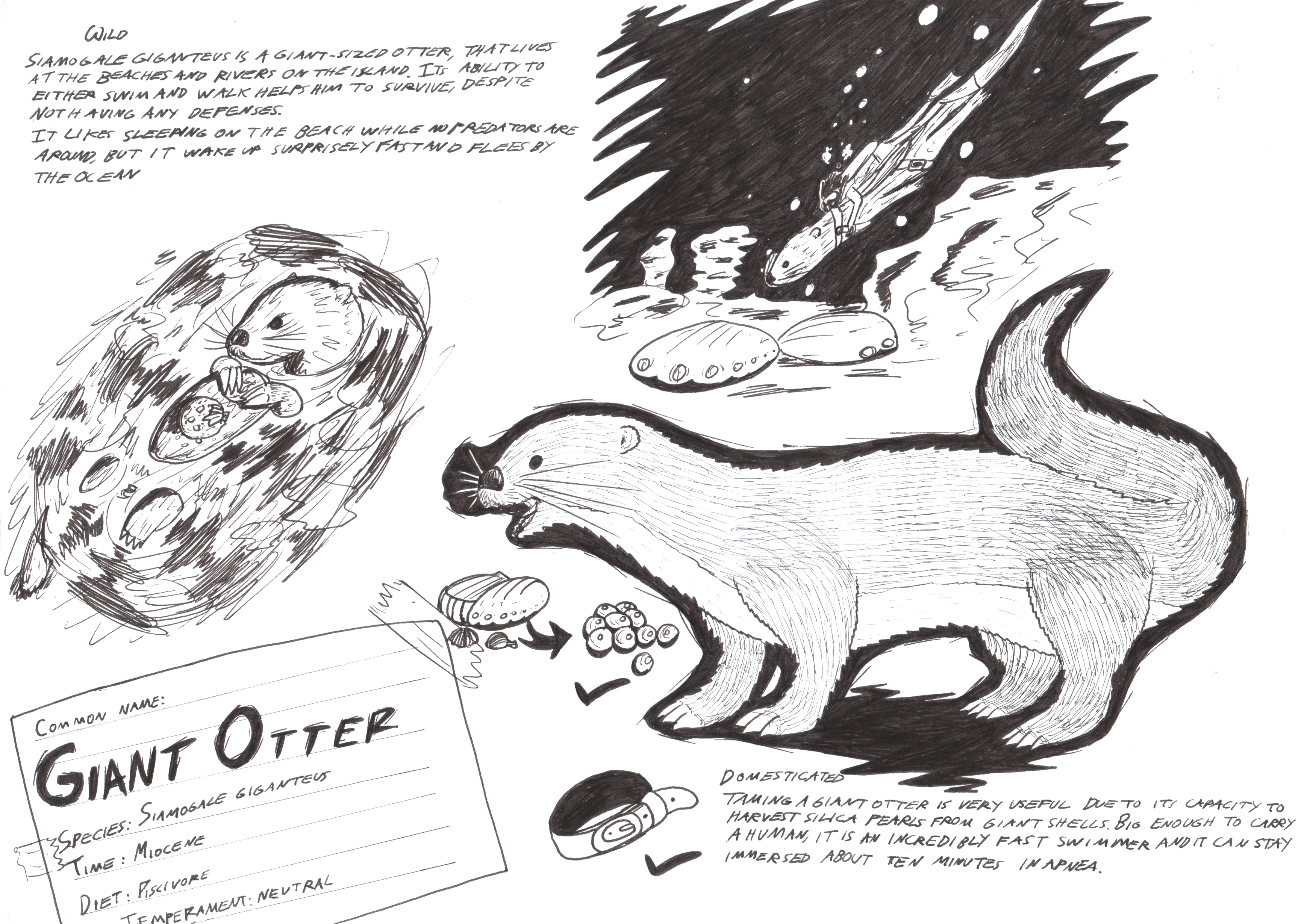 Source: http://steamcommunity.com/sharedfiles/filedetails/?id=904699762
Parahelicoprion dino-dossier by Xyphias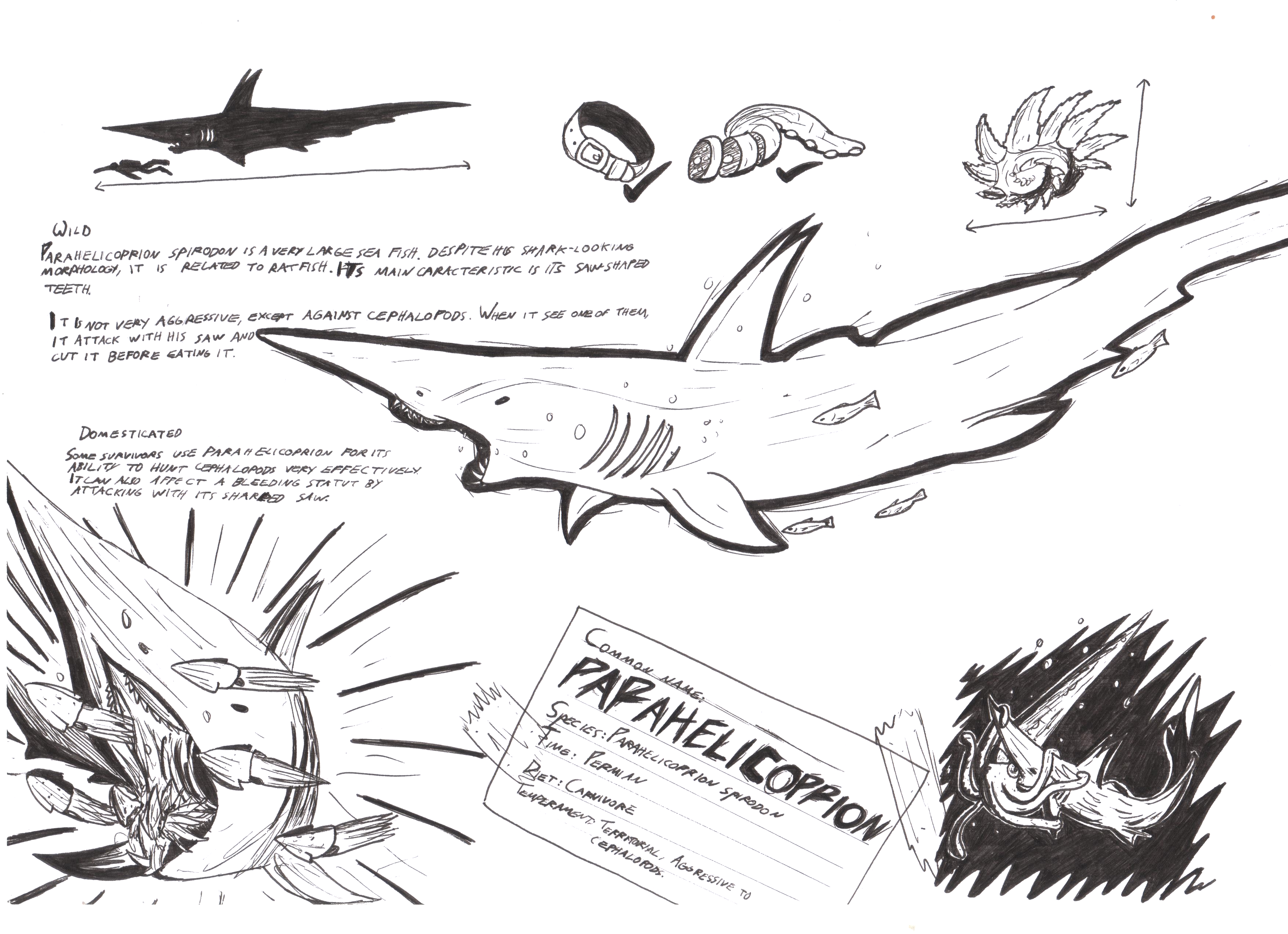 Source: http://steamcommunity.com/sharedfiles/filedetails/?id=904691748
Brontotherium dino-dossier by Xyphias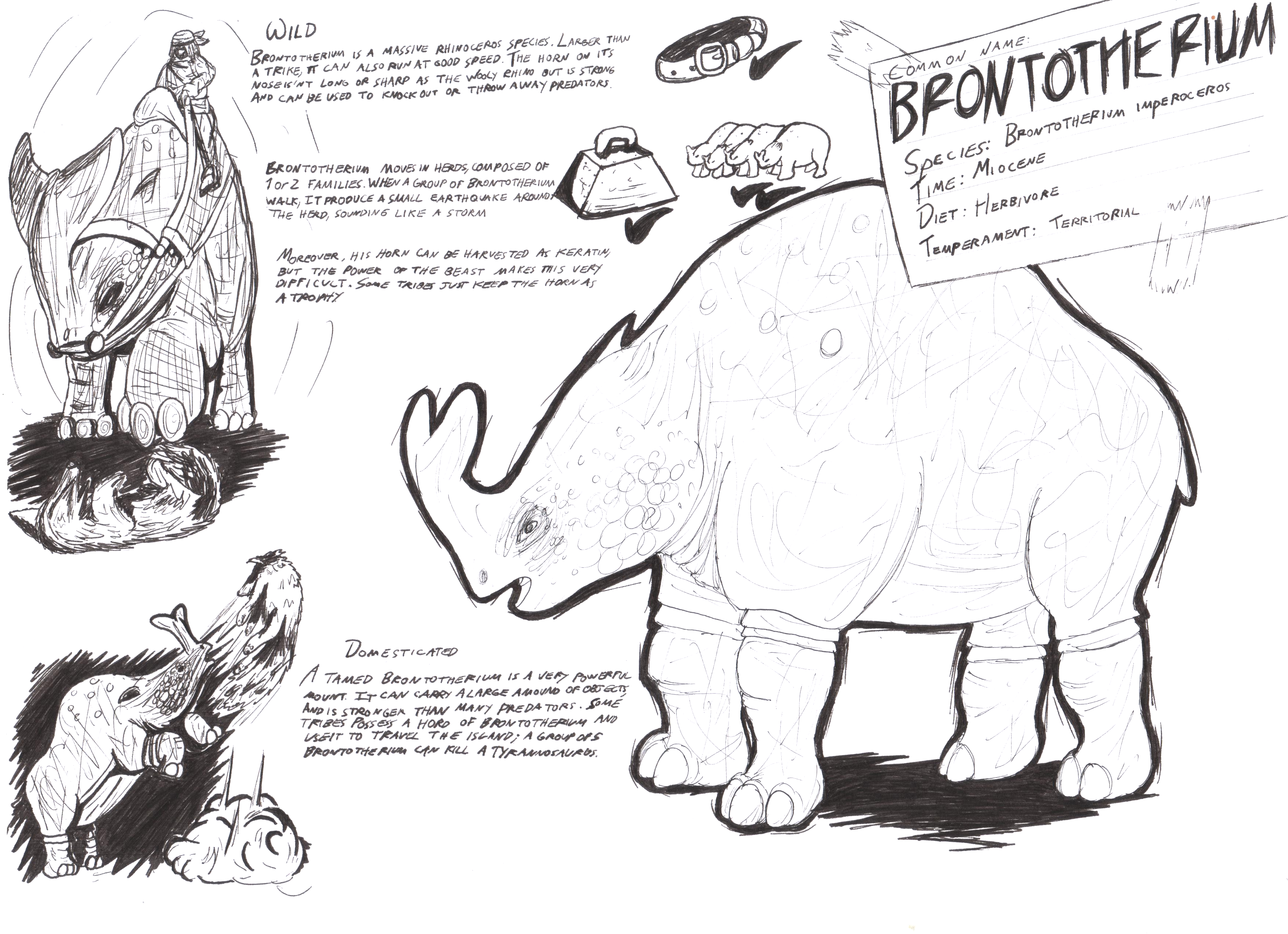 Source: http://steamcommunity.com/sharedfiles/filedetails/?id=904688988
That's it for this post guys! As always if you've got anything to share please get in touch and be sure to follow us on:
Twitter: twitter.com/survivetheark
Facebook: facebook.com/survivetheark
Reddit: reddit.com/r/playark
Instagram: instagram.com/survivetheark
Much love and we hope you all have a very Happy Easter!
Wildcard Jat, Jen, & the ARK: Survival Evolved Team
Edited by Jat
---