Hey Survivors! Welcome to the latest edition of the Community Crunch!
The Community Crunch is where we share important things going on with ARK, as well as host contests and showcase creations made by the community! Let's get started with some news.
Xbox One Sale!
Survivors can now pick up ARK: Survival Evolved and Scorched Earth at a discounted rate on Xbox as part of the ID@Xbox sale. The discounts will run until the 15th of March, so now's a perfect time to introduce new friends to the game!
ARK: Evolution Event Weekend!
Survivors across ALL Platforms will be receiving a special Evolution Event perk this weekend! It's already live now and will remain active until Wednesday the 15th at 12PM EST. All Official Servers will be undergoing this evolutionary change which includes:
1.5x Harvesting Rate
1.5x Taming Rate
1.5x EXP Rate
Reminder: this 1.5x bonus is on top of the 2x rates that are now standard on our official servers!
Community Contests!
Player Procedurally Generated Maps!
The Procedurally Generated Map system allows players to make their own ARK maps by determining a myriad of landscape options from the heights of mountains, depths of valleys, and the number of lakes, rivers or oceans, to the kinds of each biome they want, and more! Let's check out the entries for this weeks contest! This week's contest winner is...
Kovko! 



PGMapName=ProceduralARK20170224152757
PGTerrainPropertiesString=MapSeed=711;LandscapeRadius=1.0;Water Frequency=5.6348;Mountains Frequency=14.529618;Mountains Slope=1.287506;MountainsHeight=1.092238;Turbulence Power=0.0125;Shore Slope=1.0;WaterLevel=-0.72;GrassDensity=1.0;JungleGrassDensity=0.02;ErosionSteps=4;TreesGroundSlopeAccuracy=0.5;DepositionStrength=0.5;ErosionStrength=0.75;OceanFloorLevel=-1.0;SnowBiomeSize=0.436772;RWBiomeSize=0.163927;MountainBiomeStart=-0.62756;MountainsTreeDensity=0.01;JungleBiomeStart=-0.65383;IslandBorderCurveExp=4.0;MaxSawnPointHeight=0.1;SnowGrassDensity=0.25;MountainGrassDensity=0.05;SnowMountainGrassDensity=0.15;UnderwaterObjectsDensity=2.0;SnowMountainsTreeDensity=0.01;TreeDensity=0.003;JungleTreeDensity=0.66;RedWoodTreeDensity=0.35;SnowTreeDensity=1.0;RedwoodGrassDensity=0.1;ShoreTreeDensity=0.05;SnowShoreTreeDensity=0.025;DeepWaterBiomesDepth=-0.24;InlandWaterObjectsDensity=0.5;ShorelineStartOffset=0.01;ShorelineThickness=0.0015;MountainGeneralTreesPercent=0.1;TerrainScaleMultiplier=(X=1.0f,Y=1.0f,Z=1.0f);SnowBiomeLocation=(X=0.2f,Y=0.2f);RWForestBiomeLocation=(X=0.5f,Y=0.5f);NorthRegion1Start=(X=0.25f,Y=0.0f);NorthRegion1End=(X=0.416f,Y=0.5f);NorthRegion2Start=(X=0.416f,Y=0.0f);NorthRegion2End=(X=0.582f,Y=0.5f);NorthRegion3Start=(X=0.582f,Y=0.0f);NorthRegion3End=(X=0.75f,Y=0.0f);SouthRegion1Start=(X=0.25f,Y=0.5f);SouthRegion1End=(X=0.416f,Y=1.0f);SouthRegion2Start=(X=0.416f,Y=0.5f);SouthRegion2End=(X=0.582f,Y=1.0f);SouthRegion3Start=(X=0.582f,Y=0.5f);SouthRegion3End=(X=0.75f,Y=1.0f);EastRegion1Start=(X=0.75f,Y=0.0f);EastRegion1End=(X=1.0f,Y=0.333f);EastRegion2Start=(X=0.75f,Y=0.333f);EastRegion2End=(X=1.0f,Y=0.666f);EastRegion3Start=(X=0.75f,Y=0.666f);EastRegion3End=(X=1.0f,Y=1.0f);WestRegion1Start=(X=0.0f,Y=0.0f);WestRegion1End=(X=0.25f,Y=0.333f);WestRegion2Start=(X=0.0f,Y=0.333f);WestRegion2End=(X=0.25f,Y=0.666f);WestRegion3Start=(X=0.0f,Y=0.666f);WestRegion3End=(X=0.25f,Y=1.0f)
If you'd like to learn more about PGMs, please check out our quick start guide:
NVidia Ansel Photography Contest
Just a heads up guys, we're skipping the Ansel contest this week due to submissions expiring whilst we were at GDC. Please re-submit your entries for next week, or feel free to take new ones. The entry process is still the same, we just weren't around to collect them pre-expiration. Sorry about that! We'll be selecting extra winners next week to make up for the lost contest today
Super Resolution Version: http://images.nvidia.com/ansel/SuperResolution/ARK-SuperResolution1/ARK__Survival_Evolved_HighRes_2016_09_01_-_14_38_36_55.html
ARK: Survival Evolved and the Scorched Earth Expansion Pack now include support for NVIDIA Ansel -- a revolutionary new way to capture in-game shots.  Compose shots from any position, adjust with post-process filters, capture HDR images in high-fidelity formats, and share the screenshots in 360 via a smartphone, PC or VR headset. 
Learn more about these features from the NVIDIA blog.
ARKVideo!
This contest is open to all types of video be they funny, epic, scenic, stories, whatever inspires you. Just a general reminder that they should remain safe for work, think of the children!
And without further ado, the ARKVideo for Community Crunch 85 is...
Maexch3n for their Sea Castle!
We'd also like to give huge congratulations to our runner-up GEonWar!
ARKitect!
This is an award given to Survivors to celebrate the amazing structures you build. These bases are judged based upon a number of different factors such as their creativity, uniqueness, how fun of a base it is, the difficulty of building it, the functionality it provides and much more!
The ARKitect for Community Crunch 85 is… 
It's a three-way tie! Congratulations to;
Wolf Angelus's Creative and Fun Mazes!
Check out his full post about the submission here
This looks like a lot of fun, perhaps some Unofficial Servers may host your map and start hosting maze events. You'd make a good Events Master
Lusaka6 - Play ARK even when playing ARK!
We don't get a whole lot of console entries too often but this is a great piece of ARKitect and a lot of fun too. Thanks for sharing!
Madwire - Base of Oldmad!
Looks like an enormous build, and the great use of mods make it really come to life! Fantastic
and we'd also like to give a shoutout to this week's runner up:
Valoule and their ARK Baby Foot!
These remind me of those custom Unreal Tournament maps, where people used to recreate giant objects and you'd just have to battle through them. Great work! But the real question is, can we actually play foosball? 
If you'd like to check out the submissions from the rest of the entrants, you can do so here:
Fan Feature!
ranger1presents - ARK Evolution: Bridge Mod
GamerPerfection - Dodo Eviction
YodysseusIV - Jousting Arena!
UniteTheClans - The Desert House - Building Tutorial
LameWolfProductions - Who's a good DireWolf?
NoRushGaming - The Volcano Map Artifact & Cave Location Guide
JadePlaysGame's ARK Tutorials:
How to give Admin Powers to your friends on Console!
Create New Save World!
Console Server Settings Explained
PvP Base Locations and Favourite Spots on the Center!
Redsaberist - ARK Upside Down House Building Guide
MonkeyManTV - Meet Dave [ARK 360 Short]
Nast's Typical Day on the Island!
Ryant1um - The Luxury Resort!
C8sun - Epic ARK Fails!
C8sun - Time to Finish the Base Wall
Talenshi's fantastic illustrations:
All aboard the Diplodobus! 
More meat for the meat god!
Leggo my Pego!
Freeflier181's Carno Avatar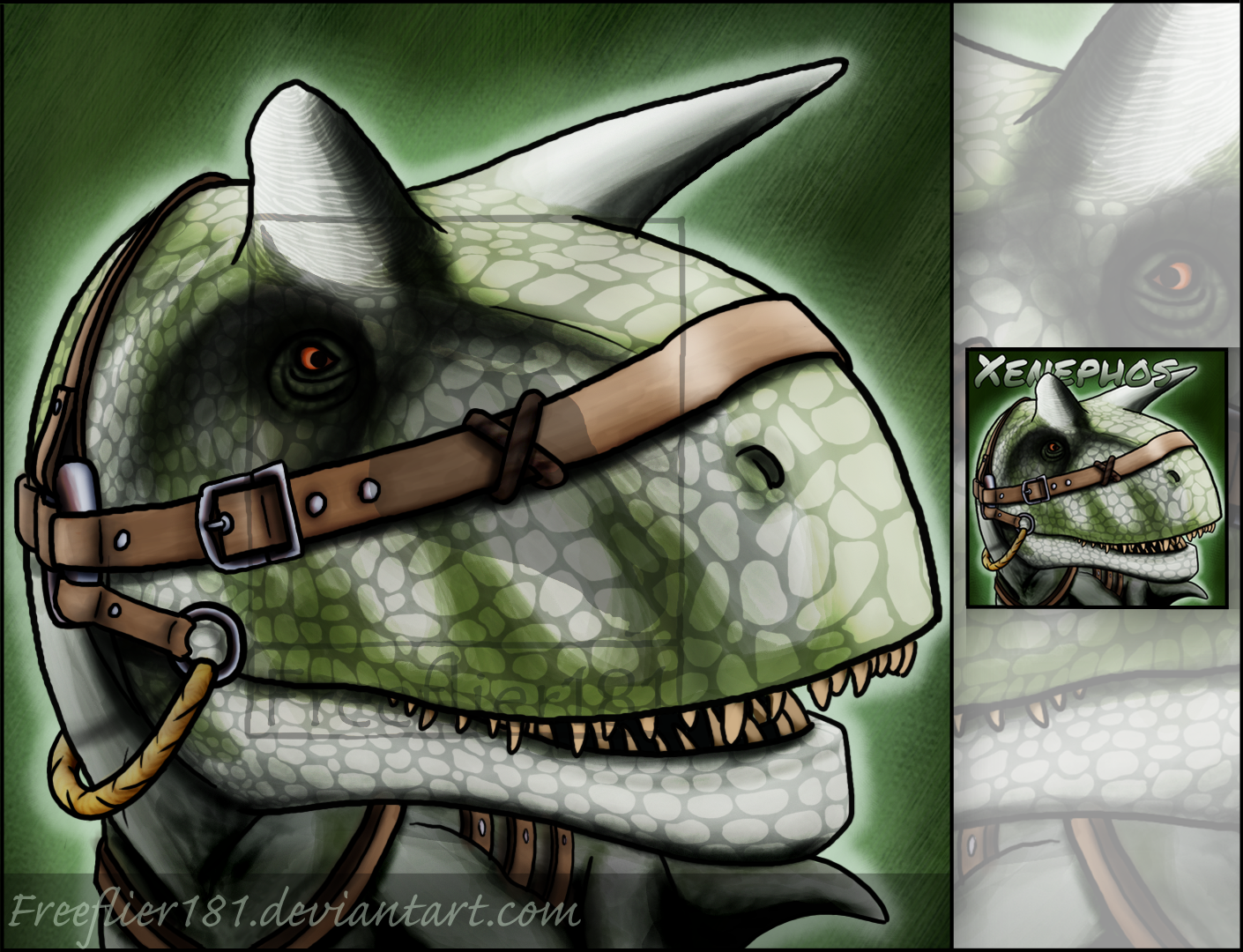 Source: http://steamcommunity.com/sharedfiles/filedetails/?id=868651972
Newbie by Cupcake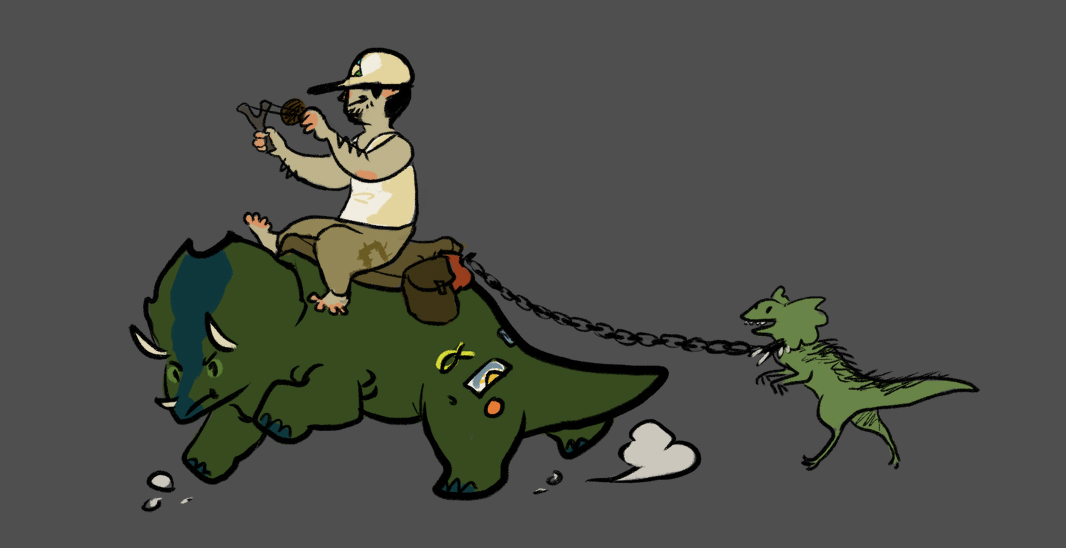 Source: http://steamcommunity.com/sharedfiles/filedetails/?id=870071410
Rex In Watercolor by eco
Source: http://steamcommunity.com/sharedfiles/filedetails/?id=874541503
Tusoteuthis: A creature of the deep by morganty1818.tm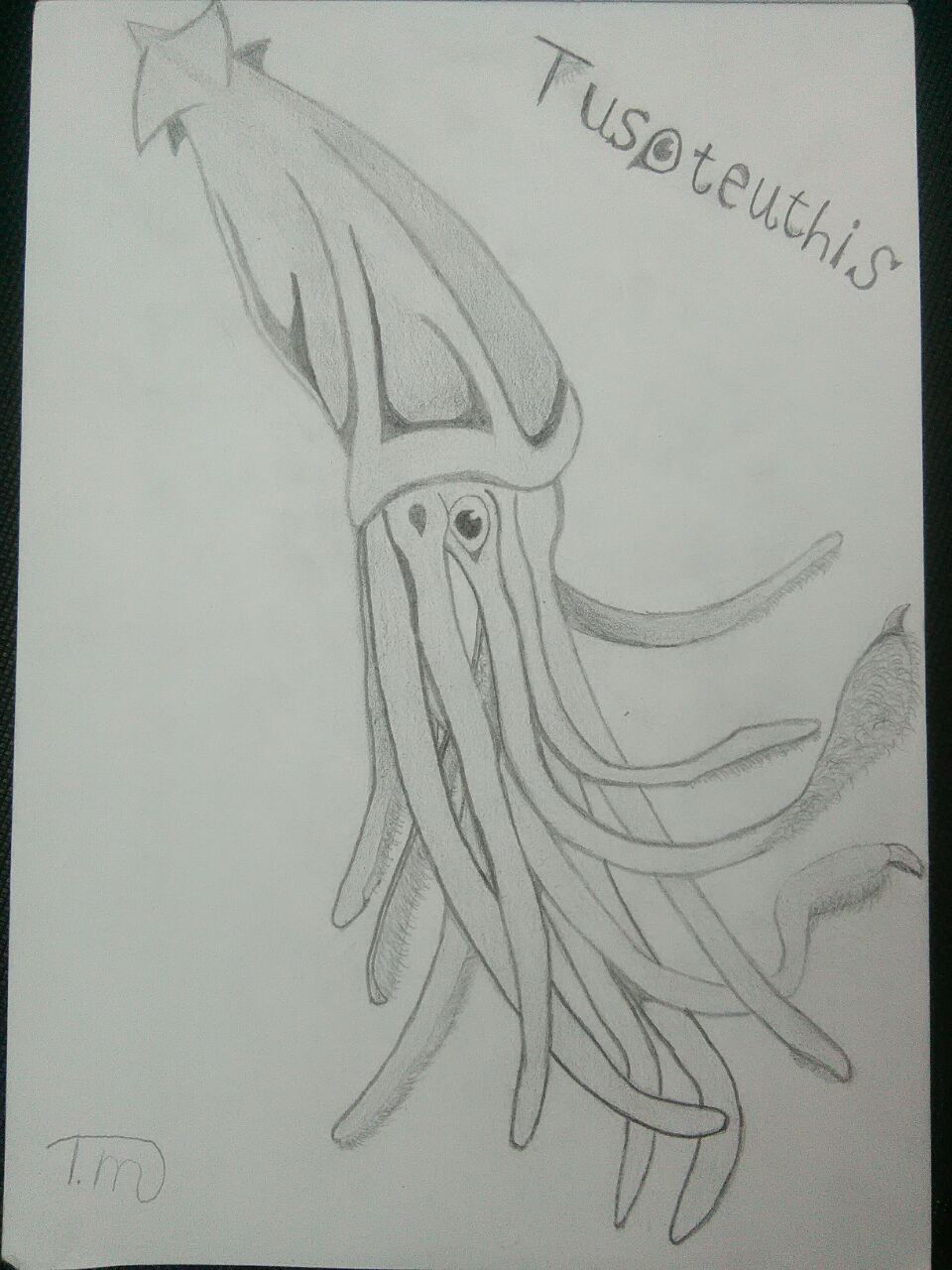 Source: http://steamcommunity.com/sharedfiles/filedetails/?id=874796699
Sharkcat's Skins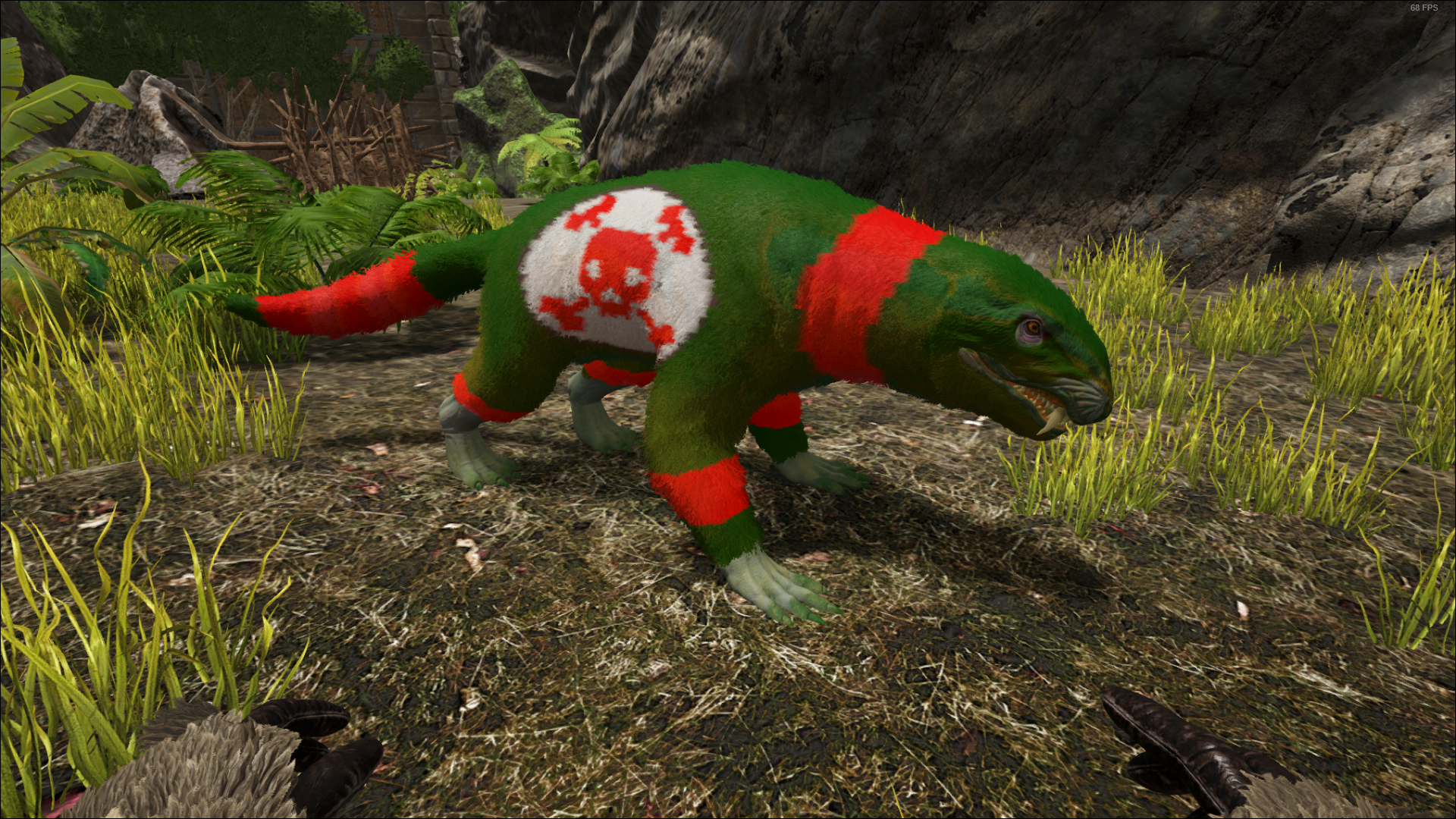 Source: http://steamcommunity.com/sharedfiles/filedetails/?id=871869799
Moby Dick Basilosaurus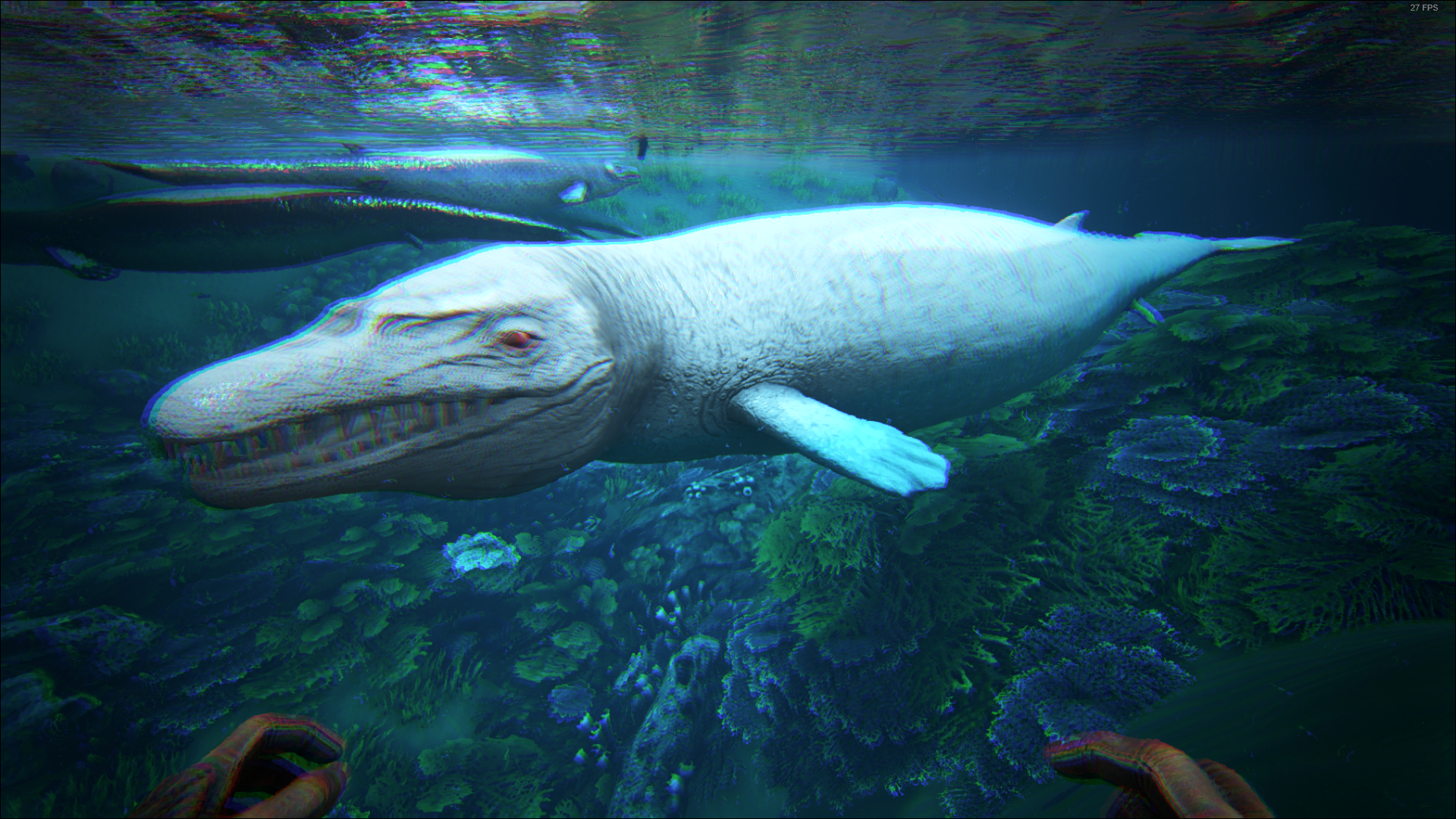 Killer Whale Basilosaurus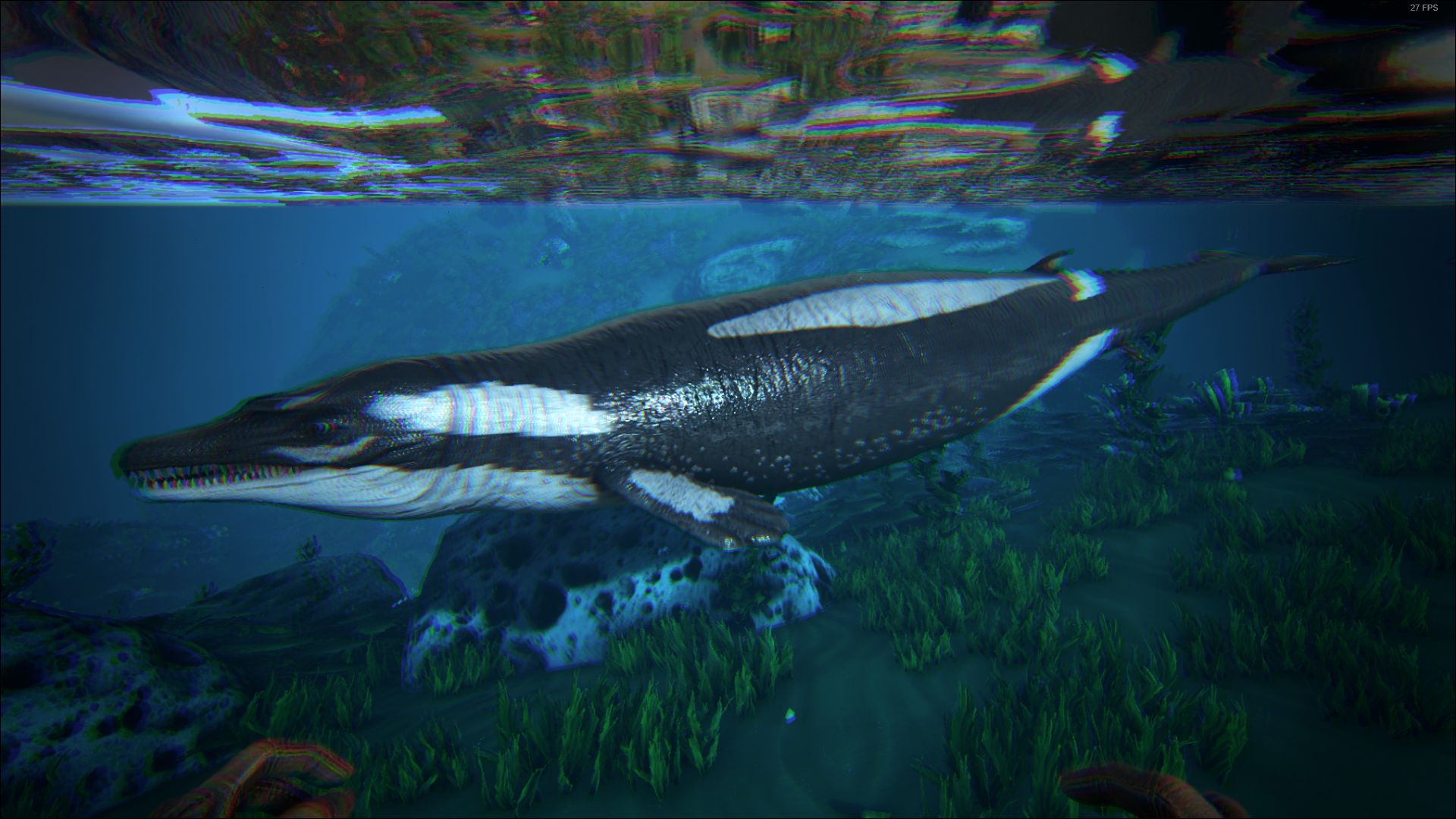 Source: http://steamcommunity.com/sharedfiles/filedetails/?id=876177472
When your tribemate finds a paintbrush by DeltaLEDminer!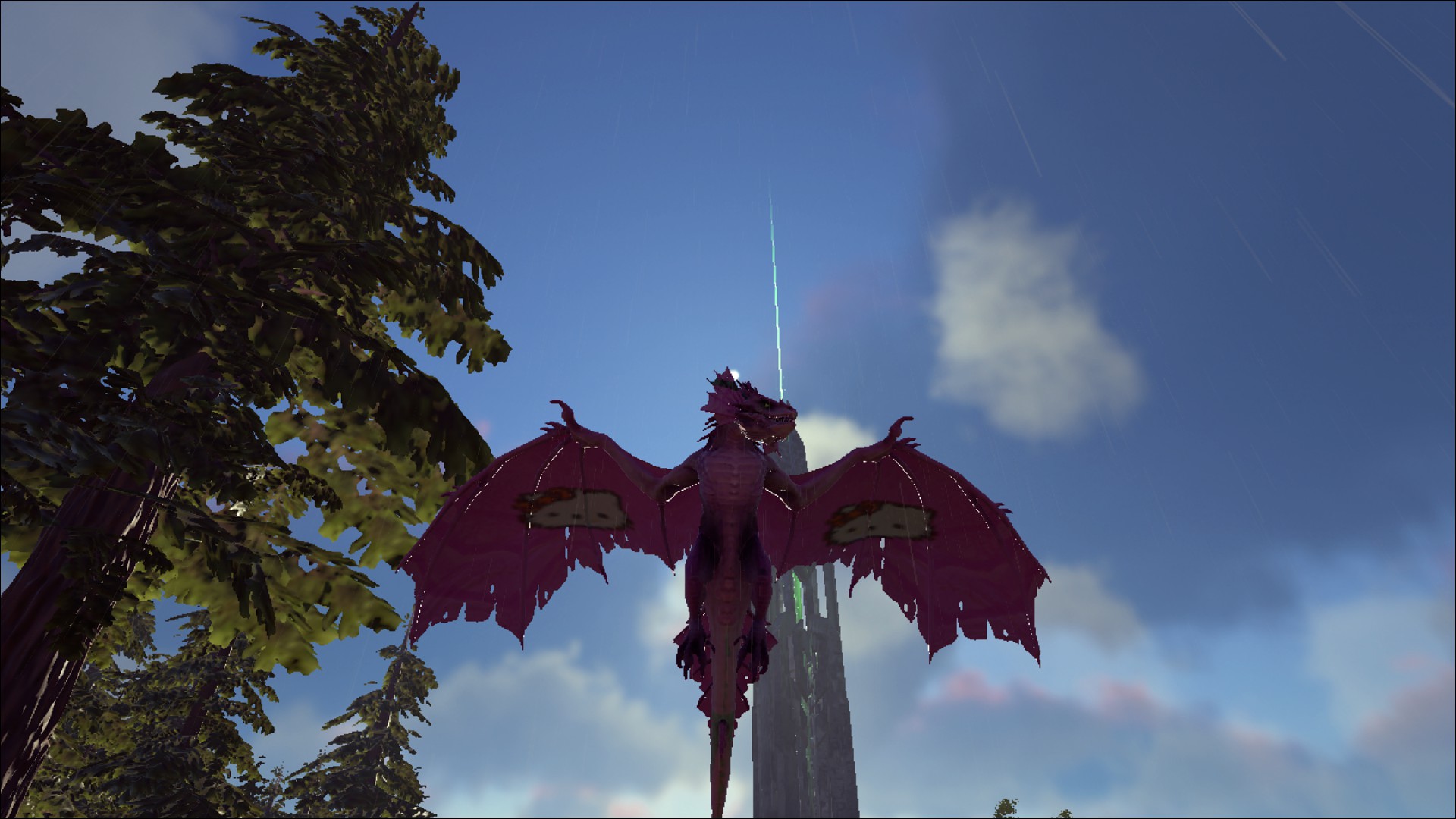 Source: http://steamcommunity.com/sharedfiles/filedetails/?id=874862117
Mateaperic51's sketches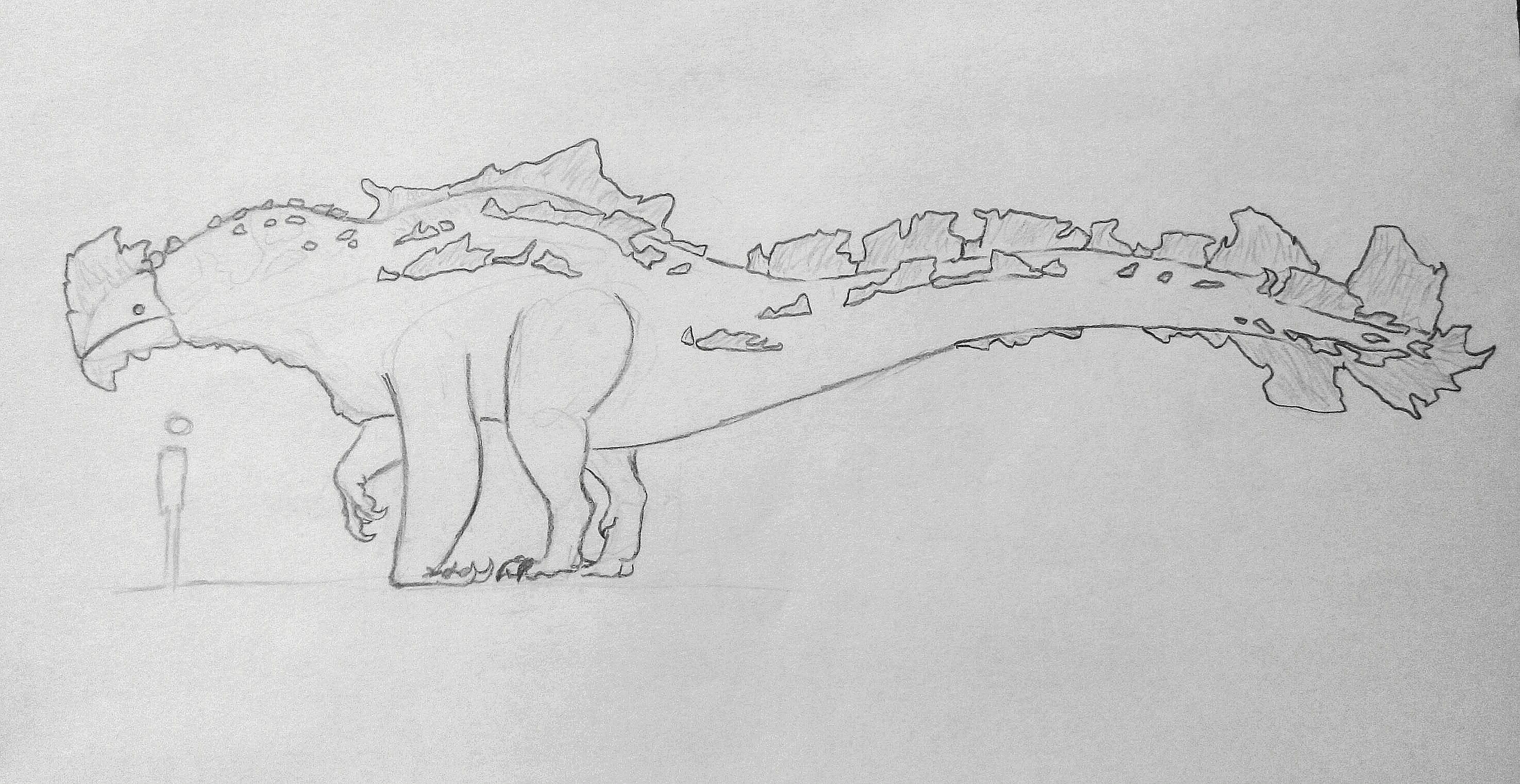 Source: http://steamcommunity.com/sharedfiles/filedetails/?id=875450143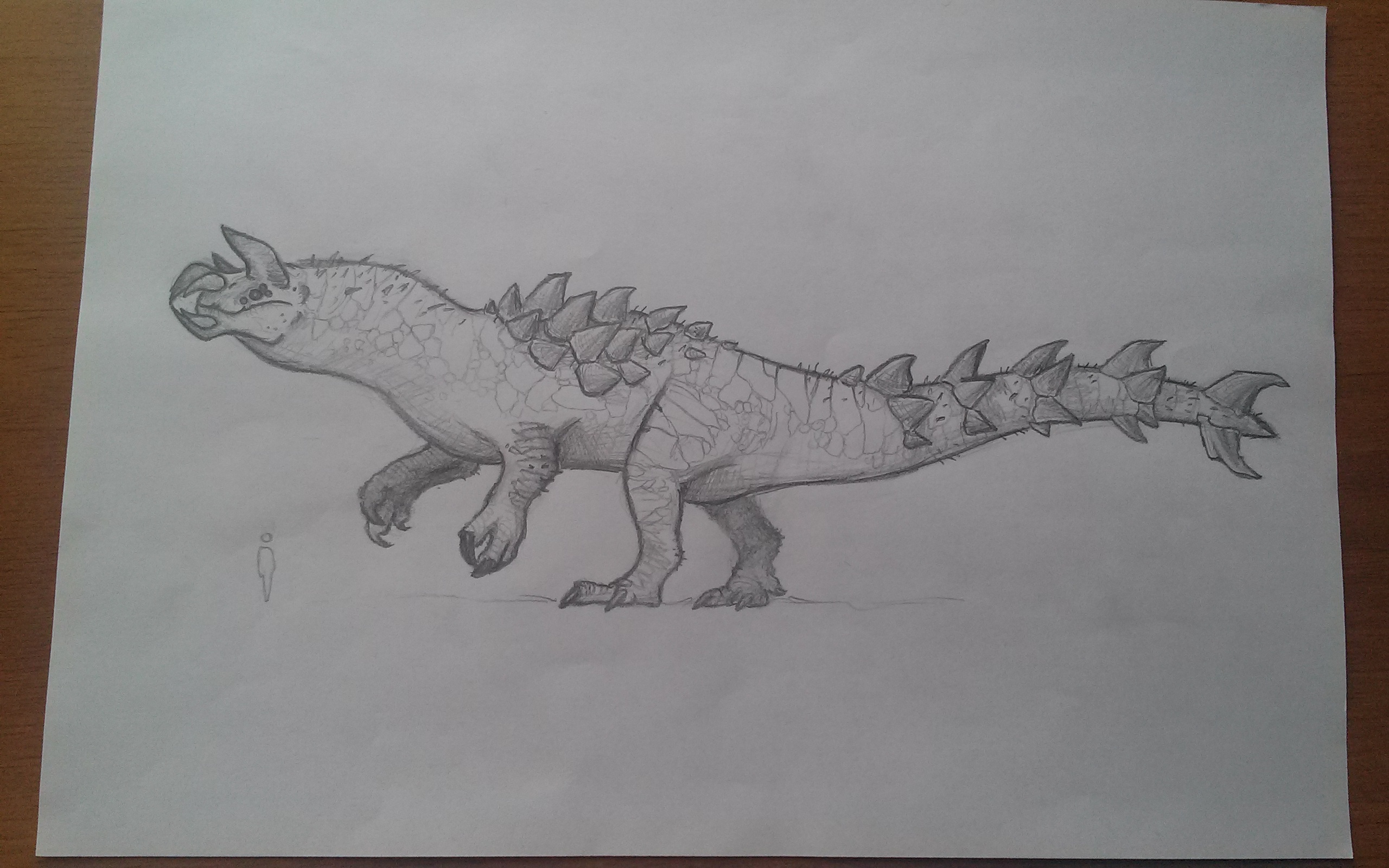 Source: http://steamcommunity.com/sharedfiles/filedetails/?id=874736934
Source: http://steamcommunity.com/sharedfiles/filedetails/?id=874062701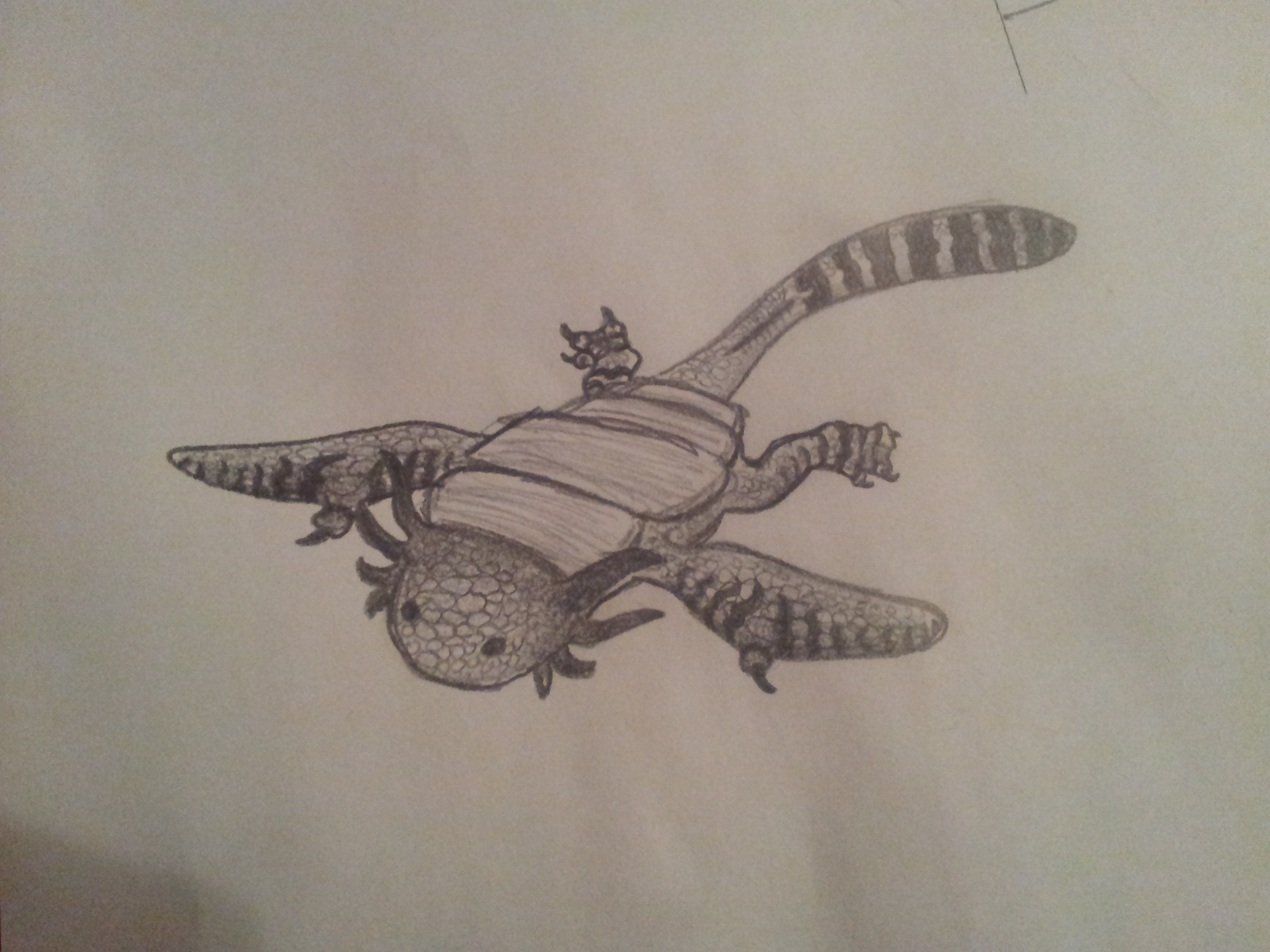 Source: http://steamcommunity.com/sharedfiles/filedetails/?id=873057186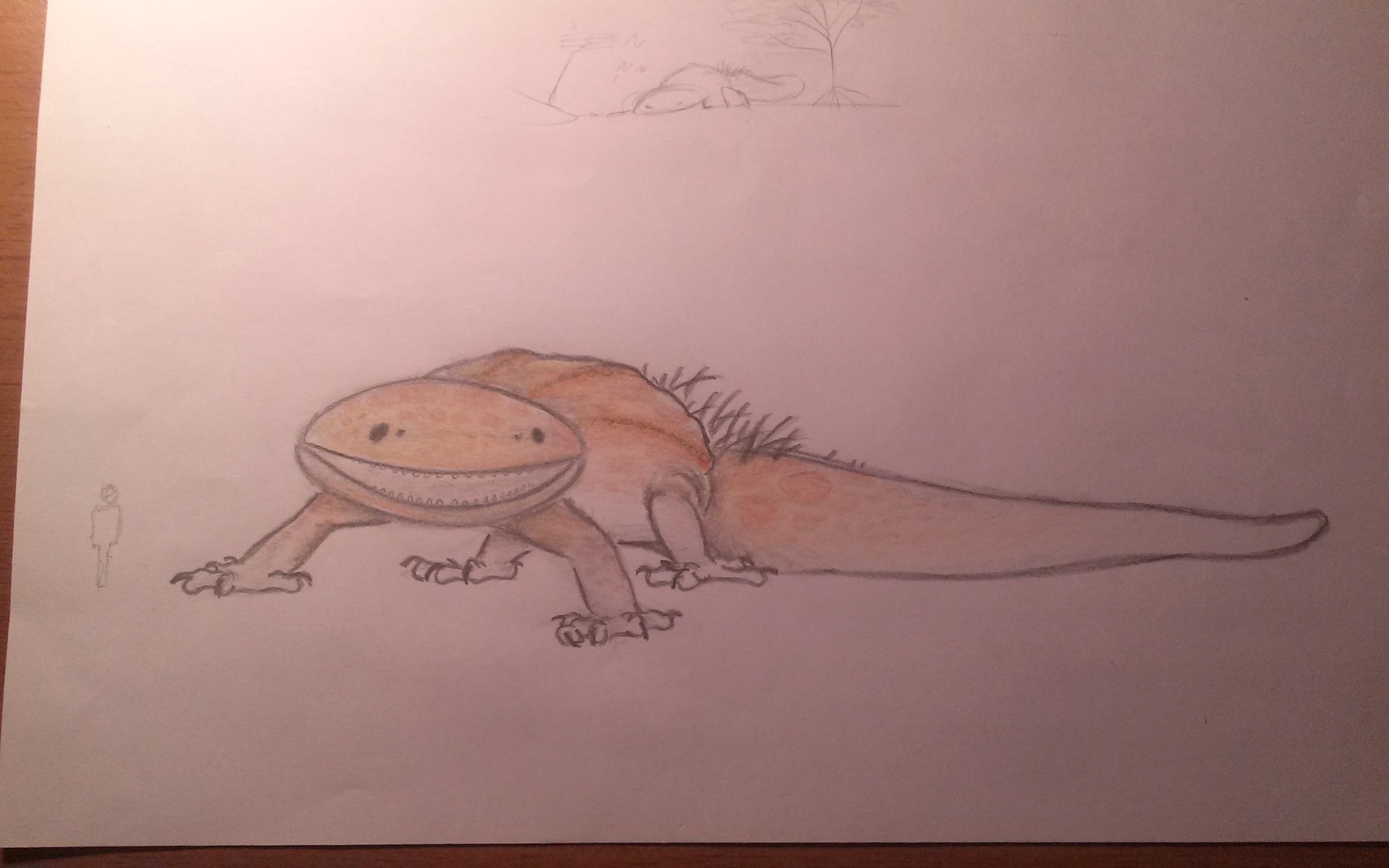 Source: http://steamcommunity.com/sharedfiles/filedetails/?id=875446043
Scorched Ruins by Nikout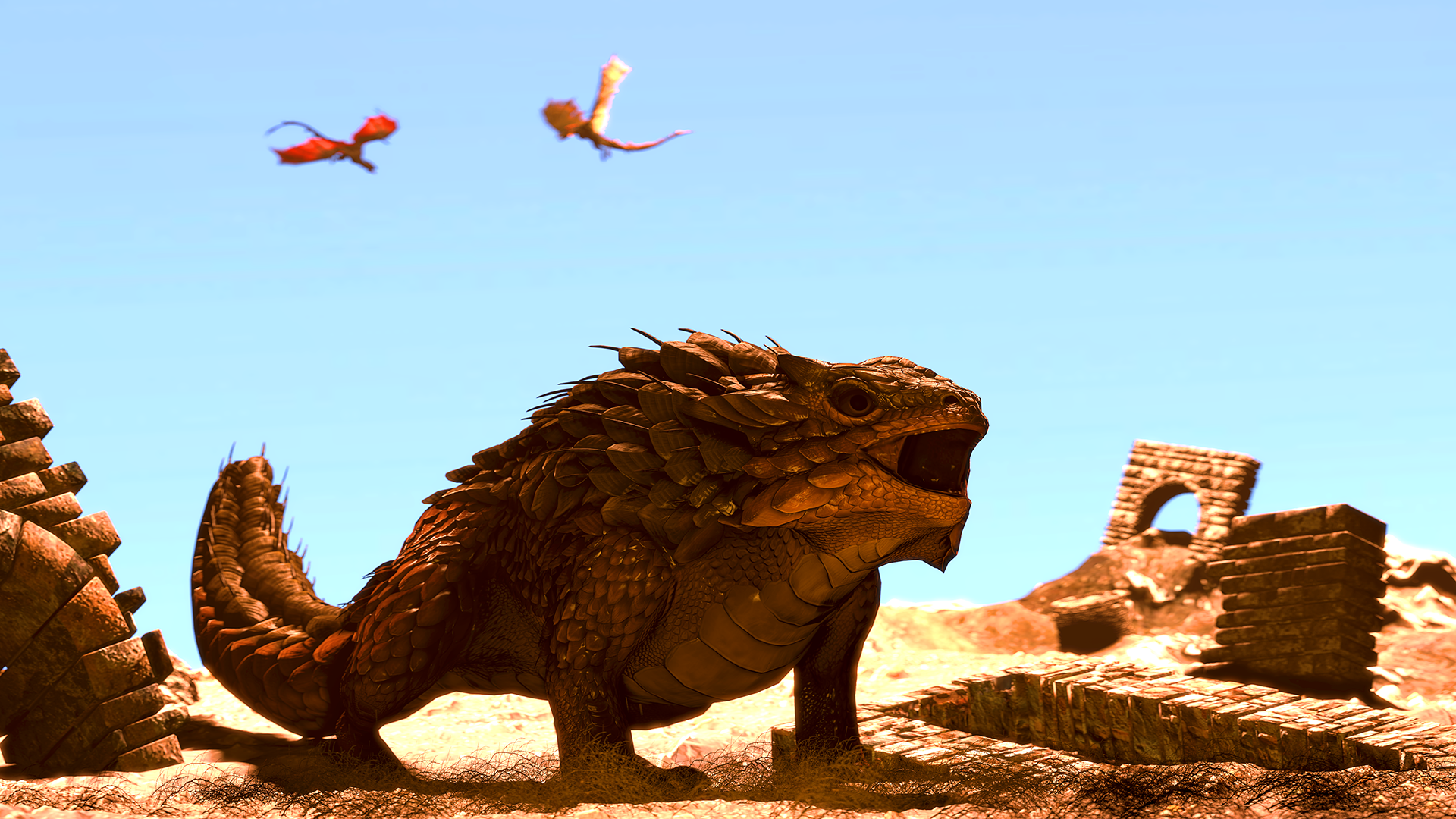 Source: http://steamcommunity.com/sharedfiles/filedetails/?id=876735441
We Got This! by ThugMario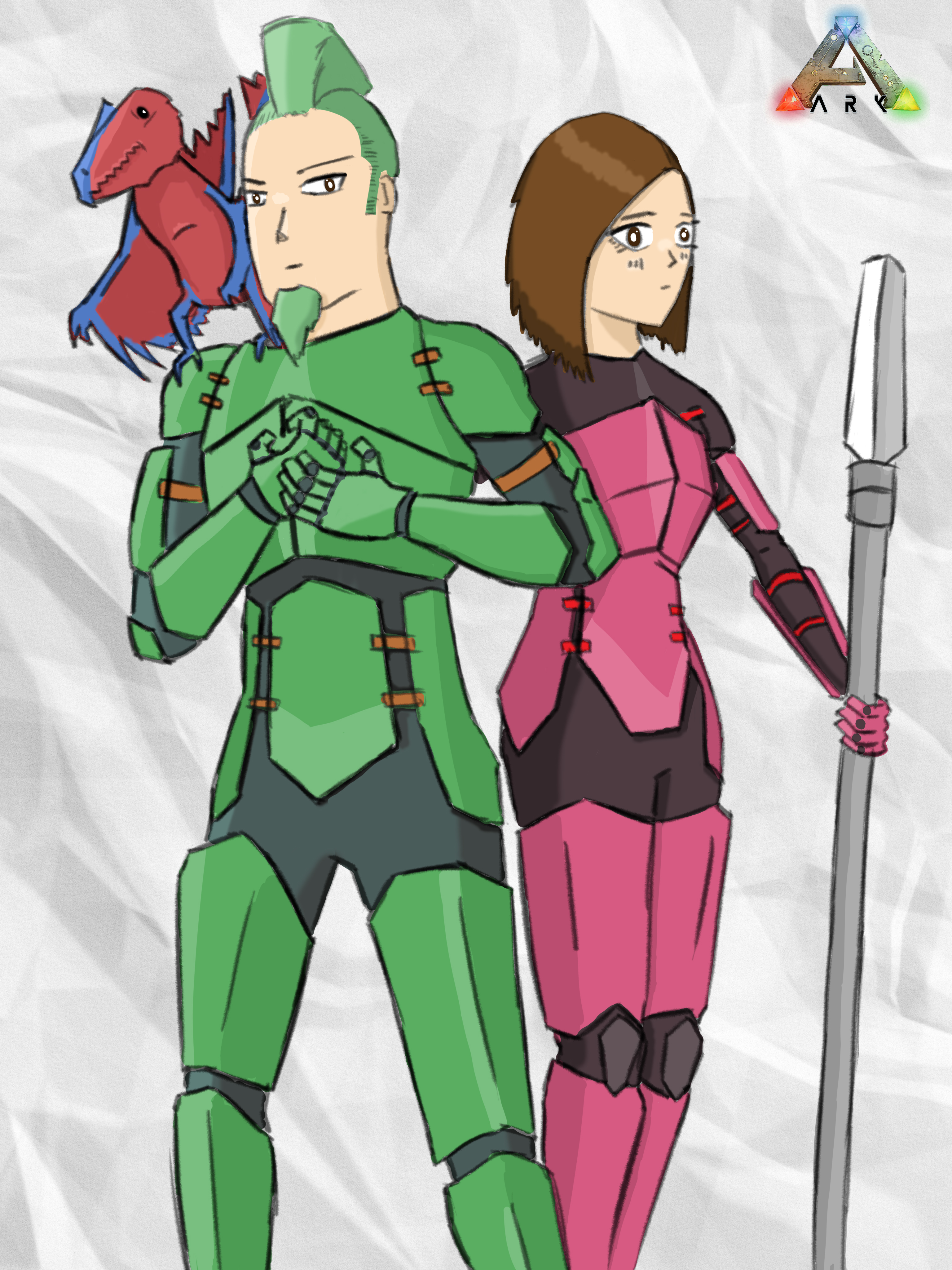 Source: http://steamcommunity.com/sharedfiles/filedetails/?id=873638178
Lifesaver by Violet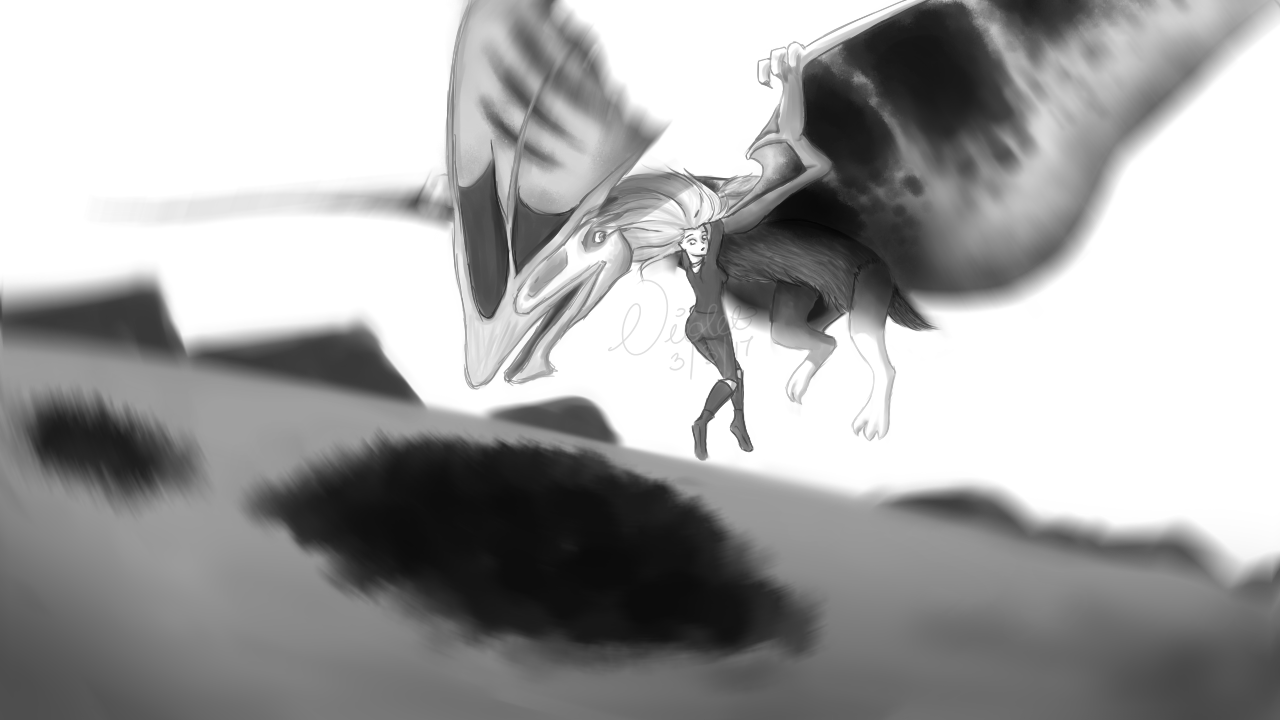 Source: http://steamcommunity.com/sharedfiles/filedetails/?id=876301087
Plesiosaur by Akhoris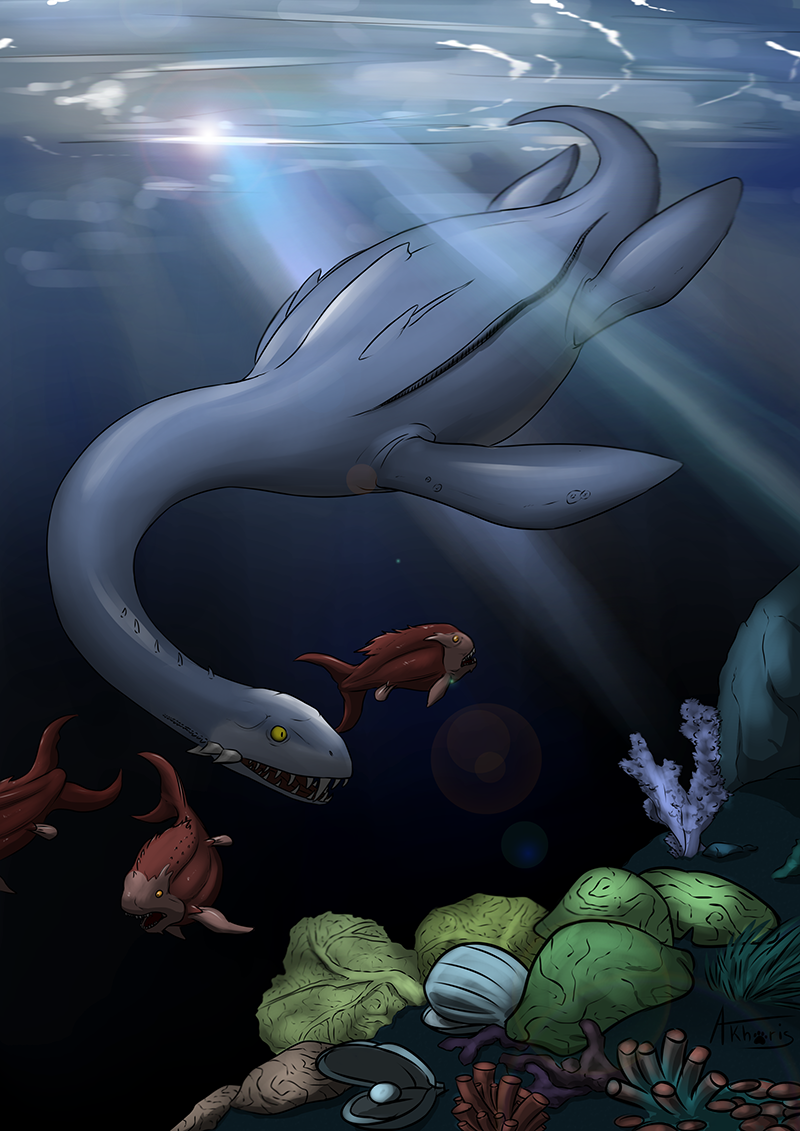 Source: http://steamcommunity.com/sharedfiles/filedetails/?id=872704514
That's it for this post guys! We should be back on track to a regular schedule now with our crunches as we've wrapped up our latest event, and hoping to get a Digest out to you guys soon too 
As always if you've got anything to share please get in touch and be sure to follow us on:
Twitter: twitter.com/survivetheark
Facebook: facebook.com/survivetheark
Reddit: reddit.com/r/playark
Instagram: instagram.com/survivetheark
All the best,
Wildcard Jat & the ARK: Survival Evolved Team
Edited by Jat
---