Hello Survivors!
We're back from PAX and we've missed ya! It's been an exciting few weeks for us, what with all the latest announcements that have been released and of course we aren't stopping there
 that wouldn't be the Wildcard way, would it? Still have heaps of news, content and patches to come and we're super keen to get back into the swing of things, starting with our Community Crunch!
Though before we get underway, here's a little preview of the upcoming patch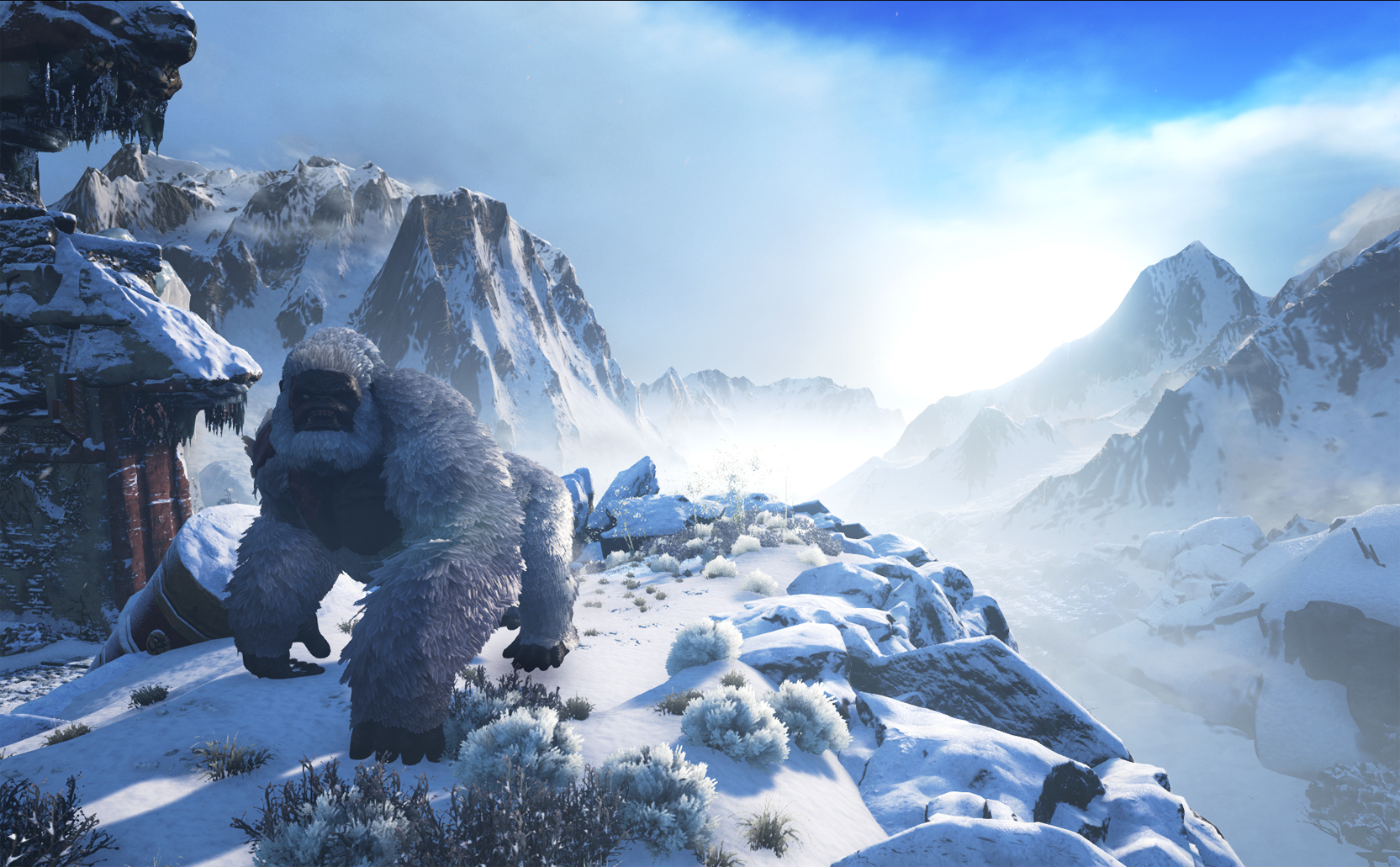 Looking cool, right?
Anywhoo, back to Community News!
PAX Wrap Up!
So for those of you who didn't manage to catch our live-stream of all things ARK at PAX, or happen to attend the event - worry not! As we've got all the broadcasts and highlights saved on our twitch channel! You can tune into the streams and check out all the news, tournament games and interviews by heading over to www.twitch.tv/survivetheark!
Though if you're just after the main chunk of news, well here's the announcements you'll want to read! We wanted to make sure we've got a bit of news to share with all our lovely players across all platforms <3
Fan Feature!
So we've got some awesome news Survivors! We wanted to create a way to celebrate some of the outstanding pieces of fan-creation that we receive, from dossiers, fan art, to videos! We've created a new Fan Gallery where we'll be uploading some of the coolest ARK Fan Art! You guys will be able to vote on which you like the most and they'll be sorted by rating and featured at the top. If you'd like to take a look at the collection, you can do so here:
https://survivetheark.com/index.php?/gallery/category/88-featured-fanart/
You can also navigate to it by heading to the survivetheark homepage, and you'll see it right next to the ARK Tribes button!
and now onto this week's contributions!
ARK: Survival Evolved (Piano Cover + Sheet Music) by w3sp
Timelapse: Suspension Bridge by Fresonis
Creative Misfits PvP Arena by Squidge Meister
Dawn of Day 30 by ThickFreedom
WelcomeToParadise dives into the DevKit to share their thoughts on the Therizinosaur!
Metatrox - Speed Art Episode 3 - Dino Upload 4K
Here's the finished piece! Incredible work!
and you can check out all his awesome work at http://www.mtxgaming.com/
typeForced continues his series of 101 different ways to win SotF! Check it out if you haven't so far, some awesome and incredibly varied strategies.
What's this? by TheMoski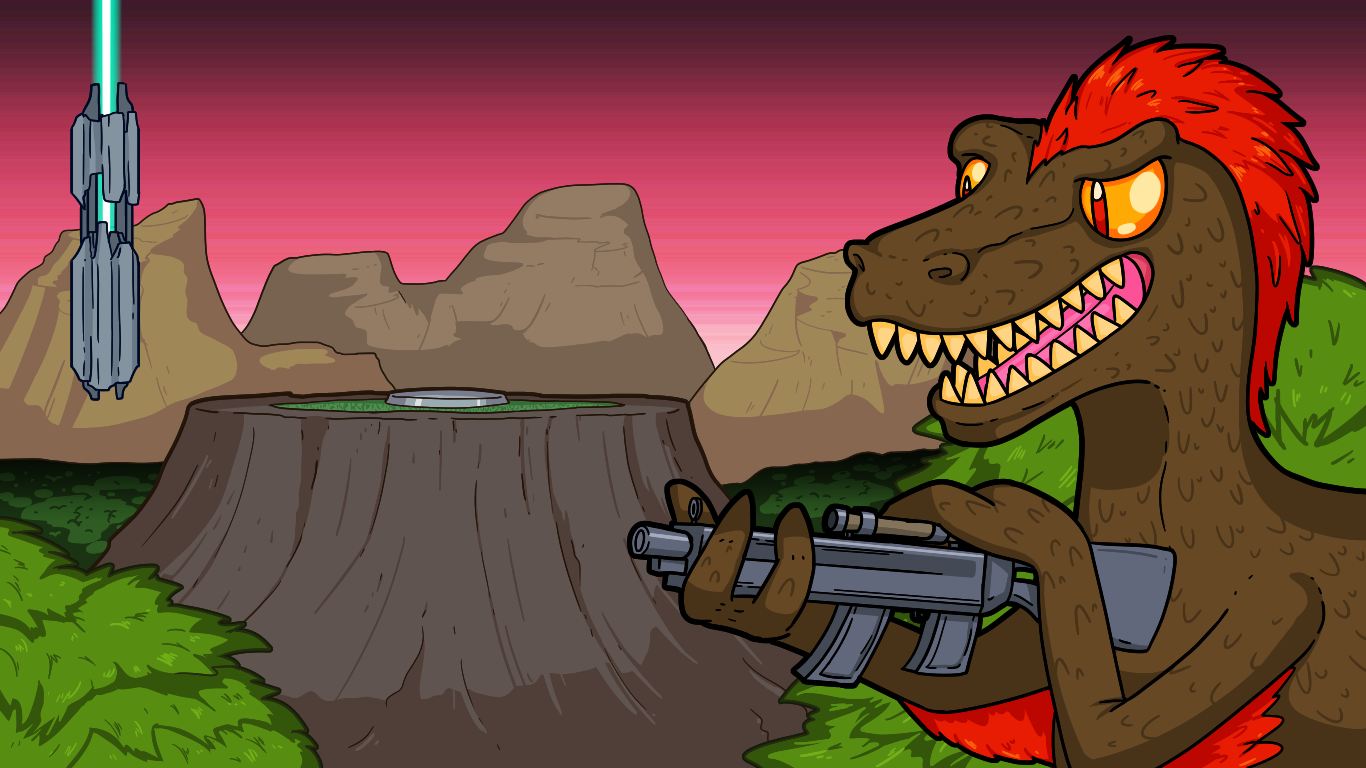 A freaking Dinosaur with a gun!
Source: http://steamcommunity.com/sharedfiles/filedetails/?id=670748001
Sam versus Goliath! by dinosaurman4
and the aftermath...
Sharkcat's Fantastic Manta Warpaints!
The Blue Spotted Manta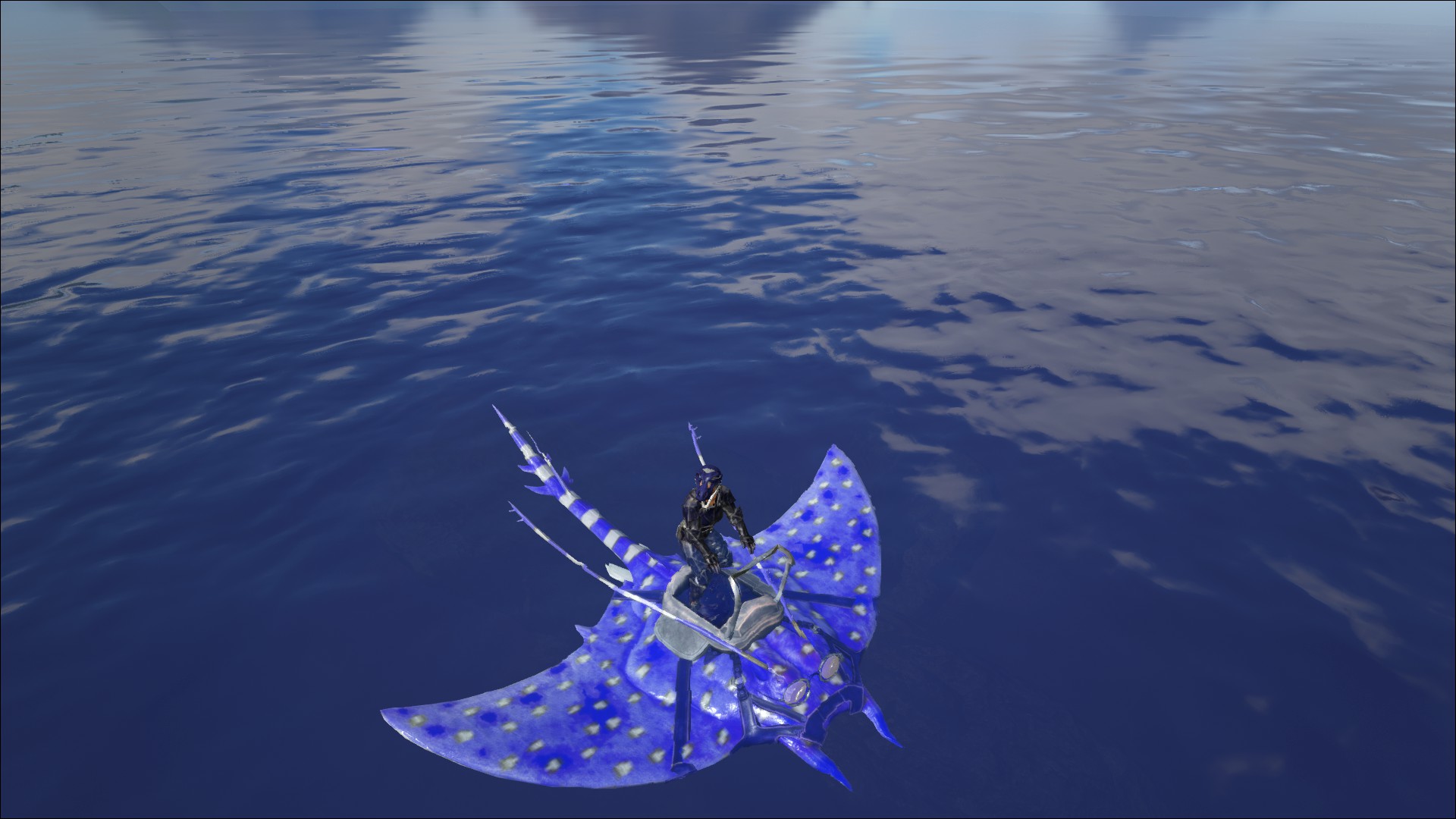 Source: http://steamcommunity.com/sharedfiles/filedetails/?id=670779223
Green Camo Manta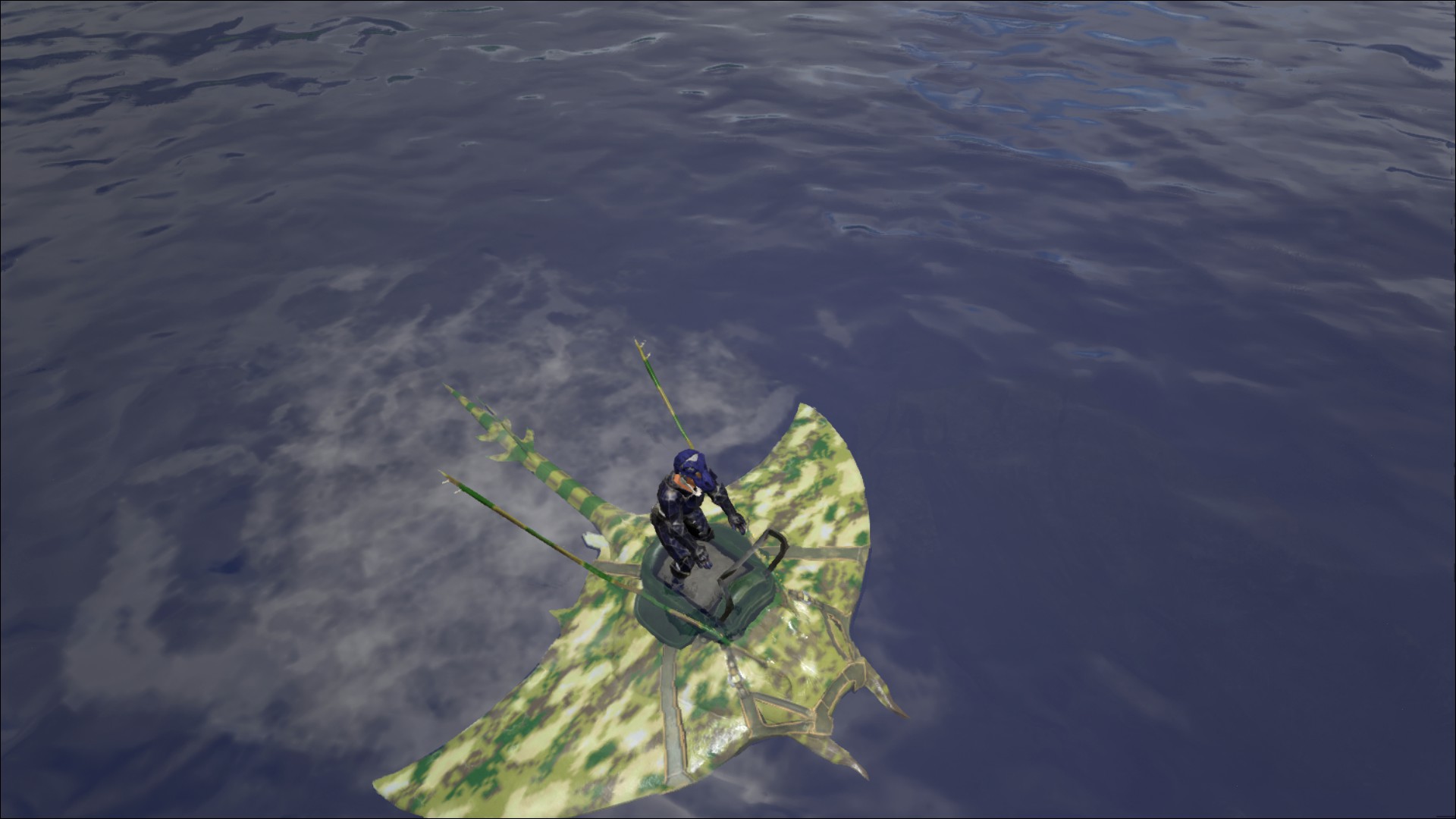 Source: http://steamcommunity.com/sharedfiles/filedetails/?id=671372119
and of course, my dad's personal favourite:
The Ferrari Manta! (vroom vroom..)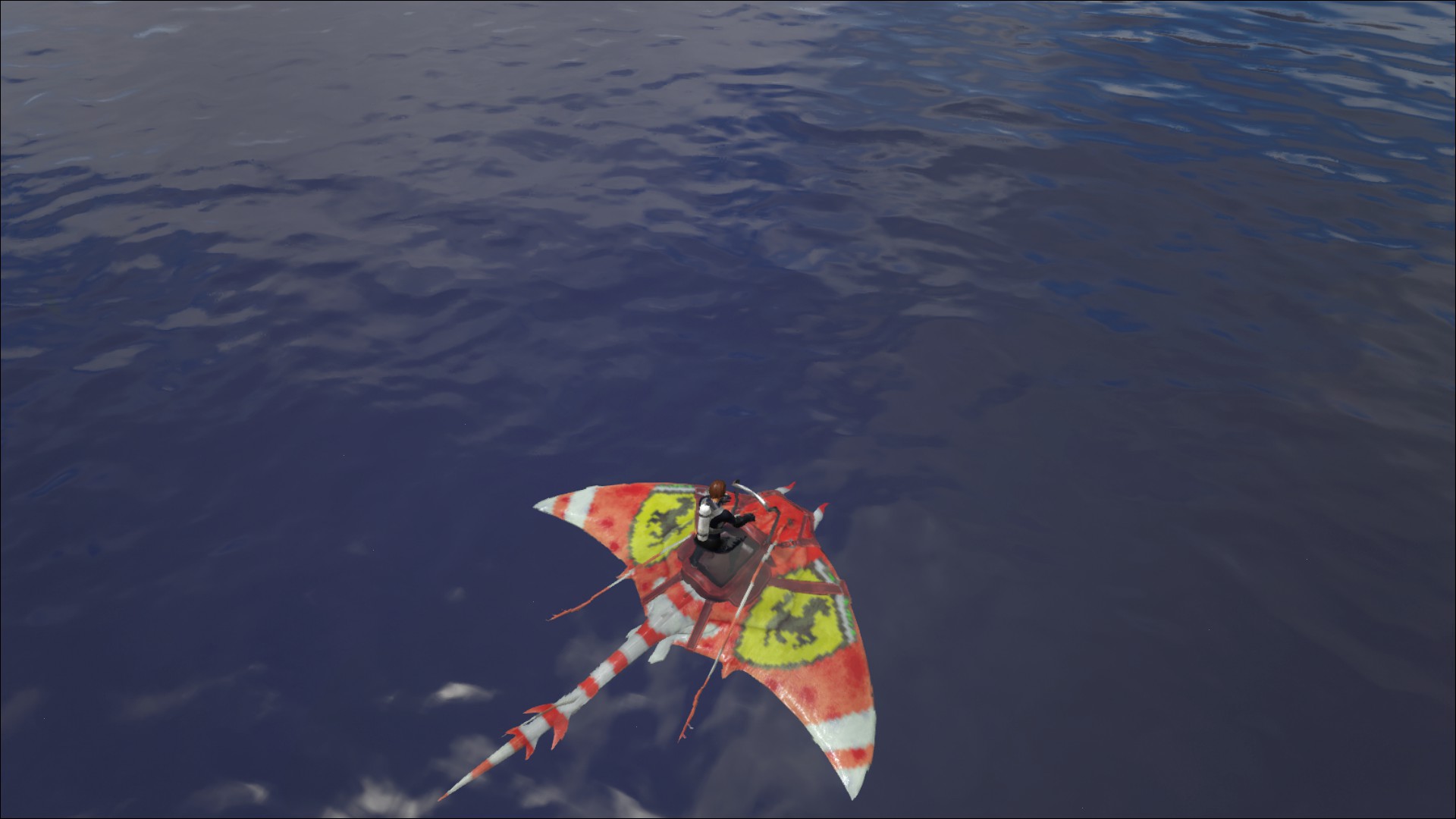 Source: http://steamcommunity.com/sharedfiles/filedetails/?id=673578506
Aircraft Carrier & Mobile Base by domburrows.95!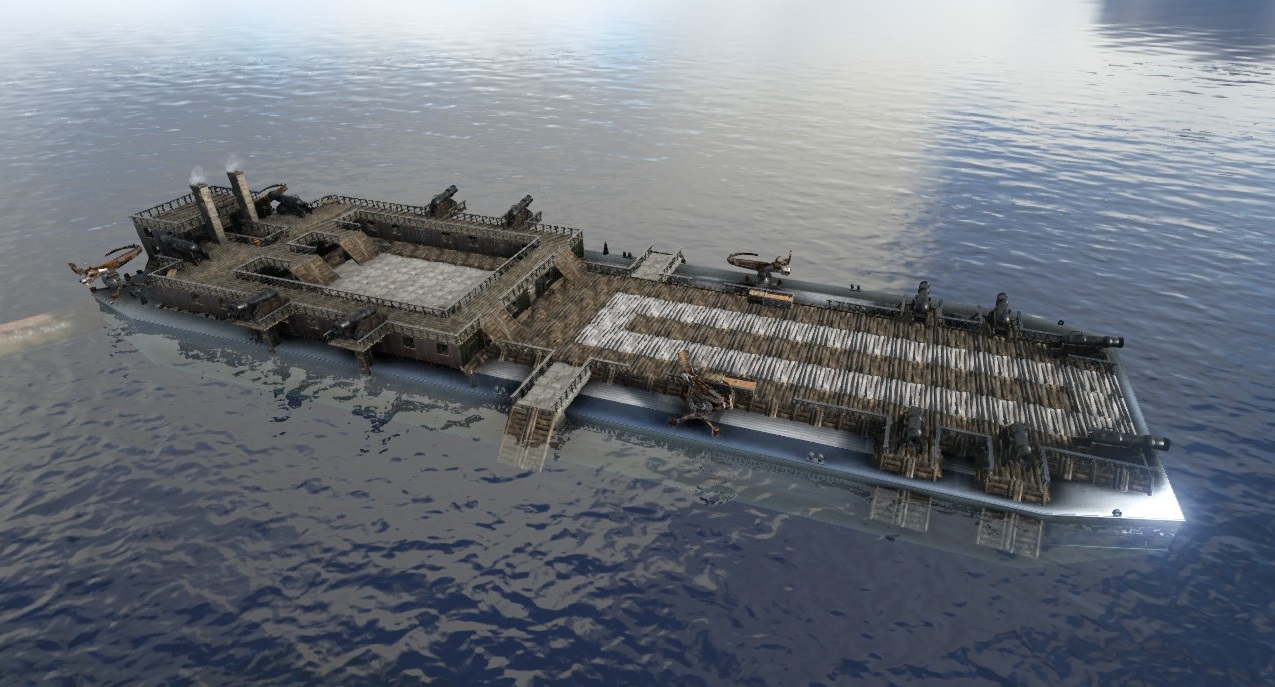 Very impressive! Should have submitted it to the Community Crunch contest thread
Source: http://steamcommunity.com/sharedfiles/filedetails/?id=674051798
Ptera State of Mind by Psaimon!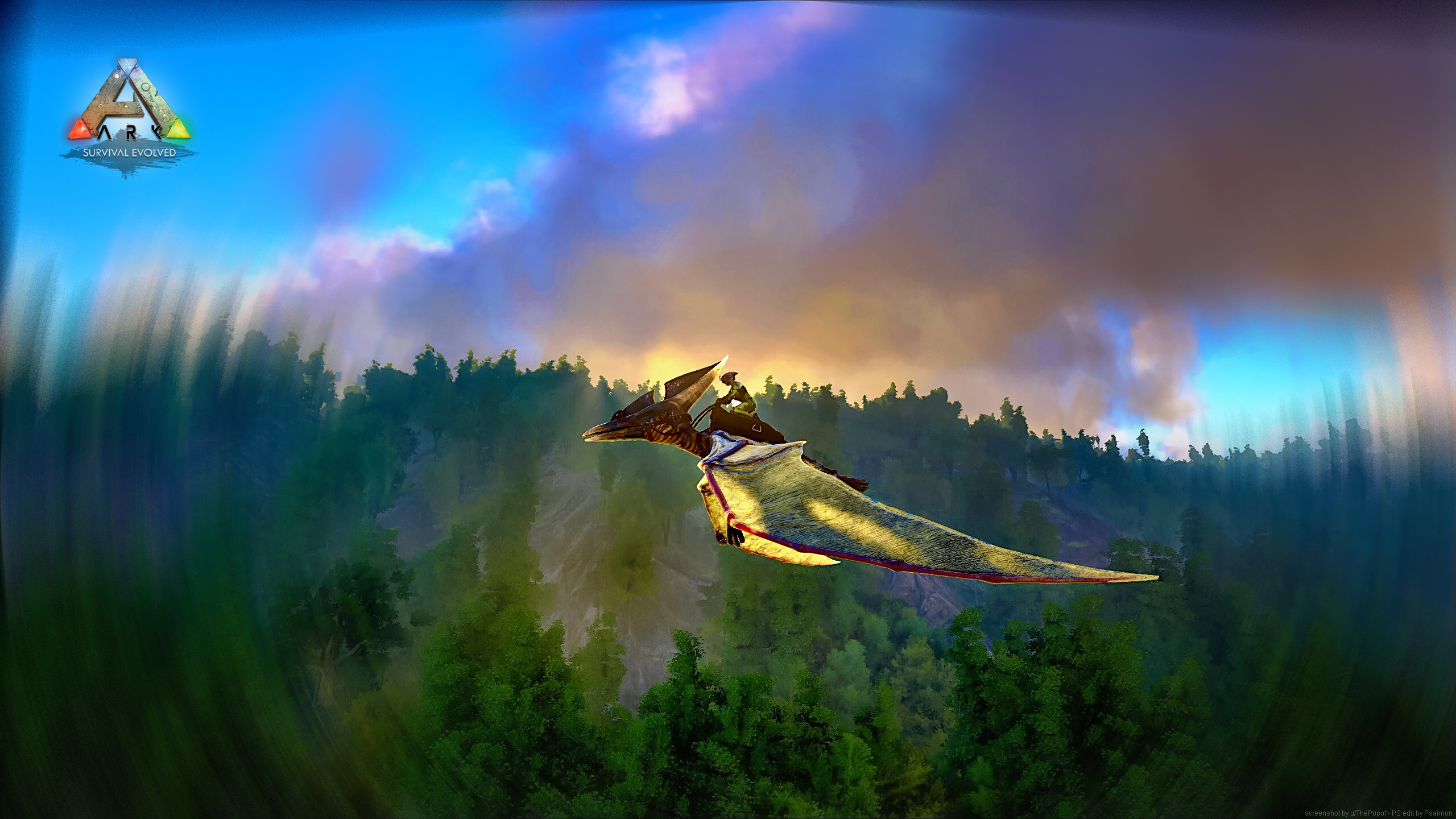 Source: http://steamcommunity.com/sharedfiles/filedetails/?id=668776305
Fanmade Dossier: Megistotherium by Shadlos!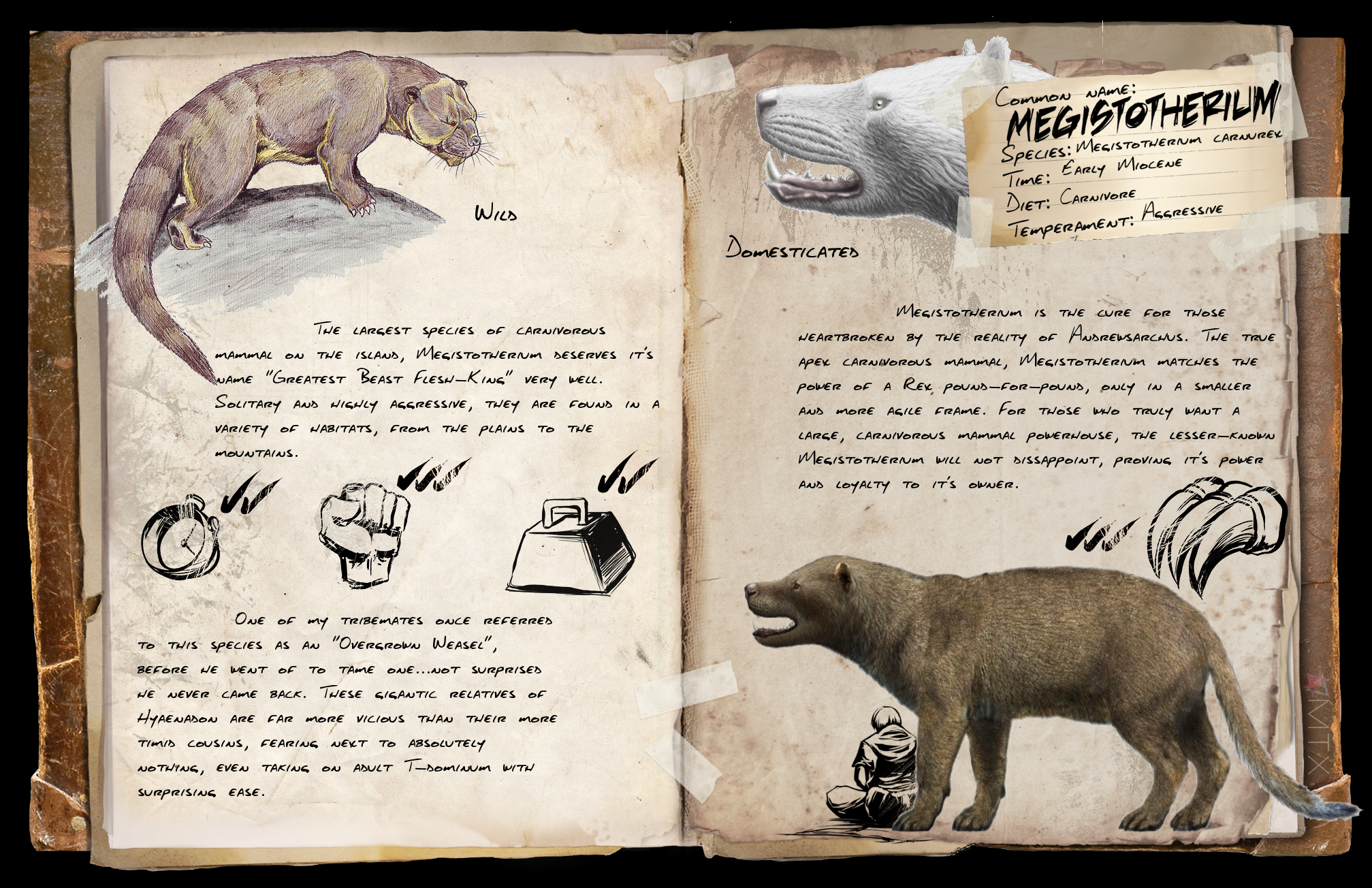 Source: http://steamcommunity.com/sharedfiles/filedetails/?id=674208615
Fanmade Dossier: Auerochse by Dakhar93!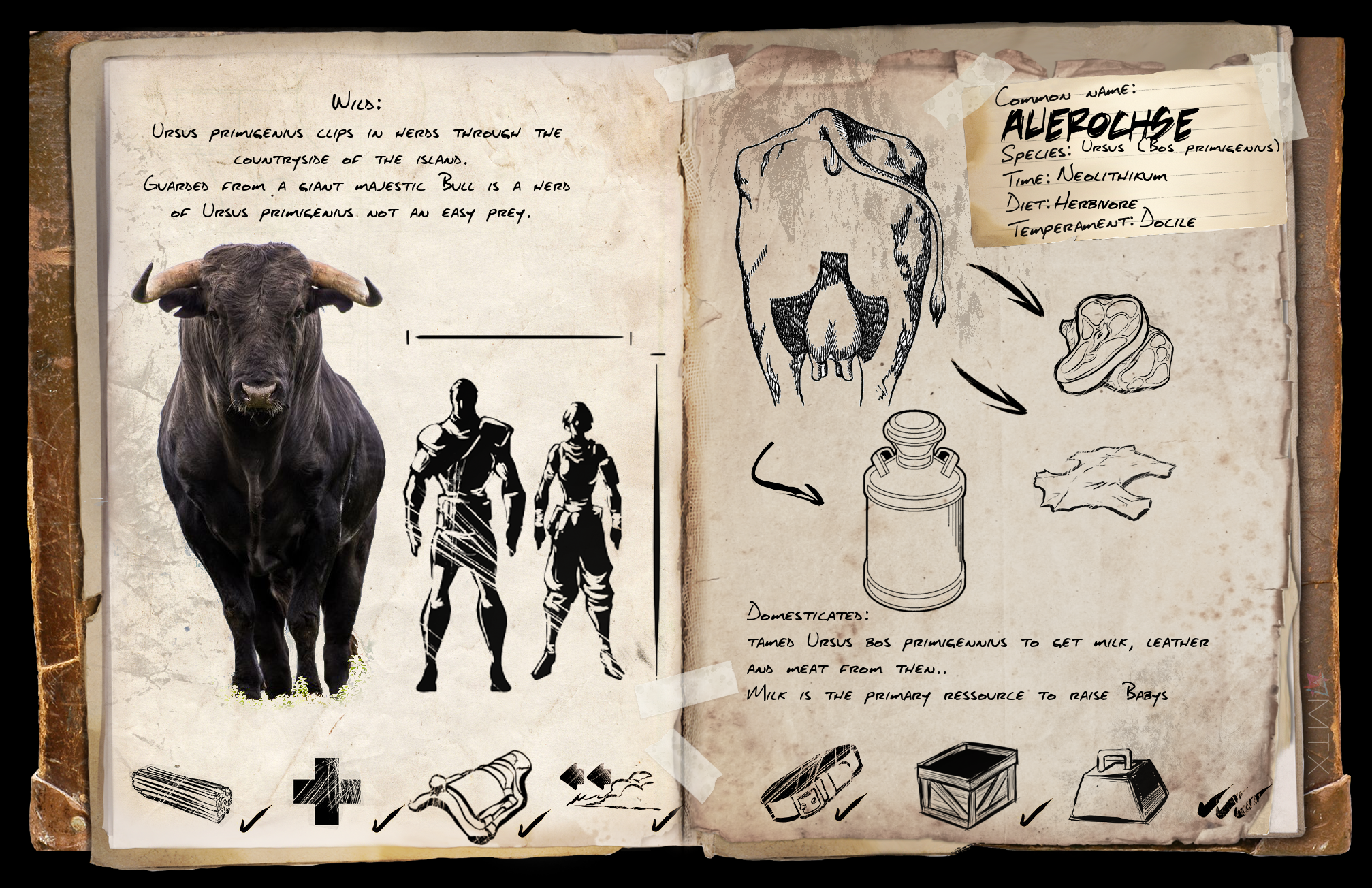 Source: http://steamcommunity.com/sharedfiles/filedetails/?id=673539429
Fanmade Dossier: Andrewsarchus by Shadlos!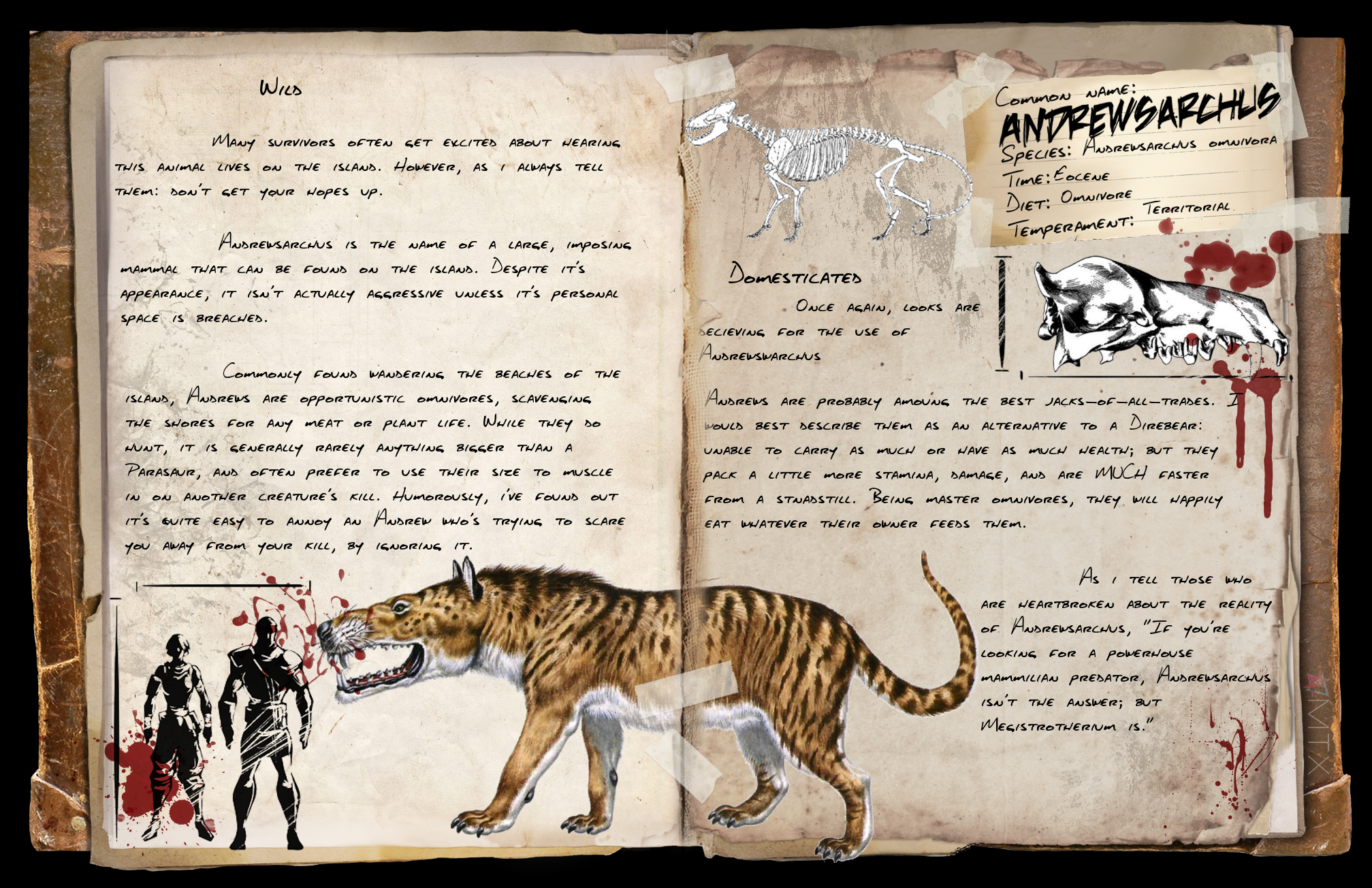 Source: http://steamcommunity.com/sharedfiles/filedetails/?id=674208086
Community Contests!
ARKitect
This is an award given to Survivors to celebrate the amazing structures you build. These bases are judged based upon a number of different factors such as their creativity, uniqueness, how fun of a base it is, the difficulty of building it, the functionality it provides and much more!
The ARKitect for Community Crunch 45 is..
The Lime Inc.
ARK Survival Evolved Bioshock and Industrial Victorian Steampunk Base
Super impressive base! I bet Mod Makers get very excited when you guys create something like this using their work, shows it off in a real nice way - everyones a winner!
We'd also like to give an honourable mention to the following Survivor for their awesome arkitecture work!
Valoule!
ARK: Circus
Awesome! Now we just need the monkeys preforming some tricks!
You can check out the full album here:  http://imgur.com/a/tfHCD
ARKArt!
Unfortunately we didn't get any entries this week, though I get that, PAX and all, the thread went up late - you're excused - this time! 
And if you'd like to check out the other entries for the past week, you can do so here:
Workshop Spotlight!
Hey Survivors! So I'm here with the team that brought you Pimp My Dino.  Why don't we get some brief introductions for the team and what your role on the team is!
Quote

Munch - Ok, so, I'm the community manager of Pimp my Dino, I write most of the text you can read around the mod, in English and in French, as much as I can, and I also create the "Dodu's" armors. I'm currently working on the wolf's armor and I've got plan for some aquatic dinos.  Gawelle modeled the stag's armor and worked on some trike's armor coming soon.   Amitiel worked on the rex's leather armor and the concept for the pimped smithy.

Papukaijah - Well that's my turn, my name is Pierre Jourdan (Papukaijah) I'm the leader of the project, I made mesh and textures of the Rex chitin armor, the Rex metal armor, Argent armor, Raptor armor, Frog armor, all Spino armors, all trophys and furnitures and the textures of the Stag armor

Danco - I am the technical artist on the project, I made the skin on all the dino, I also made the armor for pulmonoscorpius and some integration it in the dev kit and am working on armor for Giganotosaurus & Quetzalcoatlus for the next updates.
Wow, its so awesome to see a group of artists/modders working together.  The community needs more of that.  So tell me how the group formed.  Who's idea was it to create this awesome mod?
 
Quote

Munch - We're all students in the same school, we played Ark during the past summer, and had many ideas that we wanted to see in the game, waiting to see more update. Then Papukaijah saw the first Ark's contest and he did share it to our team. This sounded like a great idea but we all had a lot of work so the team wasn't able to work on it.

But Papukaijah manage to organize us all to work on what became our first mod: Pimp My Rex, from an idea that we all acclaimed, Dino's armors. At this time only four of us manage to work on this mod but with the success we had, some of our friends were motivated to work with us, that how we got a team of 6 CG Artist Students.  

As I'm (munch) an animator I didn't had a lot to do on the first mod, but as I'm the most understandable in English, I wrote all the background and description and also made the dodo armor

 
That's so amazing!!  It's clear that its a fan favorite and the art is absolutely fantastic.. What is your inspiration for the art style?There's some very creative styles for the armor.
 
Quote

Papukaijah -  From a lot of references, like real existing armor, Dinotopia, World of Warcraft, Narnia, Ark's armor ....

Munch - And a lot of references found on google too... But as we've all had a creative formation, with all these references we can make our own new stuff.
I always like to see what the inspiration is behind the art we see in ARK mods.  Obviously you all are talented and have put a ton of work into the mod!  What are your future plans for this mod and do you have any plans for a mod outside of Pimp My Dino?
 
Quote

Munch - We've got a lot of plans, I'd like to make the dodo more useful, with a bag or a chest, and add a little C4 pocket on the side actionable with a remote control...

We're currently working on new armors for the mod. We will had some function to custom the armors' cost for each server, as every player have different requests.

We will probably update the texture to optimize the mod.
As we're almost graduate, some of us will look for a job, as Papukaijah (really interested by Ark) and Inpas, some others will work on a game project named Shogun No Kamigami (a project on which Danco, Gawelle, Papukaijah, Amitiel, and Munch), or Shattered: Tale Of The Forgotten King(Danco, Amitiel, Munch, this project is currently on Square Enix Collective), so we have some idea but as the team must be a bit split up in the next month, we'd like to focus on this mod for now and keep it updated as much as we can. But I keep the exploding dodo's idea in mind, (probably for this mod ; ) don't worry!
Wow, it's amazing to see you keep up with this when you have school and other things going on.  It's also amazing the type of opportunities that can arise from creating mods.  I know one opened up for me.  Tell me what advice you would give to other modders are artists trying to get started?
 
Quote

Well, when we made Pimp My Rex, we had no idea of how Unreal worked, we just knew how to use some 3D software, but we manage to find everything in the community, on youtube, and by trying ourselves. This is really an open community, we found answers for our questions in the Ark workshop or on the dedicated forum section, so we manage to learn everything to make ours mods, and here we are. So if you want to make mod, learn as much as you can, contact moders, ask them, they're often wanting to help. And when people can't answer to your question, go on youtube, on dedicated forum or website, because most of the time, someone already had the same problem as you, and already found an answer.

So stay curious and willing to learn. There is nothing that you can't learn if you're interested and if you want to.

We created a facebook page for our mod, and new modders want to ask us some question, it would probably be the best way to contact us as we can't always check our Steam's page.

So here it is if you want to check: https://www.facebook.com/PimpMyDino/
Well I'm sure we'll be hearing  lot more from all of you. Thanks for chatting with me!!  That's all I have, any last words for your fans, community, or the Wildcard team?
 
Quote

Well, we'd like to thank the Wildcard Team for making this badass game and allowed us to make mods for it! Thanks to our community who made us proud of our work and we hope you enjoy it as much as we enjoyed doing' it! Thanks for your positive review, for your videos which are as awesome as our mod (if not more, just have to watch one of you guys talking about dodo's armor to make my day ; ).
Thank you for having contacted us

And hey, Wildcard, if you're hiring... We've got some badass hardworker here!
Haha, thanks for the interview guys! We'll keep ya in mind
and for Mr. Cedric's Primitive+ Update!
Quote

Hey fellow survivors!  It's Ced here and I wanted to give you a quick update on what's going on in the Primitive+ world!  Hopefully you've heard the exciting news of Primitive+ going to consoled.  It's going to be an exciting ride and I owe it all to you fans for helping me polish and refine the mechanics in it.  We are looking at some time in August to deploy to XBox, so it will be important, you keep me updated with all your suggestions for content and balancing.

Recently we deployed version 1.3 which added the fruit press, fruit juice, and a host of other optimization related changes.  There were also several art changes to help with some of the performance issues you've been keeping me up to date on.  As we march towards August, there will likely be lots of additions and things that break.  I'm also going to ramp up the development pace so I can fit all of the great ideas in for the first XBox launch.  For those of you that followed Primitive+ before the first mod contest, you know this means frequent updates.  I will be sure to communicate the updates days in advance to give time for server owners to prep.  

For those who aren't familiar with Primitive+ or would like to see it in action, myself and Forest will be streaming today at 7PM EST on twitch.tv/survivetheark.  Come watch us make a fool of ourselves and learn more about Primitive+!!

With that said, back to the lab….. Or a nap

Oh, 

- Ced

 
ARK Testers!
Applications are open again! We want to recruit more testers to help us with pre-release builds and other special upcoming features! You can apply to be a tester here
Also testers are given an exclusive Account-Bound cosmetic to indicate their much appreciated helpfulness, extra useful to wear when testing something!! (Get on it Zane!
)
That's it for this week's Crunch guys! As always if you've got anything to share please get in touch and be sure to follow us on Twitter at @survivetheark - Facebook at www.facebook.com/survivetheark and Reddit at www.reddit.com/r/playark
Thanks everyone!
Until next time!
Wildcard Jat and the ARK Survival Evolved Team & Survival of the Fittest Team
p.s I look grumpy cause my feet hurt (PAX is insane!) and Wildcard TheRightHand said some really mean things about my hat
Edited by Jat
---