Community Crunch 43!
By Jen
31,914 views
Hello, Survivors! Welcome to the 43rd issue of the Community Crunch! My name is Jen, and I'll be bringing you the Community Crunch this week.
To those unaware the Crunch is a weekly topic that consist of content to share, made by the community, for the community! As well as any little changes I want to make survivors aware about, which happen within our community.
Mod Contest
Earlier this year we were thrilled to announce the first challenge for modders with our very first ARK International Mod Contest! Putting content creators, new and old, to the test through making their own ARK Mod. 
I'd like to take this time to thank each and every person who submitted their mod for participating! We have over 100 entries, which is amazing. Studio Wildcard will be releasing the top candidates for public voting shortly.
Community voting on the mod contest entries will begin on April 11th, so stay tuned for that! The winners will be announced on May the 15th 2016, after finalist voting, spotlight and judging rounds.
'Mysterious Mysteries' Contest Winner
With everything that's been going on recently, we mistakenly forgot to announce the winner of our Mysterious Mysterious contest that took place a few weeks ago. Much congratulations to Survivor William! We will be get in touch with you over email to sort out your prize.
For those that are curious, here were the four correct guesses (and one bonus guess we also accepted):
Survivor League Logo
The Obelisks in the old locations
No Snow Biome
2 in the cloud
Music ** BONUS **
Fan Feature
Northward by Freyaloi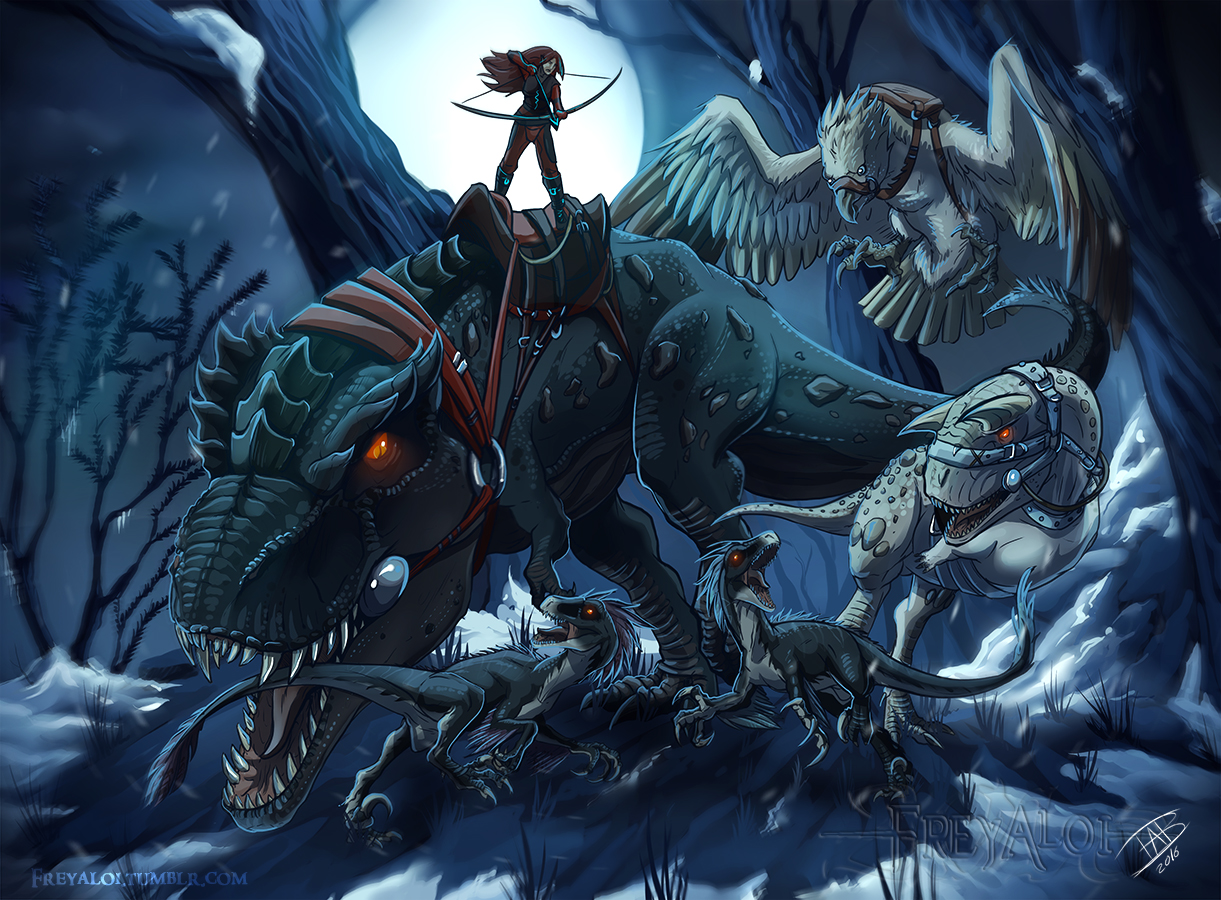 Source: http://steamcommunity.com/sharedfiles/filedetails/?id=656720497
Yer Bein Watched by Stanism
Source: http://steamcommunity.com/sharedfiles/filedetails/?id=654455277
K4LLA's Art
Source: https://survivetheark.com/index.php?/gallery/album/600-k4llas-art/
Ark Survival Evolved "Happy Easterville" by hanseN Gaming
What it feels like to raid in Ark! by ThickFreedom
Rugops by milokamilo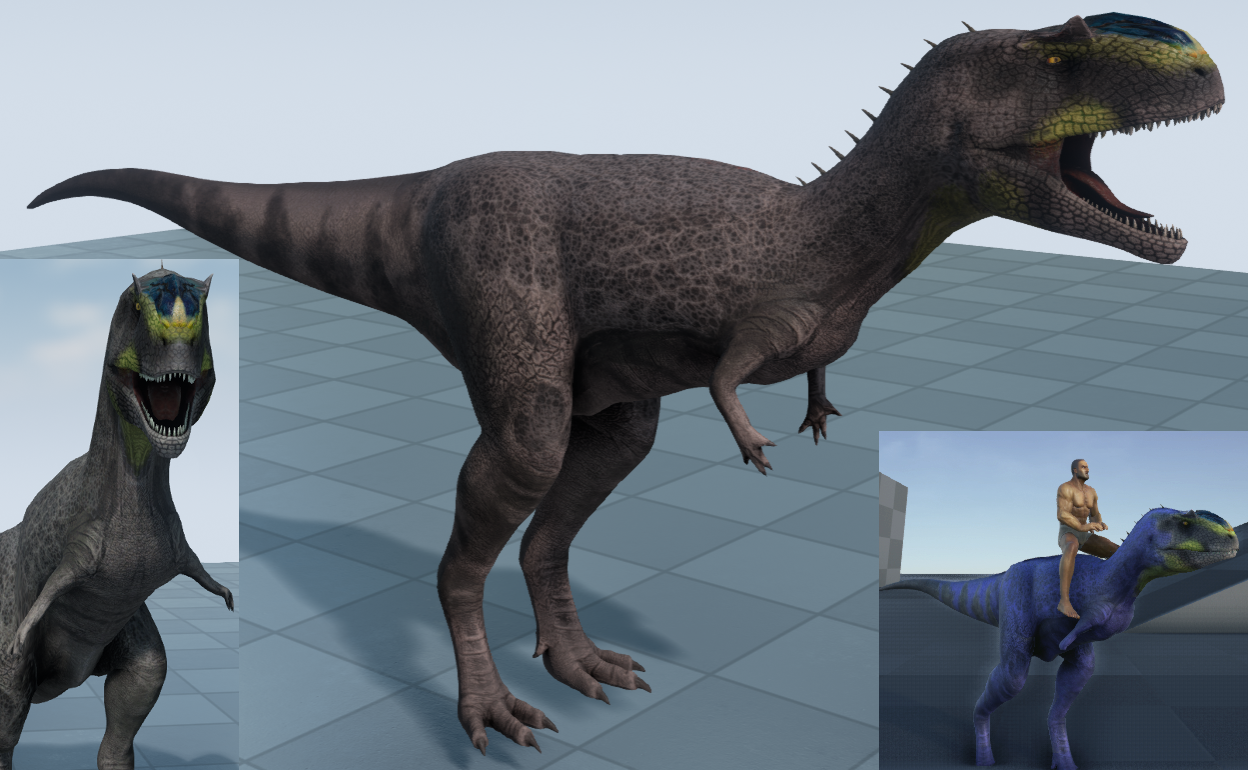 Source: http://steamcommunity.com/sharedfiles/filedetails/?id=650899828
NEW on MNI mod by milokamilo
Source: http://steamcommunity.com/sharedfiles/filedetails/?id=656625037
Caulkcephalus dossier by Davey Jones!!!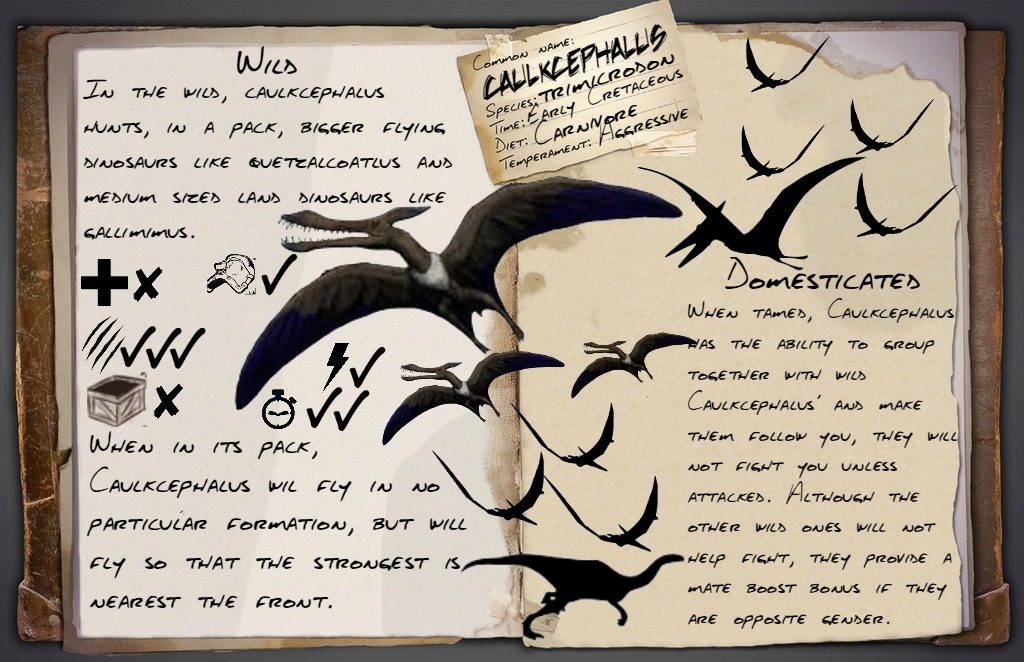 Source: http://steamcommunity.com/sharedfiles/filedetails/?id=655573826
Rathian Dossier by Shadlos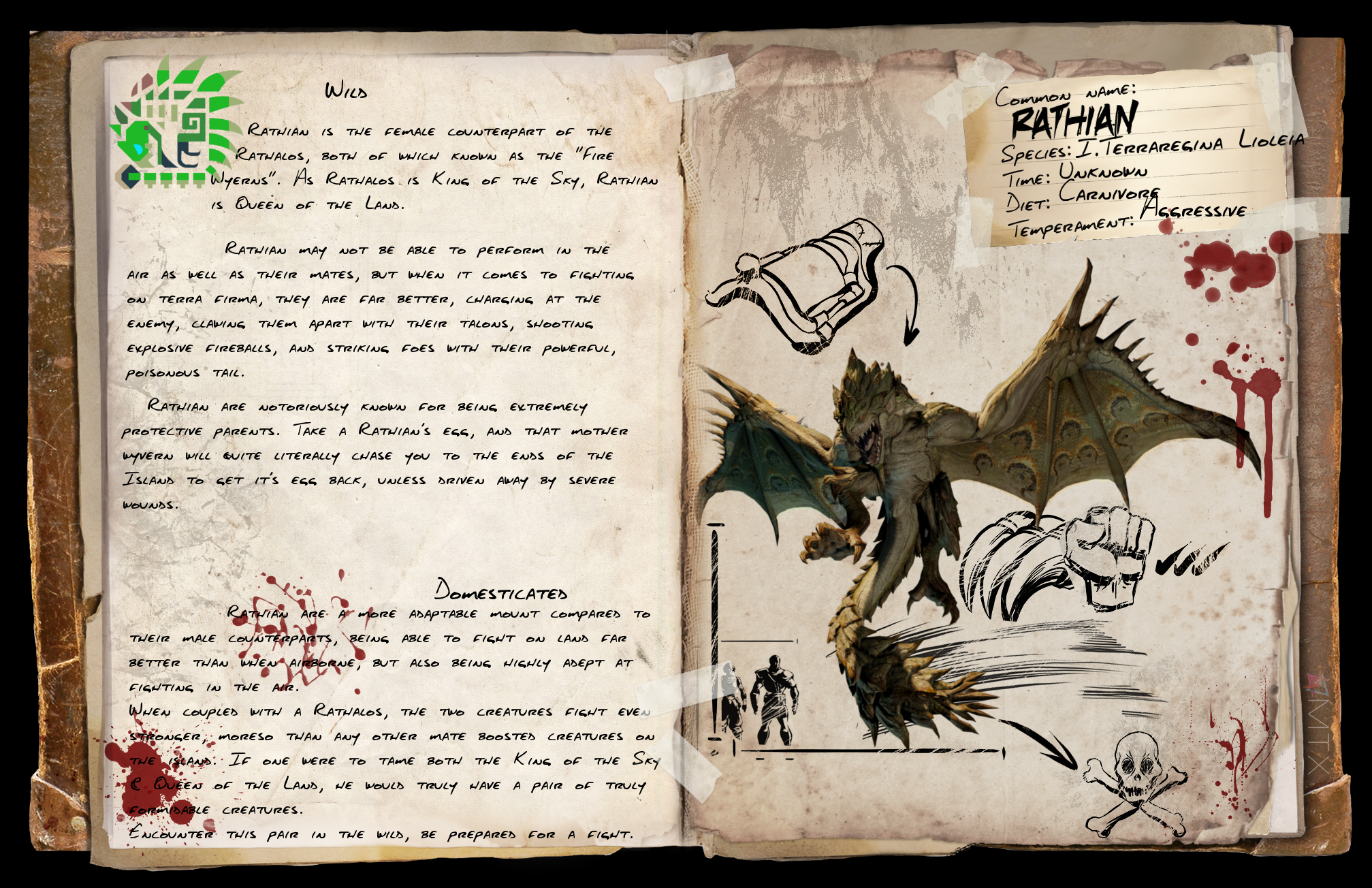 Source: http://steamcommunity.com/sharedfiles/filedetails/?id=654886205
Gastonia Dossier 'Tectis Arma-Murus' by Malkizid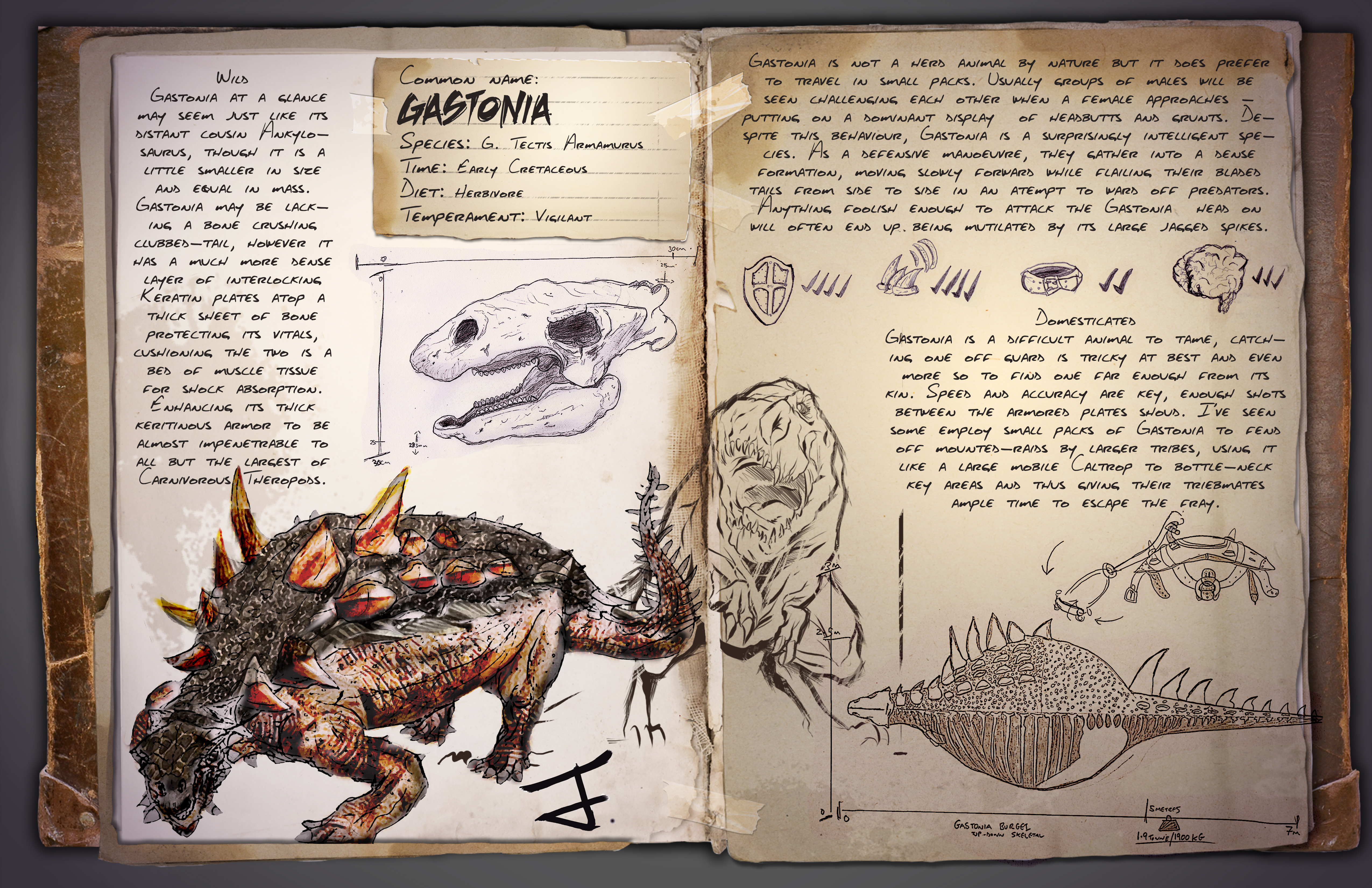 Source: http://steamcommunity.com/sharedfiles/filedetails/?id=645399258
Archelon Dossier by AtlasBlu45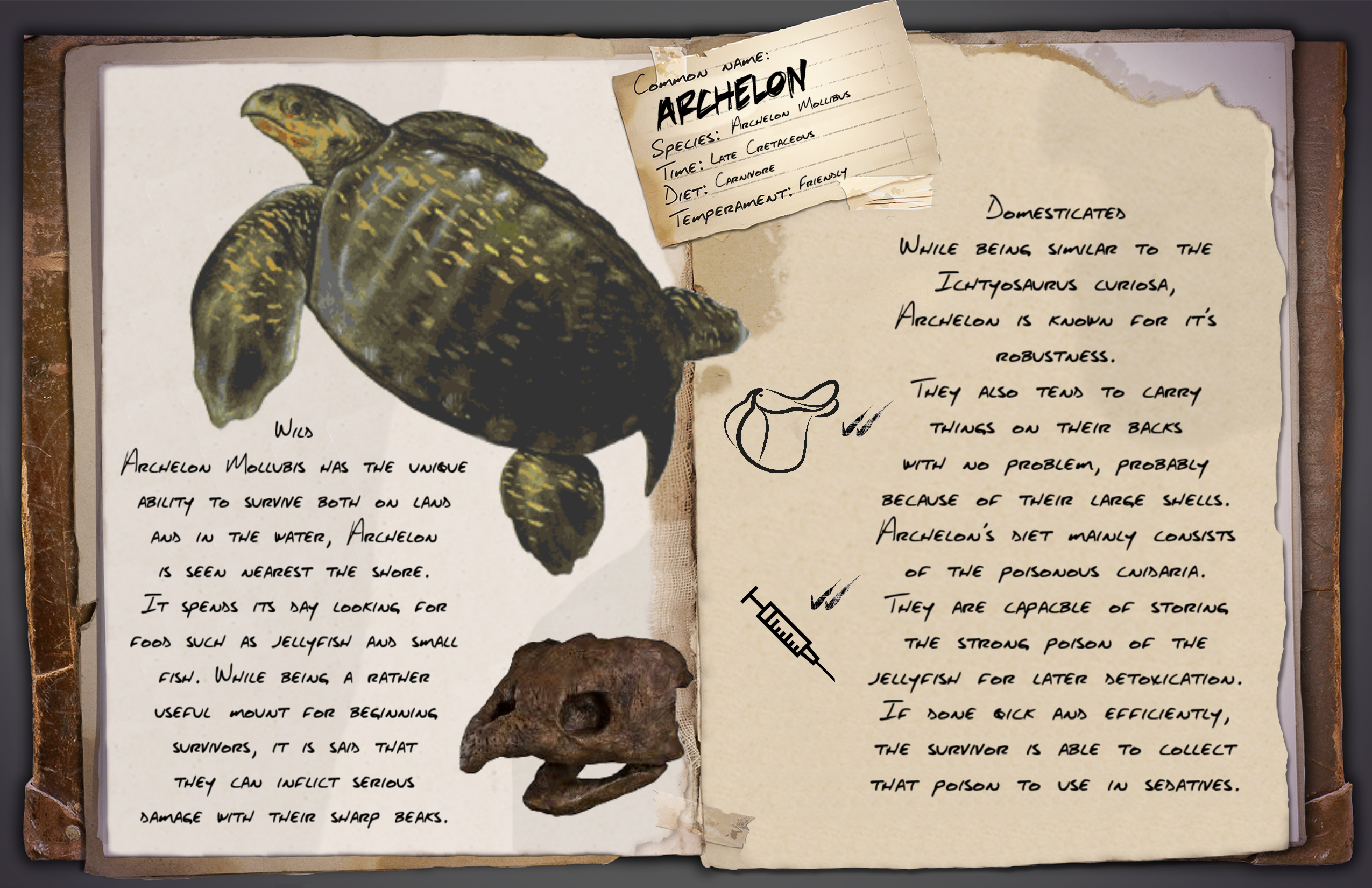 Source: https://survivetheark.com/index.php?/forums/topic/47178-ark-archelon/
Feliscatusaurs Dossier by TheCuriousDodo
Source: https://survivetheark.com/index.php?/gallery/image/4904-feliscatusaurs-dossier/
Ferrari Dolphino and Lamborghini Dolfino by Sharkcat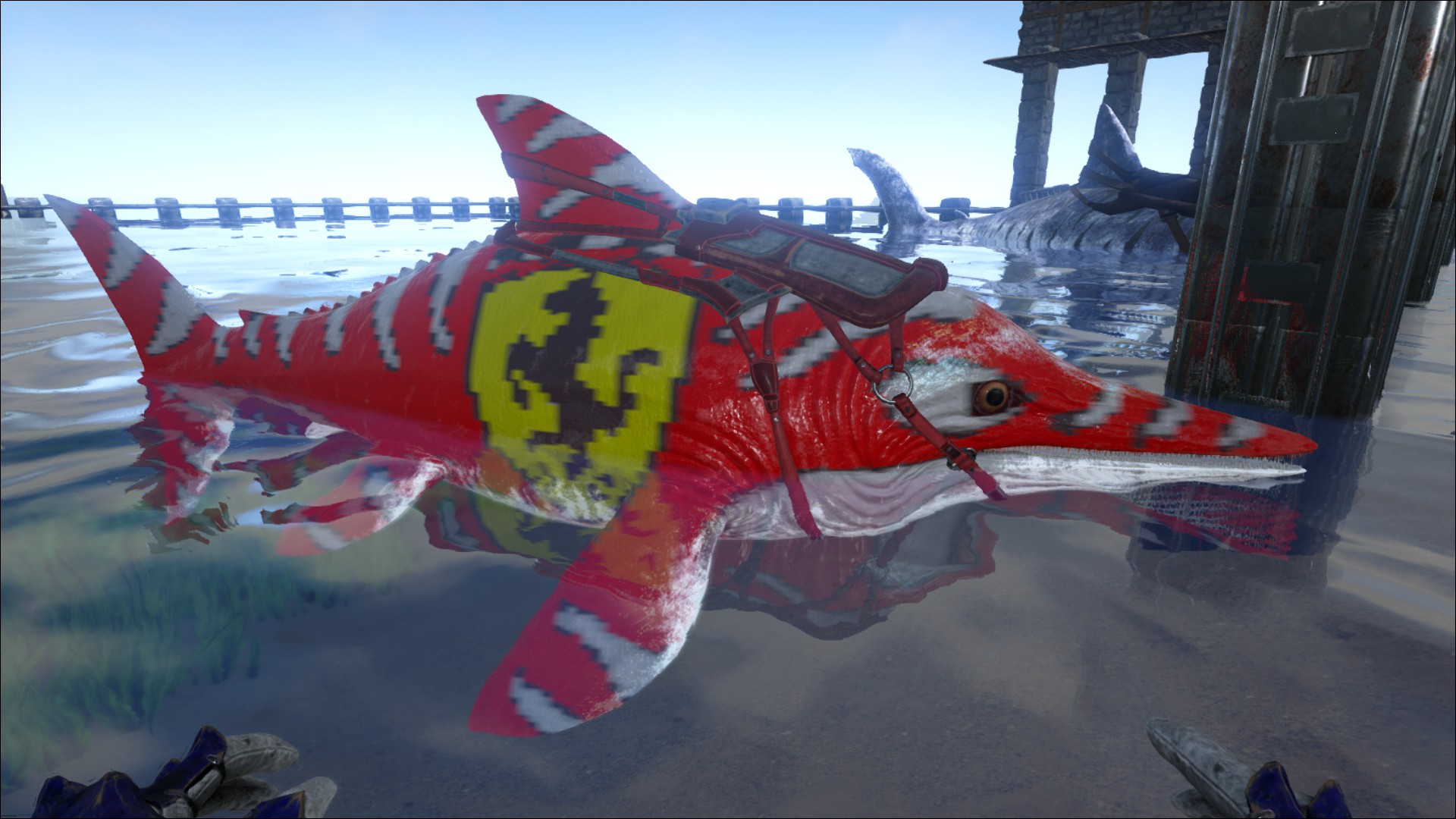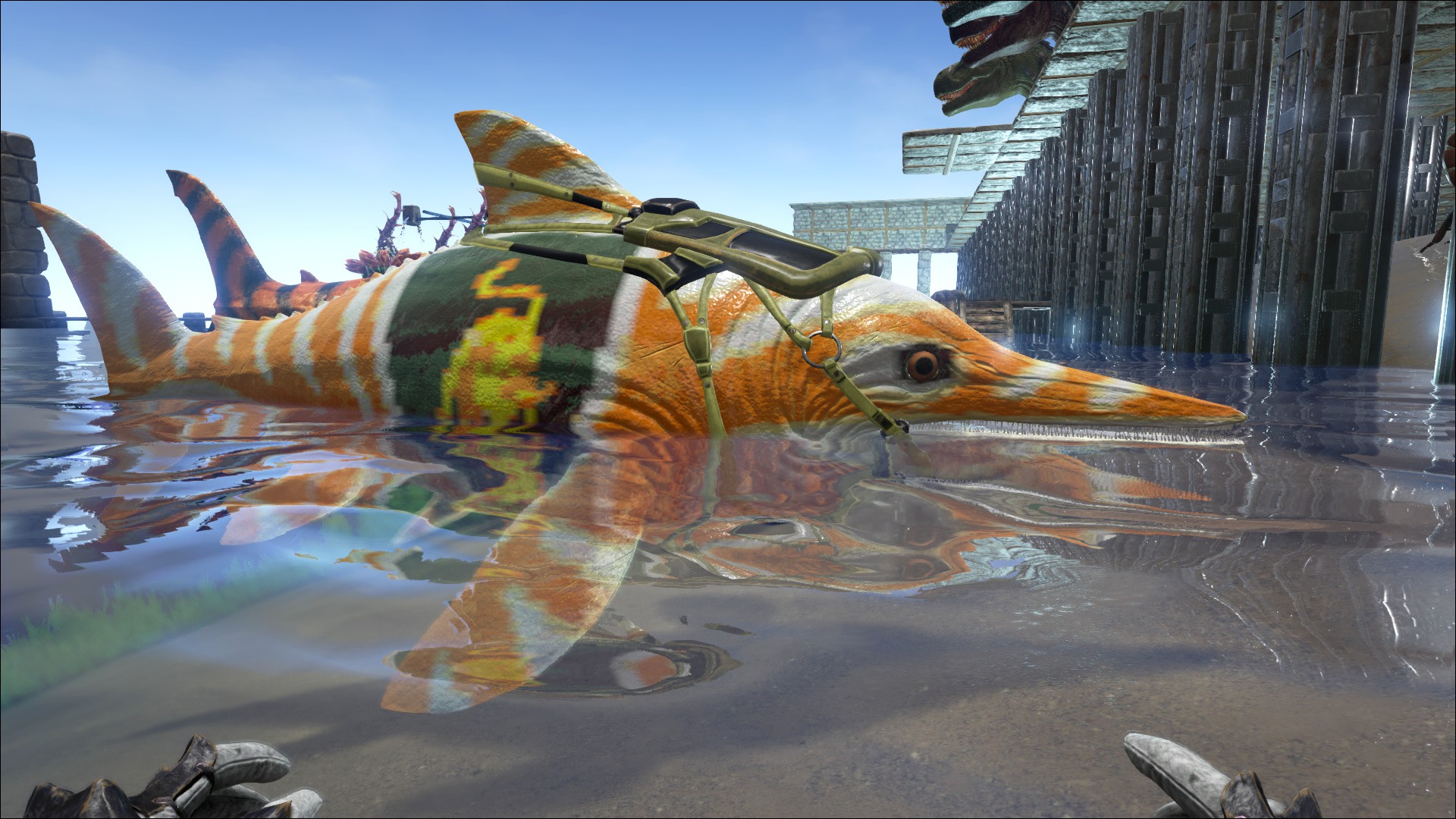 Source: http://steamcommunity.com/sharedfiles/filedetails/?id=646949963
Source: http://steamcommunity.com/sharedfiles/filedetails/?id=652478022
Squire by Seraphine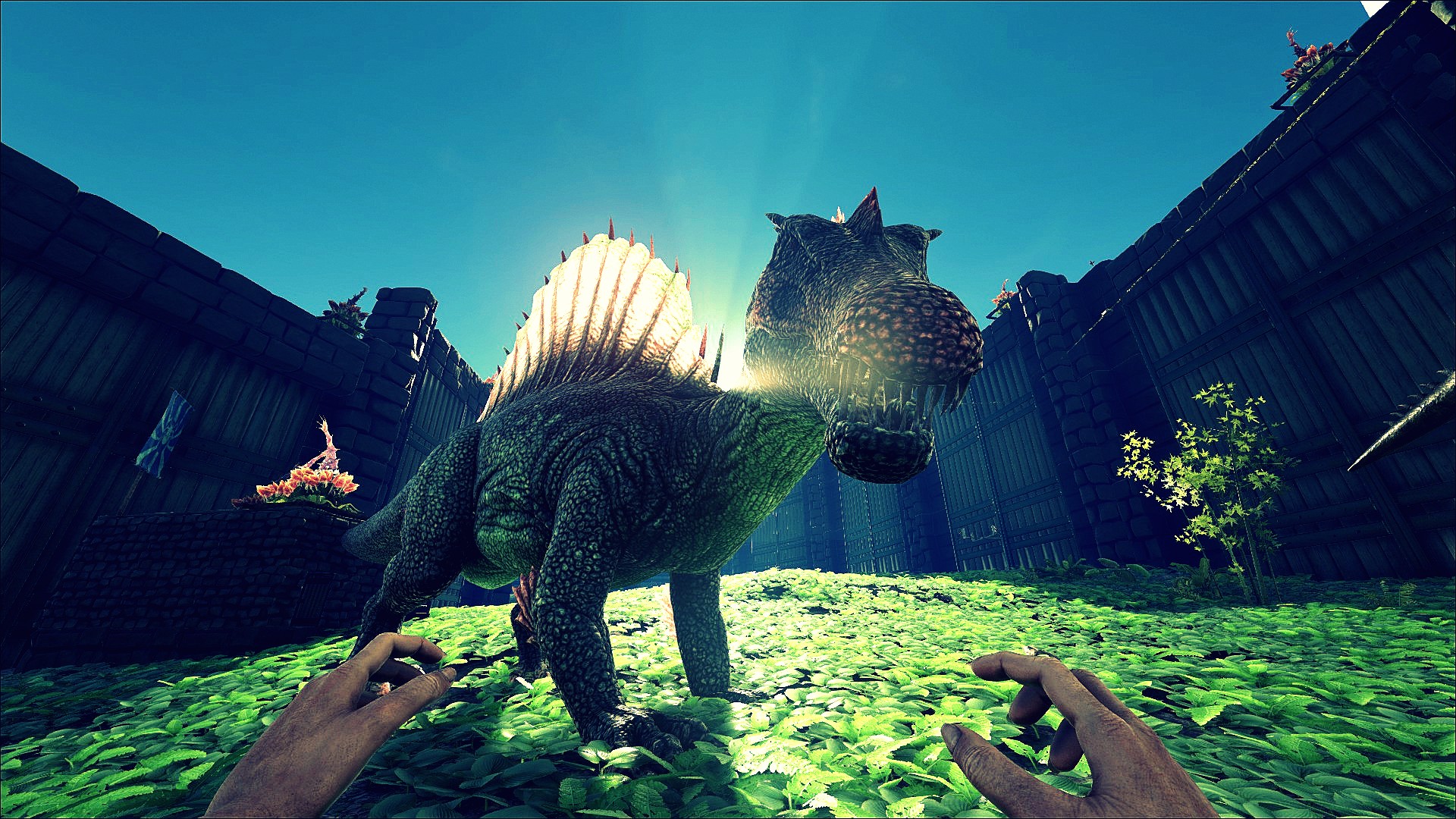 Source: http://steamcommunity.com/sharedfiles/filedetails/?id=648073677
Argentavis by Rustey
Source: https://survivetheark.com/index.php?/forums/topic/45070-rustey-~-argentavis/
Tribe Flag by GamerPerfection
Source: https://survivetheark.com/index.php?/gallery/image/4720-tribe-flag/
Community Contests
ARKitect
This is an award given to Survivors to celebrate the amazing structures you build. These bases are judged based upon a number of different factors such as their creativity, uniqueness, how fun of a base it is, the difficulty of building it, the functionality it provides and much more!
The ARKitect for Community Crunch 43 is..
A tie between TimmyCarbine's Roman Styled Villa, and Welcome To Paradise's Underwater PVP Arena! 
ARKArt
This is an award given to survivors who have created beautiful work of art for that week! As always, the artwork is not being judged on the quality of the screenshot or the graphical settings used, but instead what you have managed to draw and produce in game.
The ARKArtist for Community Crunch 43 is…
A tie between Okim's charming canvas paintings, and Sentoki's adorable BunnyDodo Easter Egg!
Thank you for all the entries this week guys! Congratulations to all our winners and if you'd like to take a look at what all the survivors submitted, you can do so here:
Workshop Spotlight
This weeks Workshop Spotlight is brought to you by Cedric, our Mod Liason. Take it away, Ced! 
Workshopper: Swords
http://steamcommunity.com/id/weirdguythatsmiles/myworkshopfiles/
(Before we get started, we have a new Youtube channel called "ARK: Workshop". On this channel you can expect to see me embarrassing myself and covering some of the latest mods in the Ark Community. It's a channel dedicated to the modding community and will feature interviews, reviews, and events that are going on within the community So hit that subscribe button if that's something you're interested in seeing! 
)
Hey fellow survivors!  Cedric here with my first ever workshop spotlight and community member Samson F.  Hey Samson, It's been awhile since we heard from you.  Jat covered some of your work earlier on when the dev kit was still new but you've obviously had a lot more time and experience.  For anyone that doesn't know you, give yourself an introduction.  Don't be modest, I wouldn't!!
Quote

Hello, everyone! My name is Samson, go by Swords online. I'm 26 and live in Seattle, best city ever. My hobbies are listening to chillstep and drinking lots  coffee. I've been playing Ark since it came out but I can honestly say my hours in the Dev kit have surpassed that by far.
Oh you're in Seattle!?! We'll have to grab coffee sometime!!  I'm actually glad it doesn't log hours "played" in the dev kit like the Steam version did.  So we at the office, had a blast playing with your NPC mod.  It seems like it has went through several iterations and changes since its first debut.  Tell us a little about what the mod is and you're inspiration for making it!
Quote

I agree, Seattle has the best coffee in the nation!  My first proof of concept for NPC's was very basic, here's a video link to the video:

At the time of making this video I wanted to make a wild roaming human that was wearing a bush. Since then It has grown exponentially, my NPC mod is a collection of all the tutorials I've found online about the Unreal Engine. Starting from no experience my plan is to expand and learn more advanced techniques, I will be adding my knowledge into the mod as I go and adding my own tweaks to make it more fun. My end goal is to have the Ark multi-player experience offline.
It's interesting you say that because when I gave this a spin to test it out, I actually thought I logged into a server for a second.  There were chat bubble heads on the NPC's!!  It shows how much thought and work you put into this!  It's crazy you had no prior experience.  Explain what it's been like learning by trial and error.  Is it discouraging?
Quote

Oh yes, but only at first. Once I got a hold of the basic understanding of why and how features were used I took off. I do lots of research online, mostly reading every support ticket I can find so I can hopefully remember solutions and how they would connect to me in the future.
That takes some dedication!  Well the hard work definitely shows.  As far as the mod goes, what are some of the future plans you have for it?? After playing it, I can see so many possibilities.  From people who just want to add some indigenous-like tribes that were native to the island, to people who want to wage all out NPC wars (like me!!!).  What are your short term and long term goals?
Quote

Short term goal is to make the mod fully customizable for any play type. I recently branched off a primitive only version, but In my main mod, I added a wide range of INI settings to modify/enable/disable parts of the mod any way the user wants. I really want to get the NPC siege's just right, currently, they are very brutal and unforgiving when attacking player bases. Long term this mod needs a lot of polishing, I'm working with my subscribers to push out fixes and features as soon as they are posted, I'm currently going from crash avoidance to purposely crashing features to flush out the remaining ones hiding in the mod.
Not a bad idea!  Preparing for the worst case scenario so every scenario becomes the best scenario because you've handled all the "worst"?  Or something like that
Well I must say the work you have done is very impressive.  I can't wait to see where this goes considering how much progress you've made already.  Are there any specific resources or guides that you would like to point fellow modders out to?  Maybe something that helped you along the way.
Quote

Join the Ark Modding discord chat, ark modding forums, browse answers.unrealengine.com / forums.unrealengine.com . Google is your best friend, picture search anything you're not sure of and you're bound to find an example and or someone asking the same questions.
Picture search.... now why didn't I think of that??  Well it's been fun Samson!  I genuinely had a blast checking out the NPC mod and we have a video walk-through for all those interested.  I highly suggest you give it a shot because it will definitely surprise and amuse you.  I'll be looking forward to that cup of joe!  Samson, any last words or thanks?
Quote

Just wanna say thank you to Wildcard for creating such an awesome game, thank you Complex for taking the time to interview me, the modding community appreciates your hard work, and thank you to all my supporting subscribers who are feeding me these great ideas, keep it coming!
Primitive+ Developers Blog
Hello my fellow Primitive+ fans!  Cedric here again. Lots has been going on behind the scenes since we last talked!  The mod is starting to gather quite the following and several people have reached out to me for help with blueprints or art for the mod.  If you'd like to pitch in, reach out to me and let me know what your expertise is!
I've been working on some of remodelling (walls, cement mixer, apiary some of the structures that I know will make it into the final cut.  You'll start to see some of the models change to reflect a more permanent state.  The snap points and sizing issues on the structures that have been plaguing people will be solved with these structure remodels!  I've been trying to polish off the current content before adding some of the new ideas but things like balance changes will be a constant evolution.  Be sure to keep informing me when someone power levels on wood planks or takes down a fortress with a machete
In the very near future, you will start to see more concepts vs. structures and resources.  An example of this is a chance for sickness.  Another one being food deterioration.  To support the idea of sickness, there needs to be a window or transition for consumables to go from fresh to spoiled where currently there is not.
These are just a few of the things that are the drawing board.  In the next update there will be a new item added, the berry press.  With this, you'll have an additional step when you are looking to make a cup of wine for your next dinner party.  The advantage is you'll be able to make all types of cocktails with berries
 Stimbull energy drink anyone!?! Until next time!
- Ced
Thanks Cedric for this weeks Workshop Spotlight, and for taking us through the Primitive+ development!
And with that concludes this week's Crunch! If you happened to have missed it, make sure to check out yesterday's ARK Digest.
If you've got anything to share with us please get in touch, we'd love to see your creations. Be sure to follow us on Twitter at @survivetheark - Facebook at www.facebook.com/survivetheark and Reddit at www.reddit.com/r/playark
Thanks everyone, see you again soon!
Much love,
Wildcard Jen and the ARK Survival Evolved Team
Edited by Jen
---