Welcome to the 39th issue of the Community Crunch! To those unaware this is a topic which primarily consist of content to share, made by the community, for the community! As well as any little changes I want to make survivors aware about, which happen within our community ;).
Introducing everyone's favourite Community Mod Liaison, Complexminded!
Hey there Complex! Welcome back to the Community Crunch, it's been awhile since we last featured you on here and a lot has changed since then. Mind giving our readers a catch up on what's happened since we first featured you and Primitive+?
Quote

 

Hey Jat!  Lot's has happened since the last time we chatted.  Shortly after entering the contest, that crazy thing we call life happened.  I had a lot going on personally and at my job which took me away from Primitive+ and the community.  While there are some things I know I should have done differently, thank you for all those who hung around.  I think anyone who followed the mod before knows that I am very active and dedicated to the idea I'm trying to convey.

Winning the contest was unbelievable!  There was a lot of good content and I'll be completely honest, I didn't think I would win.  I really didn't.  Actually I wouldn't have found out I won for a while.  A co-worker was following the contest and asked me if I heard anything.  It wasn't a few days later until they said "look in your spam folder", and there it was!  I'd like to thank everyone who supported and now I get to support the next winner!

I always had plans to continue after the contest and had the idea and mod in the workshop before the contest was an idea.  During the reboot of the mod outage I starting talking to Studio Wildcard about a position for the mod community and here I am! I'm excited to be a part of what's going on here at Wildcard and I can't wait to continue working on Primitive Plus.  The goal at the moment is to get it to a "stable" state before introducing some of the content that was planned originally.

 
It has been quite the ride, congratulations once again on winning the competition and welcome to Studio Wildcard! Now as the Community Mod Liaison, what can the ARK community expect to see from you?
Quote

 

Well on the Primitive+ side, it's going to be much of the same.  The development cycle is rather aggressive  It's a constant iteration as the team adds more content into vanilla ARK, I will look to find primitive alternatives for accomplishing the same thing.  It will continue to grow even as official content winds down.  Recently, I launched a "unrestricted" version in hopes of letting people customize their engram experience to the fullest.  This will eventually allow them to make their own primitive lifestyle.  My hope is that the following and support for the mod grows which will allow me to make it the best primitive experience ever!

More importantly, I want to give people the same opportunity I had.  Just a couple of weeks ago I wasn't working at a place that I never thought I'd have a chance to work with.  It may sound silly, but that's due to a mod and the help of the modding  forum and community.  Most people don't realize that there's actually a lot of content out there in the modding forums if you're looking to get your feet wet.  The problem is, it isn't all organized.  I hope to work with the mod community to figure out what makes sense and fill in the gaps with educational material where needed.  No need to flood the forums with content that already exists!  There are already some modders in the forums and I'd be looking to put them on an official team to help spread the knowledge and inspire other modders out there!  There are also some things I know modders have asked for in the dev kit and I'll put a little pressure on the team

I'm also a fan of modding so I visit the workshop looking for new mods all the time!  I'll be spotlighting things and talking with various mod authors because, let's be honest, I can learn too!  I'm inspired by a lot of things I see and I love finding out the inspiration for some of the mods I see, particularly maps.  Ideally, I'm hear to be the voice, so it's about what the community wants.

 
Primitive+ has grown a lot since it first started. For those survivors who haven't heard of it - mind letting us know what it is and how it's progressed?
Quote

 

The biggest thing I get is "This is primitive.... with guns???" Yes,  this is primitive with guns  Everyone keep in mind that this mod isn't based in a medieval era or a specific technology age.  The mods premise looks at what would be possible with present day knowledge and the resources that ARK provides.  What would be possible?  I've done tons of research and you'd be amazed how things like electric can be made with primitive resources.  I started this mod looking for a more immersive experience.  While in some ways it may feel more "grindy" than a traditional experience, it doesn't feel "grindy" because it adds to the immersion of the character you are playing.  This mod is naturally suited for role-playing servers but works with anyone looking for a more realistic experience.  There are over 100 custom items, resources, and objects for you to explore!

Before I add anything I do a considerable amount of research and think how it adds value to the mod and if it would be realistic.  Primitive+ is very similar to primitive in terms of weapons and tiers of material, except there are guns.  It's aimed to create an economy and a trade system by using specializations.  Every additional resource or object I added relies on another "specialization" offered in the mod.  It's why separating the mod or making it stack with other mods is a challenge.  You will find in Primitive+ that original ARK items have different art, names, or just work differently than you would expect.  I'm constantly tinkering and re-thinking things based off the feedback I'm getting.  
Recently, we launched some official servers for Primitive+.  That means you WILL be able to find me on official servers playing and getting feedback in person.  My first time loading into the official server I announced myself and got punched in the face  I'll take that feedback too!!

I would like for all those joining to keep in mind, that this mod will continue to grow and change much like the traditional content.  There will be bugs and issues so be sure to check to workshop page and report what you are seeing.  I make mistakes, but I also fix them. Usually  I have a lot of things in store for the future of Primitive+ (wagons, electric, more meals/seeds, lights, etc).  More importantly, the fans know that a lot of these ideas came from them!  Keep submitting your experiences!

 
Excellent! Cannot wait to see the progression of the mod, I know there are a lot of players already keen on playing - got a lot of angry tweets when we were slow with the redeployment of those servers! Very passionate, haha. Is there anything you'd like to wrap up with?
Quote

I'd like to thank everyone who supported me along the way and the help I got on the forums while I was making Primitive+.  It's literally a dream to be here doing what I'm doing today.  I'm pretty sure everyone know's how to reach me.  Get on the official servers!  To the modders, keep at it!  Who knows, tomorrow you could be working for your dream company
Fan Feature
Fear the Dodo by danleveille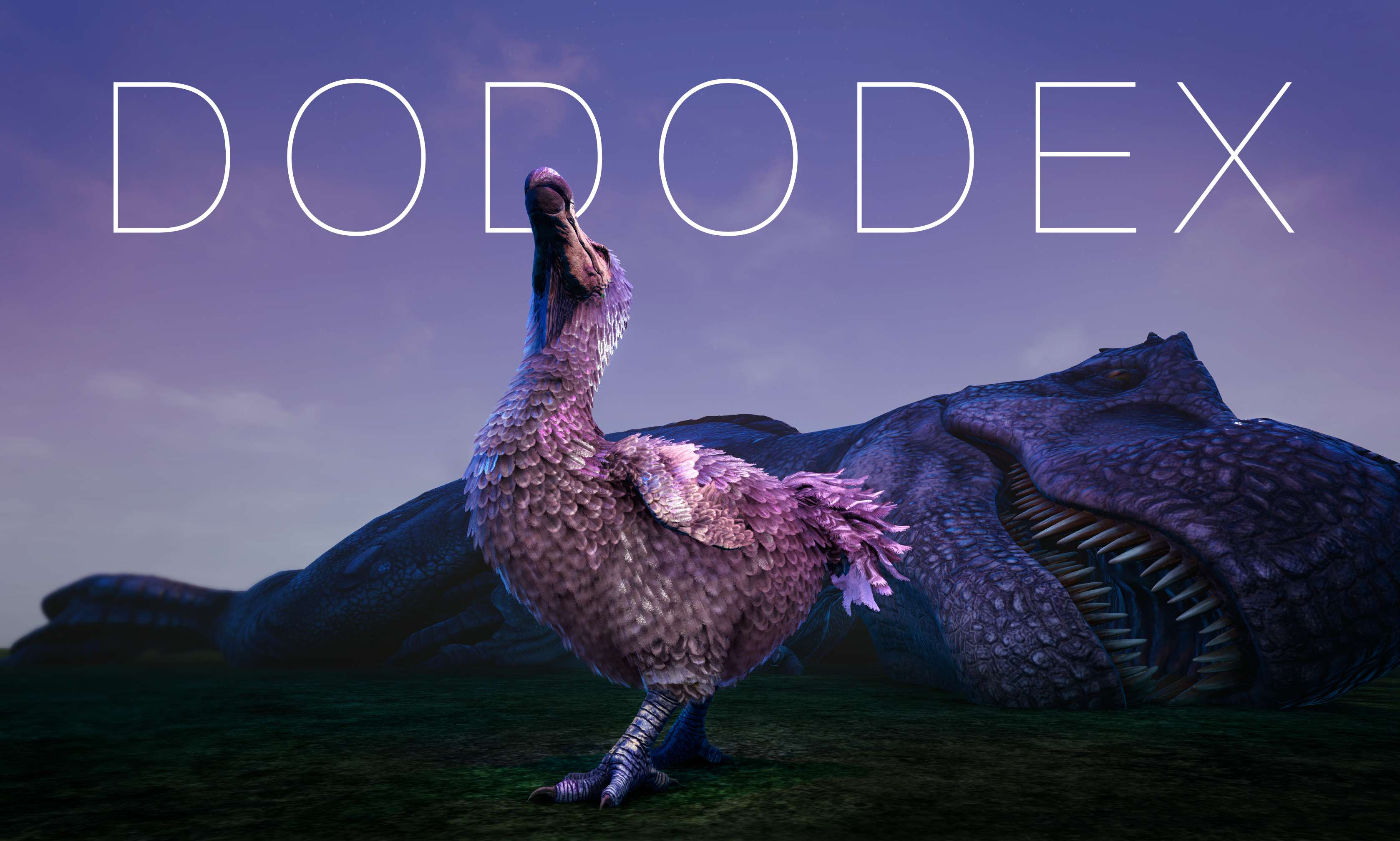 Source: http://steamcommunity.com/sharedfiles/filedetails/?id=627997436
Gauss Rifle by MRRadioactiv
Source: http://steamcommunity.com/sharedfiles/filedetails/?id=632443393
Workshop link: http://steamcommunity.com/sharedfiles/filedetails/?id=497432858
Ertosi's Paraschutes!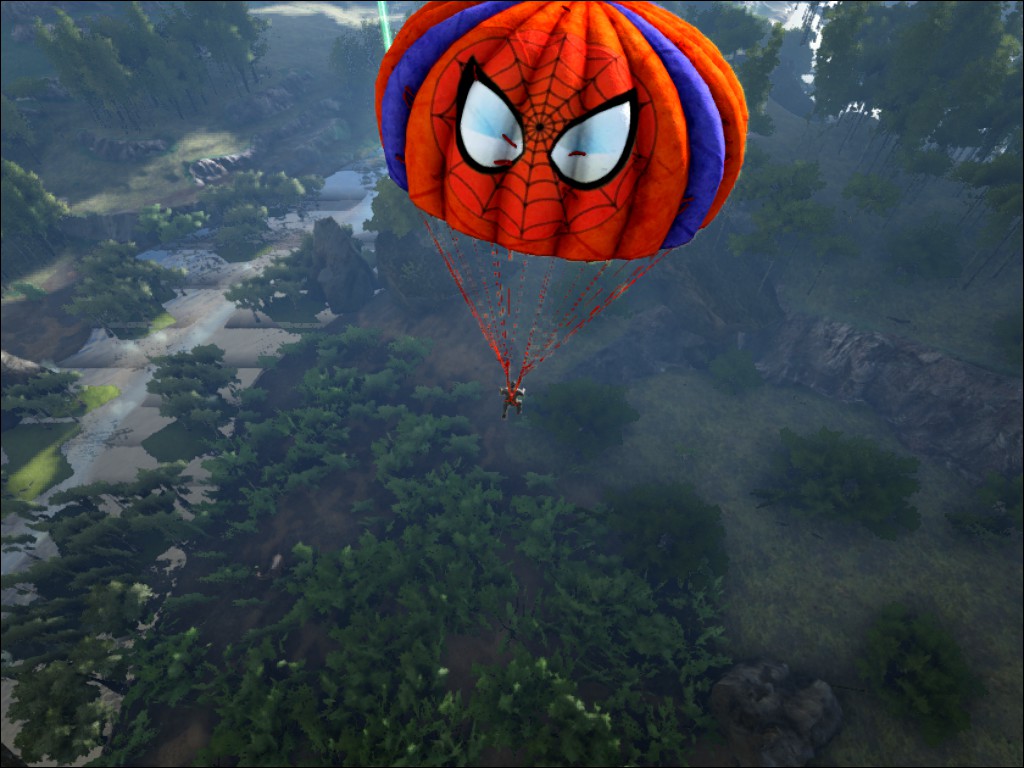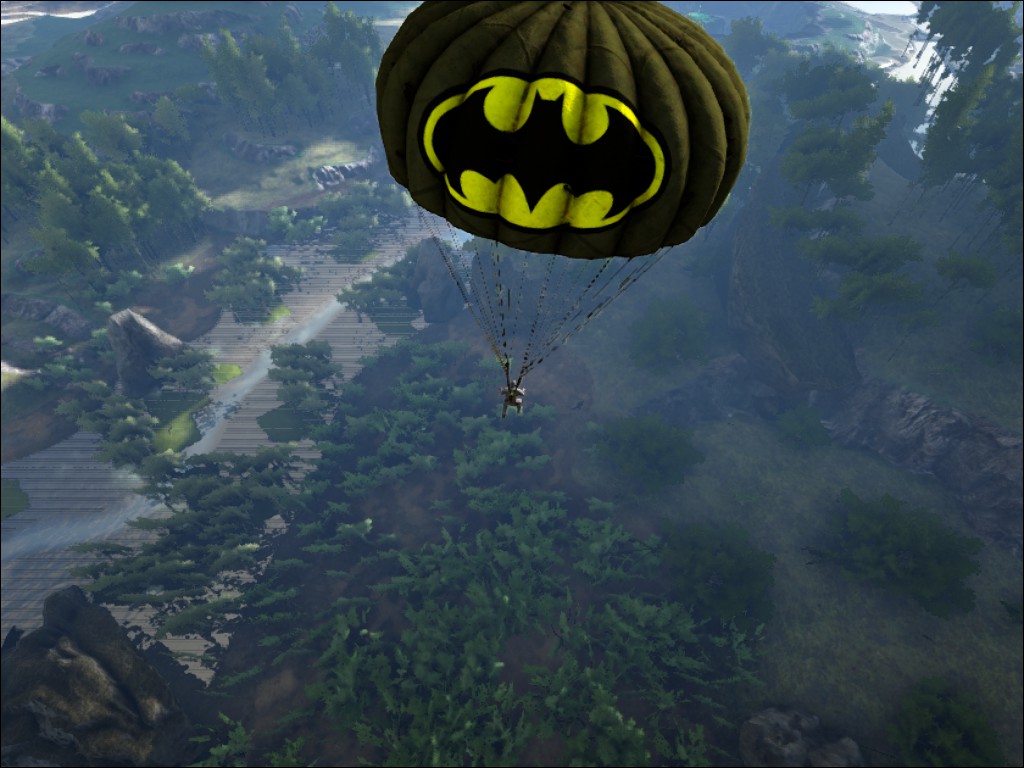 Source: http://steamcommunity.com/sharedfiles/filedetails/?id=631327264
Source: http://steamcommunity.com/sharedfiles/filedetails/?id=631325960
Mod Link: http://steamcommunity.com/sharedfiles/filedetails/?id=620368579
milokamilo's Many New Items Mod!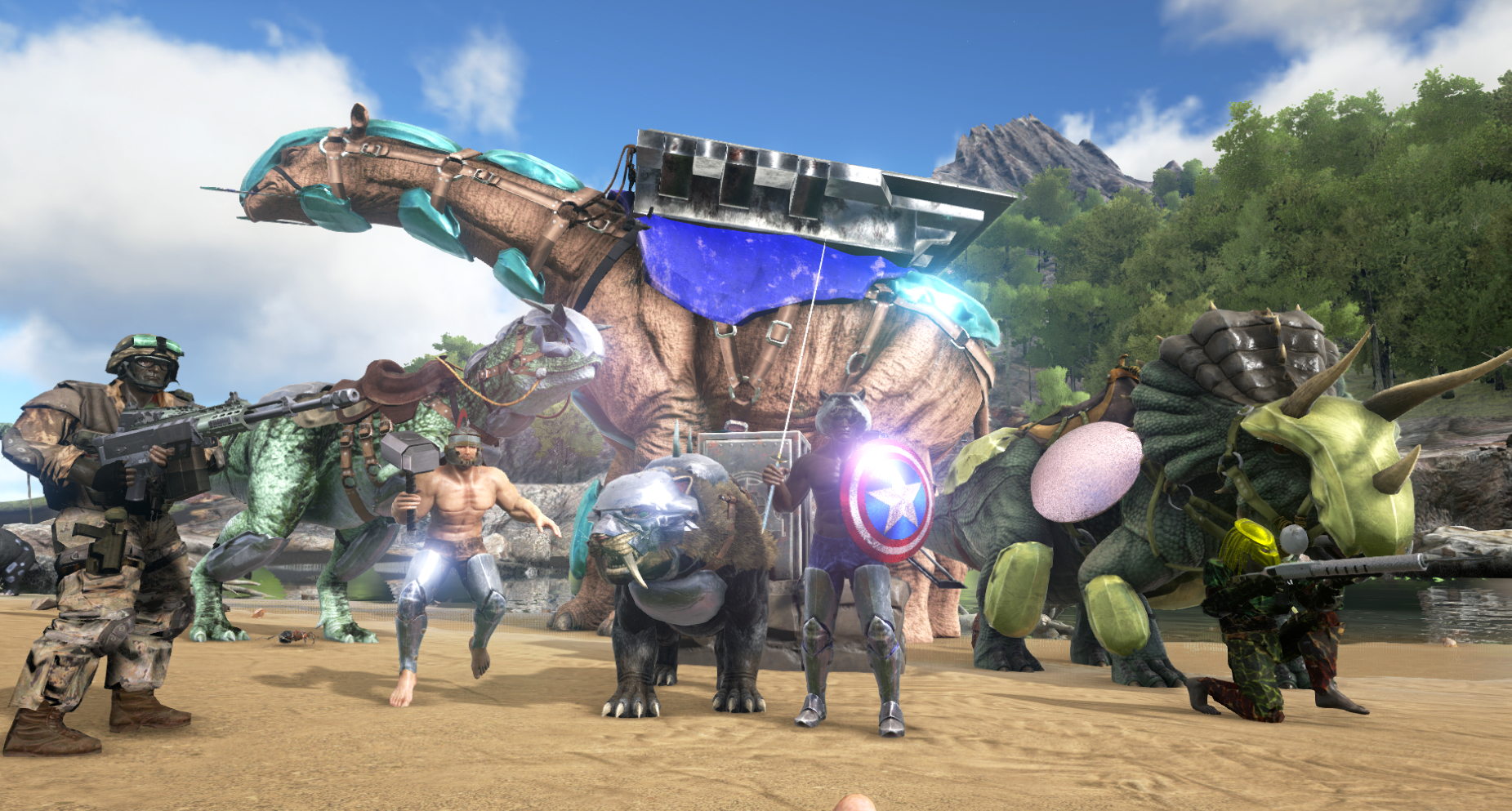 Source: http://steamcommunity.com/sharedfiles/filedetails/?id=630416900
Mod Link: http://steamcommunity.com/profiles/76561198151367484/myworkshopfiles/
Fanmade Dosser: Lagiacrus by Shadlos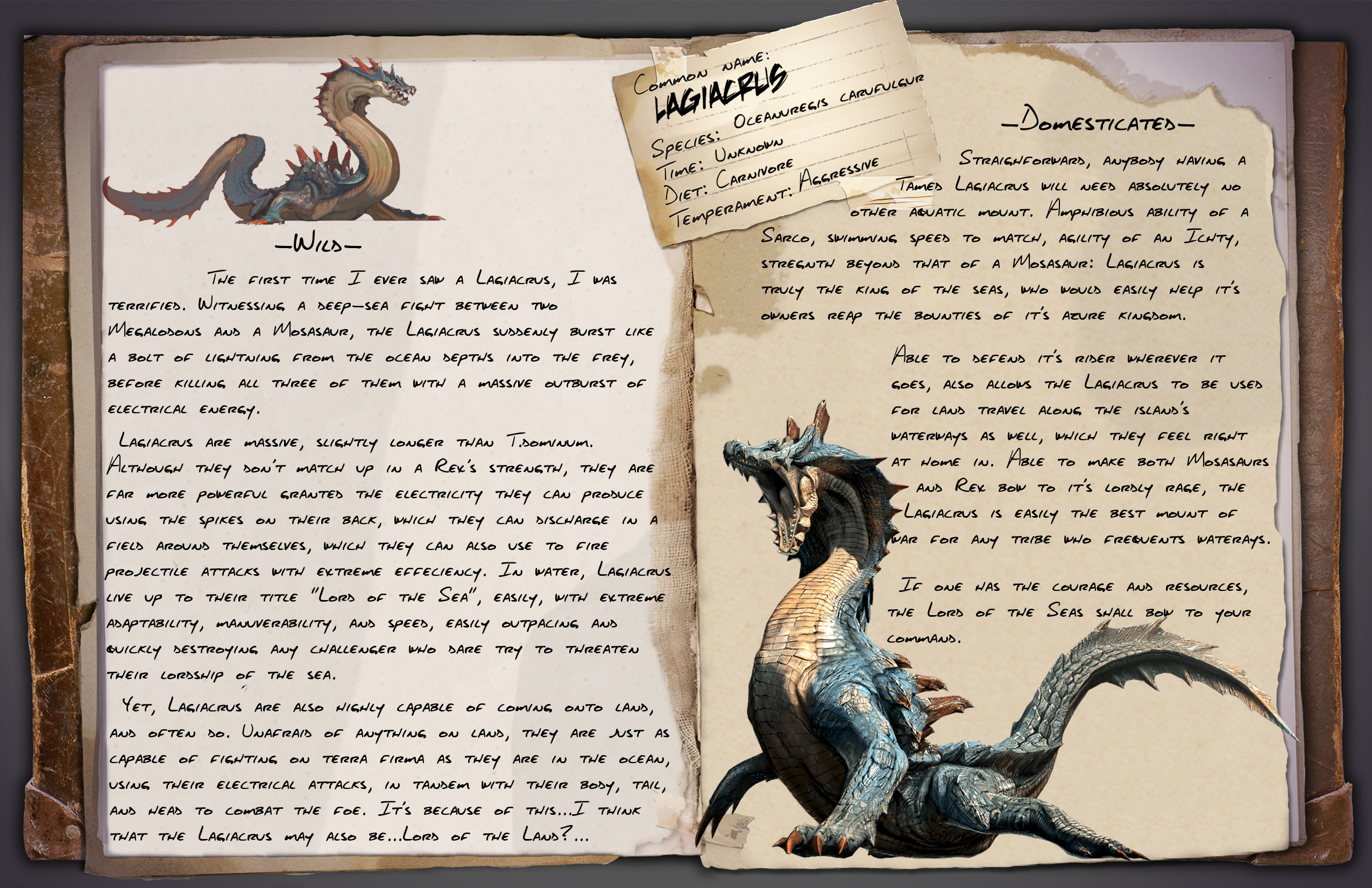 Source: http://steamcommunity.com/sharedfiles/filedetails/?id=632201834
Fanmade Dosser: Gamuto by Shadlos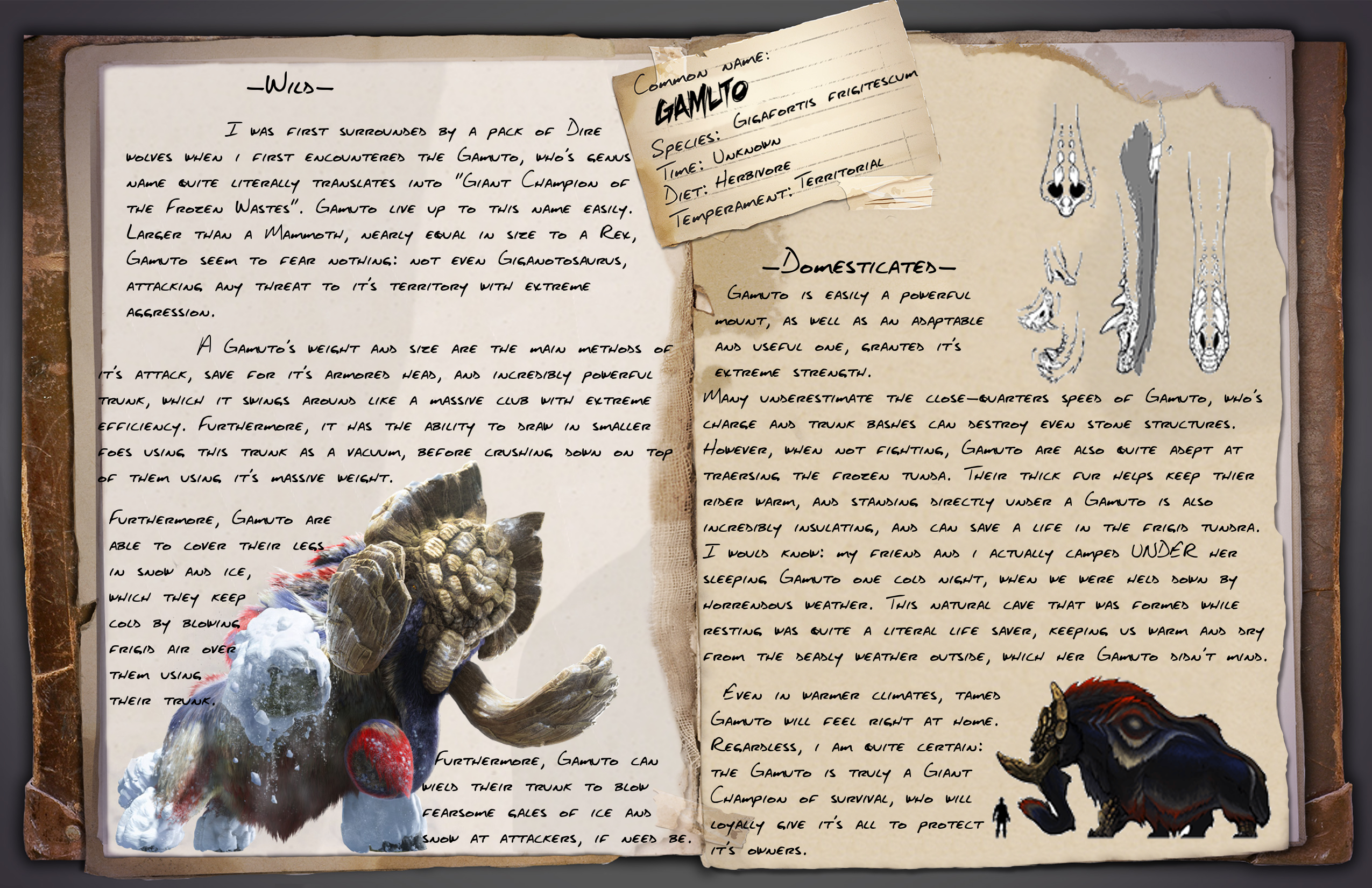 Source: http://steamcommunity.com/sharedfiles/filedetails/?id=632190384
Fanmade Dosser: Yutyrannus by Scarecrow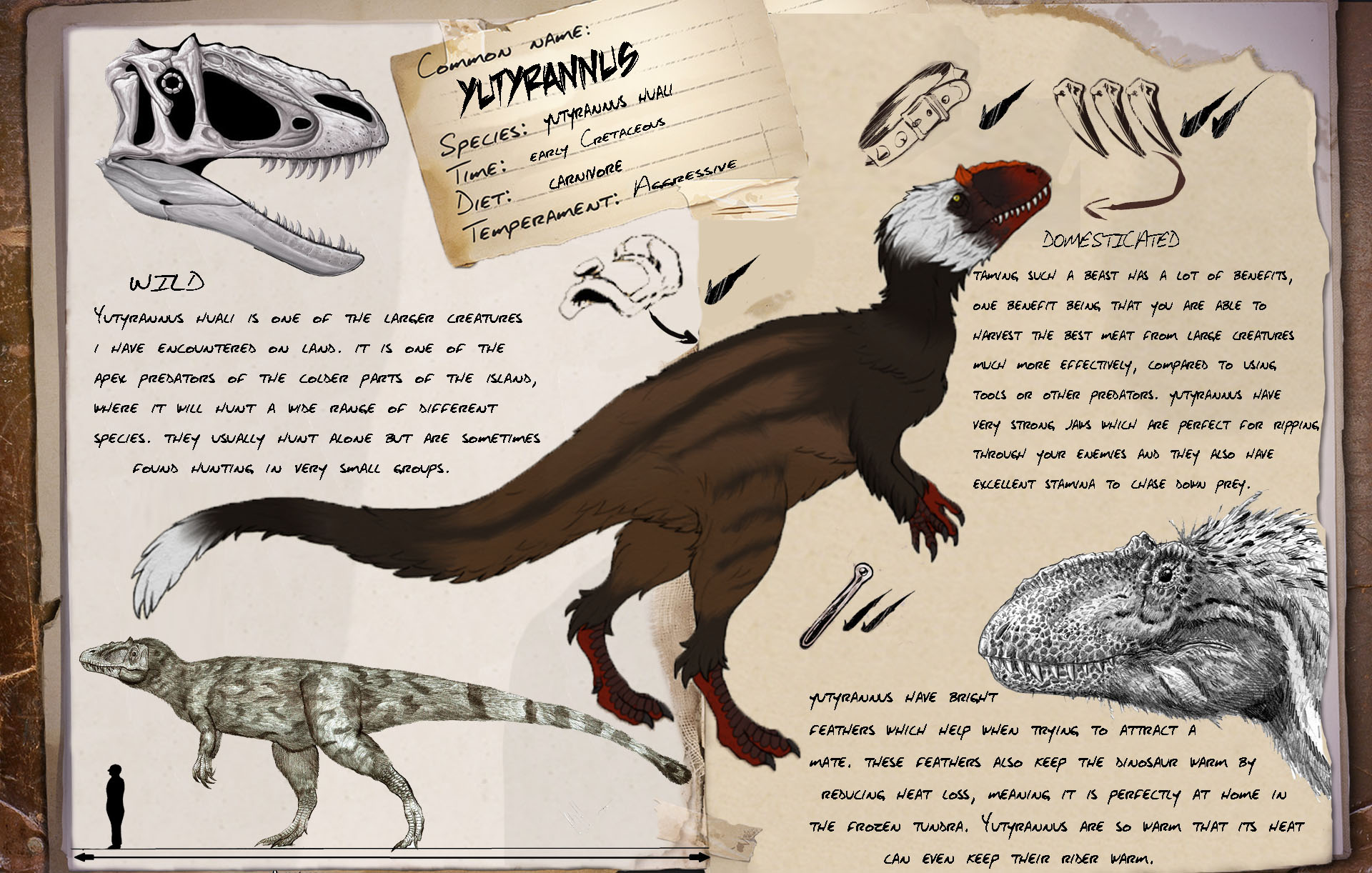 Source: http://steamcommunity.com/sharedfiles/filedetails/?id=628167075
Fanmade Dosser: Ceratosaurus by satsume
Source: http://steamcommunity.com/sharedfiles/filedetails/?id=628769474
Fanmade Dosser: Teratornis
Community Contests!
ARKitect
This is an award given to Survivors to celebrate the amazing structures you build. These bases are judged based upon a number of different factors such as their creativity, uniqueness, how fun of a base it is, the difficulty of building it, the functionality it provides and much more!
The ARKitect for Community Crunch 39 is..
The Lime Inc!
Congratulations! Very awesome looking base!
We'd also like to give an honourable mention to the following Survivors for epic arkitecture work!
Metatrox's Atrium!
GamerPerfection's Foosball Table!
DNrednex's Crescent Moon Tower!
Full album: https://imgur.com/a/hufoY
Fresonis' Dino Barn!
Alluv!on's Indiana ARK
Valoule's Lego ARK Police Station!
Full Album: http://imgur.com/a/99GVA
HowHowie's Community Tavern!
A lot of seriously fantastic entries this week, it was very difficult to choose! Congratulations to all our winners :).
ARKArt
This is an award given to survivors who have created beautiful work of art for that week! As always, the artwork is not being judged on the quality of the screenshot or the graphical settings used, but instead what you have managed to draw and produce in game.
The ARKArtist for Community Crunch 39 is…
WoodPunk's Landscape Painting!
We'd also like to give an honourable mention to the following Survivor for their ARKArt!
Okim's Tribe Logo!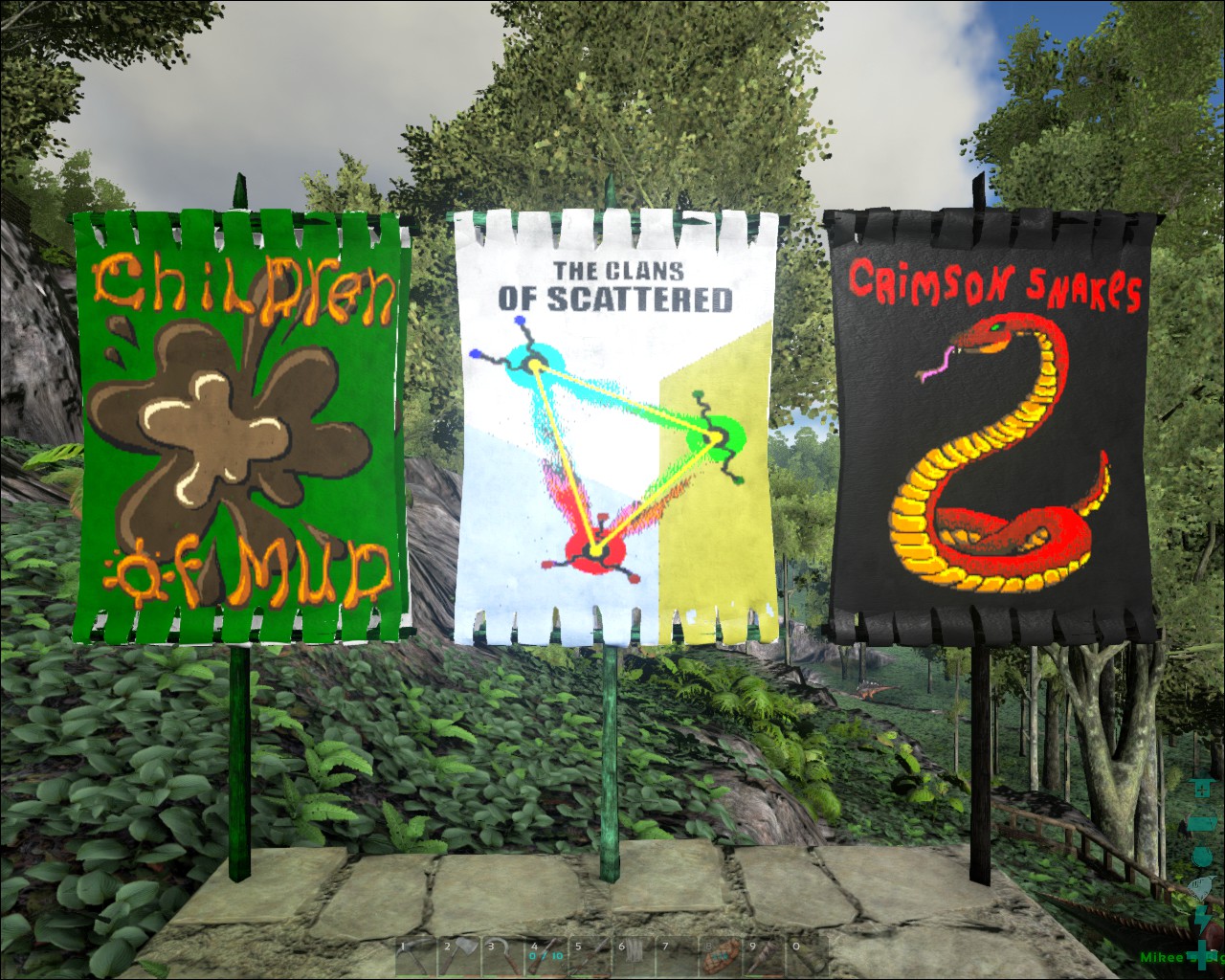 Thank you for all the entries this week guys! Congratulations to all our winners and if you'd like to take a look at what all the survivors submitted, you can do so here:
Workshop Spotlight!
Workshopper:  iSpeZz
ARK Advance - http://steamcommunity.com/sharedfiles/filedetails/?id=572277026
ARK Advance Level 150 Dinos - http://steamcommunity.com/sharedfiles/filedetails/?id=603845364
ARK Advance Supply Drops - http://steamcommunity.com/sharedfiles/filedetails/?id=627340159
ARK Advance Christmas - http://steamcommunity.com/sharedfiles/filedetails/?id=609935613
Hey there! Thanks for joining us. Could you introduce yourself to the community and let us know about the mods you're working on?
Quote

Hi I am iSpeZz. I have been married for going on 3 years to the love of my life. I am a stay at home Dad of 2. My Daughter is 2 and my Son is 1, so they keep me busy. I love working on my mods and it's always a work in progress. I live in the New Jersey area here in the US.
You've got quite a few mods! Could you tell us a little more about them?
Quote

 

My Primary Mod is Ark Advance, which contains unique construction items and utility structures that add additional features to the game. 

I also have 3 other mods:

Ark Advance Level 150 Dinos, which gives you max wild dino level 150 to hunt and tame. 

Ark Advance Supply drops which changes the items that can be found in air drops, ocean drops, and cave drops.

Ark Advance Christmas - Tis' The Season which added christmas items such as music box, presents, christmas trees, wreath and lights.

 
Where did you get the idea for ARK Advance?
Quote

Initially I got the main idea for this mod when some friends started having issues with a mod like it, when it stop being supported, this way I could work on it if something happens with it after that, i continued to explain on it and adding my own ideas, Since then a number of other mods have been integrated into my own as well. I have to give special thanks to all the other mod devs that have given me the permissions to their mods and copies files (ElectroSkelington, DoctorDiscord and Harakys).
Awesome to hear the Community working with each other to create larger mods and it's very cool to see you resurrecting an old mod! ARK Advance adds quite a large number of items to the ARK. Were these created by you? How do you know what to work on next and what's your creative process like before bringing those into the game?
Quote

Some of the items were created by me and others were incorporated from other mods who's developers no longer wanted to continue supporting their mods. Those items were used with the developers permission. Besides expanding on my existing item sets, I prioritize ideas that are suggested by the subscribers of my mod and my testing team. 
Quote

New additions are Tested on my non-Dedicated server before release. Issue and bugs that are reported are tested and confirmed on a live dedicated server Thor's Hammer Server ( 216.126.195.138 ) http://www.liralen.net/thorshammer/ .
What are the long term plans for ARK Advance and do you think you'll continue to update it?
Quote

My long term plans are completing the sets that are currently in the mod, and expanding the steam powered set that are new to the mod. As far as the mod reaching a point that it has a lot in it, i'm close to the point and will be branching out into additional stand alone mods. 
Oh, cannot wait to see the complete steam powered set! Tell us more about your experience with modding. How are you finding the process so far? How are you finding working with the ARK Dev kit?
Quote

I have been involved in developing mods for other games for about 3 years. At first it was difficult for me,  but overtime the updates to the Dev Kit have made it easier to use and allowed me to be more creative. When I come up with an idea i can find way to accomplish them most of the time. Some members of the mod dev community have been really helpful in tackling some of the bigger hurdles, exchanging tips and ideas.
Do you have any tips for upcoming modders on what they can do when working with UE4 and ARK itself?
Quote

First of all don't be intimidated with the dev kit, dig right in! Many features are not obvious so spend time exploring. There are many Mod Devs willing to help if you have questions.
Always good to hear how welcoming you guys are, Complexminded will have a lot of friends to work with! Is there anything you'd like to end with before wrapping this up?
Quote

I would like to give thanks to all my Subscribers, Testing team, Mod devs that have helped me and Special thanks to Bella and Sayya for all the hard work they done and that last few weeks. 
Awesome! Thanks again for doing this spotlight and best of luck with ARK Advance!
That's it for this week's Crunch guys! As always if you've got anything to share please get in touch and be sure to follow us on Twitter at @survivetheark - Facebook at www.facebook.com/survivetheark and Reddit at www.reddit.com/r/playark
Thanks everyone!
All the best,
Wildcard Jat and the ARK Survival Evolved Team
Edited by Jat
---