Community Crunch 179: Eggcellent Adventure Ending, Social Roundup, and New Sponsored Mods!
16,934 views
Hey Survivors! Welcome to the latest edition of the Community Crunch! 
Eggcellent Adventure Ending!
Eggcellent Adventure is ending tomorrow at 10AM PST!
It's your last opportunity to collect special "Bunny Eggs" across the ARK from wild Bunny Dodo's. Bunny Eggs can be painted or used in special Cooking Pot recipes to craft new holiday-themed item skins the Marshmallow Dodo Hat and Chocolate Bunny Club, as well as returning skins: Bunny Ears, a Bunny Costume for the Procoptodon, Knitted Chick Hat, and Egg Shell Hat. Bunny Oviraptor's also drop festive Dino Candy. Collect the candy and feed it to your tames for a special festive effect!
Be sure to tame up the last of the wild creatures roaming the ARKs that are sporting bright colours of Green, Magenta, Yellow, and Blue.
Egg Painting Contest!
It's your last change to enter our annual egg painting contest! Check out the details and submit your entries on the forums announcement linked below!
Social Roundup!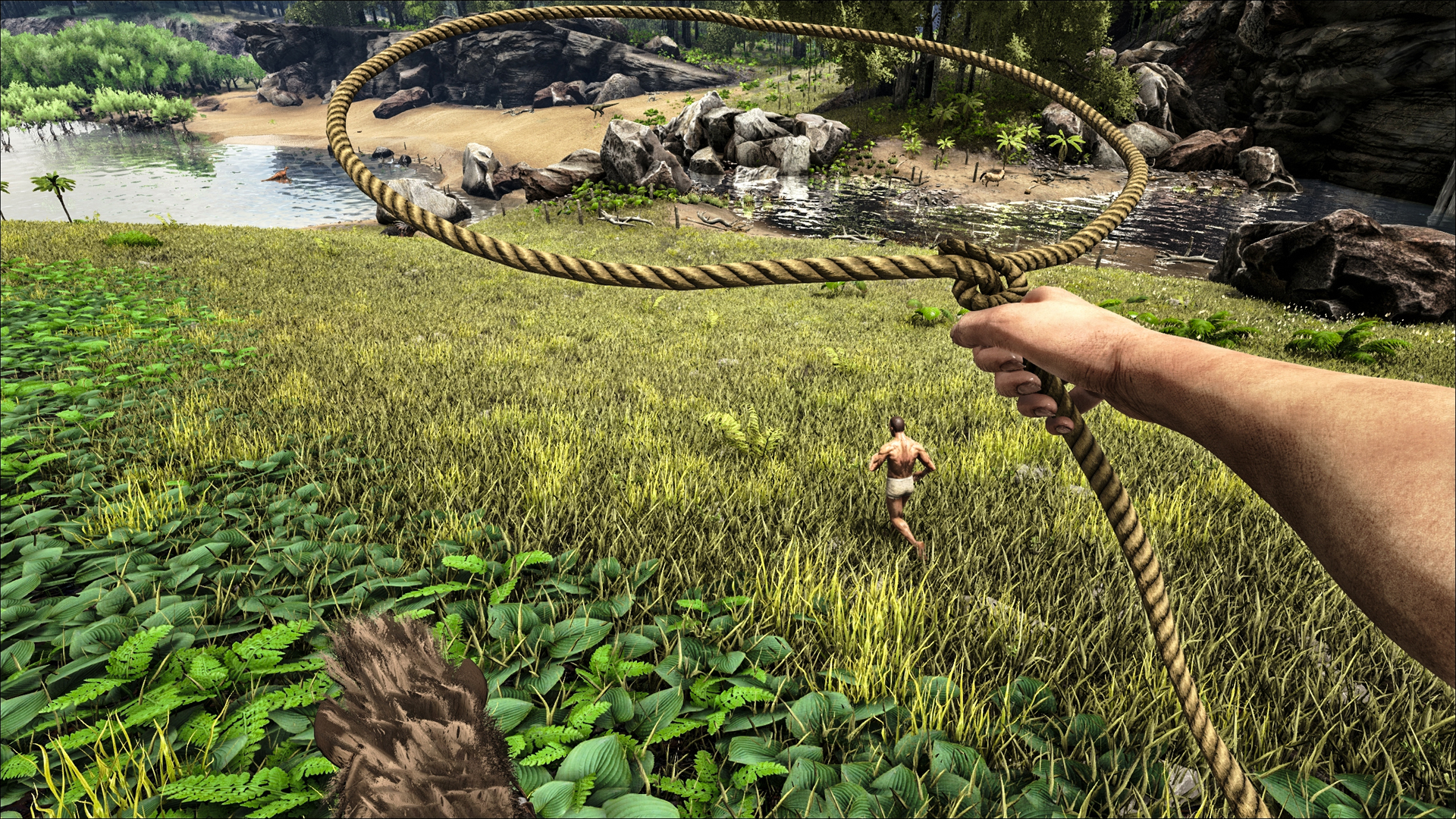 The Social Roundup is geared to showing you some of the social activity you might be otherwise missing. Here we will highlight some of the posts that happened on our various social platforms. Topics might range from existing bugs to questions about events or future content. 
ON SCORCHED EARTH ASCENSION
ON FORUM RANK
ON FORUM POLLS
ON CUSTOMER SERVICE RESPONSE TIME
ON PRIM+ SUPPLY DROPS
ON ARK MOBILE DEVELOPMENT
Game Suggestion Roundup!
Last week we introduced our new feedback section here on the forums. Here is a roundup of the current top suggestions, as well as some of our commentary on the topics for this week.  We'll comment on ideas that are trending or being upvoted but we are looking at everything internally.
PVE AND PVP BALANCE
We understand that PvE and PvP players experience the game in much different wasy. When designing features we look for ways to engage both audiences equally but there are times when changes may have unintended consequences for either mode. We currently offer many ways to customize ARK because we believe people should be able to experience ARK in their own way, but playing on our official network means that broader changes are made across the board. Being able to facilitate balance changes on an individual dino level is not a small undertaking. Going forward, we will keep both PvP and PvE balance in mind as we work on future content and are identifying ways to provide a unique and balanced experience for both.
IDEAS FOR NEW CONTENT / TLC
What a cool idea! There's so much more to explore in the ARK universe. We are excited about new content coming for ARK and look forward to sharing more information as the dust settles.  
WIPING OFFICIAL SERVERS
We try to avoid wipes at all cost. We realize our fans have poured many hours into their survivors and would hate for that progress to be thrown away. At the same time, we do understand the rush that players get from starting out fresh and building up. We have experimented with new game modes and different types of servers in the past and will continue to try new ideas. A widespread wipe is not something that's currently planned or being considered. If you're interested in playing on a format that wipes regularly, try out our ARKpocalypse servers! They wipe once a month.
Mod Community Updates!
We are happy to announce new additions to our Sponsored Mod Program roster on May 1st!
ARK Eternal
First up we have a mod that many have enjoyed for quite some time. ARK Eternal is a popular overhaul mod that adds new variations of creatures and ruffles the gameplay landscape of ARK, there is a lot to do in this mod and it greatly extends the progression of the game.
ARK Settlements
ARK Settlements is an interesting mod that aims to add city management elements to ARK. It's still in early development but shows a lot of promise. Build settlements, gathering resources, and make the ARK feel a little more alive. We believe this mod will make a great addition for singleplayer and low population servers especially.
Dino Patrol
Dino Patrol is a mod we've seen before. This utility mod lets you set up patrol route and procedures for your creatures. At least one of us may have used this mod to set up a dimorphodon tornado. (Yes, it was awesome 
)
Survivors on all platforms will be receiving a special Evolution Event perk this weekend! It will be active from Friday the 3rd of May at 1 PM EST until Monday the 6th of May at 3 PM EST. All Official Servers across each platform will be undergoing this evolutionary change which includes:
2x Harvesting Rates
2x Taming Rates
2x EXP Rates
That's it for this post!
As always if you've got anything to share you can find us at:
Twitter: twitter.com/survivetheark
Facebook: facebook.com/survivetheark
Reddit: reddit.com/r/playark
Instagram: instagram.com/survivetheark
Twitch: twitch.tv/survivetheark
Steam: steamcommunity.com/app/346110
Youtube: youtube.com/survivetheark
All the best,
Studio Wildcard
---
3