Community Crunch 136: Countdown Tomorrow & Community Livestream Thursday!
By Jen
16169 views
Hey Survivors! Welcome to the latest edition of the Community Crunch! 
Countdown Tomorrow!
There is only a few hours left on the counter! You can watch the counter tick down on our Twitch page at twitch.tv/survivetheark. Epic discoveries lie ahead so be sure to stay tuned to SurviveTheARK.
ARKaeology Event Live Now!
In case you missed our announcement from last week, there is currently an event going on in the world of ARK: ARKaeology! The event will run beginning today on all platforms until July 15th. Collect bones from fossil mounds and craft them into 4 new skins and returning skeleton costumes. 
During this event all wild dinos have a chance to spawn with additional mutation colors: White, Yellow, Grey, and Black. There is also the mighty Tek Rex which you can find and tame, if you can handle it!
We have a bug fix coming later this week that is causing some bones/event items to be cleared from inventory on server restart or relogging in single player. We'll let you know on our Twitter when that patch is released.
Community Livestream #4 This Thursday!
This Thursday June 21st the community team will be doing another biweekly livestream!
During these livestreams Zen Rowe, Chris, and Jen bring you ARK news, celebrate modding, and the community as a whole every other week. We mix it up between playing ARK, showing off mods, and showing off your community creations for all to see. Survivors are invited to join us in the chat (and sometimes even in-game) to play and talk with the community team.
This week we will be doing a round-up of tomorrows announcement information and reviewing Eco's Mods!
We are accepting any type of ARK related fanart to be featured in the Showcase section of the stream and entries are always open. This can be drawings, videos, builds, ANSEL screenshots, handmade crafts, anything ARK related!
You can submit your ARKwork to our streaming email address: [email protected]
Be sure to follow us on our Twitch page so you don't miss a stream! twitch.tv/survivetheark
We'll be hosting our next Community Live Stream on Thursday, June the 21st! We hope to see you there
More Small Tribe Servers!
We will be releasing more Small Tribes server this week! Stay tuned to our Twitter for a more precise ETA on these. These servers limit the tribe size to 6 players maximum and alliances are not allowed. Server rates will be 3x (harvest, taming, experience) and will not be affected by Evolution Events. They will also have 2x maturation, 2x egg hatching, 2x gestation and 50% reduced mating interval. 
These servers will undergo a trial period of 60 days. If after the 60 days they remain active, we will continue to keep the servers active. If after the 60 days the player population is very low, we will try a new game mode type and online new servers for another 60 days.
Mod Community Updates!
Zen here with... nothing of critical importance, actually. Which means I have an opportunity to poke around and show off some interesting new things turning up in the mod community!
First, just a quick reminder that the current mod tutorial contest is focused on Beach and Ocean related mods. Submissions are open until the 30th!
Now then, if you've been following Dragonpunk, they've released a new mod in preparation for their next server season, a full PvE overhaul. If you've been looking to expand on PvE content I recommend trying it out.
Dragonpunk PvE Overhaul on Steam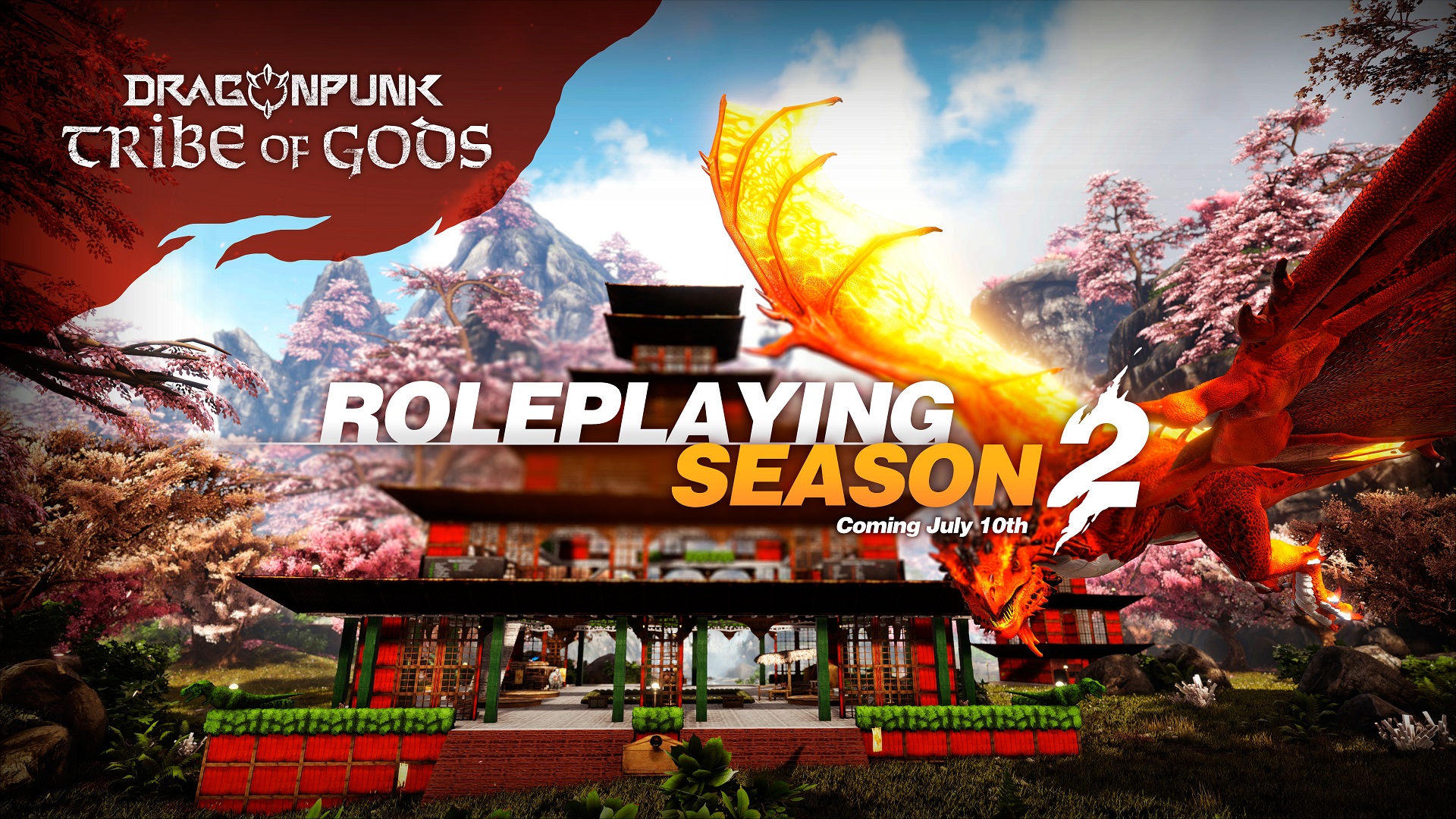 If you are interested in RP servers and also like a good western theme then the new 'GunSmokeRP' might be right up your alley. They aren't quite open for business yet, but they have released a trailer that caught my interest.
If that's caught your eye, you can check out their website to keep updated on their progress.
http://www.gunsmokerp.com/
We've also seen a couple interesting maps recently:

"Amissa"
I know I'm a bit late showing this one off, but it's still definitely worth taking a look at if you haven't already.
"Shattered"
The author seems to have taken some elements of the aberration aesthetic and ramped it up a couple notches. So if you liked that style, you should check it out.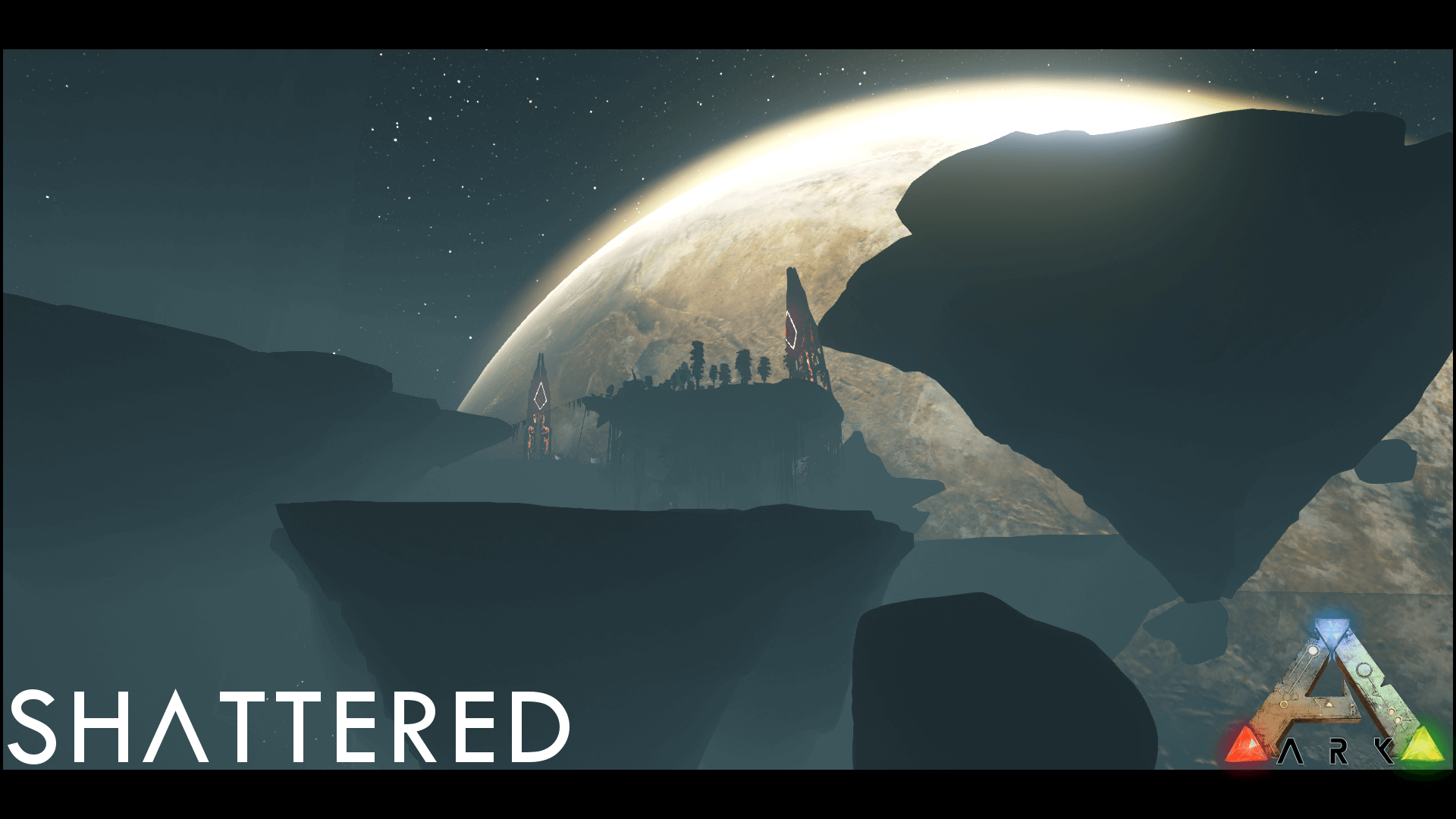 I hope some people find some mods that catch their eye and as always... Happy modding! 😃
ARK'S BIGGEST SALE!
ARK and its expansion packs are currently on sale across all platforms at their lowest prices ever! Discounts may vary across regions and platforms. Check out the images and links below for more details!
ARK: Complete Your Season Pass
ARK: Super Fan Edition!
The Collector's Edition of ARK: Survival Evolved is available for purchase without the game or seasons pass included, for those who already own the game. This special edition includes:
- HANDCRAFTED, LEATHER-BOUND EXPLORER'S NOTEBOOK: featuring the Dossiers of every creature you'll encounter in "ARK: Survival Evolved", with tips on capturing, taming and training them. With 100+ creatures in the game currently, there's plenty to read up on in this fantastic tome.
- THE OFFICIAL ARK LOGO NECKLACE: to show your dedication to being a Survivor.
- A CLOTH MAP OF THE ARK ISLAND: so you'll always know where you are!
- COLLECTOR'S EDITION CHEST: All of this Ark-themed booty comes packed in a faux-wooden chest that will impress your friends and fellow players!
- A POSTER FEATURING THE DEVELOPMENT TEAM BEHIND ARK
- ARK OFFICIAL SOUNDTRACK CD
You can purchase it world-wide today on our website: playark.com
ARK: Evolution Event+!
Survivors across ALL Platforms will be receiving a special Evolution Event perk this weekend! It will be active from the Friday the 22nd of June at 1 PM EST until Monday the 25th of June at 3 PM EST. All Official Servers across each platform will be undergoing this evolutionary change which includes:
3x Harvesting Rates
3x Taming Rates
3x Maturation Rates
3x  Mating and Egg Hatching Rates
3x EXP Rates
That's it for this post guys! As always if you've got anything to share you can find us at:
Twitter: twitter.com/survivetheark
Facebook: facebook.com/survivetheark
Reddit: reddit.com/r/playark
Instagram: instagram.com/survivetheark
Twitch: twitch.tv/survivetheark
Steam: steamcommunity.com/app/346110
Youtube: youtube.com/survivetheark
All the best,
Studio Wildcard
*ANSEL screenshot provided by Blue Dragon.
Edited by Jen
---