Community Crunch 123: Updated TLC Dossiers & Mod Workshop #1!
By Jen
38474 views
 Hey Survivors! Welcome to the latest edition of the Community Crunch! 
The Community Crunch is where we share important things going on with ARK, as well as host contests and showcase creations made by the community!
TLC #2 Preview - Updated Dossiers!
With TLC patch #2 just around the corner (tomorrow for PC!) we're excited to share with you the new dossiers for the 6 creatures that will be receiving changes this patch. This includes the Argentavis, Parasaur, Raptor, Sarcosuchus, Spinosaur, and Triceratops. Take a look!
And here is a bonus peek at the Argent and Sarco in-action!
Check out those chompers but don't get too close!
Mod Workshop #1 & Tutorial Contest #2!
Hello everyone, Zen here!
This week I've got something special for the modding community. Remember when I said I was going to start bringing tutorials to the community? Well, that starts today and it's called Wildcard Workshop!
The first video is for completely new modders and those that are interested in starting. Check it out! In the next episode, we start getting into the gritty work with our first mod
We've also got another modding tutorial contest! We're going to do something a bit more fun this time and look at a topic that will show an interesting way to make the game look more dynamic by having materials be affected by the time of day in-game! I expect to see some pretty interesting results from this contest.
PS4 North America Sale!
ARK: 2x Evolution Event Weekend!
Survivors across ALL Platforms will be receiving a special Evolution Event perk this weekend! It will be active from the 23rd of March at 1 PM EST until Monday at 3 PM. All Official Servers will be undergoing this evolutionary change which includes:
2x Harvesting Rate
2x Taming Rate
2x EXP Rate
Fan Building Contest!
Survivors, Firespark81 & GGFizz are currently hosting a building contest for fellow PC Survivors. They are doing both a vanilla and modded contest.
If you're a budding arkitect and interested in the competition, check out the video above. They also have a list of rules and a sign-up form if you'd like to enter.
Contest Rules & Info: https://sites.google.com/view/buildconrules/
Sign up: https://docs.google.com/forms/d/e/1FAIpQLSdaInq2jQ_i5Xe0AWQI6UN9KAK4O0RqgDH_j2eXupfk3rjpFQ/viewform
Be sure to get in touch with them if you're interested in participating, and good luck! The contest ends in just a few more days!
Community Contests!
NVidia Ansel Photography Contest
Super Resolution Version: http://images.nvidia.com/ansel/SuperResolution/ARK-SuperResolution1/ARK__Survival_Evolved_HighRes_2016_09_01_-_14_38_36_55.html
ARK: Survival Evolved and the Scorched Earth Expansion Pack now include support for NVIDIA Ansel -- a revolutionary new way to capture in-game shots.  Compose shots from any position, adjust with post-process filters, capture HDR images in high-fidelity formats, and share the screenshots in 360 via a smartphone, PC or VR headset. 
Learn more about these features from the NVIDIA blog.
Now let's get to the contest!
There were 3 potential categories for survivors to enter their shots into and they were the following:
Four Categories
*NEW* Freestyle: These can be images or videos taken using NVIDIA's new Freestyle filters! If videos are submitted, they must have a maximum duration of one minute. 
Super Resolution: These should be taken at 8x Super Resolution. Players can optionally use Depth of Field effects accessible in Spectator mode by pressing the [Delete] key.
Panoramic 360 Stereoscopic 3D: These should be taken at 4x Super Resolution, in 360 Stereoscopic 3D mode. We will crop them to 2D for web display, while also providing the 3D version for viewing within VR display.
Freeform: Any settings, whacky and creative use of Ansel filters are encouraged. Adding humorous titles/captions in Photoshop is also acceptable for this category!
And now without further ado, here are your entries!
Freestyle!
Winner!
pitsmat - Feathers
Runners-up!
BlueDragon - Spring
pitsmat - Ashes to Remember
Honourable Mentions!
Wolf Amaterasu - Mythical Morning
Valoule - Winter park
StateofMynd42 - Heart of the Dragon
StateofMynd42 - A Knight and his Horse
roguewolf91 - Hakuna Matata
Rahthos - Infusion Process
Rahthos - Homo Deus
Rahthos - Blazing Soul
Rahthos - Baleful Flight
pitsmat - Eyes of Innocence
pitsmat - Broken Serenity
pitsmat - Among Stars
Ego - Grumpy Town
BlueDragon - Thorny Dragon Nest
BlueDragon - Rock Drake Portrait
BlueDragon - Fountain
pitsmat - Lost
pitsmat - Hostile
Super Resolution!
Winner!
BlueDragon - Welcome to the Thunderdome
Runner up!
Wolf Amaterasu - Over the River
ZoaLive - AHHH! A shadow!!!
Honourable Mentions!
ZoaLive - Snowstorm
ZoaLive - Sky Beauty
ZoaLive - Focus
ZoaLive - Flight to the moon
ZoaLive - Cold morning shower
ZoaLive - Breakfast
Wolf Amaterasu - Tranquil Highlands
Wolf Amaterasu - Spider Ruins
Wolf Amaterasu - Aztec Guardian
Wolf Amaterasu - Amethyst Remnant
Valoule - Cascade
StateofMynd42 - When Lightning Strikes
roguewolf91 - Unwanted Attention
Rahthos - Draconic
Rahthos - Cherry Blossoms
Ego - Who is next
doubi - Winter has come
doubi - Icy encounter
doubi - Cold vision
BlueDragon - The mansion
BlueDragon - Look to the stars
BlueDragon - Battlesaurs
Panoramic 360 Stereoscopic 3D!
Winner!
Wolf Amaterasu - Crystalline Falls
Runner up!
roguewolf91 - Embrace the Fantastic
Honorable Mentions!
Wolf Amaterasu - Prelude of the Beast
Wolf Amaterasu - Forgotten Temple
Wolf Amaterasu - Forest Intersection
Wolf Amaterasu - Desert Ruins
Valoule - Meso tree
StateofMynd42 - Dragonheart VR Experience
Goober1823 - Lonely Wastelands
Freeform!
Winner!
Valoule - New mobile game
Runner up!
Wolf Amaterasu - The Machine
Honourable Mentions!
Wolf Amaterasu - Happy St.Patrick's Day
Wolf Amaterasu - Flower Symphony
StateofMynd42 - Dragonheart
F1r3fly - Unlikely Friendships Oil Painting
doubi - Final Stare
DeathStalker - NVIDIA Ansel Art 8
DeathStalker - NVIDIA Ansel Art 7
DeathStalker - NVIDIA Ansel Art 6
DeathStalker - NVIDIA Ansel Art 5
DeathStalker - NVIDIA Ansel Art 4
DeathStalker - NVIDIA Ansel Art 3
DeathStalker - NVIDIA Ansel Art 2
DeathStalker - NVIDIA Ansel Art 1
ARKVideo!
This contest is open to all types of video be they funny, epic, scenic, stories, whatever inspires you. Just a general reminder that they should remain safe for work, think of the children!
And without further ado, the ARKVideo for Community Crunch 123 is...
KingProductionsTroll for their hilarious death montage called The Ark Experience!
ARKitect!
This is an award given to Survivors to celebrate the amazing structures you build. These bases are judged based upon a number of different factors such as their creativity, uniqueness, how fun of a base it is, the difficulty of building it, the functionality it provides and much more!
The ARKitect for Community Crunch 123 is…
Ragnarok Castle Rebuild by Aaron Longstaff!
We'd also like to give runner up to the following two builds:
U.S.S. Lagtanic by TLC 138!
...and Stone Age Settlement Base by The Pilgrimz Project!
If you'd like to check out the submissions from the rest of the entrants, you can do so here:
Fan Feature!
Ark Survival Inspired Paintings, Featherlight, Wyvern, Jerboa and more!
DUNGEON OF UNIMAGINABLE HORRORS by Lame Wolf Productions!
WHO'S CHANGING OUR DINOS?! - ARK Skits
Ark Survival Evolved - Big fish
Ark Aberration: Modded Decorative Waterfall Base by ZoaLive
Ark - Angry birds by Valoule

ARK McDonald's by Wolf Angelus

"Parasaur Mother" by FollyVentures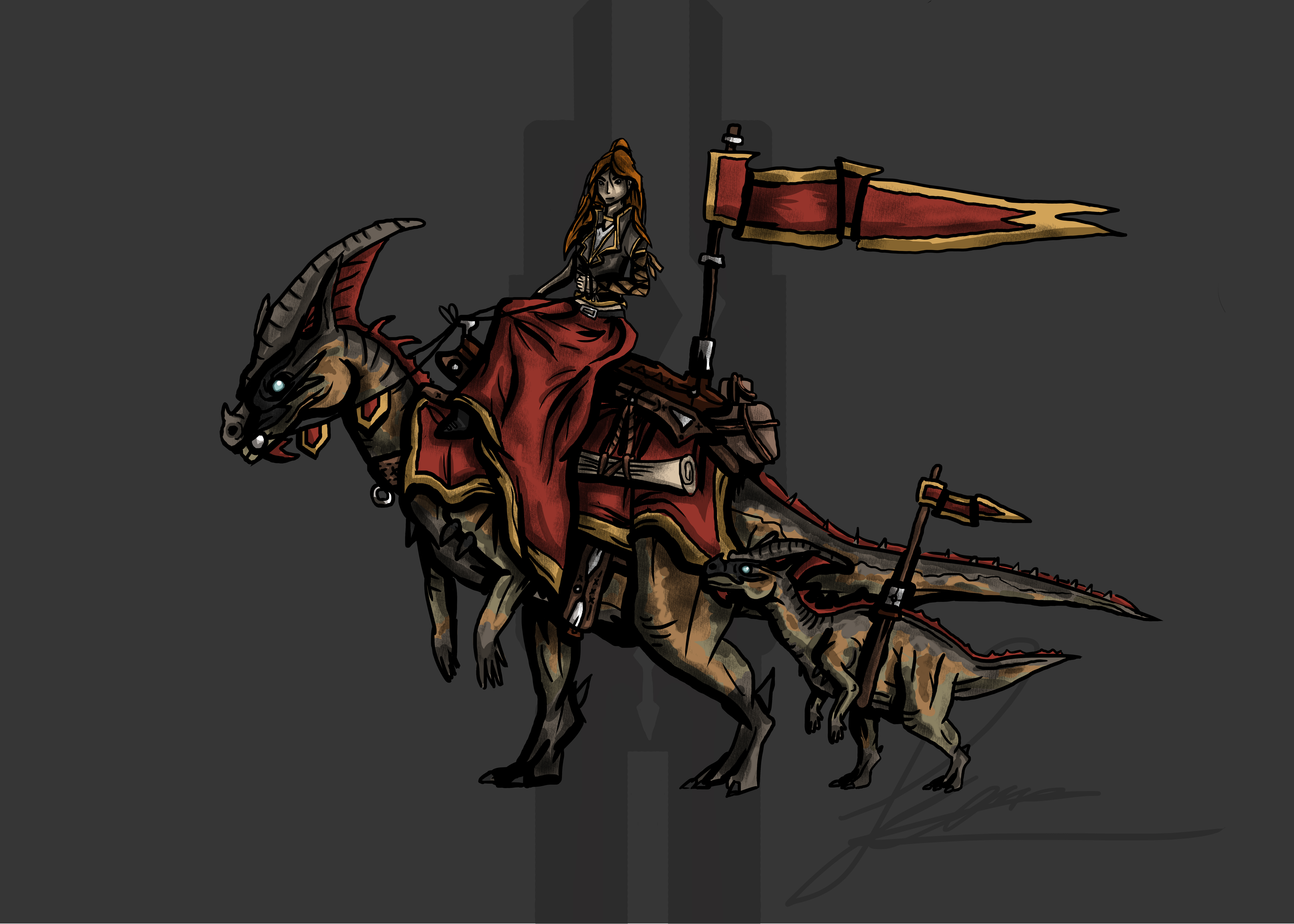 http://steamcommunity.com/sharedfiles/filedetails/?id=1333373480
She just wants to Play by Violet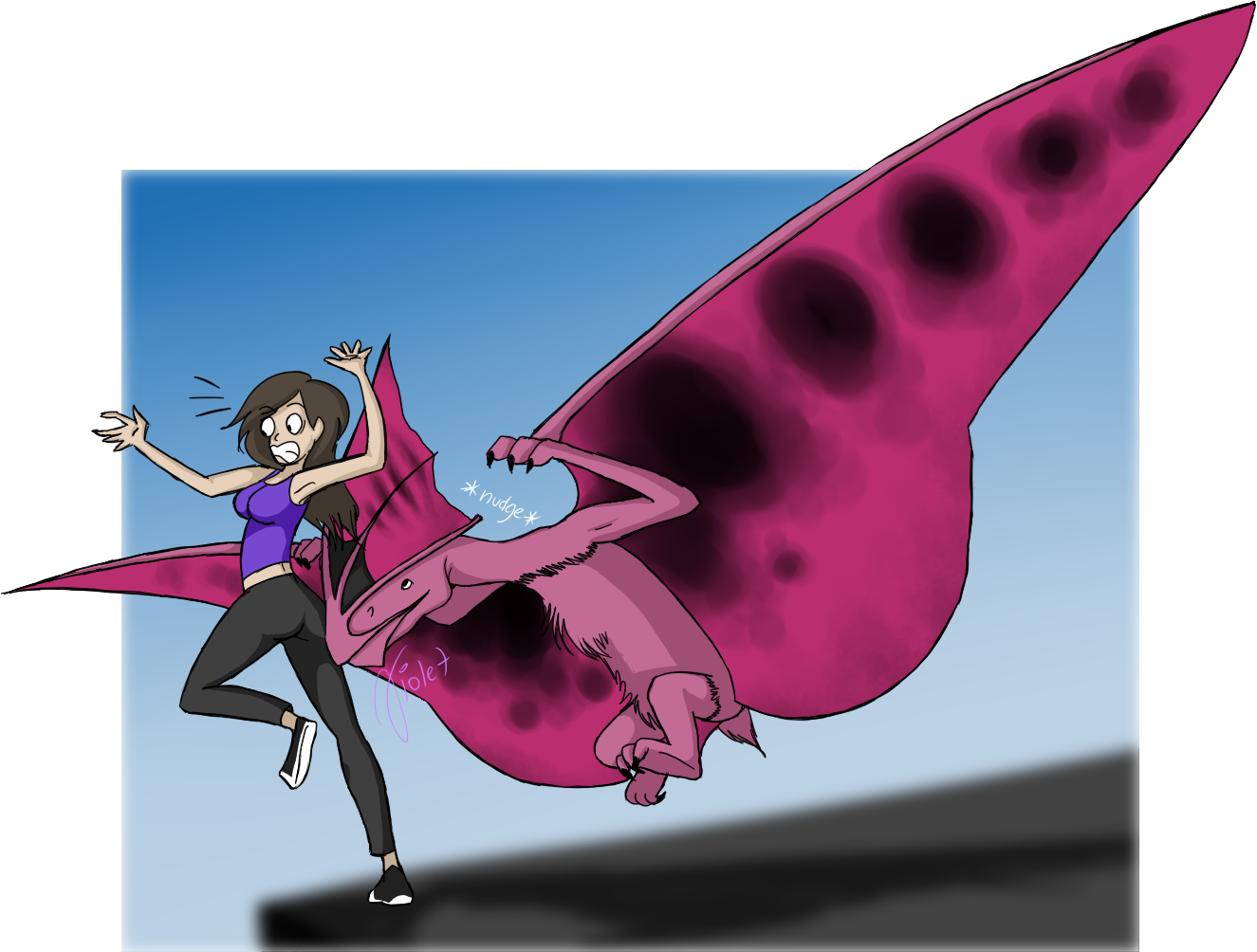 http://steamcommunity.com/sharedfiles/filedetails/?id=1332548980
Dodo-Rex by |L.F|❃FLUFFY❃✯Fr✯


http://steamcommunity.com/sharedfiles/filedetails/?id=1334986550
Tamed Raptor by |L.F|❃FLUFFY❃✯Fr✯


http://steamcommunity.com/sharedfiles/filedetails/?id=1333753527
m'lady by mateaperic51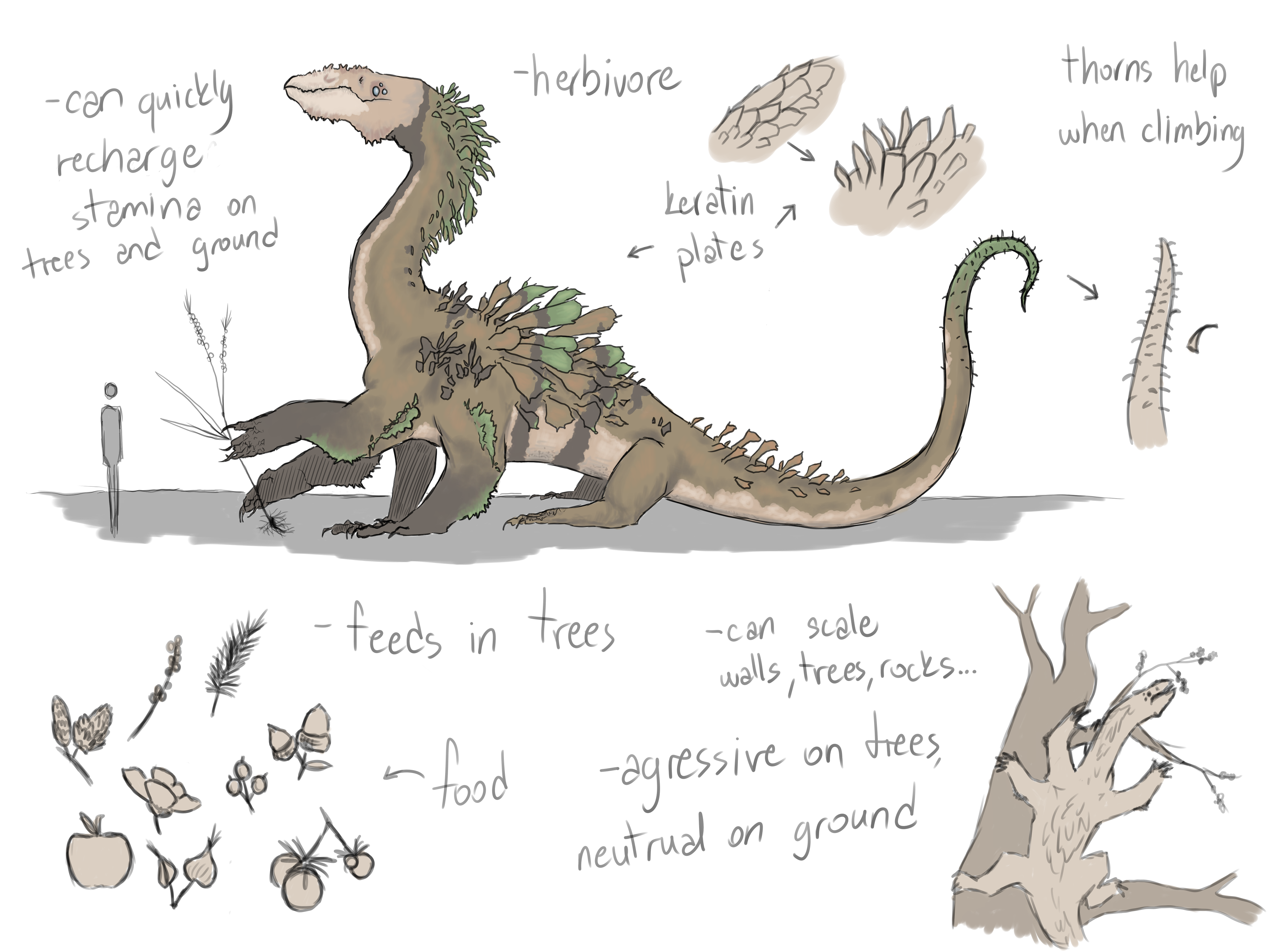 http://steamcommunity.com/sharedfiles/filedetails/?id=1330295979
Rugops by Mr. Jurassic


http://steamcommunity.com/sharedfiles/filedetails/?id=1331916693
JPOG-style Allo by milokamilo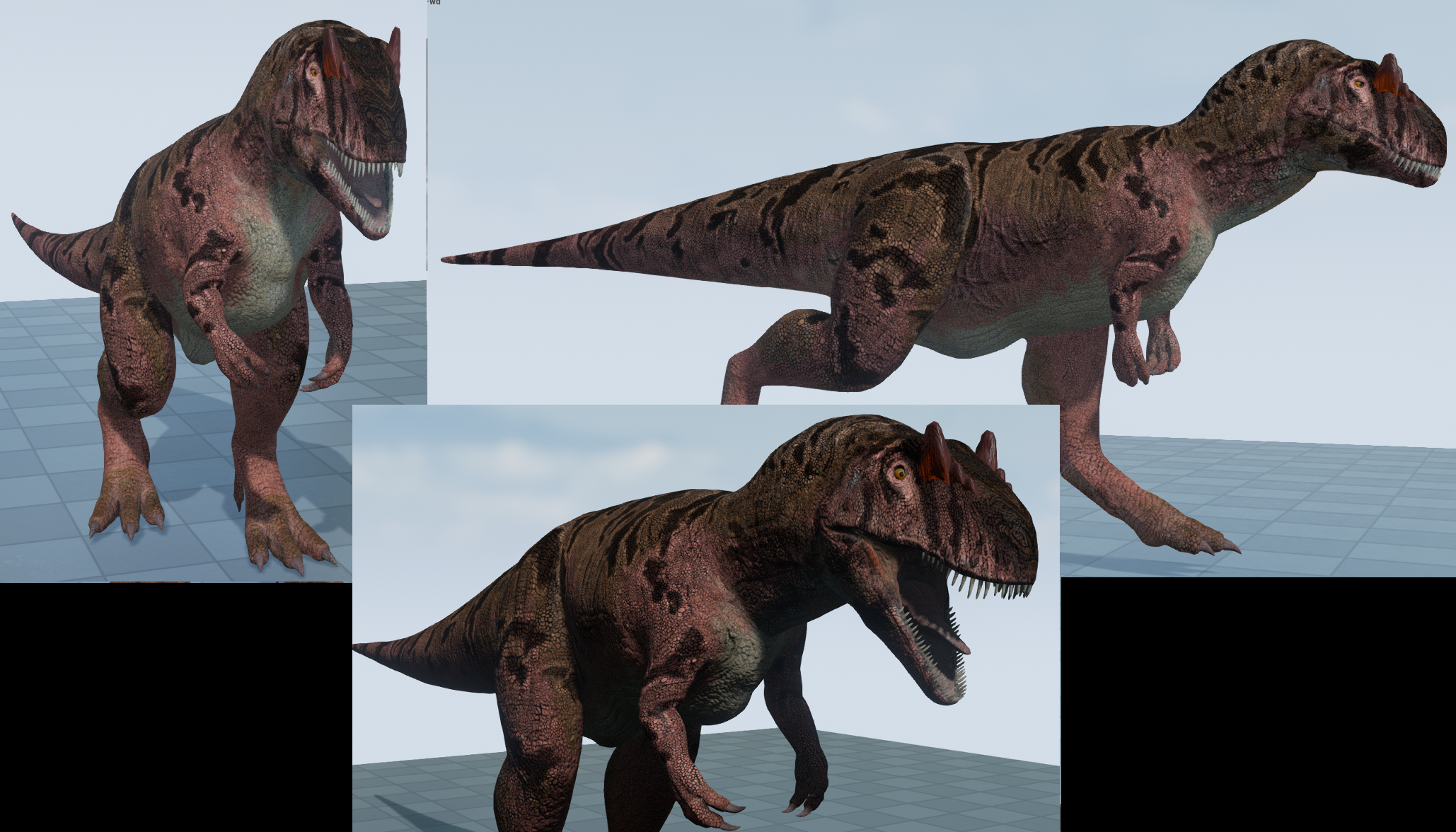 http://steamcommunity.com/sharedfiles/filedetails/?id=1333805376
Ark: Lost Continet: Wip Achillobator texturing by Kaprodonychus


http://steamcommunity.com/sharedfiles/filedetails/?id=1334745691
Thylacosmilus WIP by Laelamcpitty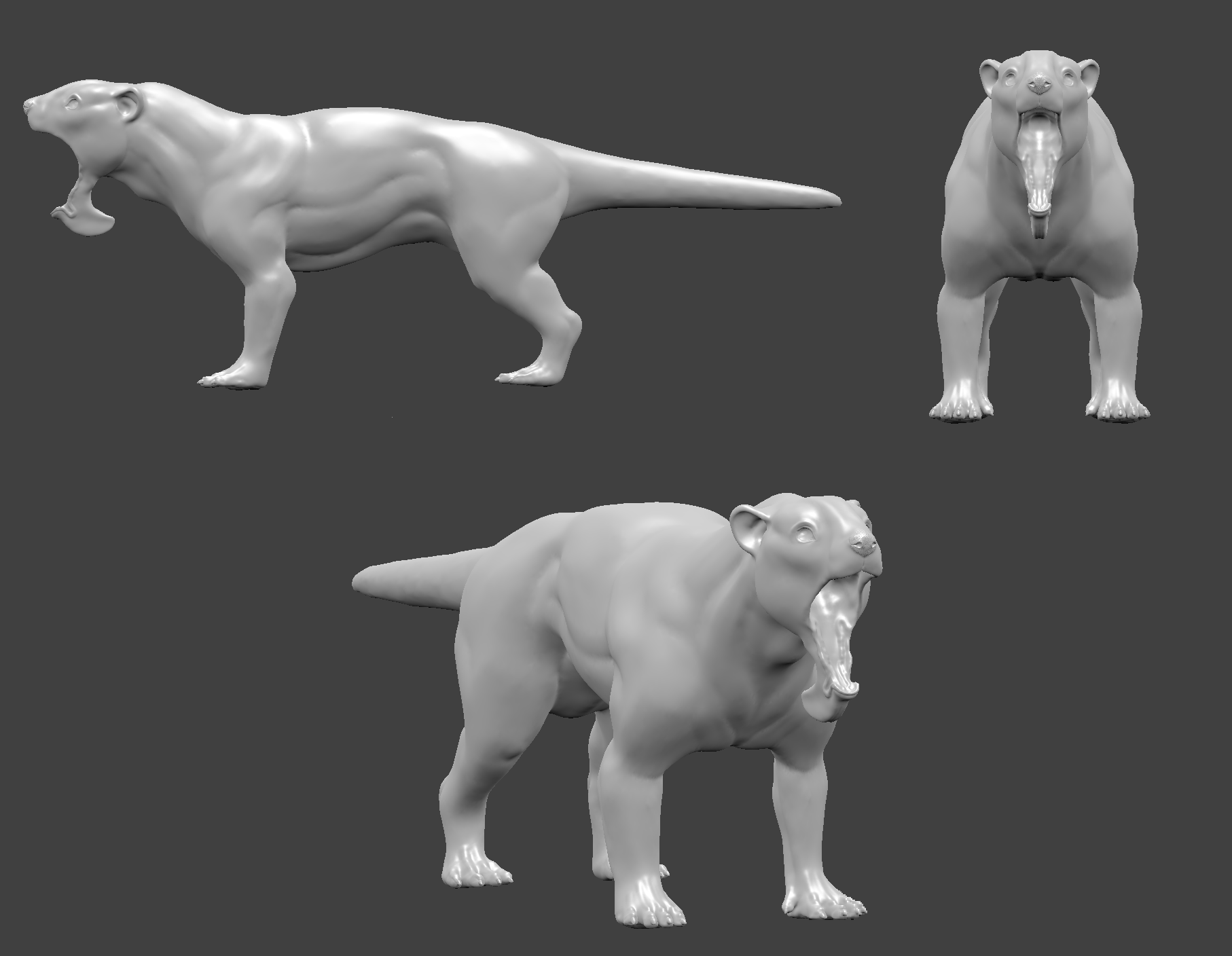 http://steamcommunity.com/sharedfiles/filedetails/?id=1332183193
Introducing Palaeoloxodon! by Nokryn


http://steamcommunity.com/sharedfiles/filedetails/?id=1334012971
That's it for this post guys! As always if you've got anything to share please get in touch and be sure to follow us on:
Twitter: twitter.com/survivetheark
Facebook: facebook.com/survivetheark
Reddit: reddit.com/r/playark
Instagram: instagram.com/survivetheark
All the best,
Studio Wildcard
Edited by Jen
---