ARK Digest 26 and Community Crunch 35!
Greetings Survivors!
Welcome to a combined issue of ARK Digest 26 and Community Crunch 35! Apologies about the delay on these features, quite a few things had propped up the past few weeks/days and it's been occupying our time! Thank you guys for being so patient <3
Modding Contest!
Don't forget guys! We welcome modders of new and old to get involved in the contest and show us that you've got what it takes to create the most impressive mod of 2016! To start developing your ARK mod, use the ARK Dev Kit, a streamlined version of the UE4 Editor, to simplify the creation and sharing process of ARK: Survival Evolved which is available to download now for free via the Epic Games Launcher at www.unrealengine.com. 
You can read more about the contest here.
ARK Testers!
We're in the process of recruiting more testers to help us with pre-release builds and other special upcoming features! You can apply to be a tester here (You'll only see the application when you're signed onto the forums - so make sure to create an account!):
Also testers are given an exclusive Account-Bound cosmetic to indicate their much appreciated helpfulness, extra useful to wear when testing something!!
Gamepedia's Official ARK Wiki App!

The app allows you to browse the Official Wiki from your phone or tablet, save your favorite pages for offline use, and easily locate the game information you need to thrive on the island. Great app for Survivors who need information on the go or quick-access whilst playing ARK!
You can Download the app now from Google Play or https://itunes.apple.com/us/app/official-ark-wiki/id1072926381 and if you're interested in contributing your own ARK: Survival Evolved knowledge, visit the Official ARK Wiki on Gamepedia.
ARK Goodies!
We receive a lot of requests regarding where you can purchase ARK goodies, we're still in the process of getting everything setup, though there are a few things survivors can get their hands on!
Sandboxr 3D ARK Prints!
For the past few weeks Sandboxr have been working on creating some fantastic ARK 3D Models. Currently these are limited to a few models but if you guys enjoy them and want more, we'll work with them on bringing more models to you!
Don't Forget To Be Awesome!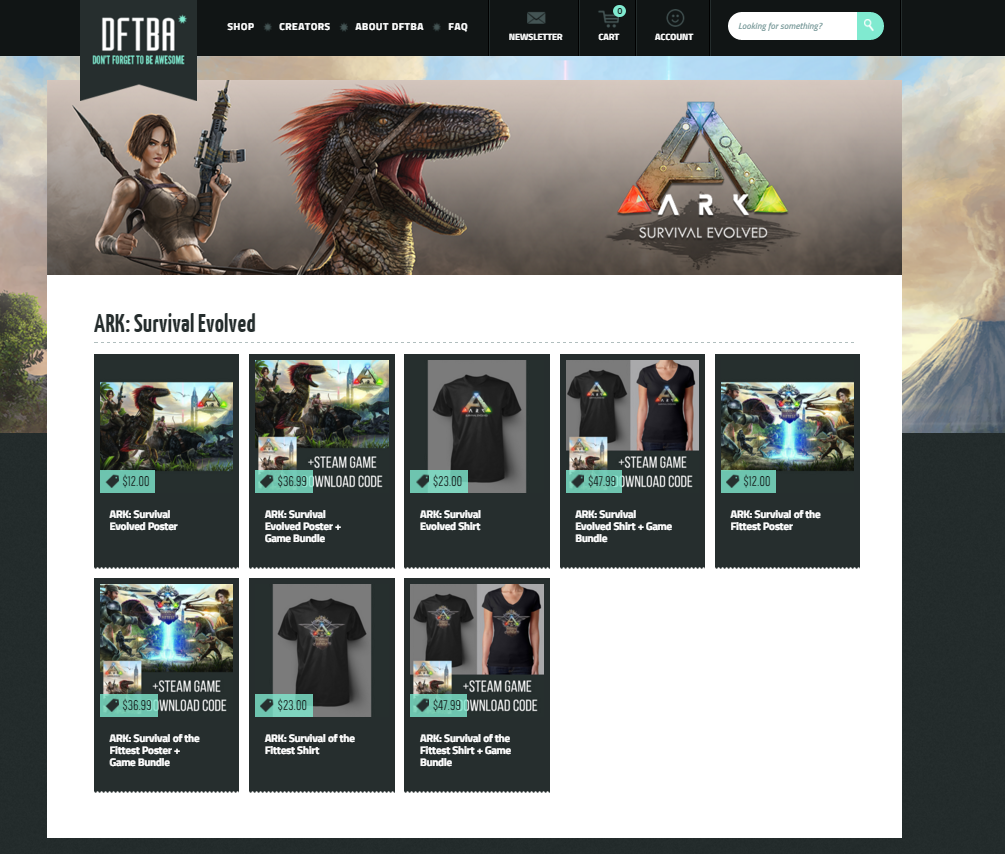 The lovely guys over at DFTBA have been helping us out by working with us to sell ARK T-Shirts and Posters on their site! So for those of you who are after an ARK Shirt, Poster or SoTF shirt, you can get your hands on them over at:
http://store.dftba.com/collections/ark-survival-evolved
Fan Feature
Round Up by Jynn
Source: http://steamcommunity.com/sharedfiles/filedetails/?id=607403561
Sequoia by Connisaur
Source: http://steamcommunity.com/sharedfiles/filedetails/?id=606266385
Metatrox's EPIC 4K Shots!
Check out their entire album:
http://survivetheark.com/index.php?/gallery/album/288-cool-shots-4k-epic-settings/
An ARK Sunrise by Owandy45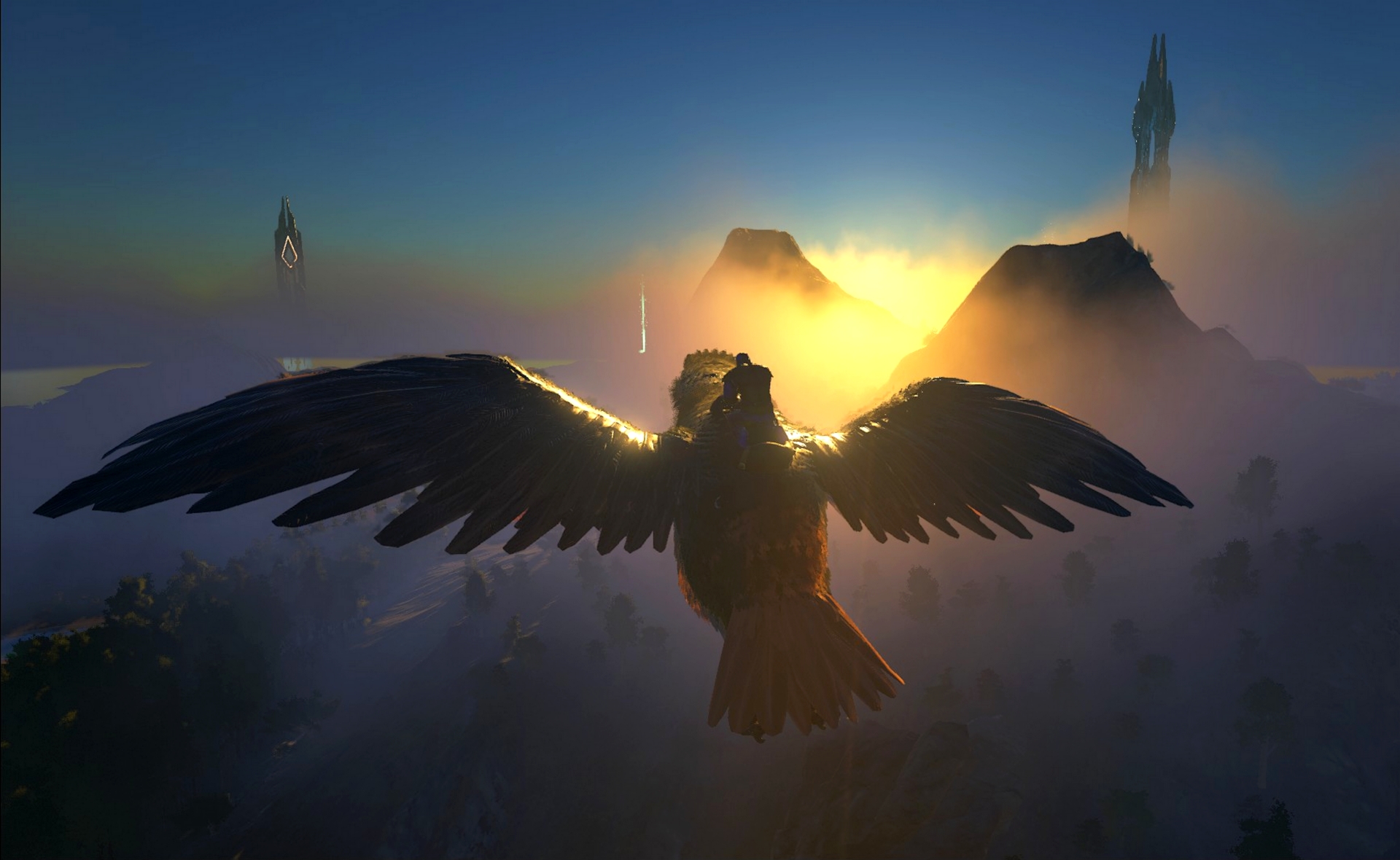 Source: http://steamcommunity.com/sharedfiles/filedetails/?id=608955558
T-Rex by DeathDealerWithReasonablePrices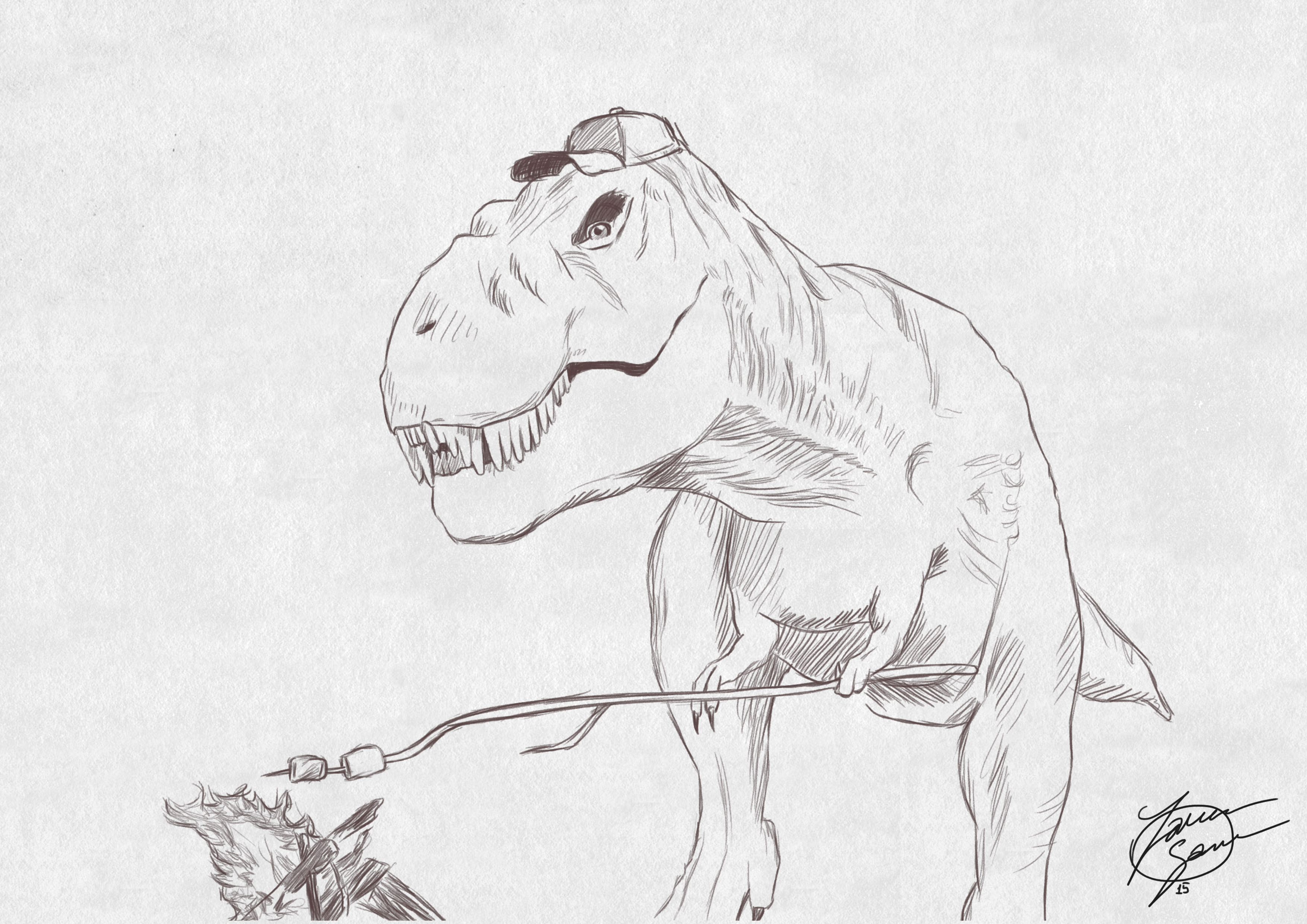 Source: http://steamcommunity.com/sharedfiles/filedetails/?id=609377991
Contemplating on the back of Azael by JoeLongLegs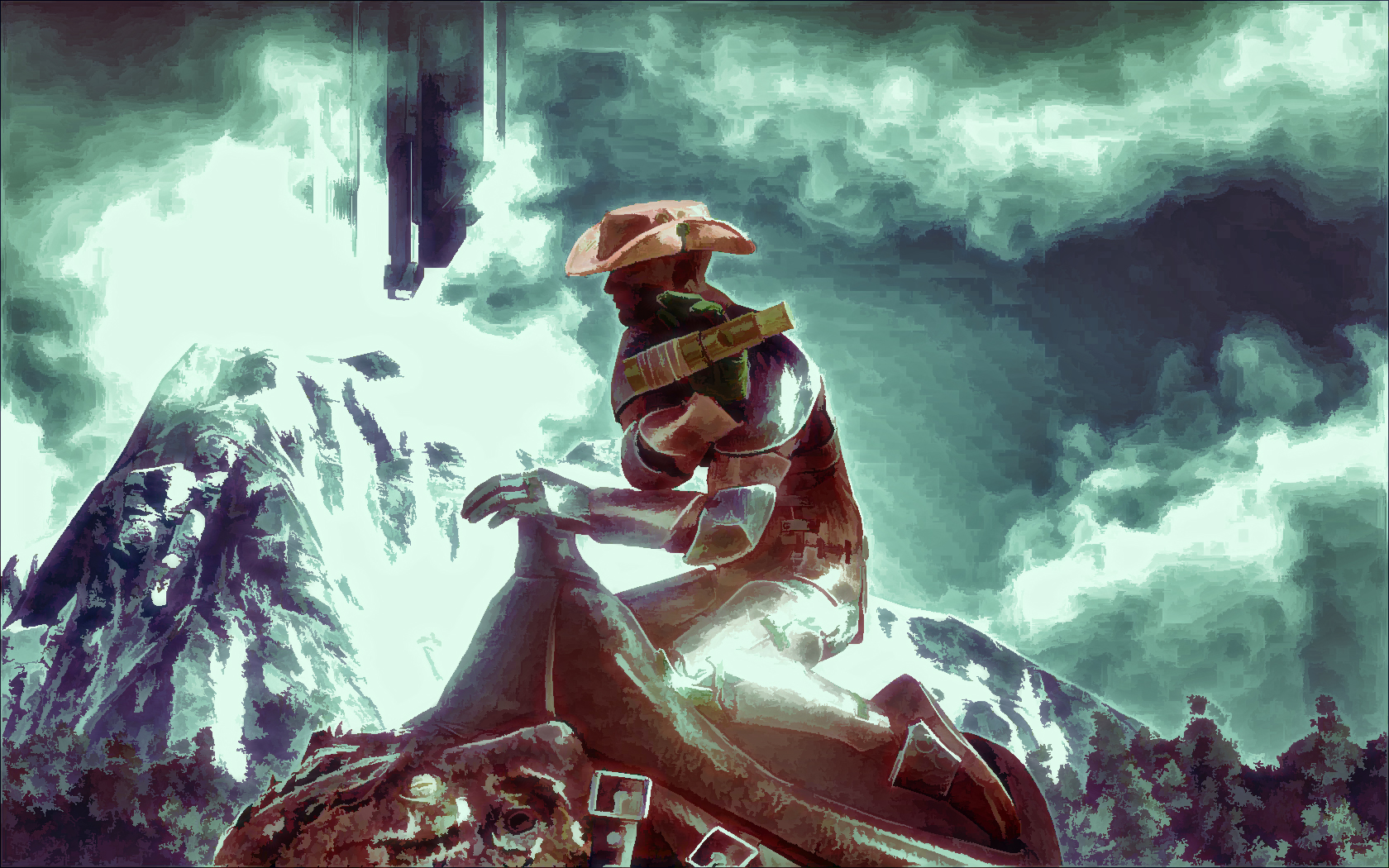 Source: http://steamcommunity.com/sharedfiles/filedetails/?id=605850933
Black and White Survivor by JoeLongLegs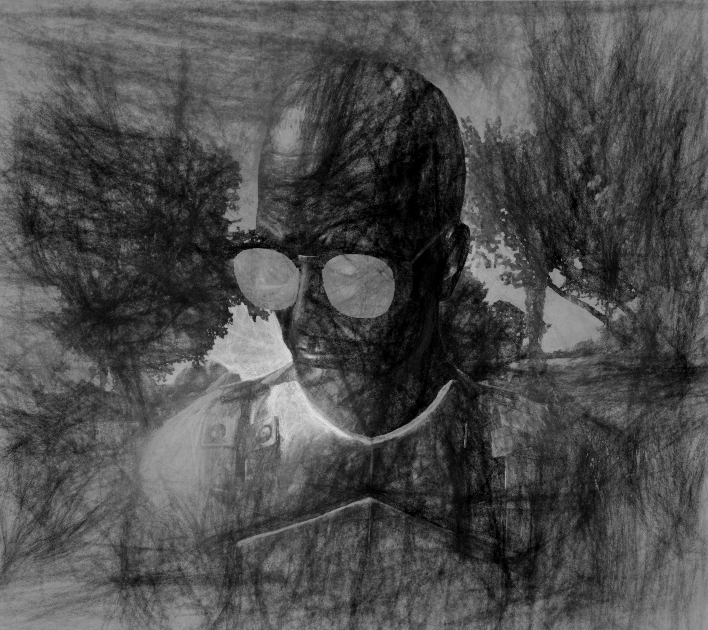 Source: http://steamcommunity.com/sharedfiles/filedetails/?id=608280341
Introducing Godzillasaurus by (DLG)LockJaw!
Source: http://steamcommunity.com/sharedfiles/filedetails/?id=606208469
Fanmade Dossier: Abraham Lincoln by Yuugi Hoshiguma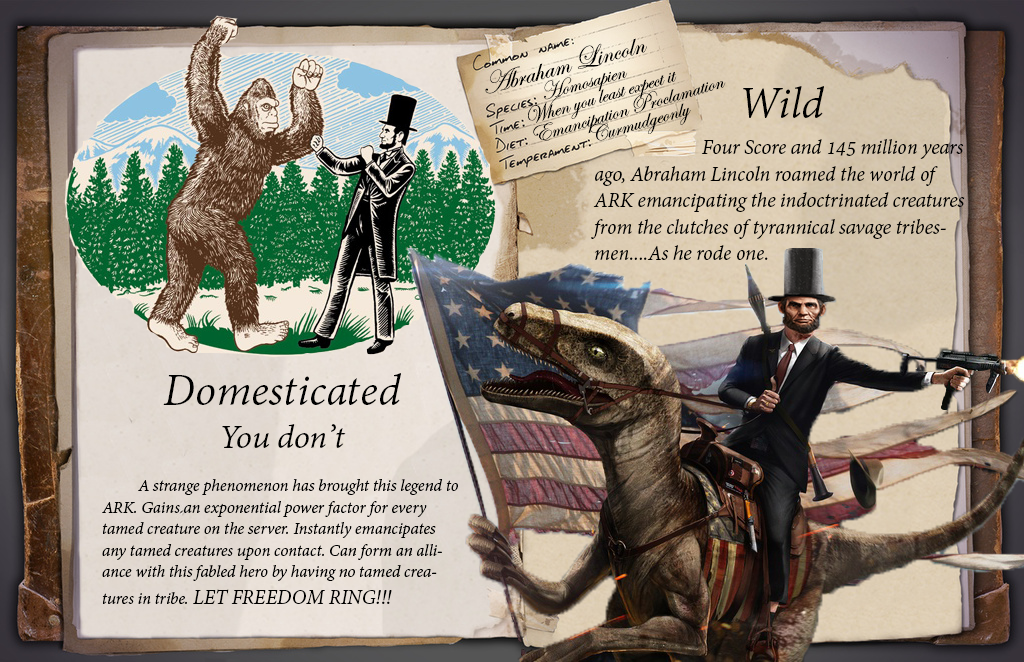 Source: http://steamcommunity.com/sharedfiles/filedetails/?id=610159047
Fanmade Dossier: Mononykus by Blackfrog
Fanmade Dossier: Sinornithosaurus by GamerNova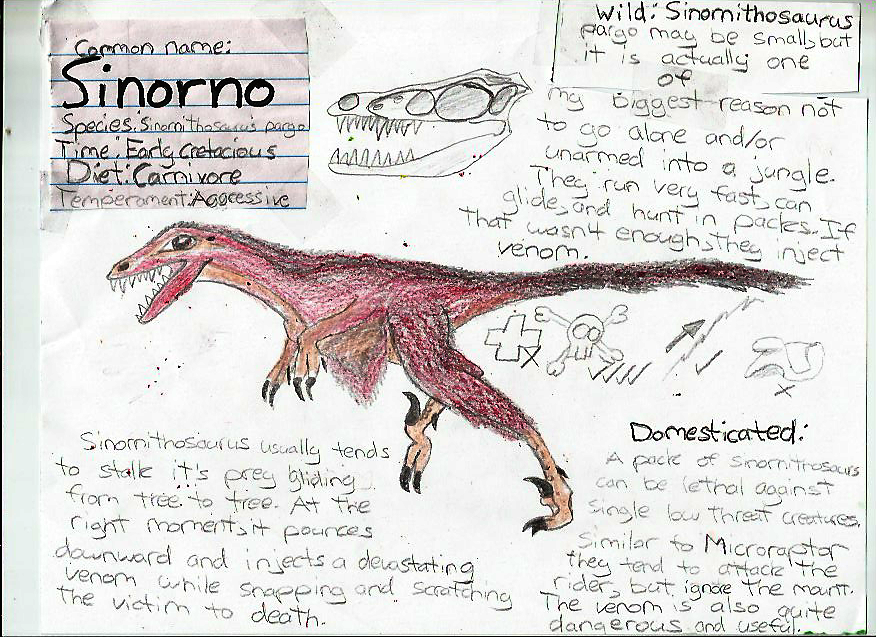 Source: http://steamcommunity.com/sharedfiles/filedetails/?id=605719391
Fanmade Dossier: Meiolania by jugglebird
Source: http://steamcommunity.com/sharedfiles/filedetails/?id=606789341
Fanmade Dossier: Ostafrikasaurus by Shadios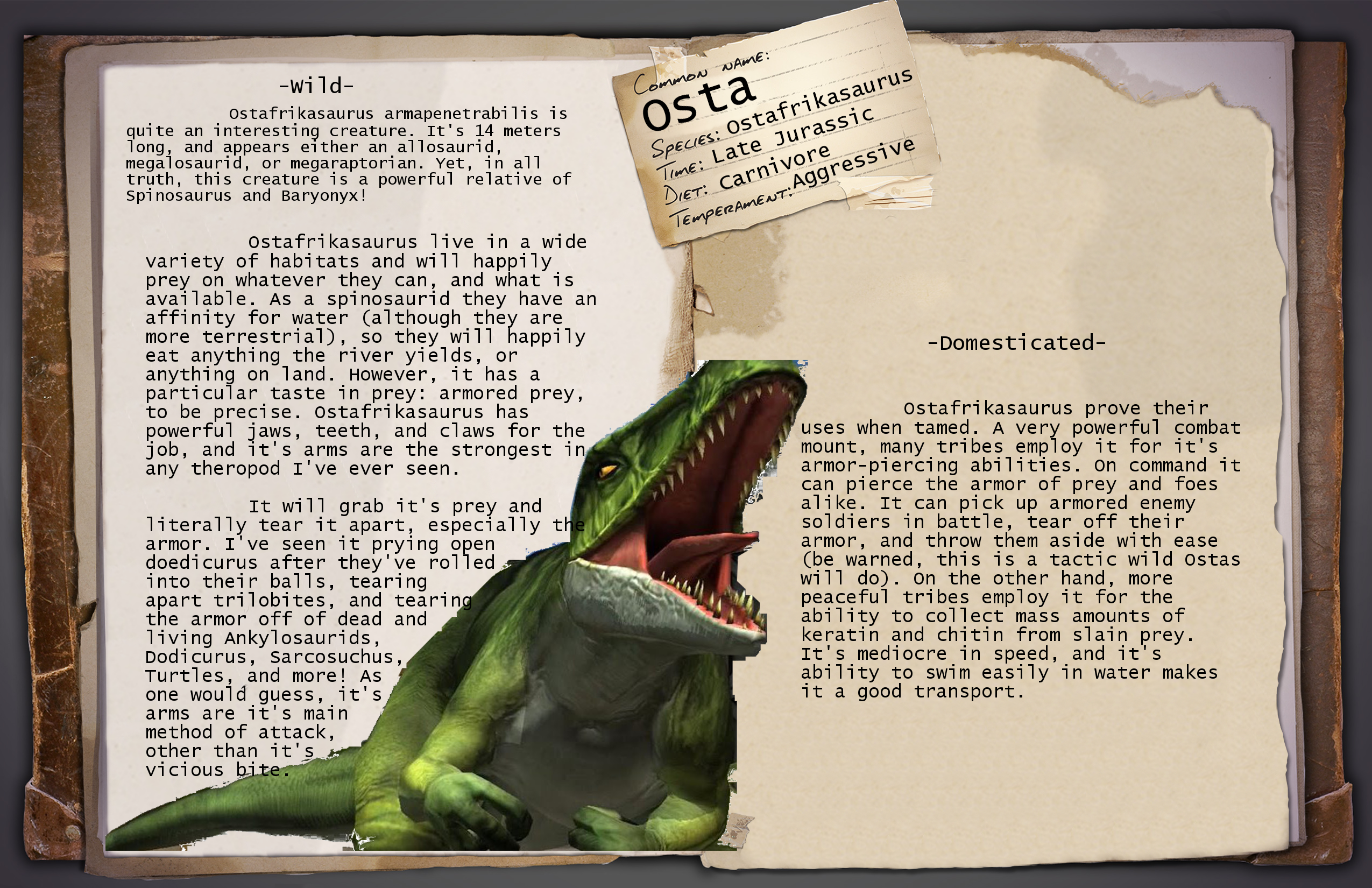 Source: http://steamcommunity.com/sharedfiles/filedetails/?id=609346215
Fanmade Dossier: Tanystropheus by Shadios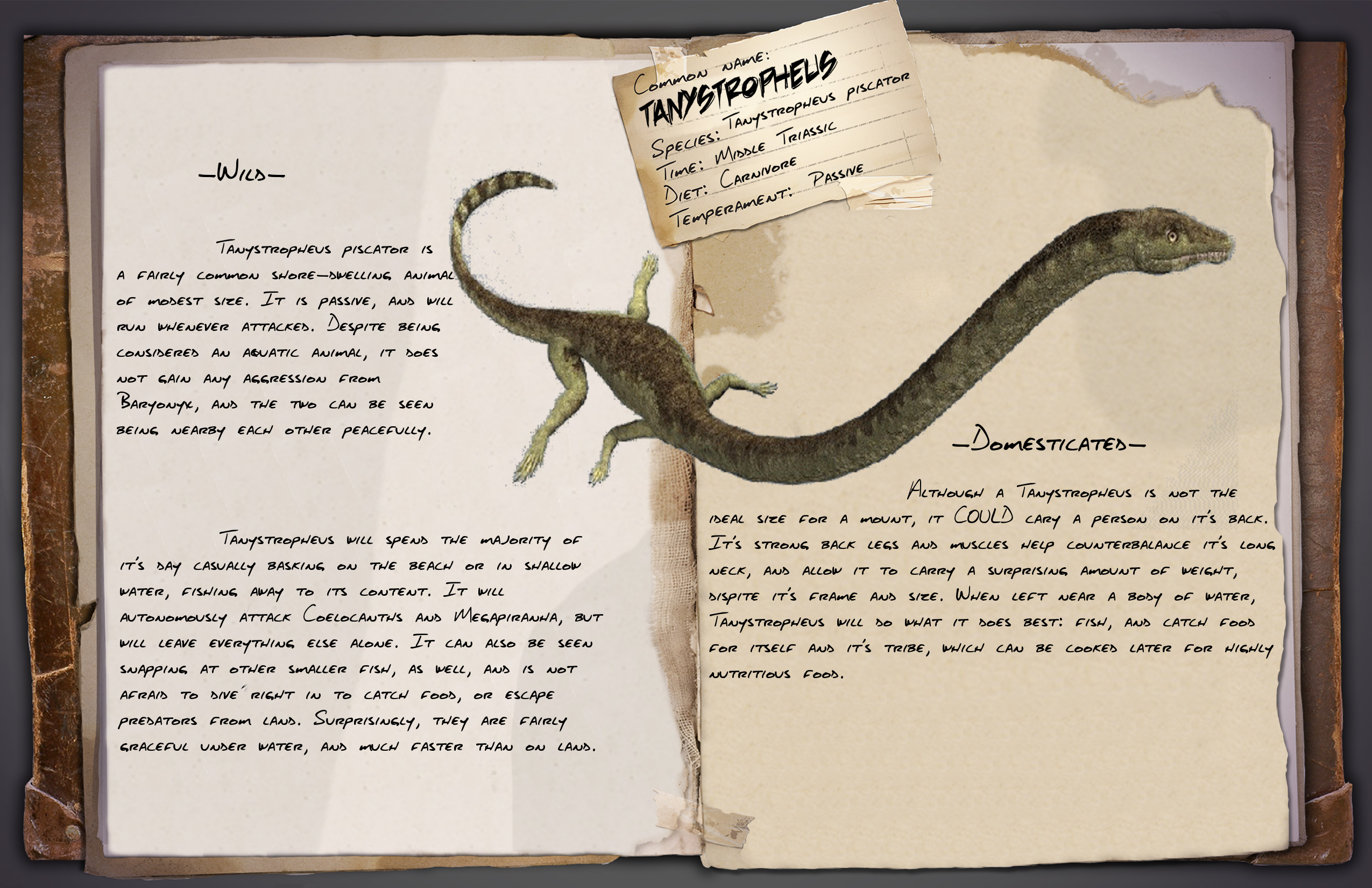 Source: http://steamcommunity.com/sharedfiles/filedetails/?id=609405982
Fanmade Dossier: Cryolophosaurus by Spike Nitros
Source: http://steamcommunity.com/sharedfiles/filedetails/?id=609046345
Fanmade Dossier: Rhizodus by Shadios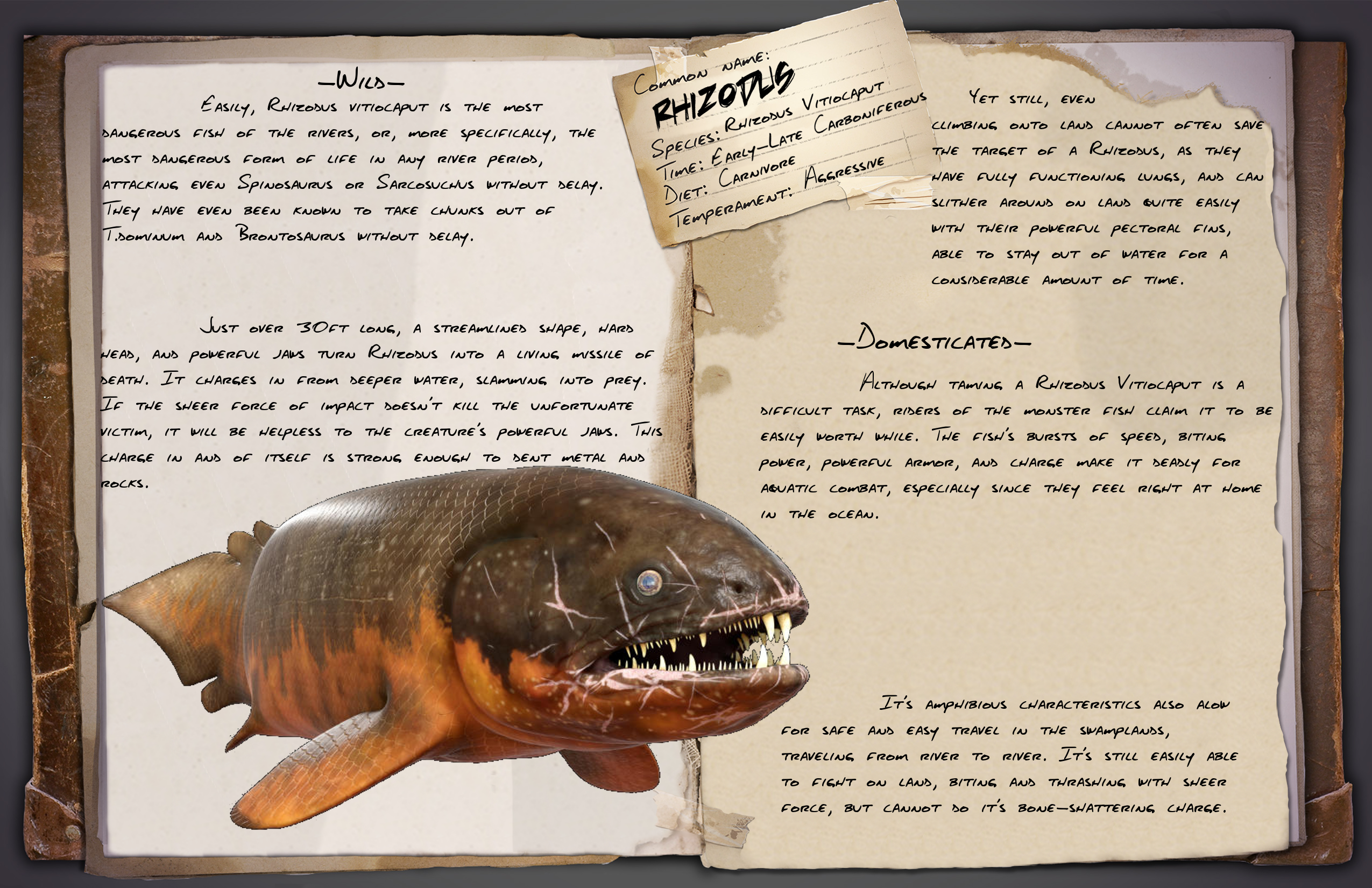 Source: http://steamcommunity.com/sharedfiles/filedetails/?id=609397728
Fanmade Dossier: Neanderthal by Mr_ZombieGamer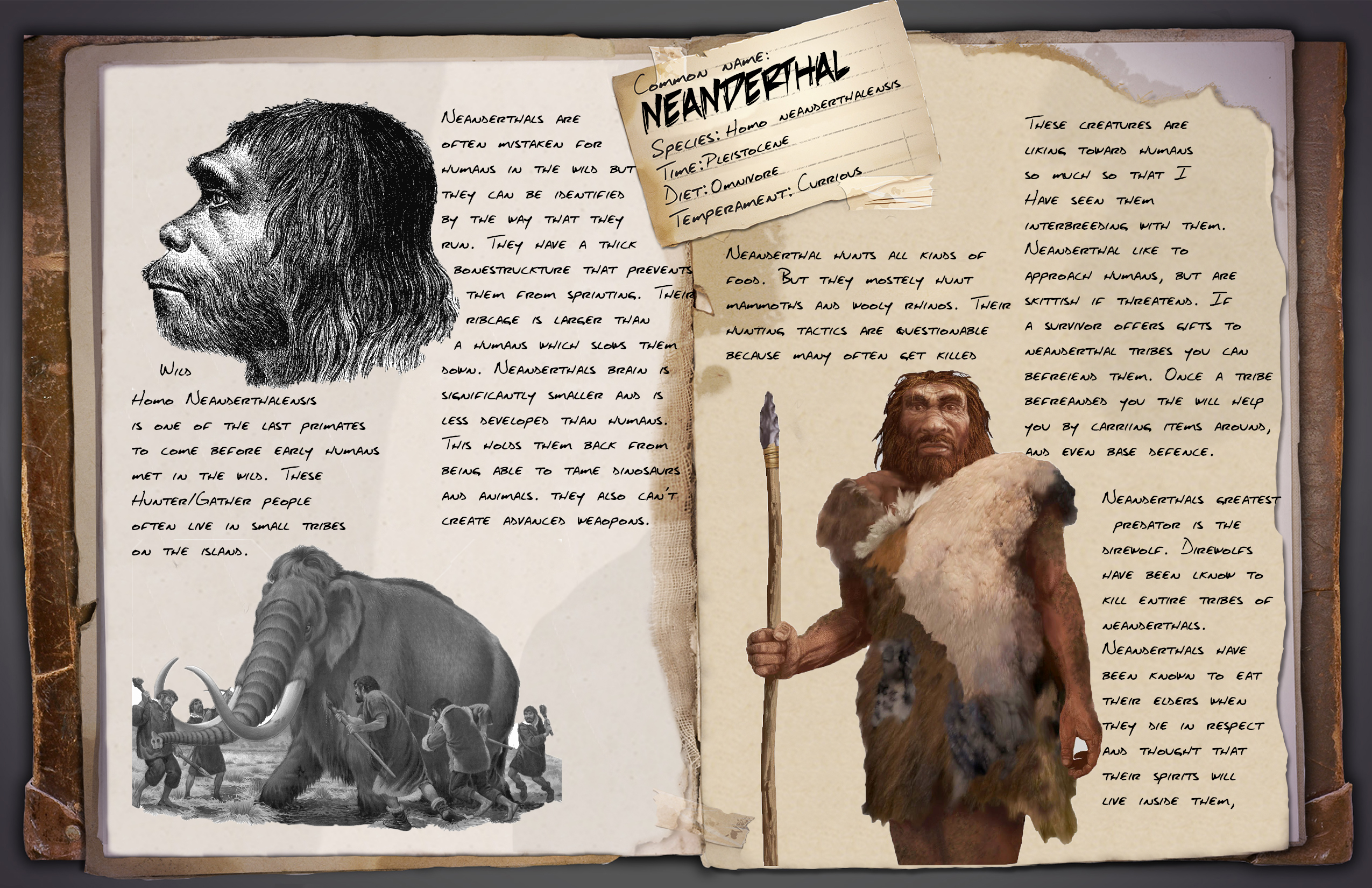 Source: http://steamcommunity.com/sharedfiles/filedetails/?id=608831023
Fanmade Dossier: DracoRex by KatsumiHatake
Source:
Community Contests!
ARKitect
This is an award given to Survivors to celebrate the amazing structures you build. These bases are judge based upon a number of different factors such as their creativity, uniqueness, how fun of a base it is, the difficulty of building it, the functionality it provides and much more!
The ARKitect for Community Crunch 35 is..
Valoule's Notre Dame Cathedral!
You can check out his full album here: http://imgur.com/a/cq6pD
Very impressive build Valoule! Congratulations
We'd also like to give a special shout-out to the following Survivors as they are the runners up for this week!
Alluv!on's Community Bar
Looks like a great place to grab a drink
DNrednex's Lake House
You can check out his full album here: https://imgur.com/a/nnC1X
Very relaxing place, it's even got it's own diving board!
Grüffelo's Castle!
FataL1ty's Space 'ARK' Invaders 
ARKArt
This is an award given to survivors who have created beautiful work of art for that week! As always, the artwork is not being judged on the quality of the screenshot or the graphical settings used, but instead what you have managed to draw and produce in game.
The ARKArtist for Community Crunch 35 is…
±'s "Prelude of a battle"
We'd also like to give a special shout-out to the following Survivors as they are the runners up for this week!
Metatrox's 4K Apocalypse Shot! 
We don't often hand-out prizes for non-pixel art but this was great! Thanks Metatrox
Faranthea's Dino Pixel Art!
Okim's Frog Trio!
Thank you for all the entries this week guys! Congratulations to all our winners and if you'd like to take a look at what all the survivors submitted, you can do so here:
Workshop Spotlight!
Workshopper: MRRadioActiv's Workshop
MRRadTools.INC Content Pack
http://steamcommunity.com/sharedfiles/filedetails/?id=497432858
Can you introduce yourself to the community, and let us know about what it is that you are currently working on?
Quote

Hello everyone, my name is MRRadioActiv and I am the creator of MRRadTools.INC. I currently live in Austria and I spend a lot of my free time working on my new models and my mod. 
What types of things do you have planned in terms of Extra ARKs core-features?
Quote

The purpose of this mod is really simple, it's to add more content to the game! I am focusing on making a lot of custom assets. So far I have added One rifle and I plan to add another one very soon. The mod also introduces a lot of decorative content into the game and a few defensive walls.
What has the feedback and response been like from the community so far?
Quote

The reaction from the Community has been very positive so far! I have 200 form ratings with only 3 negative comments which were from the first days of the mod. I had some trouble at the beginning making it stackable, as it was my first UE4 experience however it's resolved now. The important thing for me now is to ensure that the community have fun with my mod.
What are the long-term goals for the mod? Are you planning to continuously update it and do you have any upcoming features planned?
Quote

 

I am planning quite a lot of new things for the mod. However I need quite a bit of time to create this content because I want it to be perfect and I am trying to give everything the ARK look which can take quite a bit of time.
Quote

 

Some of the things that players can expect to see:

A heavy sniper rifle - it differs to a normal rifle as it's a Gauss Sniper Rifle - you can check out a preview here:

 
Quote

Corner parts of my walls
Primitive Sunshades
Solar Panels
More tables & Chairs
Decorative Plants!
and more ideas to come!
What is your creative process like when adding an extra item? Do you look for ideas from the community or has this just come from playing the game and being inspired through your experience? 
Quote

Right now I would say that it's a good split. Half of what I make are my own ideas and another half is from what the community request. If I have a new idea, I will head into the game and check the vanilla content, I'll see if I can make use of any models and if so I'll export the model with the right size and look. I'll then start to build up a new model using the old one to get a good idea on how to size it correctly. For example I was using the behemoth wall to create my wall:
Tell us more about your experience with modding. How are you finding the process so far? How are you finding working with the ARK Dev kit?
Quote

The most experience I have with modding is creating models, I don't have a lot of experience with UE4 so it is a learning experience for me. Working with the ADK is awesome but I wish there was more documentation to learn about it.
Do you have any tips for upcoming modders on what they can do when working with UE4 and ARK itself?
Quote

I am currently in the process of making a tutorial on how to make mods for ARK! It will cover mod planning, model creation, importing to the ADK, and mod cooking. Unfortunately it'll be in German but you'll be able to check it out:

http://arkforum.de/wiki/index.php/Entry/565-Modding-Kapitel-1-Einfuehrung/
Is there anything you'd like to end with before wrapping this up?
Quote

I would just like to give a shout-out to all the players who use my mod and provide feedback, I am very grateful! and to you Wildcard for creating this game and allowing us to mod for it!

 
Thanks for your time MrRadioActiv and thanks for the Mod! 
ARK Digest Q+A
Survivor, ImpureFrost asks, "Yeti's were confirmed to roam the Snowy Caves, Could we have more details? Were they prehistoric? Or myth related?"
Quote

They're kind of a one-off variation of Gigantopithecus, as you'll soon see.
Survivor, Oliver266 asks, "Will we see more pack animals such as the compy!"
Quote

 

Yeah, including the upcoming Allosaurus! 

 
Survivor, Samula asks, "Will I get a giant rideable bunny for Easter?"
Quote
Survivor, RaptorJesus asks, "Spino roar: It's in the dev kit, it was an option for the 3D Prints, why is it not ingame yet? (would love to see it)"
Quote

 

Yeah we'll go ahead and add that soon.

 
Survivor, The7thSpartan21 asks, " Any chance of a friends list being added to the ark main menu on xbox? It'd be nice to see what servers your friends are on so they can be joined more easily (:"
Quote

 

Very likely, we'll look into how viable this is.

 
Survivor, TheToboogan asks, "I was wondering if it will be possible to edit all the different dedicated server modifiers on the Xbox one like the PC."
Quote

 

Yeah they'll all be exposed to the server hosting UI in the next Content Update… it's a lot

 
Survivor, Garall asks, "Will we have an improved narcotic later on ? carrying and remote using like 500 seems a lot"
Quote
Survivor, Garall also asks, "Will we have an item or a dino that makes vegetables grow faster?"
Quote

 

Greenhouse was just added  

 
Survivor, Neizan asks, "Can you add bleeding (decreasing HP) feature? I want see this hability on thezirino attacks"
Quote

Yes, the Thezinosaurus and some other creatures will have a bleed attack, necessitating bandages.
Survivor, Scriffignano asks, "This game has a fantastic mix of well known and not so well known dinosaurs. What is your line of reasoning when you pick animals for the game and the abilities that you give them?"
Quote

 

We try to hit all the classic obvious Dino favorites and then add some more exotic creatures that have something interesting to us: either a specific unique visual, or a clearly distinct ability that would benefit gameplay (I'm looking at you, wall-climbing lizard!).

 
Survivor, OnePotatoChip also asks, "Ever think of implementing an Endangered Species mechanic for creatures that're overhunted, reducing their spawn rate 'til they're barely present? Of course, they'd recoup if left alone for a week or so. Could add an interesting dynamic."
Quote

 

Sounds like a good mod idea, should be achievable via a mod I think...

 
Survivor, Tex asks, "Could server admins please have a .ini option to disable the Alpha/Giga stone damage ability? DinoStoneDamage=False"
Quote

Haha sure
Survivor, Cjmshadow89 asks, "Will there be a possibility for small bugs and lizards roaming the forests? Small fish in the rivers and ocean? These little creatures are just visual and don't reward you anything. They just add to the aesthetics of the game. Just an idea."
Quote

 

Yeah those would typically be achieved as 'particle' effects, and the environment will be getting a pass over accordingly as we proceed.

 
Survivor, Sarlexz asks, "Hi, will the game preview on the Xbox one be available in sweden?"
Quote

 

Regional Availability: We know some of you are currently unable to play ARK: Survival Evolved and have questions about where the game is available and when it will be available in additional regions.

This is because ARK: Survival Evolved is in the Xbox Game Preview program, which is currently available as a pilot program in Argentina, Australia, Austria, Brazil, Canada, Czech Republic, Chile, Colombia, France, Germany, Greece, Hungary, India, Ireland, Israel, Italy, Mexico, New Zealand, Portugal, Russia, Saudi Arabia, Slovakia, South Africa, Spain, Switzerland, United Arab Emirates, United Kingdom and the United States.

Microsoft is working on rolling out Game Preview to additional countries and it will eventually be available worldwide. While they have not announced a specific timeline, they have assured us that it will be expanding to more countries soon and they will share more details as soon as possible. And as soon as they share them with us we will share them with you!

 
Survivor, clvrgalileo asks, "May have missed it but did someone chime in about whether or not we would have to buy the game again when the final edition comes out?"
Quote

 

If you have opted into Xbox Game Preview Preview or Steam's Early Access, you will not need to purchase another copy of the game!

 
Survivor, Bl00di3knuckl3z asks, "Fire i know was previously talked about being weaponised, how would we do this? Would we use oil to mix with arrows for Fire arrows? And oil in hide to possibly make flaming swords? That would be awesome!!"
Quote

 

You will indeed be able to make fire arrows as part of this process.

 
Survivor, Bl00di3knuckl3z also asks, "Narcotics is a pain in the booty to make waiting for meat to spoil; but more because it takes so long to make in a mortar and pestal in bulk because berries spoil so fast in there. I believes in a previous ark digest you mentioned Making a Chem set will this work for bulk narcotics, or will we have a new mixture for them to be made easier, or more powerful narcotics to make super tranquilizer darts. That could maybe be used in a fabricated sniper rifle? Or even an assault rifle style tranq gun that would be super cool!"
Quote

 

Yeah the Chemistry Set will have a new mechanism for crafting narcotics.

 
Survivor, Olympus_United asks, "Are you going to be reviewing the spawn areas of particular dinosaurs? I'm sure that the many large therapods on the island would avoid integration and keep to their own respective regions."
Quote

 

Yeah once we get close to the final dino populations and biomes (as more biomes are incoming), we'll do a final reworking of the spawns with more per-region specialization.

 
Survivor, JasonB asks, "Will you guys be adding bolas into the game? A low tier weapon that can temporarily drop players and small creatures. Will help with those that flee in the early game."
Quote

Would be a neat primitive weapon, we'll think on it.
Survivor, JasonB asks, "Any details you can give us on that other than diseases regarding Survival Phase 2?"
Quote

 

You'll be able to get localized injuries, and bleeding.

 
Survivor, fergdaddy asks, "How big will the giant squid be? Either in a unit measurement estimate or in comparison to another animal in the game, whatever works."
Quote

 

About 80% of the size of the Mosasaurus

 
Survivor, Nina asks, "With the mating bonus symbols (the hearts), can they be different shades of red to indicate whether the mated dino is male or female? Whenever I nicely line up my dinos and a wild argent or something scatters them, it's a pain to run up close enough to each one and see what their gender is."
Quote

 

Good idea, will make that change.

 
Survivor, PermaBanThis asks, "Another question I have, with the Tek Tier and underwater sealed bases coming in, have there been any thoughts to include a primitive submarine? Such as, The Turtle (Picture below)?"
Quote

 

Underwater bases wouldn't be complete without underwater submersibles! But not likely at the primitive tier.

 

 

 

 
Survivor, benjaminjredmond asks, "Quick Question, When the Dire Bear is released could we get a Bear Skin Rug to place in our base? Would look really good with the Fireplace that you guys released a little while ago."
Quote

 

Heh we've stayed away from focusing too heavily on purely-cosmetic structures yet… but maybe down the line

 
Survivor, Kaprodonychus asks, "I was reading ark digest 26 and you mentioned breeding phase 2. Care to elaborate on what happens in phase 2"
Quote

 

Randomized mutation, and growth/stat-benefiting interaction with babies/juveniles, among other changes!

 

 

 

 
Survivor, The Scarlet Devil asks, "Will the oceans around the Ark become deeper- as in a real abyss; with freezing temperatures, true pitch-black water and bizarre and terrifying animals only found there?"
Quote

 

We have something major planned for underwater along the lines you describe, but it's a little ways off.

 
Survivor, NineVoltDevil asks, "Can you please add more crops. We now need a fertilizer item sink now that we have beetles."
Quote

 

Yep more crops incoming. Also Plant Species X is gonna consume fertilizer with each shot… :-P

 
Survivor, DemonDJ Jr asks, "With to introduction of passenger saddles, will creatures such as mammoths & T-rex's eventually get passenger saddles, and will larger creatures be able to hold more than 3 passengers?"
Quote

 

We're considering it

 
Survivor, ryanmc15 asks, "Could we have more settings for xbox one single player? spoil timers etc"
Quote

 

Yes, as indicated above we'll be exposing all the options from PC.

 
Survivor, cels asks, "With tribe alliances. Will there also be a separate chat channel as to only message to those who are part of the alliance?"
Quote

Yup we'll be including this!
Survivor, ToxicantFuture3 asks, "How will the grappling hooks work? I am really interested. Will we be able to shoot it at structures and climb the rope, or can we shoot it at cliffs and climb the cliffs? I would really like to rock climb."
Quote

 

You'll be able to use it to scale both structures and the environment.

 
That's it for this week's Community Crunch and ARK Digest guys! As always if you've got anything to share please get in touch and be sure to follow us on Twitter at @survivetheark, Facebook at www.facebook.com/survivetheark and Reddit at www.reddit.com/r/playark! 
Thanks everyone!
All the best,
Wildcard Jat and the ARK Survival Evolved Team
 
Edited by Jat
---