Community Crunch 49 and ARK Digest 32!
By Jen
54,770 views
Hello Survivors!
This week I'll be bringing you our Community Crunch and our ARK Digest. If you are a video content creator don't forget to check out the Community Contest section below for some news!
Let's start off with a quick reminder:
Map Biome Changes!
The expected release of the map biome changes is approaching! We have released an update that shows the in-game area that will be affected by these biome changes. Restart your Steam Client for the update, Mac/Linux will be available soon.
Here is some additional information about this, including an updated map:
Digest Q&A!
Here is our question and answer session with Lead Designer, Lead Programmer, and Co-Creative Director: Jeremy "Drake" Stieglitz!
Survivor, Pla, asks, "Will you add ranks with privileges to alliances? It would be really neat to set some people of the allied tribe into a group so they can open your doors, ride your dinos, access the inventory, ...!" and Survivor, Mork, asks, "Any plans to expand or alter the usefulness of Tribe Alliances? Alliance chat? At Least Some Shared XP? Alliance Rideable dinos? (Able to designate a dino for alliance use) Alliance Dino Breeding?"
Quote

Yeah, I'll be adding Alliance chat and some cross-Alliance Privilege systems similar to what you describe in the relatively near future.
Survivor, Zuko65, asks, "I'm curious as to what your standpoint is on the current state of the PvP more specifically flyers. I know there is a large portion of people who would like to see quetz platforms removed and would this be something that you would consider? If not, what is your standpoint on turrets on a quetz?"
Quote

We won't be removing Quetz Platforms outright, but in June we'll be adding a powerful chain bola for bringing down large flyers/dinos, as well as rebalancing the Quetz generally.  Also, v242 imposes some limitations on plant turrets in that they'll consume fertilizer per shot, as well as cease to fire if they are out of fertilizer or water. If that doesn't bring Quetz's into line, we may also prevent auto-turrets from being placed on Dino Platforms (server option per creature type ).
Survivor, Loganecho, asks, "Are there any plans to add the new biomes to The Center map as well?"
Quote

Yeah the Center will be getting continued work, including additional Caverns and further biome development.
Survivor, Mendoza, asks, "Will there ever be the ability to hold a torch and a weapon / tool at the same time?"
Quote

I'll be getting around to this in the near future
Survivor, Pla, asks, "Will you fix the problem transferring ARK data from one unofficial server to another? I was able to transfer the items between two of my servers until I added too much items and now even after reinstalling ARK on a separate hard drive it is broken."
Quote

A quick refresher on how this works: Open the Tribute Terminal. Choose Transmit ARK Data, click on the item in your inventory and click "Transfer To ARK". The UI will show as "ARK DATA" and display the items added to the Ark. The items you wish to upload do not go into the Tribute Terminal inventory (where you put the artifacts). That said, we'll be looking at fixing any issue with too many items breaking the process ASAP.
Survivor, Jor, asks, "Just an idea for the stat "Crafting Speed".  Could you design it so that the higher the stat, there is a chance we could craft a higher end item?  I know that you can create items faster with this stat but I have never seen anyone actually ever use it.  I'm sure those people exist but I've yet to encounter any."
Quote

Yeah sure, that's a pretty cool idea. Will see if we can get that balanced-up accordingly, and if so will  rename the stat, of course!
Survivor, Atila00, asks, "Are we gonna get a solution about all of the impossible blueprint craft when ressources needed too big for a Smithy or a Beaver (Like blueprint that need more 35k metal, 27k hide, 20k fiber and even more of other ressources)."
Quote

Indeed the Tek Tier's Replicator will take care of that!
Survivor, PapaPoof, asks, "Could you make it easier to remove engrams? I will be opening a server, with giga saddle and quetz platform removed. So I have to type in every engram that I want to allow, rather then the engrams that I don't want. Maybe check boxes for the engrams so I can check the ones I want and uncheck the ones I don't want? Thank you! Keep up the good work!"
Quote

Yeah I'll add the option to also specify a list engrams to hide, rather than just engrams to use.
Survivor, Grilledamoeba, asks, "Are there any plans to expand upon the ARK's flora? Individualized plant to berries/fruits so you can search out particular berries/fruits, instead of swinging randomly at vegetation until you gather the berry you are searching for? Specific plants providing benefits/harm? Different animals each preferring a different variety of vegetation, instead of the generic Mejoberry? Any plans to expand the farming aspect of the game?"
Quote

We plan to do a plant-oriented resource-specification pass once all the biomes are in, so that the different kinds of resources (and there will be more kinds) are more specialized to unique plants found in the various biomes.
Survivor, OnePotatoChip, asks, "So I'm guessing there's a reason we can collect other survivors' specimen implants. Wanna shed some light?"
Quote

Currently just for (murderous) bragging rights, but we'll likely have some other uses for them in the future...
Survivor, GGSDubSt3pz, asks, "Will there ever be an option to dismantle items to get around 25% of the materials back? Lower quality guns are useless when you have higher ones. It would be cool to destroy the hundreds of longnecks, crossbows and tools you found in drops or alphas, instead of throw them away or store them in the useless stuff box. :D"
Quote

Yes there will be a Replicator at the Tek Tier level which can do this.
Survivor, Fatrickprank, asks, "What would the Black Pearl be used for in future updates? Will there be any other way besides the Eurypterid to harvest the Black Pearls?"
Quote

It'll have a lot of uses for some upcoming items, and so far just from the Eurypterid but may add other methods to acquire them in the future.
Survivor, Mendoza, asks, "Will we see more types of Booby Traps? (Hidden Trap Doors for multi-story buildings, Shot Gun Rigged doors, C4 / Narc rigged boxes, 1x1 spikes that can be placed on ceilings / floors, Spring loaded rope traps that hangs the captive upside down in a tree, snares, falling rocks, boulders or logs, pressure plates etc.... )"
Quote

I'm planning on more features (Forum/Email notification) for the Alarm trap, as well as a Disease Trap, and explicitly tying any Trip Wires to doors as you describe. Also planning laser trips at the Tek Tier level. Beyond that, we'll see
Survivor, H0gtitties, asks, "What were the thoughts and discussions around making the snow biome larger? What was the impetus for the change? Are there any plans for sub-biomes like a frozen tundra to ease the transition into the snow biome. With the expansion of the snow biome are there any plans in the near future for perhaps additional snow dwelling dinosaurs that can be shared or teased?"
Quote

Yeah the snow biome will over time be getting more diversification into tundra-like transition area. There will be a couple more cold-climate creatures to be revealed, one of which is well known to fans of duck-billed creatures. 
Survivor, Vis02001, asks, "What types of mods will we get to see officially in the game? Will the ones the win the contests be on the Xbox version?"
Quote

When they become essentially finished, we'll be considering Mod Contest Winners for Official inclusion.
Survivor, Jazzop, asks, "Any chance you can add a hotkey to change arrow type, maybe hold down the crossbow hotbar selection and press another button to switch from tranqs to normal."
Quote

Soon right-clicking on a Folder will equip everything in that folder, for rapid gear switching.
Survivor, Tomb, asks, "So how is it going with the easy to make offline raid server setting (from a older digest) that  would come "next patch"?
"
Quote

Check the v242 patch notes.
Next we'll be moving on to the Community Crunch segment! The Crunch is a weekly topic that consist of content to share, made by the community, for the community! As well as any little changes we want to make survivors aware about, which happen within our community.
Fan Feature!
Dodo Platform Saddle by danleveille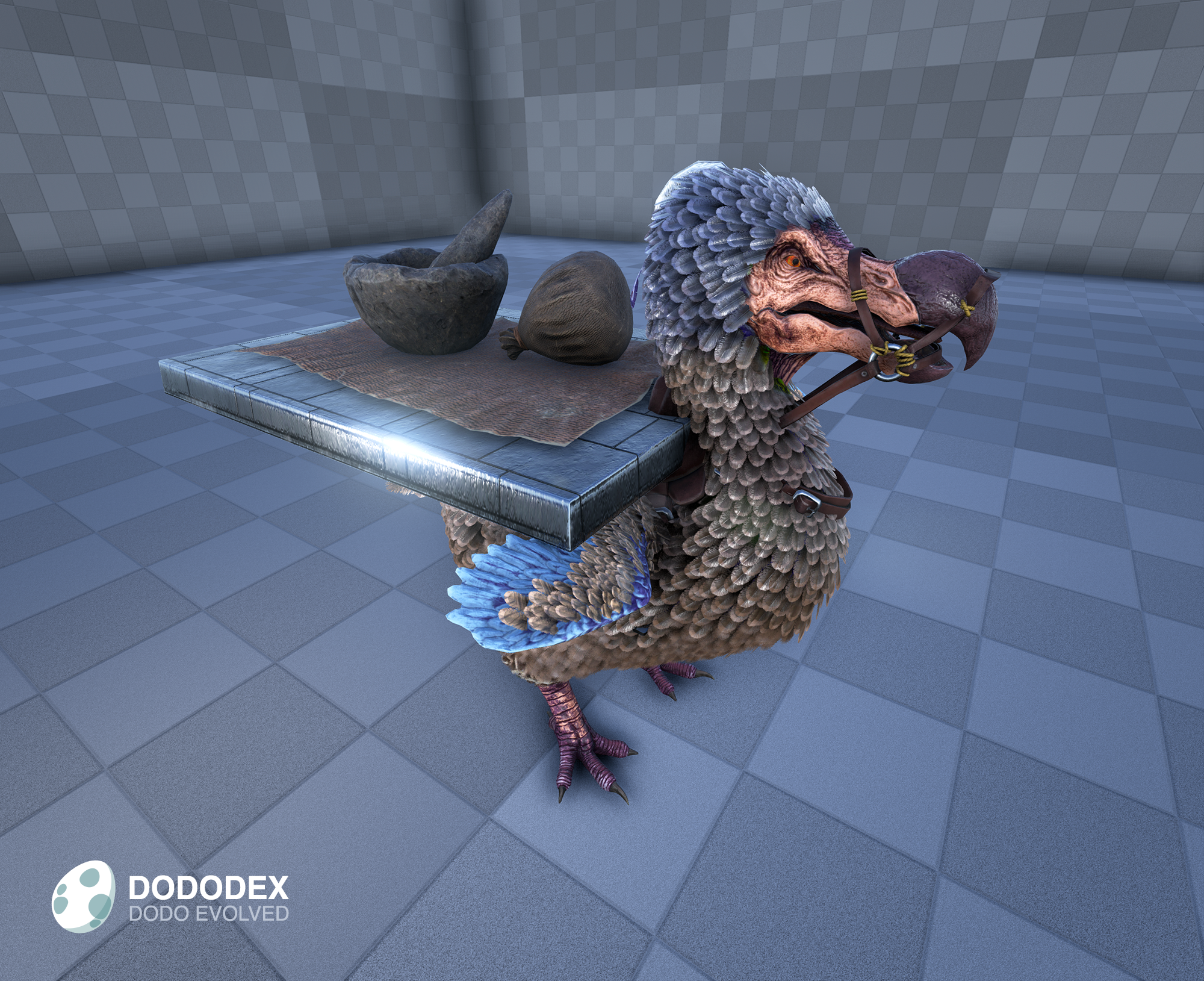 Source: http://steamcommunity.com/sharedfiles/filedetails/?id=689098776
Ark Gigas Meme by Kingangus


Source: http://steamcommunity.com/sharedfiles/filedetails/?id=689170542
Postosuchus Dossier by Tomtoyer

Edmontosaurus Dossier by Tomtoyer
Lao-Lao Dossier by Shadlos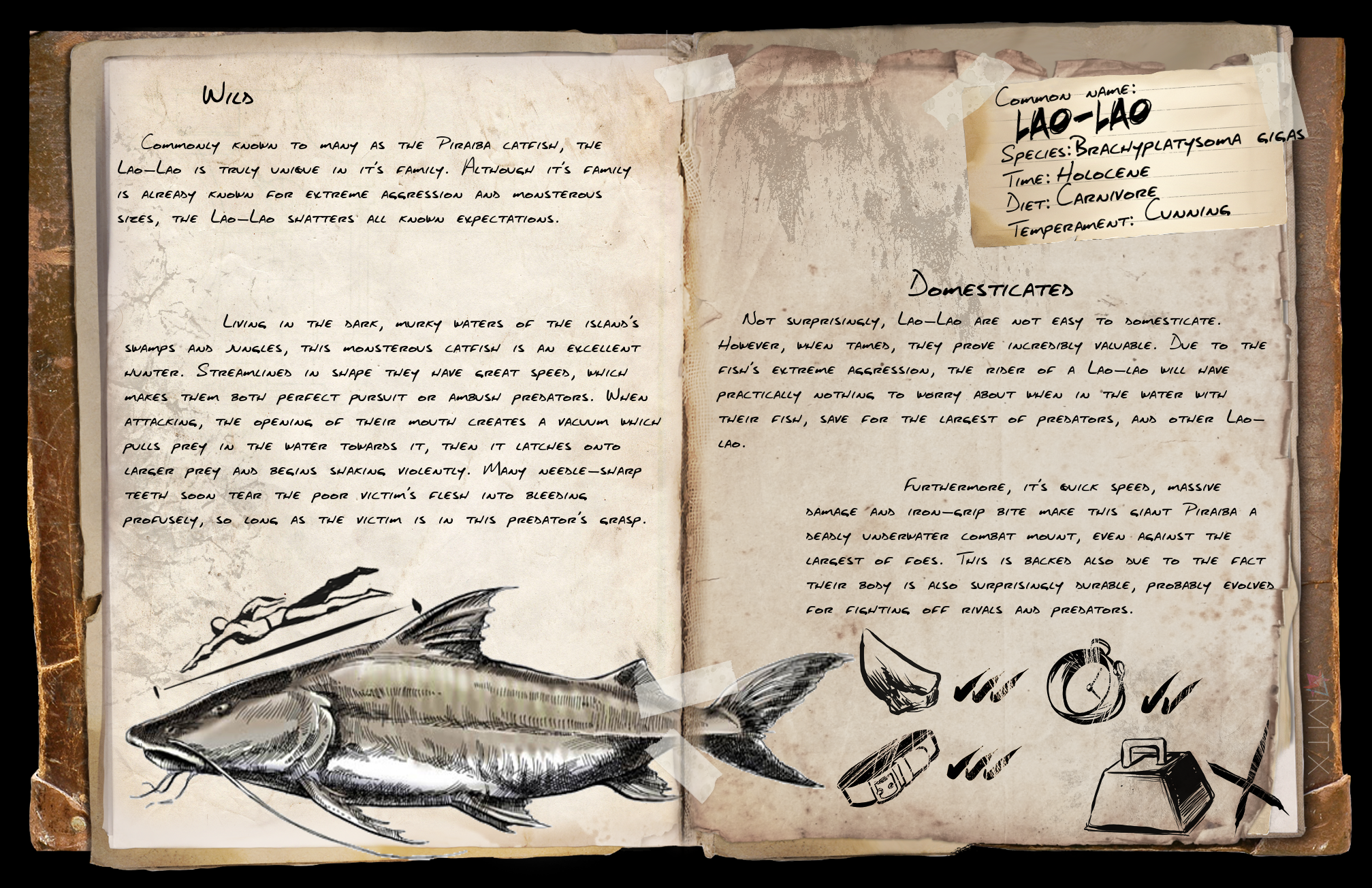 Source: http://steamcommunity.com/sharedfiles/filedetails/?id=692125216
Dossier: Platyceramus by Titan Cat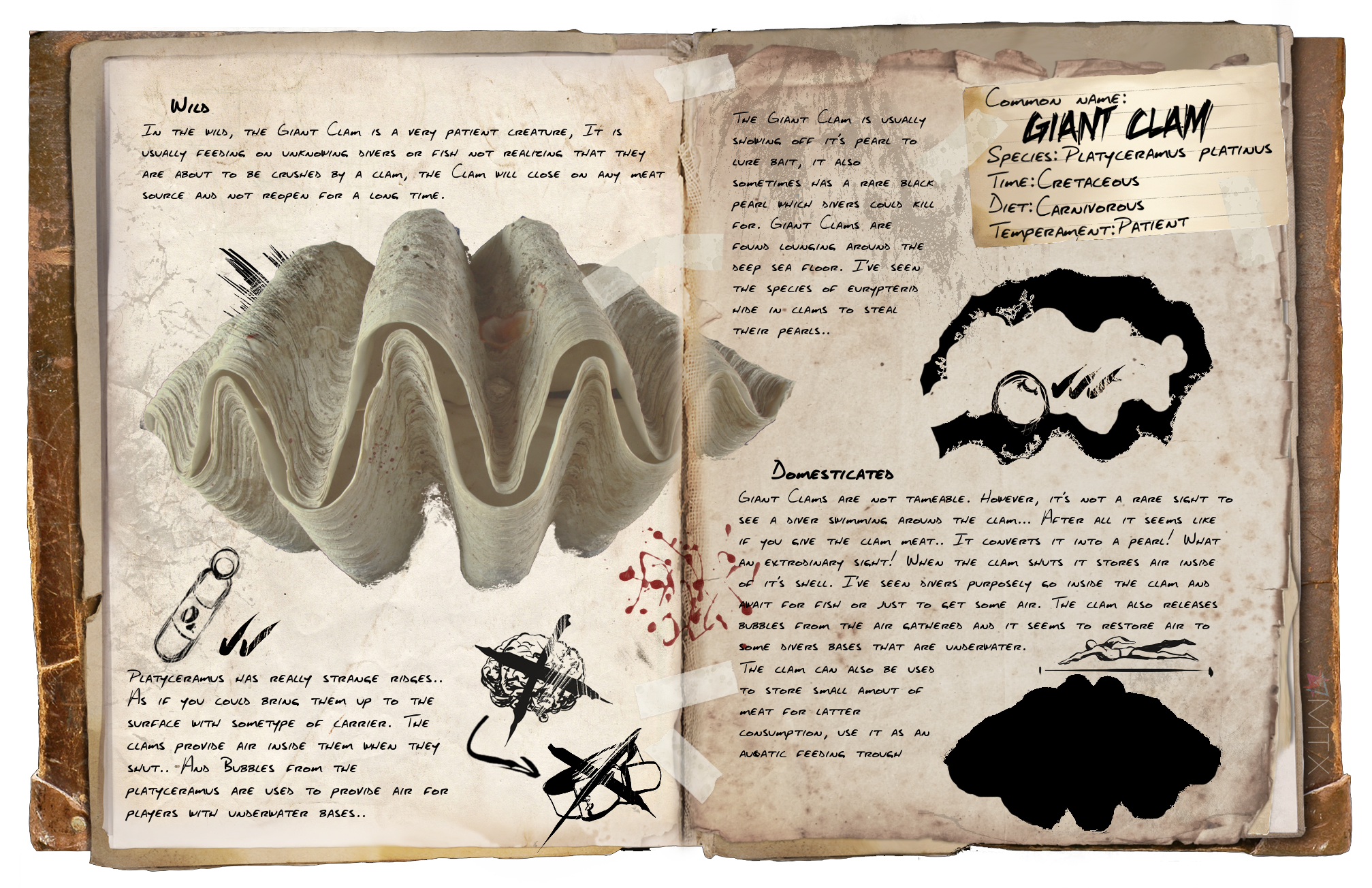 Source: http://steamcommunity.com/sharedfiles/filedetails/?id=691784812
Ark Survival by Madara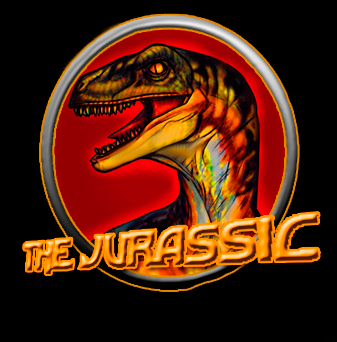 Source: http://steamcommunity.com/sharedfiles/filedetails/?id=691769308
Dodo Rex by Nyx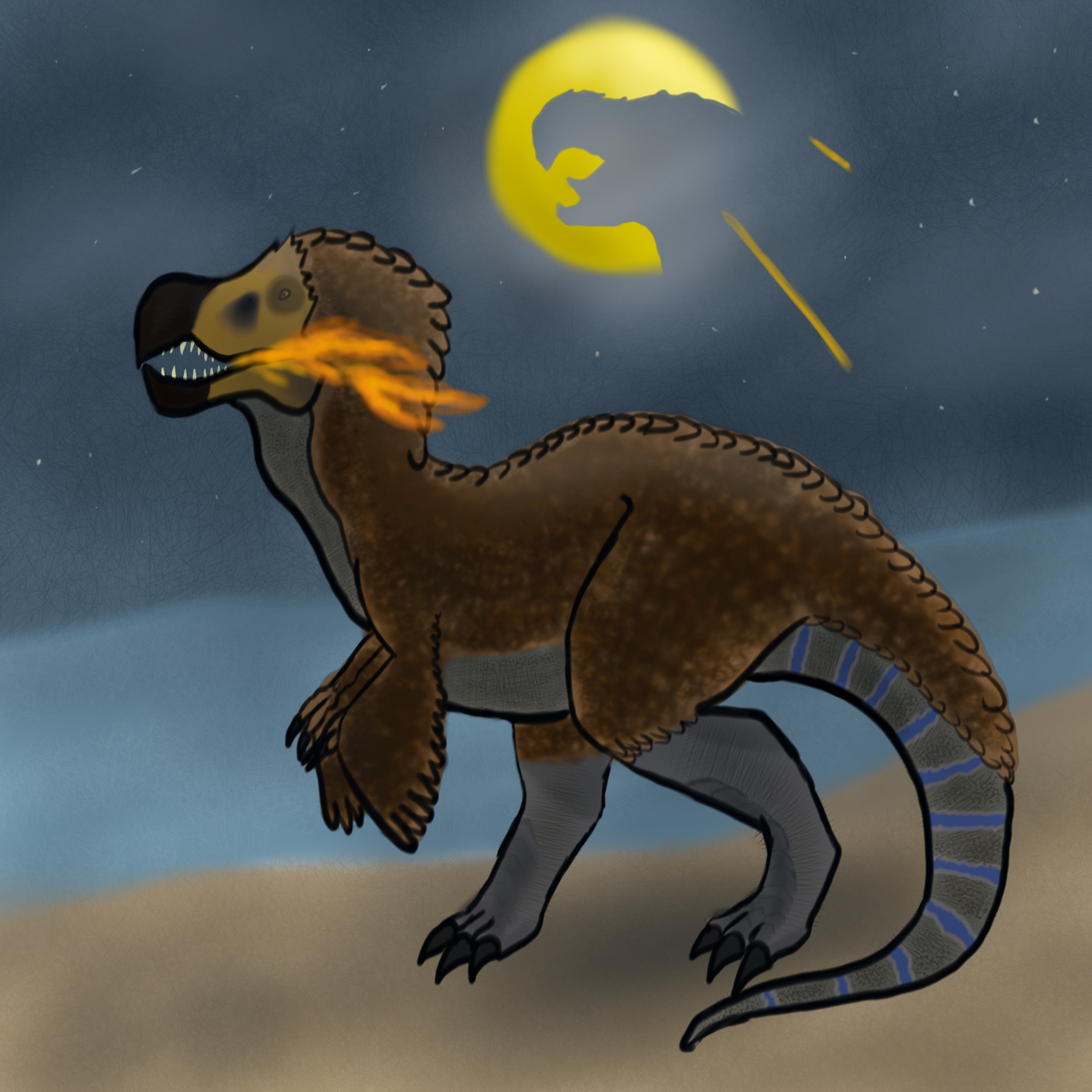 Source: http://steamcommunity.com/sharedfiles/filedetails/?id=689047192
Black Market by Dedal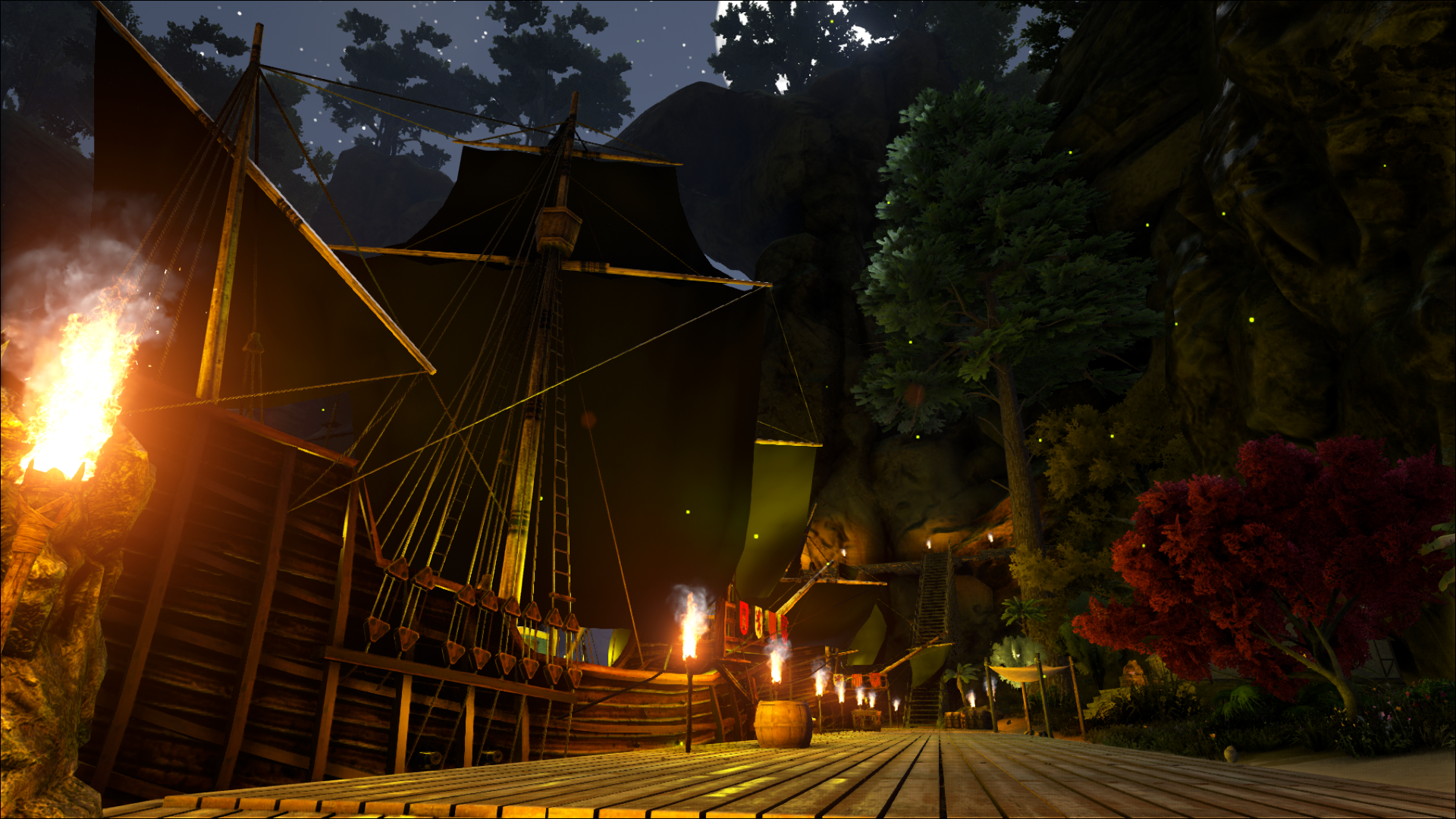 Source: http://steamcommunity.com/profiles/76561198039414045/images/?appid=346110
Shipbuilding by Fin


Source:
Isengard recreation at volvan by d0nCh3t0oki11ed
Hot Air Balloon by Morth


Source: http://steamcommunity.com/sharedfiles/filedetails/?id=688113552
Horde-Ork by milokamilo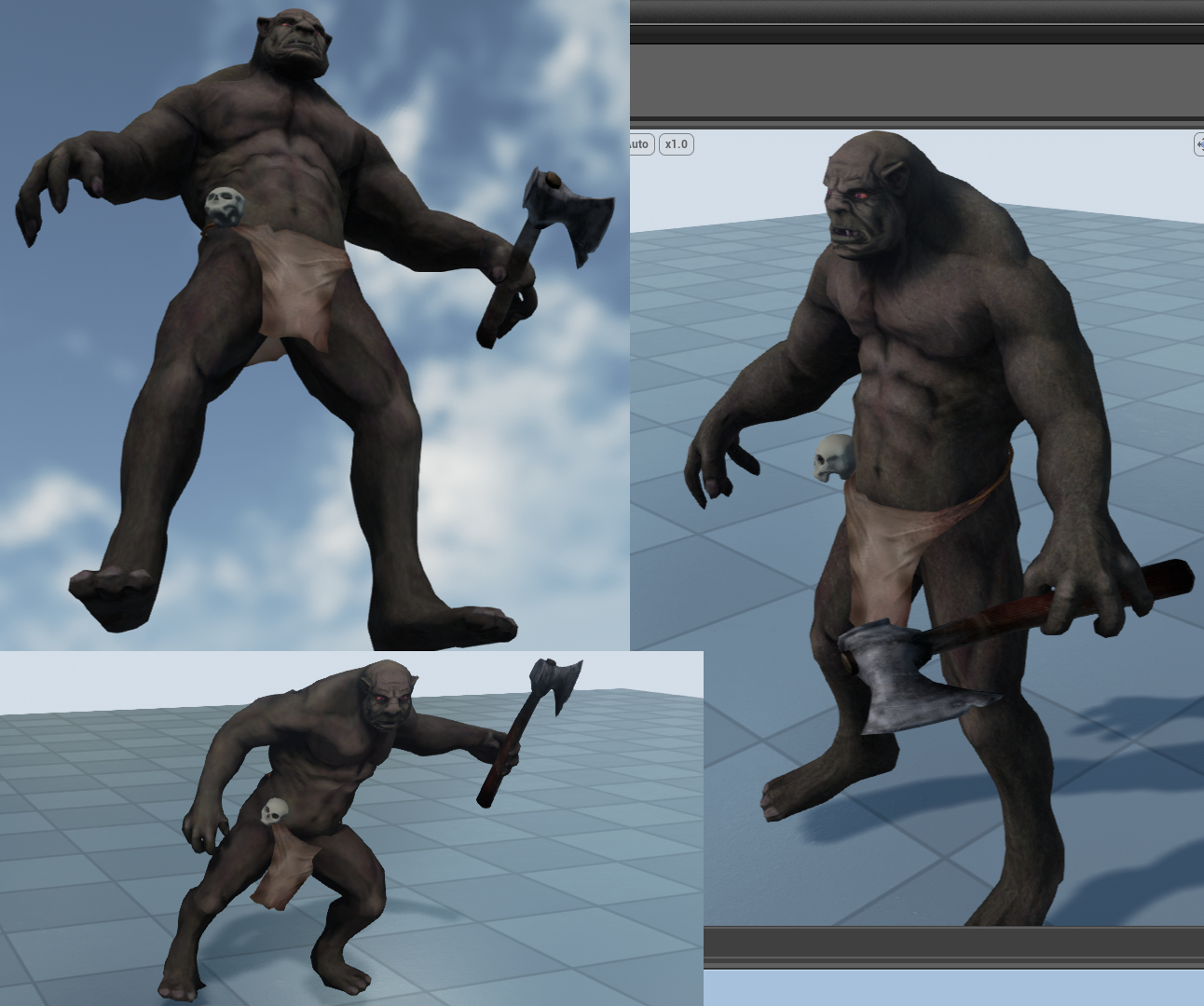 Source: http://steamcommunity.com/sharedfiles/filedetails/?id=687995193
ARK BESTIARY: LYSTROSAURUS (The Ultimate Survivor)
ARK PARODIES #1 - BREAKING BAD
ARK Survival Evolved | Challenging PVP Arena | Build Showcase by Fresonis
Ark Character Introduction: The Dark Knight/Batman by AmaiMnFrak
Poetry by Trentifus 
Community Contests!
This will be the last week for ARKArt as it heads into retirement. But fear not Survivors, we will be opening a new Community Contest for all of our talented video creators! Up until now you've only been able to included in our feature section, but now you are able to compete for prizes! This new Contest will be open for all types of video be they funny, epic, scenic, stories, whatever inspires you. Just a general reminder that they should remain safe for work, think of the children!
$200 each will be awarded to the winner of ARKitect and well as the winner of the new ARKVideo category. We'd love to see some videos and/or builds taking place on the new Center map! We look forward to see what you all come up with next week.
ARKitect
This is an award given to Survivors to celebrate the amazing structures you build. These bases are judged based upon a number of different factors such as their creativity, uniqueness, how fun of a base it is, the difficulty of building it, the functionality it provides and much more!
The ARKitect for Community Crunch 49 is…
Club Wolf by Wolf Angelus!
And…
Arkperture turret by Valoule!
We'd also like to give a honourable mention/runner up place to Helm's Deep by FataL1ty!
ARKArt
This is an award given to survivors who have created beautiful work of art for that week! As always, the artwork is not being judged on the quality of the screenshot or the graphical settings used, but instead what you have managed to draw and produce in game.
The ARKArtist for Community Crunch 49 is…
Rex in a Jet by FataL1ty!
Thank you for all the entries this week guys! Congratulations to all our winners and if you'd like to take a look at what all the survivors submitted, you can do so here:
Workshop Spotlight!
In place of Cedric's normal workshop spotlight we have a question and answer session with Lead Level Designer at Studio Wildcard, Damien Bull from our livestream earlier today! Make sure to give it a watch.
Watch live video from SurviveTheArk on www.twitch.tv
That's it for this week's post guys! As always if you've got anything to share please get in touch and be sure to follow us on Twitter at @survivetheark - Facebook at www.facebook.com/survivetheark and Reddit at www.reddit.com/r/playark
Much love,
Wildcard Jen and the ARK Survival Evolved Team
 
Edited by Jen
---